Posts

100

Joined

Last visited

Days Won

1
Recent Profile Visitors
The recent visitors block is disabled and is not being shown to other users.
Pookie's Achievements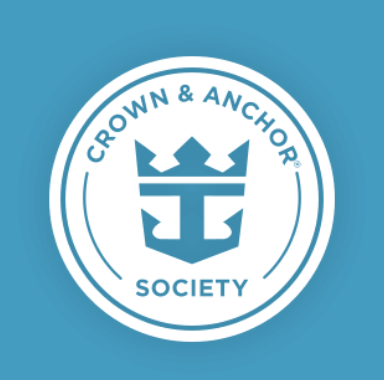 Diamond (5/7)
412
Reputation
I hope you are able to go. Star class is fantastic. It looks like all your previous cruises were with another cruise line? And this will be your first time with Royal? So far out of all our Royal cruises, Oasis is our favorite ship and we are definitely #teamDeck17! ????

I'm starting this Live Blog with the most optimistic of intentions and utmost hope that we will be able to sail. I wonder if they actually place bets in Vegas as to when cruising will resume... The last Live Blog I wrote was from the middle of February 2020, a few short weeks before cruising was shut down due to the dreaded Covid. On that cruise we did our first Star Class on the Oasis. Since that time, quite a few life altering events have happened. I was laid off work for 2 months. My husband has been working from home since March. He works from our closet and is using an old boat swim platform as a desk. In May, we were inundated with rain (I believe 8 inches), and had 4 dams fail in our area. We were not directly impacted by this catastrophe, but people we know had houses, boats etc., swept away or their houses were under water. Every bridge below these dams was washed away. At that time, I was back to work so instead of having a 45 minute drive to work, I had an hour and a half. In the scheme of things, no big, as compared to all who had lakeside property. When our state opened back up for business, hubbie and I went out to dinner, had a few glasses of wine to celebrate being able to be social again. On the way home, we decided to stop to a small beach and watch the sun set. Apparently, I was out of practice with the whole drinking thing and my 56 year old self decided to strip down to skivvies and go swimming. We were sharing the area with another husband and wife and the husband was washing their dog in the lake. In my excitement to go swimming, I was not watching where I was walking and twisted my ankle and went down hard. There I was, writhing around in the sand in excruciating pain, when the dog raced out of the water and started humping my head. In my mind, everything was in slow motion, but hubbie quickly half carried me to the truck and home we went. Two things of note, actually three. 1) I severely strained my ankle and limped for a couple weeks 2) There was sand everywhere-in the truck-dribbled throughout the house-in the bed. 3 ) The following day I asked hubster if I was hallucinating that the dog that took a liking to my head had only three legs and he assured me that it did indeed only have three legs. Life experience #102,049, humped on the head by a 3 legged dog. How many people can claim that? I do not know how these things happen to me. It is a well known fact that I am not particularly graceful, however. Toward the end of October we caught the dreaded Covid. I can tell you I would not wish this upon my worst enemy. We both made it through without having to be put in the hospital and for that I am profoundly grateful. I am not one to wish my life away, but I will be glad when 2020 is in the rearview mirror. Back to dreaming of cruising! We are booked on the Explorer of the Seas for the end of January. We are thinking that if it is cancelled, we will just move it to another time, but still fly to Florida and hangout there on vacation. Hopefully, all this Covid business will have fallen by the wayside by then. My experience with checking in: I tried every few days since the 90 day mark to check in. I kept receiving an error that there was a glitch and to try later. Two days ago, (72 days to go) I was able to check in and can view my boarding passes. I am concerned that when I tried to book a cruise on the same ship, same date, nothing shows up on Royal's site. What is everyone else's experience with check ins, etc.? Pookie

Big Tule reacted to a post in a topic: As Garth Brooks said, "Think I'll Slip On Down To The O-Asis" - Jan 26th - Star Class

The all access tour is not free. They do offer a star class only bridge tour that is complimentary though.

And we're back Suitcases lined up in our suite for pick up at 7:00 As soon as daughter gets around we will head to Coastal Kitchen for breakfast and Allan will pick us up and whisk us off the ship and back to reality. The Explorer went cruising by this morning. Cannot remember if I mentioned we had Next Cruise come to our suite on the 2nd day and we booked the ABC islands for January 2021 on Explorer ?

Day 7: Time for the suitcases to show their ugly mugs again.? we decided to forego breakfast and just have coffee and bellinis this morning. All access tour was very good. Different from on the Allure. We liked that one better. This particular tour started in the dining room(each stop someone from that area gave a speech) , then galley, I-95, laundry, then the bridge. 2 1/2 hours Izumi for lunch. Very good as always! Back for more packing. B-I-N-G-O - I was down to one number for the free cruise. I'm not that lucky. Tried the pizza at Sorrentos. Not too bad. Lazed on the balcony for awhile watching a glorious sunset. Dinner on the balcony, a menagerie of our favorite foods from Chops, 150 Central and Giovannis. Dispersed tips to our room attendant Paolo, Room Service attendant Carlos, and most of all our Genie, Allan.

Day 6: We had breakfast and drinks delivered this morning then off to the Dolphin and Manatee Encounter. There we had a ton of fun. I kissed a girl dolphin and a boy manatee. I preferred the girl dolphin, so I don't know what that says about me ? Would not recommend lunch at the encounter. ? we purchased the photo shoot and it turned out awesome! grabbed a taxi and went down town for a real lunch and shopping, taxi back and port shopping. Had enough of the shopping back on board, drinks and cookies waiting for us. cleaning up for a CK dinner!

Lots of technical problems, with both equipment and sound systems. The show is EXTREMELY loud inside the room. It actually woke me up and I was wearing earplugs...

150 Central Park. Excellent food and service!

@Lovetocruise2002 we had 6, private star class session! I do not know the max , but it is a decent sized room...

Happy pre-Valentines Day!

Escape room: a little prodding helped us not still be in there! It was fun! Used a lot of brain cells I could ill afford to expend. ?

Ultimate Abyss: terror standing on the glass floor and getting settled on the mat, then it was fun. Not the roller coaster or claustrophobic feeling I thought it was going to be. Hubs came to a screeching halt at the end and had to work his way out...?

Sushi class! You will notice hubs put eyes on his shrimp...?