Posts

668

Joined

Last visited

Days Won

12
GregD's Achievements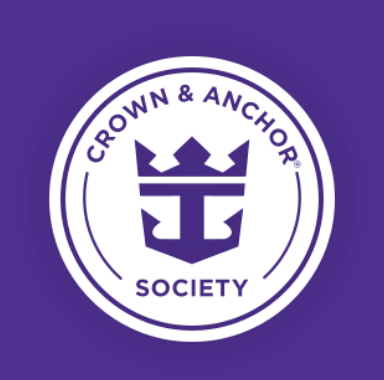 Diamond Plus (6/7)
1.7k
Reputation
It has been known to happen that you find out on arrival at the terminal.

WAAAYTOOO reacted to a post in a topic: Prime VS C&A drink coupons VS deluxe drink package Star Class & Chef's Table

KristiZ reacted to a post in a topic: Prime VS C&A drink coupons VS deluxe drink package Star Class & Chef's Table

Just for fun, I looked up the chefs table wine pairings and after going through the wines, the $25 doesn't seem that bad. The $25 basically covers the upcharge on glasses that would be over $13. The pinot grigio in the first course, I couldn't find on the menu in vintages on the app, so I'm going to assume normally is $13 or less. The Conundrum in course 2 is $16 in vintages The Peter Yealands Marlborough is sold by the bottle for $50 in vintages, and others in that range go for $15 a glass Chablis Premier Cru in course 4 is $21 a glass The 50th anniversary Robert Mondavi is $105 a bottle in vintages, so $26ish a glass by other comparisons. Add up the differences over the $13 that the delux beverage package gets you and those wines and you get $25 As a wine drinker myself, I'm looking forward to this in February when I'm on Oasis.

I've been to the space center a few times and never saw a luggage storage option while there.

Like @WAAAYTOOO said, your best bet is to call them. That being said, we have 6 in a 2BRATS as well. Passengers 5 and 6 are the same rate as numbers 3 and 4, so if the two youngest are passengers 5 and 6 dropping them off shouldn't cause a reprice. I have booked a few of these rooms with 4 originally, and the base rate never changed when I added guests 5 and 6. You may lose your deposit for the two, or get it back as FCC depending on the CWC rules for your sailing.

Yes, there is tons of food at Coco Cay that is included in your cruise fare.

Just for fun, I logged into the "make a payment" for my Feb 20, 2022 cruise. Per my invoice, my final payment date is in the middle of November, but on the website it now states balance is due in January. I have not received an email yet. I still plan on making my payment in November unless I hear otherwise.

currently if you are fully vaccinated you are free to get of the ship and roam on your own ie independent tour.

When you call Air2sea you can still select a flight that comes in the day before. Just tell the agent on the phone you want to do that. I did this with my last cruise just before the shutdown.

Thanks for sharing. Ill be on Oasis in February in a 2br ATS so I'm full of FOMO reading along!

Thanks for sharing. I always enjoy looking at your great photos.

Thanks!!, Things have been so busy around he house I have not had much time to hang out on the blogs. Things are getting back to normal, So I'll be here much more. I have so many live blogs to read and catch up on, and a cruise to go on in 146 days (waaaytooo far away) so my own to write as well!

@Steve in OrlandoI've done dolphin encounters at both Nassau and Cozumel, but not Sea World. Reading the description of the Sea World experience it sounds very similar to what we did in Nassau at Atlantis. In Cozumel, there was the opportunity to be pulled by their dorsal fin, pushed by a pair of dolphins by your feel, and other close encounters. If you have had this experience before at sea world, I don't think you will find any added benefit. I've done two dolphin experiences only because the one at Nassau was without the kids with us. When we were in Cozumel, we had the kids too, and they had not done a dolphin experience before, so that's why we did it again. Doing the push/pull, while neat, is not so amazing that had the kids not been with us we would have done a different excursion. Hope my rambling answer helps....

@DanielleB Welcome to the blogs. I don't exactly remember what I paid. I do know that we had a great time and that's all that really matters to me. The higher the price, the more "interactions" that you have with the dolphins, so if the kids are really interested in doing this, I would pull the trigger and go for it. When we were there, we had a lot of fun with the dolphins etc, the food was good, drinks were decent and then went snorkeling after so it was a good day.