Posts

650

Joined

Last visited

Days Won

12
GregD's Achievements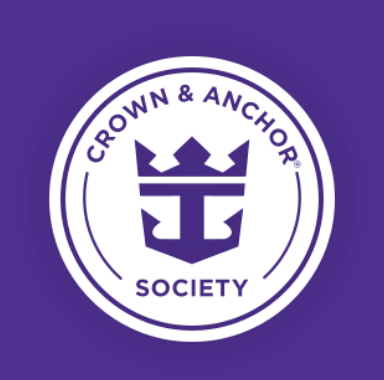 Diamond Plus (6/7)
1.7k
Reputation
ah, Endicott is where my friend went, which is also in Beverly. Let me know if your daughter wants more information.

This is interesting. A friend of ours had a daughter just graduate from the school I believe you are talking about and was in their art program. I should reach out to her and see if she had the same experience. I usually take online reviews with a grain of salt because people are typically more apt to leave negative reviews than positive ones. If your daughter is interested, I bet I can put her in touch with my friend. PS, I'm glad you are all healed up, and I'm never grossed out by pictures!

I've been having the same problems too for quite some time now as well. The beverage package intern must be at it again.

I personally have not done it, but many have done the day pass at the British Colonial Hilton and have had a great time. I have kids, so we always tend to end up at Atlantis for the water park and have a blast.

Entertainment becomes bookable much closer to your sail date. Excursions for your TA may also take longer to show up considering everything that is going on. I have an Oasis sailing in 2023 that shows excursions in some of the Caribbean ports, but my Norway Cruise in July 2022 has nothing yet.

You should edit your cart. The cruise planner is confusing with their language. For the day bed as well, its per daybed, so you would book under 1 person, and then have access to the up to 4. Technically, the way you did it, you just purchased two day beds. For the second part of your post, yes, you can invite others to join you in your cabana. In the cruise planner, you purchase it under 1 guest name. When you get to Coco Cay, you will be assigned a cabana number, and you will check in at the entrance to the cabana area. Once there, the attendant will give you wristbands, and ask you how many people will be joining you. I believe I have also been asked names of those people as well.

@UDPrincessmy kids are older than yours, my youngest was almost 5 for his first cruise, but have had a good time in the Adventure Ocean programs, so utilize their services for some free "babysitting." Go through some of the live blogs. There have been a few of us with kids that have sailed star class. (i'll try to find some to link here) One common thread with all of them are that the Genies are good at making the kids feel special. Edit: Here is one I remembered about with some younger littles

Heather and I were talking about this cruise the other day. I couldn't believe it, but, she FORGOT that we were star class, let alone neighbors for this one!

I fully blame you and @WAAAYTOOO and all of your blogs for the fact that my next three cruises are all star class! Of course however, I say blame, and Heather says thanks!

Hey @Lovetocruise2002, take 2 for a birthday/inaugural cruise?

GregD reacted to a post in a topic: Symphony of the Seas - 5/14/22. First time star class and only 365 more days to go!

Check out my Liberty Live blog. We were in the two bedroom grand suite. The balcony is the same size for all of the 2br suites so the deck doesn't matter. One thing to consider, is that the decks step back as you go higher up, so the deck above you can see down onto your balcony. This wasn't an issue for us, because everyone was friendly, we had nice talks with those passengers and I wasn't doing any "no tan lines" sunbathing

I think they must have hired this guy to do all the stone work. All joking aside, having all these small issues is frustrating and I hope they get corrected quickly for you. Its a big project and needs to be done correctly!

This is correct. I've added someone months after an initial booking, and they are paying the same rate as the original passengers.

Cafe Promenade on Anthem serves Starbucks coffee, and is included in the beverage package, so you can get your latte fix there with no problem.