 Posts

71

Joined

Last visited
Recent Profile Visitors
The recent visitors block is disabled and is not being shown to other users.
Ferramc's Achievements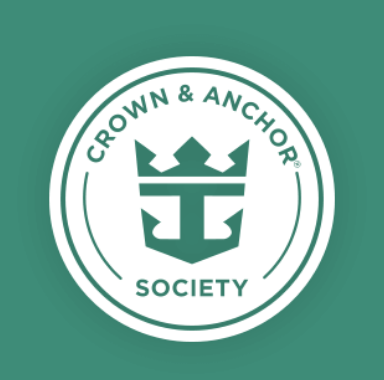 Emerald (4/7)
105
Reputation
Ferramc reacted to a post in a topic: "The Starry Neighbor (Neighbour?) Chronicles: Pining for the Fjords" – Anthem of the Seas, July 8th-15th, 2022

I can't help it The bloggers on this board enticed me to try star class - which I did in May for the first time! It was a great experience but not one I'm willing to spend over $13k for 2 of us to replicate (almost as much as it cost for 7 of us in the rccl villa last month). But I'm a deal hunter and Celebrity's 60% off sale and the room availability made it possible for me to get the royal treatment again at a more reasonable cost The best part is celebrity is giving us OBC and the TA I use will give some too! But I will be sailing RCCL sometime in the next 12 months so I'm still staying on this site! I have a cruise certificate that needs to be used by June 2023. I'm going to look for last minute deals somewhere between November and March.

Thank you. Hopefully we won't have any service issues since we're in the royal suite (retreat). I just took our first star class on royal Caribbean last month and got completely spoiled. The prices were really high for Royal Star class next May, which is why I looked at celebrity. For whatever reason the week we're going is 3-5k less than other celebrity Royal suite sailings in May and June.

Hi everyone, I've been a die hard royal cruiser for over 28 years (only a diamond as there were some lean, limited travel years). I just got a really good deal on a Celebrity Equinox cruise - retreat class, royal suite - that I jumped on for next May. Life has presented some unique challenges the past few months and it was time to do something positive. This cruise it will be just my husband and me - we'll be celebrating 35 years! Has anyone sailed the Equinox since it was refurbished? I know this is a royal blog but would love to hear thoughts on sailing the equinox compared to the Oasis class ships Thanks

Yesiamthere reacted to a post in a topic: Symphony of the Seas - 5/14/22. First time star class UPDATE - 14 days to go! 🚢🚢🚢 be

Yesiamthere reacted to a post in a topic: Symphony of the Seas - 5/14/22. First time star class UPDATE - 14 days to go! 🚢🚢🚢 be

I'm sad to say I've decided to end this blog now, even though we haven't cruised yet and it was just getting close to the good stuff. Without going into details, the universe just keeps throwing curveball after curveball. While we are still planning on cruising, I need to disconnect and decompress so I can come back ready to deal with the impacts of all those curveballs. I will take some pictures and post them at some point once things settle down. Thanks to all for following along until now. And all the great tips that helped me plan what will be an amazing cruise!

Ferramc reacted to a post in a topic: Symphony of the Seas - 5/14/22. First time star class UPDATE - 14 days to go! 🚢🚢🚢 be

Ferramc reacted to a post in a topic: Symphony of the Seas - 5/14/22. First time star class UPDATE - 14 days to go! 🚢🚢🚢 be

Ferramc reacted to a post in a topic: Symphony of the Seas - 5/14/22. First time star class UPDATE - 14 days to go! 🚢🚢🚢 be

Thanks for asking. My mom and sister are tired, but otherwise past most Covid symptoms. My niece tested positive a few days ago but she's nearing the end of her symptoms. I've tested everyday and am negative so far. I plan to stay in hotels through at least Friday to avoid infecting other family members just in case. Barring any other crises, we are all still planning on going on the cruise with a boarding time of 1045 - we are so ready to have fun! I sent Andrei an email asking for a few specific dinner requests, but am leaving the majority of planning up to him. I'm not sure how thoroughly he read my note as I think there may be some conflicts (ie he replied he would book hibachi on the 1st night, but I asked to eat in CK when they have the filet- which I think is also the first night!) I figure I will get back to him over the weekend when I get caught up with life again. The past 6 quarantine days have gone so slow - it feels like 2 weeks have gone by. If only cruise time could last this long!

Ferramc reacted to a post in a topic: Symphony of the Seas - 5/14/22. First time star class UPDATE - 14 days to go! 🚢🚢🚢 be

So…… just when you think life can't get any more complicated, it does. I've read some pretty crazy family stories on here and I think this one is worth adding to the list. Please bear with me as I have to get this out of my system. It does end up relating to this cruise. I had to make an emergency trip to Connecticut to help my sister who is dealing with a terminal illness. I flew in first thing Friday morning and was there for several hours when my 78-year-old mom called and said she had tested positive for Covid (my mom). Right before that my sister had told me she wasn't feeling well, but she has very limited visitors and doesn't go out, so I never considered Covid. Like who in their right mind would go see someone who is terminally ill when there is even a remote possibility they have Covid ? I guess the answer is my mother - who wasn't in her right mind My mom then said she hadn't been feeling well for about two weeks but still went over to see my sister the Saturday before Easter. Without taking a freaking Covid test because she thought she had a sinus infection. Of course I tested my sister immediately and it didn't even take five minutes for her test to show positive. So guess who has now been exposed to Covid due to close contact with her sister? Yep, that's right - lucky me. So now I am not able to do anything I planned to do for my sister because I'm hoping and praying I don't have Covid and don't want to take a chance of going back into my her house. To add to my frustration, my mother told me today that she had to wait four days for her test results to come in - and then it dawned on me - she knew for four days before I flew out that she had been tested for Covid and didn't tell me. I would never have made the trip if I knew she could possibly have Covid So now I'm worried about my sister who's already pretty weak - luckily she seems to be holding her own but she's not out of the woods yet. Then I'm worried about my mom who is also pretty weak but also holding her own. And I have to check my frustration with my mom because she's 78 years old and losing it a little. And now I can't go back to Michigan and be near my husband or daughter for at least a week because they have health issues and I can't get them sick. And finally, my throat has been sore all day and I'm hoping it's because of my flight and not because I have Covid. Oh and let's not forget the cost of this fiasco. Airfare $900 since it was a very last minute flight. Hotel fees $400 and counting (probably have 5 more nights to go). This will be well over $2000 by the time I'm done. So with all that said, I am going to try to turn things around and think positively. I tested negative today and I'm going to test the next few days. I am hoping and praying I don't have covid or worst case, if I do, it clears up and I get a negative result before I need to take the pre cruise test in 19 days. . I really need this cruise and a vacation. Also, I promise my next post will have more information about my conversations with Andrei , who has been wonderful so far!

I just bought 2 more pairs that I'm keeping for sure and have another 2 that I ordered on line and am waiting to arrive to see if they are comfortable! I really didn't do much shopping in the last two years since I worked remote and I'm making up for it now. My daughter does the second suitcase for shoes, too and I think I'm going to have to do that this time as well!

Woohoo! This is beginning to feel so real. We just got our first genie email - from Andrei! So excited! I remember reading great things about him on past blogs and Facebook, but will go back to learn more, now that we know it's Andrei! I'd also love to hear from anyone who knows how best to approach working with him. Thanks

So I'm blowing my update schedule since we're within 31 days of sailing and the long awaited Genie survey came today! I've been checking for it impatiently every day, so it was a pleasant surprise on an otherwise rough day! Now to figure out the best way for us to consolidate our answers since we're three sets of family members! Some other updates - Husband not only bought two suits, but actually got them tailored. I think my son still has to go shopping, but his wife gets to get on his case. I am in the homestretch of clothes and shoe shopping, and am at the point where I don't need anything else. BUT if I happen to see something I like, I will have to buy it of course! Now I just need to figure out how to reduce the number of shoes I am going to bring. I was pretty good about narrowing things down in the past, but this is the first time we are cruising in four years, so I am tempted to overdo. We'll see. My personal trick is to keep piles of clothes and shoes (definites and maybes) starting about two months before I travel and then to eliminate a few items every week. I seem to be struggling more with eliminating stuff than in the past, so we'll see - I've still got 4 more weeks. But just in case, one of the things I bought last week was a larger suitcase. Seriously, I really did!

I did the same exact thing!

Ferramc reacted to a post in a topic: Symphony of the Seas - 5/14/22. First time star class UPDATE - 14 days to go! 🚢🚢🚢 be

Update - I know it's not the 14th but I figured I'd give an early update. At this time, we are still planning on cruising, but my daughter is dealing with a severe concussion from a car accident last month (someone lost control of their car, hit my daughter's jeep, which then went off the highway and rolled over several times before landing). She's got to have another mri and lots of therapy to help with cognitive and balance issues, among other symptoms. Neurologist said she most likely will have motion sickness if she cruises, so I'm really not sure what to do. We've been planning this cruise for close to four years (we were supposed to go in May 2020 but of course Covid hit). While she is an adult, she'll be devastated if we go without her. Has anyone ever dealt with something like this before? As I mentioned, we are still planning on cruising (for now) but I'm going to have to cancel the private Catamaran we had planned for Cozumel (to avoid even more motion sickness) as it's really expensive and not worth it if we don't all go. Also no zip lining in Roatan for her. We are aware of how lucky she was and how fortunate we are - things could've been much worse - and we are very grateful. We're going to see if she has any improvement in the next couple of weeks before we make any other decisions. Now thinking positively, all of our cruise documents are loaded. Formal gowns - yes I'm bringing two - are at the tailors. Husband actually went out and bought two new suits, some shorts and bathing suits (he lost a lot of weight this past year). My daughter-in-law told me my son still has not gone shopping for his stuff, But that's for her to work on, not me And most importantly, I have not yet received a Genie questionnaire and we're 38 days out. I know the questionnaire is not as important as the Genie email, but it still would be fun to get and offer a good distraction for us. I'm definitely starting to get impatient!

So we're now at 60 days out and I'm so excited to be this close to sailing. First up - I've touched base with everyone to make sure they have their passports and vaccine cards ready to go. Easier for some than others (ie my daughter said 'I think my vaccine card is in my car and will look for it!'). On a negative note, someone hit her car during a snowstorm on Friday and caused a pretty serious accident. My daughter's Jeep rolled a couple times into a gulley - she was very lucky as she has no broken bones, but neck and back pain and a concussion. Could've been so much worse we're counting blessings! I did find her vaccine card in the middle of all of the stuff we had to pull out of her car since it's been totaled so at least there was that. Next - the dog sitter situation is all set. We're flying in someone from Connecticut (where we are from) to watch our dogs in Michigan (where we live now). Flight is booked and airport pick up and drop off arrangements are all set. We are flying her in on Thursday, so she can meet the dogs and we can have a buffer if there's any airline problems, as we fly out on Friday. And now on to clothes shopping- this has been somewhat challenging for most of us as we've either gained weight or lost weight since Covid began and clothes don't fit either way. My husband lost a lot of weight and needs to get new clothes including a suit. Where I am a planner, he's the chronic procrastinator and underplanner so this makes me nervous. Last time we cruised he actually forgot to pack ANY bathing suits and shorts. Seriously. We spent what was supposed be a nice evening in Miami pre cruise looking for a clothing store that had bathing suits and shorts for someone over 60. Was not fun. And my son takes after him. His wife already knows to make sure he's got his act together. Otherwise, we'll just see him in the same T-shirt and shorts all week. Now my daughter, daughter in law and I have been doing a lot of online shopping and are close to being done! Jackie and Dave, the other family members coming, are pretty much all set too! So now I'm waiting on check in (3/30) and genie questionnaire! In the meantime, I am going back and re-reading star class blogs and Star class posts on Facebook to make sure I'm not forgetting anything and to take notes on what to ask for! Til next time (which may be before April 14)!!!!!

So happy to see the 90 day countdown start yesterday! Some updates for this month. First, I cancelled our reservations for the Doubletree and the Marriott near the port (I double booked to give me options). I've been watching the trip advisor reviews for these two hotels and they really haven't improved. Also the Marriott's pool will be closed and my son and daughter-in-law were looking forward to hanging out poolside since they're arriving early on Friday. Here's the really exciting news - I booked rooms at the intercontinental based on all the great recommendations on this site. Bayside view, club level. I won't be able to enjoy it too much since I'm arriving later on Friday, but we want to be in the same hotel as my son. Jackie and Dave (extended family) booked their airfare and are also flying in early on Friday. Not sure where they'll end up staying yet, but they'll be able to join my son at the pool if they want to. The private catamaran is booked for Cozumel, so really the only things we need to do to get on the ship are to check in on line and pass the Covid tests. Argh. Finally, the last thing I need to do on the home front is to confirm that our out of state dog sitter still wants to fly in and watch the dogs (we pay for flight and the dog sitting). She works with my son, so we're pretty sure she plans on doing it, she's just been busy with work. My back up plan is to keep the local dog sitter who stays overnight and will drop in during the day lined up. The cost is low enough that I will still pay the local sitter for her time if she's not needed. It's kind of like having an insurance policy! Anyway, I hope everyone has a Happy Valentine's Day!

Definitely wondering what's 'weird'? We're in the symphony villa in May!