Posts

45

Joined

Last visited
Recent Profile Visitors
The recent visitors block is disabled and is not being shown to other users.
ashonthesea's Achievements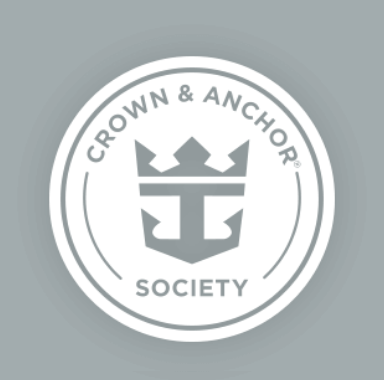 Platinum (3/7)
167
Reputation
Rose City Cruiser reacted to a post in a topic: A Cruise of Firsts! - Empress of the Seas Recap - 12/30/19 to 01/03/20

PRebecca reacted to a post in a topic: A Cruise of Firsts! - Empress of the Seas Recap - 12/30/19 to 01/03/20

Sarah reacted to a post in a topic: A Cruise of Firsts! - Empress of the Seas Recap - 12/30/19 to 01/03/20

ashonthesea reacted to a post in a topic: A Cruise of Firsts! - Empress of the Seas Recap - 12/30/19 to 01/03/20

heffy2 reacted to a post in a topic: A Cruise of Firsts! - Empress of the Seas Recap - 12/30/19 to 01/03/20

KristiZ reacted to a post in a topic: A Cruise of Firsts! - Empress of the Seas Recap - 12/30/19 to 01/03/20

Guy Gadwa reacted to a post in a topic: A Cruise of Firsts! - Empress of the Seas Recap - 12/30/19 to 01/03/20

Guy Gadwa reacted to a post in a topic: A Cruise of Firsts! - Empress of the Seas Recap - 12/30/19 to 01/03/20

Skigoofy reacted to a post in a topic: A Cruise of Firsts! - Empress of the Seas Recap - 12/30/19 to 01/03/20

Skigoofy reacted to a post in a topic: A Cruise of Firsts! - Empress of the Seas Recap - 12/30/19 to 01/03/20

ellcee reacted to a post in a topic: A Cruise of Firsts! - Empress of the Seas Recap - 12/30/19 to 01/03/20

ashonthesea reacted to a post in a topic: A Cruise of Firsts! - Empress of the Seas Recap - 12/30/19 to 01/03/20

Day 5 - Miami Debarkation Day ? Finishing up our cruise course On the last morning of the cruise, I woke up at 6:15am. I packed up the last few of my things and then took my camera and went to the sun deck to watch the sunrise. It reflected beautifully off the buildings in Miami as we got closer to port. Sun rising over Port of Miami Joining us in port was the Navigator, a Carnival ship, and a Norwegian ship I grabbed a quick breakfast from Windjammer and sat out on the pool deck to eat while watching the ship come into port at Terminal G. Royal let guests know that they were providing a shuttle to the Terminal J parking area for anyone that had driven to port. The Empress came into port around 7:00am. I finished up my breakfast and popped back down to my room to gather my things before heading to the centrum. Once in the centrum, I was directed by staff to line up in the Royal Theatre once I had everyone in my party together. Check. In the Royal Theater, everyone placed their bags in a line, and then took a seat while we waited for debarkation to begin. Waiting in the Royal Theater for the self-assisted debarkation to begin. Bags are lined up, rather than people. We didn't have to wait very long. We got clearance to debark at 7:45am, and I was off the ship by 7:50am. Staff directed us down towards customs, which I got through in about 15 minutes. I was easily able to request a Lyft once outside. My Lyft arrived at 8:15am, and dropped me off at my departure terminal at the airport 20 minutes later. I had plenty of time before my flight, so I wasn't worried when I saw what looked like an intimidatingly long security line. It went much quicker than I thought it would though, and I made it to the end of security by 9:00am. Post Cruise Thoughts I really enjoyed my first cruise, and am glad that I had it with Royal! It was a fun trip and I would definitely do it again. I would probably give myself the extra day to get to port ahead of time if doing air travel, or make sure to utilize Air2Sea to make sure if there is a delay that Royal would get me there, as mentioned by @JLMoran. I think if you're a light sleeper, ear plugs are crucial. And I think it's completely possible to have an enjoyable cruise vacay without needing to shell out the big bucks for additional excursions! I hope you all enjoyed this recap, and if you have any other questions feel free to ask!

Day Four - Perfect Day at Coco Cay - Back to Chill Island & Departure I made my way back down towards the area of Chill Island by Diver's Den. I passed by some live musicians playing near the Chill Grill that were very good. I found more lockers for use on the back side of the rental area, again with nothing indicating that they were an added cost. At 1:00pm, much of Chill Island was packed, but I managed to grab a chair by a lifeguard stand as a couple was leaving. Wayfinding map of the island Musicians playing by the Chill Grill I decided to go back out snorkeling again. The water was much cloudier up near the shore this time since there were many people there, which stirs up the sand. Farther out though, it was just as clear as the morning and there were still many fish to be seen. If snorkeling at Coco Cay, I'd still recommend doing it earlier in the day though, just because so many other people were out snorkeling as well later in the day. It's a little more magical when there's fewer people about. I came back in and read for a little while longer before deciding try one of the beaches a little farther back. On the way there, I stopped by the bar next to Snack Shack to order one the island's specialty drink, the Coco Loco. This drink consists of a shot of rum at the bottom of a fruity slushy that I'm not sure the contents of. It was very good, though a little on the sweet side, even for me. I found an empty chair not too far from the Snack Shack, but it took a while to find. This part of Chill Island only had two rows of chairs, compared to the six or so back toward the snorkeling area. Chill Island beach by the Snack Shack I continued to read my book until I had finished it, and then decided to get one last swim in before making my way back to the ship. Since I was not snorkeling this time, I had my feet below me walking out, rather than floating. I realized the farther you go out, the finer the sand becomes, and takes on almost a mud like quality that you sink into, rather than pushing off of. The water was clear enough to see the footprints of people that had walked out still stuck in the mud-like sand. Happy with my time on the island, I went back to the area with the showers to rinse off and then waited by the tram area to be taken back to the main entrance. The tram arrived a little before 4:00pm. We waited about five minutes before departing. The tram was a nice way to see other parts of the island, though I still wasn't able to find any signage that South Beach was open while on board. Sandcastle by the tram stop On the tram back to the main entrance Back at the main entrance, many guests were heading back to both ships. Empress had an all aboard time of 4:30pm, but I don't know what Anthem's was. There was music playing us out, as well as some staff holding a limbo stick for people to do on their way out. Walking down to the ships, some aquatic life (possibly rays?) was spotted jumping in the water. I made it back to Empress around 4:10pm. I dropped my bag off at my room and changed before heading up to the sun deck to see us sail away from Coco Cay. It was a beautiful sight to see as the sun continued to set. So long to Coco Cay and the Anthem Sad that my last day of vacation was coming to a close, but appreciative of the beautiful sunset After taking my obligatory sunset photos, I went to the Windjammer for dinner. They had a bunch of different cakes set out at the dessert area, so I got the black forest cake, which was very good. Red Velvet Cake, Key Lime Cake, Black Forest Cake, Carrot Cake, and Chocolate Cake at the dessert station on our last night After dinner, I went to see the 7:00PM showing of the Production Showtime, which was something about the past, present, and future of showgirls. I found a nice seat at the front of the upper level that actually seems to be perfect for a solo traveler, as next to the seat is a pole that would block the view of a second guest. There is a similar seat on the right side of the upper level. The show was very good, a very big production. The entertainers continued to be wonderful, as they had been the entire trip. A seat made for the solo traveler. Once the show was finished, our cruise director, Elvis, invited us all to go to the centrum to see the Crew International Parade of Flags. I found a nice spot to watch, and really enjoyed seeing where the crew is all from. In the centrum for the Crew International Parade of Flags After the parade, I went to the back of the ship to Boleros, to check out something that had interested me in the cruise compass, Kamikaze Karaoke. I wasn't around when it started to see how it was set up, but the idea is that you put your name in and a song will be randomly selected for you. When I came in, the crowd was being serenaded to the tune of All-Star by Smash Mouth. Everyone was very good sports about the songs that they were given to sing, and the staff picked new songs for some people that had never heard of ones they were originally assigned. Around 9:30pm, I headed back up to the pool deck to see the last movie on the big screen, Rocketman. There were no captions on this one, so it was a little difficult to know exactly what was being said at some times, but I thoroughly enjoyed the movie. Once the movie ended, I made my way to my stateroom to pack up my suitcase so I could be ready to do the self-assisted debarkation the next morning.

@TonyK I recently snorkeled at Coco Cay earlier this month. I didn't see how much snorkel rentals were going for on the island, but if you booked ahead of time on the Royal Caribbean site it was about $30 per person for an all day rental. This included a mask, snorkel, and life jacket (possibly flippers too, not 100% sure though). I bought my own snorkel & mask set on amazon for about the same price. Whether you bring your own gear or rent, everyone is able to use the same snorkeling area by Chill Island. If you do decide to snorkel at Coco Cay, I recommend doing it earlier in the day as it's less crowded, so easier to see more fish.

Day Four - Perfect Day at Coco Cay - Oasis Lagoon, Lunch & Island Exploring I'd planned to stay a bit longer to read at my recliner, but had a chair-neighbor rather loudly taking work phone calls, so I packed up and began to explore around. I walked back towards the marketplace and Chill Grill, where they were setting up for lunch. Around that area I found I great spot with some empty hammocks in a little shade, so I continued reading there. A quiet spot with four hammocks between Chill Grill and the Oasis Lagoon. I definitely recommend this area, at least in the morning. It was quiet, but you could still hear a little bit of music coming from the Oasis Lagoon area. After reading, I went to find a spot near the Oasis Lagoon. This area had more of a party vibe, with a DJ and a swim up pool bar. It was more difficult to find a seat here, but I did end up finding a large section of them on the far end from the pool bar, toward the zero entry area and the hot air balloon. There were many staff around that could have brought me a drink if I wanted to stay put, but I wanted to use the swim up bar purely because I never had ordered at one before. I don't think the Oasis Lagoon is heated, but it was a little warmer than ocean. I didn't have to wait long to find a spot at the bar, and soon had a Mai Tai in hand. The swim-up bar at Oasis Lagoon Oasis Lagoon - I was able to find seating down at the far end of this photo. The areas near the bar were particularly packed. After my refreshing drink, I went back to collect my things so that I could go get some lunch. I stopped by Skipper's Grill since it was close by to have a look. Skipper's Grill is buffet style, and had plenty of options to choose from. But I knew the destination for my lunch was at the Snack Shack, back near Chill Island. I remembered reading that I should get the crispy chicken sandwich, but when I got there I realized there were two chicken sandwiches listed. It was prime lunch time, 12:15pm, so I had a little time to debate while I waited in line. I opted for the Shack Crispy Chicken Sandwich, which was delicious and I highly recommend. It was my favorite meal of the day. I got a caesar salad as well, and took my food to a table that I ended up sharing with a nice couple from Baltimore. The Snack Shack at Chill Island. The Shack Crispy Chicken Sandwich was amazing. After lunch, I decided to do a little exploring. I was interested to see if the Coco Beach Club and South Beach areas were open, as there was a lot of conflicting info. The maps we got on the ship had the areas blocked out, but the Royal App and Cruise Compass had activities listed as happening in South Beach. Consulting the island maps, I found the areas listed as "Opening December 2019", which, now being 2020 I was hoping they were just outdated. As I headed toward the tram stop and where Coco Beach Club would be, I saw an area blocked off with scrim and some workers on the roof of a wooden structure. Safe to say that area was definitely not open. Coco Beach Club still under construction I also noticed while heading back this way, that the wifi doesn't cover this area, with a small sign letting you know. I backtracked and tried to follow pathways to see if I could make it to South Beach, but wasn't able to find signage or any indication that it was actually open, so decided to head back toward Chill Island instead. While on my way back, I did find some lockers available to use, should you not want to keep your things with you. They appeared to be free to use, but the maps of the Island indicated that they were an additional expense. Despite the maps indicating otherwise, I didn't see any pricing posted around these lockers.

Day Four - Perfect Day at Coco Cay - Chill Island & Snorkeling Woke up ready for my nice relaxing beach day around 6:45am. Went to the Windjammer for breakfast and then up to the sun deck to catch some photos of the island. The ship docked around 7:00am, and we shared port with Anthem of the Seas. First time seeing what some of the bigger ships look like! Also watched the crew taking supplies out from the ships onto the island for the day. Ready for Perfect Day at Coco Cay Empress got clearance a little before 8:00am. I gathered up some things for the day (sunblock, towel, snorkel gear, etc.) in my bag before heading down to the gangway. There were a number of tram/golf carts taking small groups from the ships to the island. The walk to the island, with some trams off to the side.There were also many photographers out along the walk to take photos. At the main entrance of the island there was live music and dancers welcoming everyone in. I decided to make my first stop of the day at Chill Island, so I took a left at the main entrance to go over the bridge to that area. Coco Cay still had their holiday decorations up at the main entrance. Still feeling festive with holiday decor Empress & Anthem seen from the bridge to Chill Island On my way to Chill Island, I passed by the snorkel rental area and the Coco Cay Island Market. There are some merchants on the island that take cash only, so be sure to bring some along if you're planning to do any shopping. The marketplace is brightly colored and vibrant, a very cool area. Part of the Coco Cay Island Market By 8:45am I had found a recliner to set my things down on Chill Island. There were many seats available at that time. I really appreciated that all the seating had umbrellas around as well for an added bit of shade for those who want it. I took a couple photos of the beach before getting on my snorkel gear and heading out into the water. The water was a little cold at first, but I got used to it pretty quickly as time went on. I should also mention that I had brought a long sleeve swim shirt, more so for UV protection, but also was a nice extra layer for the water temp in December. I had tested out my snorkel and mask at home when I first got it, but took it slowly out in the water to get acclimated to breathing slowly and steadily. I was surprised to find fish so close to the coast! There were some really big ones too, simply unfazed by the people near them. Part of Chill Island, around 8:45am. Lots of recliners to choose from! One part of Chill Island beaches, with a Norwegian ship off in the distance. The swimming and snorkeling area is clearly marked by red buoys. There are also a couple of floating platforms throughout, where you can take a break and enjoy the views. There does seem to be a bit of machinery/construction happening on the island to the east, which disturbs the view looking out a bit, but otherwise wasn't noticeable with any loud sounds. I took my time snorkeling through the water out to the farthest platform. By that platform, there is what looks like part of a side of a sunken boat that acts like a reef protection for some of the schools of small fish. It was such a cool experience, I was grinning the whole time. After a short break on the platform, I started to make my way back to shore. I found one of the freshwater showers by a bathroom to rinse off myself and my gear, before heading back to my chair. The area was more crowded now (around 11:00am), but there were still empty recliners available. Another area of Chill Island, around 11:00am, still with seats available.

Day Three - At Sea After the belly flop competition (and a cone of soft serve ice cream), I headed down to the Schooner Bar for the Game of Thrones Trivia at 1:45pm. The trivia consisted of 15 questions. Each team got a paper to write their answers on, but there were a limited number of pens, so I'd recommend bringing one with you just in case. Each question was read twice and given about 15-20 seconds to think of the answer before moving on to the next question. Once all 15 had been read, teams swapped papers to go through the answers. For being a team of one, I did pretty well with 13 of the 15 questions right! Top three teams got Royal Caribbean keychains and pens. I stopped by the casino after trivia. No luck for me on the slot machines or coin pushers. The rest of the casino was reasonably full, but definitely not as packed as it had been on NYE. After a bit of roulette watching, I went back to reading, this time in the sitting areas on deck 8. The library on deck 9 has sitting areas as well, but is a little noisy when the pool deck is busy as you can hear chairs moving around. Around 3:00pm I stopped by the Win A Cruise Royal Bingo happening in Boleros. I didn't catch how much the cards were, but my understanding was that however many cards you purchased was for each of the three rounds. Only one round was for the cruise, but you have to participate in all three, can't just play the cruise round. I went out the rear door of Boleros to the seating area on the deck. It has chairs and tables, as well as some very high back chairs that I liked. They reminded me a bit of peacock chairs. I relaxed out there with my book until the sun began to set. Sunset from the rear of the ship, the seating area behind Boleros. I went back up to the sun deck to catch some more photos of the sunset. The reflections off the water were stunning. It soon got very crowded, everyone wanted to grab that perfect sunset shot. Sunset from the sundeck. I decided to get dinner at the Windjammer this night, as I wanted to see the Headliner Showtime happening at 8:45pm. I got some food, which included some delicious empanadas, and grabbed a table outside so I could see the beginning of tonight's poolside movie, Aladdin (the new live action one). Once the movie was finished, I spent some more time reading in the library briefly before the start of the show in the Royal Theater. The headliner show tonight featured a male a capella group called The Edge Effect. They were great performers and are very talented! This night, I sat in the very back row, close to center, of the upper level. It's not really possible to see the stage from that point, so I wouldn't recommend that seating for anything that you really need to see the stage for. I was still able to enjoy the music though. After the show, I did some more stargazing from the hammocks on the sun deck before heading back to my stateroom. Another towel friend tonight! I did some planning for the following day at Coco Cay, before heading to sleep for the night. Our cruise course so far.

Day Three - At Sea Woke up around 8:00am and got ready to get breakfast in the Windjammer. I wore my swimsuit and a sundress over top, as I knew I wanted to try out the pool and whirlpools before it got too busy. At the Windjammer, I got kiwi (again), cereal, bacon, and some breakfast tea from the coffee area. Sat in the same barstool area spot as the day before, looking out at the ocean while having my meal. It was a bit cloudy this morning, but was very cool to see spots of sunlight out in the ocean. After breakfast, I went to the sun deck to enjoy the views, and used one of the hammocks for a little. Around 9:30am, I went to grab a towel from the pool station, and find a chair to keep my things while using the pool. There are notices not to reserve chairs on the pool deck, but I didn't see evidence of this being enforced during the trip. The pool itself was a little too chilly for me, so I quickly made my way up to the whirlpools. At this time in the morning, there were only three other people using the whirlpools. I enjoyed the whirlpools, and all three seemed to be at different temperatures, so if you find one to be too hot/cold, try out one of the others. The Little Towel Mermaid celebrating the New Year at the pool-side towel station. After pool time, I went back to the stateroom to shower off. I took some time to look over the cruise compass and see what was going on today, before heading out and up to the library on deck 9 to grab the book I had started reading on embarkation day. I went out to the recliners along deck 6 to read for a while. These recliners are a nice spot to be outside but still have a bit of shade. Around noon I returned my book to the library and went back up to the pool deck. The selfie scavenger hunt was going on, so those involved were asking guests and staff if they had certain items on them that they could take a photo with. I briefly walked around up on the sun deck, finding it much busier now. No free recliners up there. Some of the recliners had been rearranged by guests, making it a little difficult to navigate. I stopped into Windjammer to get a quick lunch (some of the vegetable curry & rice) and then to the pool bar to get the drink of the day, a melon mojito. Once I had my drink, I went up to the sun deck to get a spot overlooking the pool in time for the International Belly Flop Contest, starting at 1:00pm. Drink of the day, a Melon Mojito. Good, but I think I prefer regular mojitos. The competition started by having five contestants show off their best belly flop from the side of the pool. After each jump, the audience held up a hand with a score of 1 to 5 to rate the flop, with 1 being the worst belly flop you'd ever seen, and a 5 being able to feel the pain yourself. After two rounds, the top three contestants went onto a higher block by the corner of the pool to their final jumps. It was fun to watch, very enjoyable. Excellent jumping form from the block. The winning belly flop with an average audience score of 4.945737.

Day Two - New Year's Eve Festivities After hanging out on the sun deck to watch sail away and the little bit of sunset, I popped back down to my stateroom to quickly rinse off from the day's humid walking. When I had taken a shower the first time, I couldn't figure out why the water got so hot, despite adjusting the knob down as low as I could without turning the shower off. This time around, I realized there was actually a second dial, to the right of the one in the center, that controlled the temperature. The one I had been using was just for pressure, so I thought I'd include a photo for anyone else new to cruising. The dial my hand is holding in the photo controls the water temperature. The dial in the center is just for water pressure. I also found a flyer was left in the stateroom of all the activities going onboard the ship in celebration of New Year's Eve. I don't think Empress typically has formal nights, but as it was a holiday celebration, it was noted on the flyer and cruise compass as a "dress to impress" formal night. After my hop in the shower, I got a nice dress on (not a cocktail dress, but nicer than a sundress), and had a look around the ship to see what all was going on so far. The Centrum had quickly been set up for the balloon drop and DJ party. Some reservation only seating for the party could be found on decks seven and eight. I stopped by the Windjammer to see if they had any offerings for NYE, but it looked to be pretty standard. There were many staff at the entrances wearing crowns and hats clapping and wishing people a Happy New Year though. I knew that I would be eating in the MDR tonight, but I saw a delicious looking little cheesecake bite that was calling to me, so I had to try one. Standard cheesecake, but so good. These were by the kid's section, on the side where the bar stool sitting area is. I headed to the Royal Theater for the 7:00pm showing of Bailamos. I again sat on the right hand side, but in the upper balcony level this time. A decent view, but the railings do obstruct the view slightly. The show was wonderful, and I definitely recommend anyone sailing on Empress to check it out. The dancers and singers are all very talented! The show ended just in time for me to make it to my 8:30pm seating in the MDR. The tables in the MDR tonight had some streamer/confetti type decorations on top, as well as some NYE hats, crowns, and blowers. Even the menus got a little bit of decoration. Menu for New Year's Eve Dinner Tonight I had the beef tartare, the oven-roasted turkey, and the spice cake. I'd never had beef tartare before, but I did know it was a raw dish. I tried a majority of it, but it's not my favorite. The turkey and spice cake were both very good. My table mates were a little more talkative this evening. The solo traveler had purchased a $15/day Voom package earlier in order to text family, and said that it was working, but was extremely slow. This complaint was echoed by the family as well, so I'm glad I ended up not purchasing the package. Spice cake for dessert With dinner over, I went back to my room for a quick power nap. I'm usually asleep by 10:30pm, so I figured I could use the extra energy to make it midnight. In the room waiting for me was tomorrow's cruise compass, and a towel friend! It made my smile, it caught me by surprise. I was also happy to get a map of Coco Cay, so I could start making a plan for my Perfect Day. A frog? Or crab? Maybe both. With my catnap finished, I made my way back out, ready to take on the NYE celebration! Live music was happening everywhere, and the Centrum was starting to get people waiting right at the ropes to get choice spots for the balloon drop. Some folks waiting for the DJ party to start at 10:45pm. 1hr and 30 minutes until midnight! After checking out the music in the Schooner Bar and Boleros, I went up to the pool deck. I decided I'd ring in the new year up there, as I expected the centrum to get pretty crowded (which it did). Mass Effect was playing great music, once again. I also took this time to try out the hammocks, which had always been occupied when I'd go by them in the day. The clouds had cleared up, so the hammocks made great spots for stargazing. I'm not super familiar with astronomy, but I was able to clearly see Orion's belt. It was very beautiful, and I was happy to be starting 2020 this way. Dancing our way into 2020. Was glad that it wasn't as crowded up here. A look down at the balloons ready to be dropped from the windows of deck eleven. The giant screen by the pool had been turned into a countdown clock. When I saw it reach 45 minutes to go, I made my way over to the pool bar to grab a drink. While I waited for my drink, I took a look at the rest of the menu. I remembered someone on here asking if there were ciders and non-alcoholic beverages served, so I snapped a couple pics of the Empress' offerings on both. Cider, Gluten-free beer, and non-alcoholic beer available on Empress. More non-alcoholic beverages available on Empress. With my Sparkling Sombrero in hand, I was ready to ring in the new year. Mass Effect played right up until the minute mark, and then everyone got ready for the countdown. It was a great celebration, and although I went to bed a little while after midnight, I understand that multiple parties went on until 3:00am or so. If you really like to party and go all out for NYE, I'd definitely recommend celebrating it on a cruise! Cheers to 2020!

ashonthesea reacted to a post in a topic: A Cruise of Firsts! - Empress of the Seas Recap - 12/30/19 to 01/03/20

The tables and chairs were moveable, so you could definitely arrange some to work for your group of three. There is also cushioned bench style seating in the rows, so you could do two people in chairs and one on the bench around a table.

ashonthesea reacted to a post in a topic: A Cruise of Firsts! - Empress of the Seas Recap - 12/30/19 to 01/03/20

Day Two - Key West Afternoon Activities After finishing lunch, I decided to make my way to Kermit's to grab a slice of key lime pie. On the way, I stopped by a cute second-hand shop, though I didn't purchase anything. I spent some time looking through the many key lime flavored items at Kermit's, there's so much! Candy, jellies, lotions, soaps, and even some surprises like olive oil and salsa. The also had samples of their limeade, which was delicious and very tart. I got a slice of pie and headed to their outdoor seating area. It's a nice, secluded little place with a koi pond, and a good spot to take a breather. The pie was delicious, I enjoyed every bite! Part of the outdoor area has a relaxing waterfall feature, as well as a koi pond. As I finished my pie, the time was about 3:15pm. I didn't want to go back to the ship yet, but I wanted to make sure I gave myself extra time before the 5:30pm all aboard. This is about the time that I also realized, the other things that were lower on my list of things to do, and wasn't sure if I'd get to, were back where I'd already been. Oops. I decided that I would head back up Whitehead Street once again, so I could take a photo the Mile 0 marker (I had passed right by this on the way to the conservatory and hadn't realized it. The lure of magical butterflies was too strong) and another photo of the Southernmost Point of the Continental U.S. I had seen buses for a free Duval Loop earlier in the day that would have taken me where I needed to go for those two things, but I'm guessing they ended early for the holiday because I didn't see any while I walked. Me & the Mile 0 marker, start of US-1 Finally, I got to the southernmost point. There were many food and drink carts around, where people could get drinks in whole pineapples and whole coconuts for about $15. I did take a photo with the bouy, although I did so from a bench in front of it, rather than standing next to it. This is because there was a very long line of people waiting to take photos standing next to it. Even if I had felt like waiting, I think it would have caused me to miss the all aboard time. Many people lining up to take a photo with the Southernmost Point Buoy I took a couple more photos out on a pier beside the Southernmost House Hotel before heading back down Duval street to get back to the ship. I got back to Mallory Square around 4:40pm and took a couple of photos in front of the ship before coming back on board. After dropping off my bag in my room, I went up to the pool deck to get ready for sail away. The clouds had come back in, so our last sunset of 2019 was not quite as big as I'd hoped. No pier runners today, but there did appear to be someone unhappily waiting with an officer as the ship left the port. Many in the square waved as we departed, and we waved back as we headed back out to sea for our New Year's Eve celebration. Various performers in Mallory Square as we prepared for sail away. Testing out the zoom on my camera to get a photo of this dog in shorts. A subtle last sunset of 2019.

Day Two - Hemingway Home & Museum After my second go around at the conservatory (where I watched a butterfly nearly hitch a ride out on a woman's straw hat), I decided to check out the Ernest Hemingway Home & Museum, at the recommendation of my step mom. I started walking down Duval Street, and eventually crossed back over to Whitehead Street to get to the Museum. This sign on the way there made me laugh, and also want one for my apartment. The Key West Lighthouse across the road from Hemingway House had a lot of visitors as well. Entrance to the museum was $15, cash only. A sign at the ticket window asked guests not to pick up the cats that are on property, which was reiterated by the tour guides. I arrived just as a guided tour was starting. It was a very large crowd, not much space in some of the rooms. The guide asked us not to take photos during the tour itself, but rather come back through once we were finished to get photos. This was mostly adhered to by everyone. Tours are about half an hour in length, and what information you'll hear depends largely on which guide you have. You are welcome to ask the guides questions at the end of the tour. I wasn't fully able to hear the guide at times due to the large amounts of people, but it was still an enjoyable tour. At that time, there were 59 cats on the grounds, but it definitely did not feel like that many. Our guide told us that not all of the cats have six toes, but all carry the gene for it. Guests may pet the cats if they come up to you, but again, are asked not to pick them up. I'm not sure how they get all of the cats, if they are rescues or bred for the six toe gene, but all looked to be content and healthy. One cat enjoying the pool area. Relaxing by the entrance. The Hemingway House is built on the second highest of Key West, at a whopping 16ft above sea level. This, combined with the limestone quarried out to build the house, means it has the rare feature of a basement, that the guides claimed has never flooded, even in hurricanes. The whole house is very nice, and I especially liked the second level's wrap around balcony. Part of the wrap around balcony. The lighthouse is off to the left of this photo. Day Two - Lunch at Sloppy Joe's I finished up at Hemingway House around 1:00pm, and was feeling quite hungry, so started back towards Duval Street to have lunch at Sloppy Joe's (my dad's recommendation this time). The atmosphere of Duval Street varies. Down by the conservatory felt a little more upscale, bed and breakfast type, but the closer you got to Mallory Square, the more it took on a party vibe. I briefly stepped into a Walgreens that looks like it had once been an old theater. I wanted to check out what the prices of sunscreen were here, as I had debated if the two 3.3oz bottles I'd packed would be enough before leaving. They ranged from $12-$15 for your typical sunscreen to ~$25 for high end sunscreen. It was cool to see massive trees like this in the middle of a busy area. This bar, and a couple others, were plastered with stapled dollar bills EVERYWHERE. I made it to Sloppy Joe's and started looking for a place to sit, as it was self seating. I don't know how busy it is on a typical day, but for NYE, every single seat was taken when did my first look around. I waited in the gift shop area for about five minutes before going around again, still without any luck. Not even a barstool to be had. I was about to chalk it up as a loss and find somewhere else to eat when a woman approached me and said if I didn't mind sharing, she and her husband had a table at the back with extra seats. I thanked her, and followed her to a table near the kitchen. A margarita to go with my nachos. An excellent combo. I had a lovely conversation with the two, who were from Jacksonville and had spent the past month renting a place in Key West to test out if they could run their business away from home. I told them about my cruising adventure so far, and found out that they had a daughter that was actually visiting Philly that day, at one of my favorite places in the city. The universe makes funny coincidences like that. We went on talking and listening to the live music for about an hour before we parted ways. I'm very glad I met them, and we added each other on Facebook to keep in touch. It's those kinds of experiences that make me happy to do solo travels.

Kiki's Delivery Service was my favorite growing up, still is. ?

ashonthesea reacted to a post in a topic: A Cruise of Firsts! - Empress of the Seas Recap - 12/30/19 to 01/03/20

Day Two - The Butterfly Conservatory One place that I had checked out ahead of time, and knew that I wanted to see, was the Key West Butterfly and Nature Conservatory. I spent a little time in the marketplace around Mallory Square before heading up Whitehead Street towards the conservatory. The conservatory itself is on Duval Street, but I wanted to walk up a little more scenic way first. Lots of gorgeous homes, museums, and plant life to be had. I saw a couple of beautiful Banyan Trees. They make such lovely branch structures. Before I got to Key West, I had no idea how many chickens there were roaming freely, so I was quite surprised. Though not as business heavy as Duval Street, Whitehead Street also had many shops and restaurants. After a leisurely walk, I made it to the conservatory. My ticket cost $12.90 after tax, though I believe you can get a dollar or two off if you purchase online ahead of time. The ticket allows you entrance to the conservatory as many times as you'd like all day. I went in first to just experience it and enjoy it, and the a second time after a quick break in the air conditioning of the gift shop to take photos. The butterflies need a higher temperature, humid environment to thrive. I think the temperature was about the same as the outdoors, but it was noticeably more humid. When you enter the doors after purchasing a ticket, there is a informational area with small exhibits, videos, benches, and even some power outlets, if you're looking for a place to get a quick charge. Through there, there are two more sets of doors, taking care to only open one set at a time, as a precaution to not let any of the butterflies out. The conservatory itself was beautiful, and had such a serene atmosphere. It was wonderful to watch so many butterflies zipping around. Everyone there had the biggest smiles on their faces, myself included. It was like being in a Studio Ghibli movie. My camera doesn't have a great action setting, so I wasn't able to fully get the experience of having all the butterflies flying around (and for some people, into) your head, but I did get some nice photos of the sedentary ones. The conservatory also has many birds in addition to butterflies. Crashing my shot to get some fruit.

Day Two - Morning in Key West I woke up around 7:00am the next morning. My ear plugs worked wonderfully, but I was woken up partly by what I am assuming were vibrations from the ship coming into port. A little scary at first before I made sense of it. I hopped into some athletic wear to go try out the gym, located above the Viking Crown Lounge. It was quite busy, but I suppose a lot of people had the same idea of getting in a workout before the day in port. I picked out an elliptical, but didn't stay terribly long. I realized that I'm so used to streaming music, I only had about five songs actually loaded onto my phone. That, and the squeaking of my machine, made me want to wrap things up quick and get along with my day. We docked in Mallory Square, along with a Carnival ship. I did not hear the announcement, but we got the all clear to disembark around 8:00am. Start of the day in Mallory Square I went to Windjammer for the first time to grab some breakfast, taking great care to wash my hands. I was happy to find that they had whole kiwi, which is a favorite of mine but I rarely think to buy on my own. I found a nice barstool type area on the left side of the ship, near the entrance and what is the Kids Area for food at dinner time. I enjoyed the waffles and fresh kiwi and much as the view. A much sunnier morning than the previous day. Once I finished up breakfast, I made my way back towards the rock wall. I was excited to try it out, as the last time I did rock climbing was back as a child at summer camp. When it opened at 9:00am, there was just myself and another family there. I got all set up with footwear and my harness, and the staff were very encouraging and helpful with tips on how to best scale it. I went on the easy side and, oh my gosh, I did not think it would be that difficult! All those little kids I saw flying up the wall the day before made it look so easy! The staff helped me get almost to the top before I had to call it quits and come back down. My arms were very tired, I think I was relying on them too much, rather than my legs. Even though I knew I was strapped in to the harness and very safe, when I got to the part where the wall starts tilting back near the top, it was an exhilarating sensation, a little scary. I thanked the staff, and happy that I gave it my best, went back down to my stateroom to grab a shower before heading out. Around 10:00am, I made my way to deck two to disembark and start my day. I did not have a rigid plan of where I was going to go, but had a couple places in mind that I wanted to visit. In hindsight, I should have planned things out just a little better, as I did a lot of back-tracking to areas I'd already been. But, one of the benefits of solo traveling is that you know what pace is doable for yourself. What might have been too much walking in circles for some of my friends/family, was fine with me. A basic map of Key West had been provided with our Cruise Compasses the night before, so after taking a few minutes to orient myself, I started off on my journey for the day! The Empress in Mallory Square

ashonthesea reacted to a post in a topic: A Cruise of Firsts! - Empress of the Seas Recap - 12/30/19 to 01/03/20

ashonthesea reacted to a post in a topic: A Cruise of Firsts! - Empress of the Seas Recap - 12/30/19 to 01/03/20

ashonthesea reacted to a post in a topic: A Cruise of Firsts! - Empress of the Seas Recap - 12/30/19 to 01/03/20

ashonthesea reacted to a post in a topic: A Cruise of Firsts! - Empress of the Seas Recap - 12/30/19 to 01/03/20

Day One - Evening Activities & MDR Dinner I had the later, 8:30pm seating time for dinner in the main dining room, so while I waited, I decided to catch the night's movie being shown on the pool deck, Crazy Rich Asians. Loved the movie, though viewing angles were a little awkward. I appreciated that the movie had captioning as well. It definitely got colder up on the pool deck now that the sun had gone down, so I grabbed a towel at the towel station as a stand in for a blanket while I watched the movie. Once the movie finished, I popped back down to my cabin to do a quick change into some nicer clothes for my dinner in the MDR. I went with a blouse and a nicer pair of dark jeans. I had been worried about what exactly the dress code entailed, but there didn't really appear to be anything enforced. At my table, I was joined by another solo traveler, and a family of three. There were other seats available, but no one else came the two days I had dinner there. My tablemates were nice, but not very interested in talking. Dinner menu in the MDR for the first night. I ended up ordering the Baked French Onion Soup, the Roasted Chicken Breast, and the Warm Hazelnut Chocolate Cake. No complaints on any of the food. I was surprised to see how large the French Onion Soup was, so tasty! I skipped taking photos of this meal, I was feeling a little self-conscious around my tablemates. After dinner, I took a seat in the lower level of the Royal Theater, to the right side, to watch the Welcome Aboard Showtime, which started at 9:45pm. There was an area reserved for Key guests at the back of the lower level, but it didn't seem particularly full. The show consisted of little bits of entertainment from the orchestra, featured dancers, and a comedy set. Our cruise director, Elvis, was so funny and friendly during his pieces, I almost wish he had his own comedy set! During the show, I felt myself swaying with the ship a little bit more than I liked, so I headed back to my stateroom once it was finished, took some motion sickness medication, and headed to bed.