 Posts

212

Joined

Last visited
Profile Information
Gender
Location
Interests

Cruising, Disney World, Sporting Clays
wstephensi's Achievements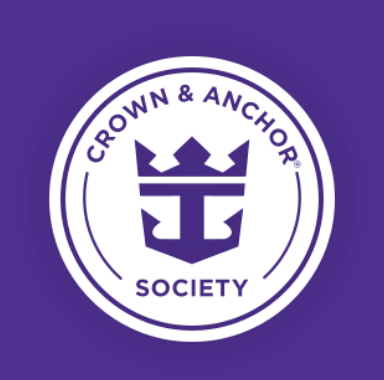 Diamond Plus (6/7)
181
Reputation
Lower deck porthole ocean view (decks 2 or 3). The view of the water rushing by made me sea sick. Had to keep the blinds closed. Every other type of room is okay.

New post COVID? Last rented a tux on HOS June 2019. I had to ask on the ship the first day. They sent a tailor up to the cabin for measurements that afternoon/evening and the tux arrived the next morning. Sorry to hear. I hope they bring it back. Thanks for the update.

Check in this morning for 24 Oct. sailing on AOS. Got a 1 pm check in.

You can rent a tux on the ship and shoes.

Enchantment of the Seas, 1999, 7 night Western Caribbean out of Miami.

Our ceremony was in the Viking Crown Lounge area. An assistant to the cruise director handle all the on board coordination and conducted the ceremony. We were her first wedding and she was excited to add us to her resume'. We took pictures at various locations on the ship, including the one above on the helo-pad as the ship was approaching Hubbard Glacier.

You can go through Royal and they will provide an officer and venue for the renewal ceremony. All this costs a pretty penny. We renewed on Radiance during an Alaskan cruise in 2017. Royal did a great job. A couple came right after us who had not used Royal but used their own official and our venue and decorations for a short ceremony. Lucky for them. You could do the same without going through Royal.

[email protected]

or 1-888-WED-RCCL. https://www.royalcaribbean.com/plan-a-cruise/cruise-weddings https://www.royalcaribbean.com/content/dam/royal/resources/pdf/royal-weddings-brochure.pdf

When can one expect the boarding times to open up for selection?

Stayed at the Embassy. Very nice.

Done. Thanks again. Other than long hold time it was easy.

How has RCCL dealt with redeemed Credit Card Reward Points following a COVID cancelation? Our Aug 2020 cruise was canceled last summer. I had redeemed 15,000 Reward Points for a $150 discount on our cruise. I received a FCC for the canceled cruise, but cannot see how the credit was dealt with. The points were not returned to my rewards account and I cannot tell if they are included in my FCC.

Radiance has several. 1044 JS connecting to 1046 standard balcony. 1044 is very large for a JS with large walk in closet, and large sitting area in front of balcony doors. Only JS on the ship that connects to a standard balcony. The two balconies are divided by a bulkhead that does not open up. 1054 has a very unique two bedroom layout with only the smallest sliver of a balcony. 7004 and 7504 family suites with large sitting area, king bed sleeping area, one bath, bunk bed nook, large forward facing angled window that my then young children could sit on the ledges underneath and look out over the bow. Harmony 6648 JS and 6650 standard balcony. One of only two or three connecting JS with standard room on the ship. Located starboard these connecting rooms are the last two room on the rear hump and balconies can be opened to make one large deep balcony. Conveniently located near elevators, stairs and the Boardwalk, only one deck above the Centrium.

As stated above you do get double points for all days of the cruise tour. There was no upgrade in room or travel for the land tour portion. If you have not been to Alaska before or to the areas of the land tour, I would recommend the RCL Land Tour. I felt that we got our money's worth on all portions of the land tour. When we go back to Alaska for another cruise, we will plan our own land tour with a trip above the Arctic Circle, more time in Denali and Anchorage and take the train all the way down from Fairbanks to Seward.