 Posts

40

Joined

Last visited
Recent Profile Visitors
The recent visitors block is disabled and is not being shown to other users.
Babsy47's Achievements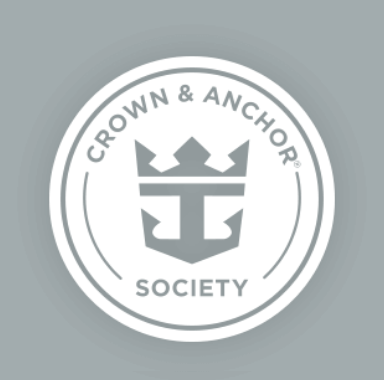 Platinum (3/7)
102
Reputation
Personally, I love Nassau — the diving is great! If I had to choose least favorite, I'd go with Costa Maya.

For our family, the value of CK is the venue itself. We are a family of introverts (who enjoy cruising). CK offers a quiet and more relaxing dining venue. Cruise food is cruise food, IMO. Some of it is good, some of it is not. I cook at home using local ingredients and no meat (other than fish), so I never get all that excited about any food on a ship. To me, CK is better than WJ both for the ability to find a seat, the quiet, and the absence of chaos. We tend to eat at CK for breakfast or lunch. Dinner, we tend to focus on specialty restaurants. Just for level-setting, in order of preference on restaurants for dinner (from most liked to least): 150 Central Park, Wonderland, Izumi (sushi), CK, Chops, Izumi (hibachi), Sabor, Hooked, Italian (whichever version). We have not been on the Wonder of the Seas, so I cannot comment on Mason Jar. Also, Playmakers would be at the bottom (along with Johnny Rockets)

We are now about 30 days out from our Greek Odyssey, and I figure it is not overly early to begin a blog. This is our third cruise since the pandemic, but it will be our first experience on a Quantum-class ship. We have experienced every other ship class in the RC fleet and are looking forward to the Odyssey! Ship itinerary: Rome (Civitavecchia) Sea Day Santorini (on your own to Oia RC excursion, hike back to Fira, dinner at Avocado on the way back) Mykonos (all day RC tour) Crete (independent food tour of Chania) Sea Day Rome We have a bit of a challenging travel schedule because we are doing a walk from the West Coast to East Coast of England after the cruise. When I booked flights long ago, given our England excursion after the cruise, I booked round trip to London (it was also far less expensive than Rome). The current flight situation was not part of my calculus, and I did not book flights from London to Italy at the time (big mistake). In any event, I have managed to find flights from London to Venice where we will stay a couple of days before the cruise and then back to London from Rome after. When I initially booked the flight to London, these local flights were very inexpensive. Not so much now . . . We are looking forward to Venice. I have been to Rome and Florence, but not Venice. Any suggestions would be appreciated! From Venice, we are training to Rome to arrive in Saturday evening before the cruise. Our entire cruise party is meeting at a hotel just next to Termini called NH Collection Roma Palazzo Cinquecento to stay the night before the cruise (hopefully, everyone will get there safely and COVID free). We are then taking the train from Termini to Civitavecchia in the morning with a boarding time of around noon. I am hoping that we can walk from the train station to the port without much problem (any insight would be appreciated!). After the cruise, we are training back to Rome to stay at the same hotel and then flying back to London to start our walk. I love trip planning, but this one has been a bear: hotels in Venice, Rome (twice), London (twice), and thirteen separate towns in Northern England; trains in Italy and England; inter-Europe flights, and schedules for five busy people! I think it is now done, but I expect to be disrupted by the unexpected. Who is going? It depends on the leg of the trip! For the cruise, I am staying in a GS with my teen son. Another son and DIL have a balcony cabin next door (I'm hoping that we can connect the two balconies?). My sister has an inside cabin across the hall that I am guessing will be used almost exclusively for sleeping. On the cruise, we have the UDP. I hope to reserve through the suite concierge as we get closer to the departure date. I also need to work during the cruise, so I really, really hope the WiFi cooperates! We have never been to Greece at all, so any suggestions/advice as to anything at any of the ports would be welcome!

One thought for those going to La Spezia is the Cinque Terre walk/towns. A short train takes you to the first of five towns on the sea and you can walk, boat, or train among them quite easily. It is an easy, affordable, and magnificent way to soend a port day.

1. Use the Concierge! I did not on my initial Suite cruises, and it was a mistake. When you get the email from the concierge about 4-6 days before the cruise, respond asking for whatever you want to reserve. On a recent trip, the concierge reserved specialty dining and private flowrider for us before we boarded saving some stress. Our ship did not require show reservations, but I speculate that the concierge can make those as well. On our recent trip, the concierge could not book the escape room ahead, but I tried! If you need Adventure Ocean reservations, you can see if the concierge can help you with that as well. I would email the concierge everything you want to reserve and (nicely) let the concierge let you know what they can and cannot do. 2. Use the suite lounge space and sun deck (particularly if you are not a crowd person). The suite lounge and the suite sundecks remain almost unused during the day. I enjoy the quiet and the drink accessibility. While your room balcony is great, sometimes it is nice to have a different place to enjoy peace and quiet. 3. Use the suite concierge instead of guest services. In my experience, the concierge in the suite lounge is seldom too busy to help, and there are no lines! (Tip the concierge if they help at the end of the cruise as I do not believe they do not get automatic tips) 4. Use CK when you can. It tends to be quiet and stress free for meals. I enjoy specialty restaurants for dinner, but CK for breakfast and/or lunch is great! 5. Most importantly . . . have fun and enjoy your vacation!!!!

We have done kayaks at La Bufadora on one trip and ATV zip line tour on another. The kayak trip was through RC and was fine. The ATVs were with ATV Ensenada, and we had a great time!

Getting off the ship was a bit of a headache. They started letting people off with hand-carried luggage at about 7:20 am. From 7:20 - 7:50 people who who carried off their luggage themselves (like us) could debark. I ran up to give a tip envelope to the Suite Concierge while everyone else got off. That five minute delay was a mistake! When I got to the line to check passports, I ended up waiting about 30 minutes. They only had four border agents for the entire ship! The rest of my family got off at about 7:30 am and had a much shorter wait. One tip -- use the porters! Even if you are carrying off your bags, detour to the porter line. You need to tip the porters, but they had two border agents to themselves and groups using porters did not wait to get out of the terminal at all. Our mistake. Next time, we will use the porters with our carryons. After getting to our car, getting out of the parking lot took awhile. We paid on our way out, rather than the way in. They had people at each machine helping with credit cards to get things moving faster, but it was still very slow. The woman at the ticket machine told me they were short an entire exit (several exit lanes) because of Fleet Week. She explained that usually there is not much of a delay, but that Fleet Week is causing havoc for the parking lot. One interesting note, when I got up in the morning, the Queen Elizabeth (Cunard) was arriving in LA. She passed between the Navigator and an enormous cargo ship and then made a sharp turn to dock. I watched the entire maneuver; it was quite a sight to behold! Most of the balcony cabins on the Queen Elizabeth had folks out watching their arrival into LA and waiving. It was a fun way to spend 30 minutes early in the morning before our final breakfast. Well, that is about the end of the short trip. I would be happy to answer an questions regarding Ensenada, logistics, etc. I'm looking forward to our next trip -- Greek islands from Rome in July on the Odyssey of the Seas!

Sunday was just as packed as Saturday, but entirely on the ship. We started with WJ breakfast, which appears to be the only option other than the main dining room. We then did exercise-type things to work-up an apetite for lunch at Hooked. We participated in the group exercise class on the Sports Court, which was relatively fun, did some games/trivia, and hit the slides again. We also visited the gym, which was good for weights (the treadmills were mostly in use). We liked Hooked for lunch much better than Jaime's. I think that among the seven of us, we had the entire lunch menu (other than desserts)! During the afternoon, we wandered the ship, played ping-pong and shuffle board. We had a few mean games of cards in our stateroom, and played some trivia. It was cold out, and the kids took on the flowrider. They braved the cold, and ended ended up having the flowrider mostly to themselves for almost two hours. My husband and I tried braving the cold and wind, but ended up surviving only a few minutes. Back inside, we went back to Hooked for dinner. We had a different dinner menu and different experience. My husband and I both had lobster with vegetables. Others enjoyed shrimp cocktails, oysters (they were good!), mussels, and the surf & turf. The meals were enjoyed by all. We experience high-quality service and good food at all of the restaurants; no complaints at all! We then headed to Showgirls. The script is fine; the singers and dancers were great! All four lead vocalists were among the best I have seen on a ship. One of my sons is a theater expert, and he remarked on the high quality of the performers. The vocalists seemed there to out-vocal one another; they were all very strong. The male dancers were fantastic as well. The female dancers primarily wore intricate costumes that hindered their dancing a bit. Great performances all around! We then headed back to pack. A very short trip, but a great weekend for all three generations of our family!

The ATVs left us dusty and quite dirty. After cleaning up, my husband and I headed to trivia and then to the waterslides. We had promised the kids that we would try both slides, so try we did. By the time we reached the slides, it was cold! We froze waiting (only about 5 minutes). The water was warm (in the pools, in the slides, in the flowriders, etc.), but once out of the water, we shivered excessively. In any event, we did both slides. From my perspective, the mat option is best and a shorter wait. We watched the kids on the flowrider for a bit, and then changed and headed to dinner at Izumi. We all love sushi, so Izumi tends to be our favorite restaurant on any of the RC ships. Dinner on the Navigator's Izumi did not disappoint! One great thing about the Navigator is that all of the speciality restaurants have fabulous ocean views. Izumi is on one of the top decks, and we sat next to the windows. We were on the wrong side of the ship for sunset, but still had great views out of the cold and wind (by evening, it was in the high 50s/low 60s -- cold for us California folks). We attended the headliner show (El Gacho). It was not the best show, but the house band was so good that it made the entire show fun. The RC talent on this cruise was just outstanding. The musicians and vocalists in all of the venues were several steps above what I generally expect from a cruise. We experienced a fabulous house band on the Symphony in March, but the house band on the Navigator was just plain awesome. After the headliner show, I headed to the skating show in Studio B. I got there a couple of minutes before the show started, and I had no problem finding a good seat. Without giving too much away, the beginning of the show does not involve skaters, but got gasps, oohs, and aahs from the crowd. The skaters did a great job (on a rocking ship), and I left with a smile on my face. Another thought -- we do not drink, but we enjoy the lounges, trivia, live music, etc. Since together my husband, son, and I have 12 drink vouchers a day (Diamond), it would sure be nice if the bars put together a nice mocktail menu like they do a cocktail menu . . . That wrapped up a very, very full Saturday!

We rode the ATVs for a couple of hours and then switched to a van and headed to the zipline park. For folks who enjoy things like ATVs or jetskis, a mountain ATV tour is a great choice in Ensenada. As I indicated, the views were just amazing and kept coming. You could really get an appreciation for how big Ensenada really is! And, like any big city, we sat in traffic going to the zipline park. Once we arrived, however, the park was quite a find. Called Las Canadas, the park offers camping for families, water slides, a kids water park, lakes, etc. It looked like a fun place to camp with a family. Our guide took us directly to the start of the canopy tour. The tour included five long ziplines and five adventure bridges. They ran a very efficient operation, and we did not wait at all. We have done several of these types of tours, and this was the best run operation we have experienced. They had two lines at each station and a person to clip in the zippers; they moved through people quickly and efficiently. Each bridge had a person at the beginning and end to make sure you were properly clipped in and safely across. The experience took about 90 minutes with no waiting (all active). We then purchased (non-alcohollic) pinapple drinks and headed back toward Ensenada. Once back in Ensenada (much less traffic on the return), our guide took us to a taco place for a late lunch. Given we had not eaten since breakfast and it was about 2:30 in the afternoon by that point, we relished the best tacos ever! I have no idea where we were or the name of the place, so I cannot provide details. It was clean and had a great outdoor seating area. We enjoyed talking with the other families enjoying a late lunch on the patio with us. We then returned to the ship and got back on at about 3:30 or so. On the walk back, we all marveled again at the enormous flag blowing in the wind. Pictures cannot provide the massive scale of this flag, so I will not even try. All and all, we took this cruise for the family experience. We did not expect much out of Ensenada as a port stop. We all ended up unexpectedly having a really fun day, and were excited, not tired, when we got back on the ship.

We got off the ship at about 9:20 am Saturday morning and headed to the "black bridge" to meet our tour guide at about 9:30. Emilio from ATVEnsenada was there waiting for us to embark on an ATV Mountain and Zipline tour. We all had a fantastic time on the tour! Emilo quickly wisked us off to their ship in downtown Ensenada where we obtained helmets and ATVs. We then set off through the city (a bit harrowing) up onto dirt tracks above Ensenada. The boys all commented that they had more fun on the ATVs than they had experience in quite a while! Tje views of Ensenada from up on top of the mountains were spectacular. The temperature was in the mid 60s. I can imagine the dust and dirt being not quite as much fun if it had been hot.

Early Saturday morning we docked in Ensenada with a view to the most enormous flag I have seen in my entire life (of Mexico of course). My husband commented, "well, it is impossible to miss that we arrived in Mexico!" One oddity about this ship/cruise is the absence of Cruise Compasses. We were on the Symphony in March and had a Cruise Compass in our room every day. They were not in existence on this cruise. Thus, all passengers needed to use the RC app to know what was going on. While fine for many, we cruised with friends who had never cruised before and who are more comfortable with Spanish than English. The absence of a Cruise Compass (in any language) was a huge problem for them -- in fact, I would say the absence of a Compass reduced their enjoyment of the cruise quite significantly as they could never quite figure out what was going on, and we disembarked just as they started to figure things out. Cruise Compasses in various languages (particularly Spanish) need to return! Also, when sailing out of Florida, announcements are made in both English and Spanish. On this ship, announcements came only in English . . . another oddity. We reserved the flowrider at 7:30 am, which was so much fun. Five took turns learning/improving their stand-up surfing skills! By the end,three of the five achieved their "advanced" rating, enabling them to return during the advanced time slots without needing to "try out" again. The weather started the morning relatively nicely (high 60s). It probably reached a high of about 70 around 11:00, but then turned colder. Thus, morning was the best time to be out in the pools/flowrider. We had an off-ship excursion booked for 9:30 am, and made it to breakfast at Windjammer by about 9:00. I had gone earlier with GD, and so Ihad a "second breakfast" with the crew after dropping GD in the nursery. WJ provided an excellent breakfast. It could just be my perception, but I believe the Navigator has more seating and more food stations than Symphony. Even if I am wrong, I far preferred the breakfast on the Navigator -- it was the best WJ selection and quality I have had on any RC ship, and my entire family thought the same. In addition, we never had any problem finding a table large enough for all 8 of us, which we can never achieve on one of the Oasis class ships. I had the same impression of the theater venues. We did not need show reservations, and while the theaters had a good crowd, we never had a problem finding seats even when arriving just a few minutes before the show start time. The nursery allowed six hours of reserved time, but it did not seem that a reservation was actually needed. We never saw more than three little ones at a time in the nursery with two adults.

mThrough the Concierge, we had reserved lunch at Jamie's for the first day. It was good . . . not spectacular, but good. We had a whole assortment given that we had seven. Our granddaughter simply loved the two guitar players at the entrance to the Windjammer complex (where Jaime's is located) singing "wash your hand" songs. Whenever we came in, they would change to a version of "Baby Shark" which got her laughing hysterically every single time. Just thinking about it makes me laugh. After lunch, I took my GD to the little splash pad. The area for babies in diapers is pretty small. It turns out, however, that kids in diapers are similarly small, and all of the little ones seemed to have a terrific time. My GD had a great time! The others took advantage of the slides and flowrider before we all converged at trivia (we did not win) before going to dinner at Chops. Chops served a great dinner with terrific service. We enjoyed one of the best Chops dinners of any ship. Since I started my day working at about 5:30 am, by the time dinner finished, I needed sleep. The others, however, enjoyed some of the night time activities (or at least they let me know they had a great time).

Backing up a bit . . . about five days before we left, we received an email from the Concierge. We had one Suite and two balcony rooms and the UDP for all of the adults. I responded to the email by requesting dinner and lunch reservations, which were all made before we got on the ship! The Concierge could not make Escape Room reservations, and by the time I figured out the app on board, they were all gone. But, I have now figured out the app, so hopefully next time! This is, I hope, a picture of the line in the terminal for security, our room, and the view from our balcony (which looked out the back of the ship).