 Posts

92

Joined

Last visited
SFLcruiser's Achievements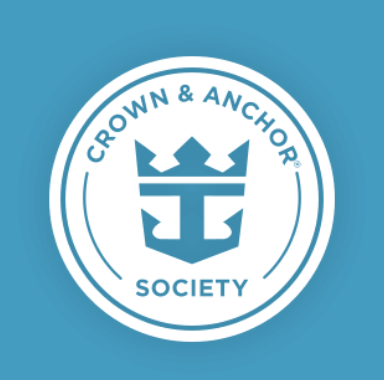 Diamond (5/7)
25
Reputation
Dare I ask , but has anyone cruised MSC line before? pros, cons, comparisons to RCL? Family member is trying to plan a "family" cruise and has suggested MSC for the price. It's the only line they cruise with

We were just on Allure in a balcony room with 3 and it was tight. Even if you all fit for sleeping arrangements, there's barely enough storage for your belongings

If kids, teenagers. Which one would be closest to Oasis class? Husband has only been on Oasis class (ever) and I know he wants to take his side of the family now and show them all of the same cool things. I guess we could still do Allure, Harmony is out of my budget, but we do like the itineraries for the smaller ships better

Looking at booking our next cruise and we've only been on Oasis class ships thus far, but looking at some of the shorter sailings out of Ft. Lauderdale. What are the main differences between Adventure, Freedom and Serenade? Would you have a preference of one over based on ship only?

nice! They were actually very quick to send the statement-less than 30 minutes from my e-request! So I think instead of crediting my account for the canceled reservation they actually charged it...hopefully this gets resolved quickly! ...and yes my arcade bill was almost $100! lol

so theyre looking to see if you brought fruit into the country?

It was fantastic and worth every penny!! So when we got off the ship we had to get on a ferry to Playa del Carmen. If you get the least bit sea sick, take something before you get on!! So many people (including my hubby) lost or almost tossed their cookies on the way over! The staff even has little green barf bags in their pockets and were handing them out like candy lol Then you meet up with your group and take a 15 min walk to where the buses are lined up and another 15 min ride to the park. We got off the boat at 8:30am and didn't walk into the park until 10:30am, but we got to stay until 4pm (ship time) and back on a ferry by 5pm, at the port by 5:45 and back on board by 6:15, just in time for 6:30 sail away So the tour guides were great and they have a recommended order that you do the activities, but you are free to go on your own as long as you are back on the bus on time. Definitely go with them to the ziplines first because you get to cut most of the line. There are 2 sets of lines and they will take you to both if you want. 1 set was enough for us and took a good hour to get through. The towers are VERY tall so there's a lot of walking uphill and my lazy 14 year old couldn't cut it anymore lol so she didn't want to do the second line, but there was time. So we wandered from the group and went to the amphibious cars which was a blast! My husband thought he was a race car driver lol. Other than wearing your helmet and seat belt there are no restrictions. You drive through water, bridges and caves! We did 2 tracks which took about 20-25min each. Then we went to go eat and when I say that was the best food we had all trip I mean it!! Huge selection, fresh, tasty! Plus they have another bar set for just fresh juices and smoothies. By the time we finished eating, we saw the rest of our group walk in. We then went to do the cave swimming-do the long track which takes about 30 minutes to swim through-its worth it! We skipped the rafting because we I've heard from others including our tour guides that its very physically difficult to do and if the person in front of you doesn't know what they are doing, you're stuck and can't move around them. We had just enough time to lay out in some hammocks for a few minutes, get some smoothies and mozy on over to the lockers to clean up and change before having to be back with the group. I think if we had stayed with them, we would have gotten in 2 ziplines, 1 car, and the short cave swim only. We had so much fun were already talking about bringing other family members back with us. Enjoy!

haha I actually like the triangle hash browns! The food on Mexican night in the WJ was actually much better than what we had at Sabor and I would classify the WJ's interpretation of Mexican as definitely Americanized. The food in concept sounded delicious at Sabor, but it just didn't deliver IMO. I felt the same about the food in the MDR too. Sounded good, but ended up being underwhelming. Now the food in Chops...delicious!!

We brought on a whole box of leftovers from Jamaica with no problem, but i had to throw away my rum punch cup before boarding... We also took smoothies off the boat in Cozumel with no problem and when we got in line for the ferry there was port security with a dog. Not sure what he was sniffing for (drugs, bombs, etc) but he sure sniffed out some lady's sandwich she stuffed in her bag!

Did you win the charge dispute? I have a feeling a lot of the bill are arcade charges, but they were also supposed to credit my account for some specialty dining cancellations and i want to make sure those went through

I forgot to get my cabin statement before leaving and just checked my credit card bill and yikes! Will RC send me an itemized bill if I request it?

Thanks! Anyone have any experience with cruise.com? They are local and that's who my dad used to book this one

Even better...as we were walking off the ship past the table of confiscated items-among all of the power strips and liquor, there was a toaster oven!!

On Oasis class ships I believe the ambiance is more "authentic" and that didn't bother me so much

I know Sabor is a site favorite which is why I'm so sad that I have to give it a negative review! ? We actually switched our Giovanni's reservation to Sabor because it looked like hubby would like more things on the menu. I don't know if they were just having an off night or if it's because we are used to more authentic Mexican flavors...but we sadly sent everything back and they comped us our meal. I will say the service was excellent as the manager came over when our waiter saw we didn't really eat anything and then offered to get us something else which we declined and then he comped both of our meals and my margarita. The food we had in actual Mexico and even in the WJ for Mexican night was so sooo much better. Hope others have a better experience!