Posts

393

Joined

Last visited

Days Won

16
Christie's Achievements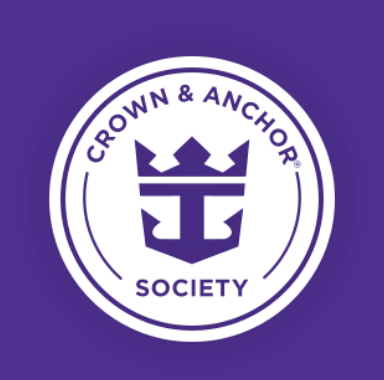 Diamond Plus (6/7)
246
Reputation
What happened next?? Don't leave me hanging! Highly considering doing this for our upcoming Liberty cruise and was looking to see how much of our cruise it would take up.

KimS reacted to a post in a topic: "Symphony No. 17: Celebration, Relaxation, Exploration, Reflection" – 07/27/19 – 08/03/19

Lovetocruise2002 reacted to a post in a topic: "Symphony No. 17: Celebration, Relaxation, Exploration, Reflection" – 07/27/19 – 08/03/19

Agreed. Flight is my absolute favorite!! I wish I could buy a sound track

I would think the only viable option would be a head strap. You'll be wearing a chest pad and your hands will obviously be occupied. Try it- they may ask you to take it off for safety reasons though.

This was 6 years ago, but the food was terrible and the lines were long.

We take a cab over to that place every time we visit Cozumel and stock up on chocolate.

I thought it included reserved seats for shows? Also when purchasing, it says specifically that you do not need to reserve the shows?

I use insuremytrip.com to compare different medical only trip insurance plans. It compares the different plans for you. I've found these plans to be very reasonable and offers me a peace of mind to not get some huge medical bill on board.

Do you have the morning or afternoon docking time in SJ?

Hi Steven, Like Matt said, we went to St Bart's in July on a St Maarten stop day. We weren't confident with the reliability of the ferries (and it's a good thing because they didn't have one coming back in the afternoon on the day we were there) so we pre booked flights on WinAir out of SXM. Port time was 8-5 (all aboard at 4:30) and our flights were at 9:30 and 2:20 respectively. 15 min flight time. First things first, you have to be ok with missing the ship and getting yourself to the next port. Start off your day knowing that. Everything went perfect for us until the flight back. The plane didn't show up until 3:20, but at St Bart's there's no screens or anything telling you what is going on. We were sweating. The taxi to and from SXM is about 20-25 min and will cost you $8-$10 per person depending on how the drivers are feeling. SXM has all of the typical airport stuff. St Bart's airport is very tiny and just someone checking your passport. Customs coming back into SXM has a decent line. If your docked time is 8-5, I would not do any flight later than 2:30. I'm a private pilot so I'm used to small planes. I've even flown hot air balloons and gliders. I still thought I was going to die. St Bart's airport is just beyond a decent hill and we basically nose dove in. You can see into and out of the cockpit from the seats. Depending on the time of year, there may be a separate ship time and local time. If this is the case, you probably can't make it. Google "time in St Maarten". If it's the same time as US eastern time, everything is good to go. If it's different, you run the risk of the captain sticking with ship time and the island being an hour ahead. This really complicates things because you're not quite sure until you're onboard (and can ask- by the way our genie told us one thing and then we had him call up on the bridge and they said another thing) Also, the shops in St Bart's are only open 10-1 and then they take a siesta until 4. All of that being said, would I do it again? Yup. It was a ton of fun. Bring your passport and be ok with flying to the next island to meet your ship

We were going to be doing this next week, but changed our plans. We booked with Hertz which is also at the terminal.

I think the babies are more resilient to this than we are for sure. My 2.5 year old will be going on her 5th cruise next week and has never shown signs of sea sickness.

Nobody knows expensive bingo until they go on a Disney cruise

Oh and the avocado margarita from Sabor is superb!!

Sounds delish. I'll have to try it in 2.5 weeks!