Posts

404

Joined

Last visited

Days Won

16
Christie's Achievements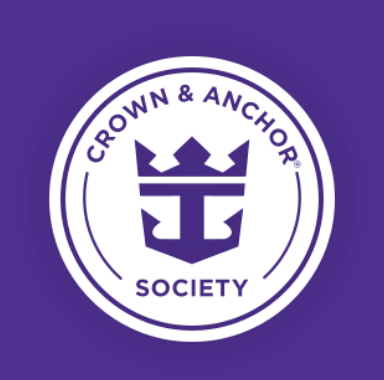 Diamond Plus (6/7)
259
Reputation
Went to Divers Direct in Orlando today. Walt was super nice and didn't take advantage of my "need the best gear" personality. Excited for our cruise in a few weeks

You all are the best. Thank you!

Yea, this is definitely a sold out situation. We sail on October 23. It was available, and then it wasn't. I was heartbroken I didn't purchase it earlier. Then it popped up one day (for $30 more pp) and I went ahead and booked it. Someone must have cancelled their cruise. I haven't seen it since. Keep checking back though, particularly right before the sailing when people might fall off due to COVID exposure/testing.

I know you mentioned it earlier in the thread- but wanting to verify before I go shopping this weekend. What should I purchase ahead of time? Just mask and fins? What about a regulator? Would a bag to carry the stuff in help too? (There's this tik tok about having ADD and hyperfixation and basically it's like "I have this new hobby, all I can think about is this new hobby, I've bought premium products for this hobby...." This is me to a tee lol).

I just think about the millions of dollars it costs to sail and think surely they aren't even breaking even with current capacities.

Hey there, Been reading about all of the awesome Royal Up rooms people have been receiving, but was wondering if anyone has ever successfully Royal Up'ed with connecting staterooms. How does that work?

I wonder if it would have been better to restart half the fleet and grow as demand did… much like Disney did with their hotels.

Thank you. This is very helpful

Hey there! Haha, I actually wouldn't mind doing an onboard clinic and recoup some travel costs. One one cruise, my mom got acupuncture and the lady was also a chiropractor. They snuck me down to the spa to swap adjustments with her The kids sure don't keep, do they? Poor thing is so excited to be back on a ship. She's most excited to be an explorer in adventure ocean. Yea, sorry I kinda disappeared for a while. Went through several hard years with Kenzie's autism diagnosis and intensive therapy and I finally feel like I'm getting my feet back underneath me. In all transparency, it was hard to read about peoples' amazing vacations while we were in the thick of it. Sorry to derail the thread. If I decide to do it, I'll post a review with a flipped itinerary (Coco Cay at the end) and Eastern Caribbean ports.

I understand your point, but I also feel like this would take up *several* weekends at home- I'm a doctor with a busy schedule and it sounds exhausting to try to "fit in" at home. I'm not a lounge by the pool type of person on vacation. I enjoy the evening stuff on the ships but am often finding myself "what to do" during the morning/early afternoon.

Hi there! This is something I've been eyeing up for many years. We are going on a cruise at the end of the month with 3 sea days, St Thomas, St Maarten, and Perfect Day at the end. We have no plans for St Thomas and St Maarten and my husband wouldn't mind working from the ship while the 7 year old is in adventure ocean (she can't get off in the other ports without an excursion anyway). But we do have the ultimate dining package. Think I should still do it? The early mornings don't bother me. We often cruise with extended family and I never wanted to tie up too much time... but I was just sitting here wondering what the heck I'm going to do all day and this crossed my mind.

What happened next?? Don't leave me hanging! Highly considering doing this for our upcoming Liberty cruise and was looking to see how much of our cruise it would take up.

Agreed. Flight is my absolute favorite!! I wish I could buy a sound track

I would think the only viable option would be a head strap. You'll be wearing a chest pad and your hands will obviously be occupied. Try it- they may ask you to take it off for safety reasons though.

This was 6 years ago, but the food was terrible and the lines were long.