 Posts

96

Joined

Last visited
Recent Profile Visitors
The recent visitors block is disabled and is not being shown to other users.
Crazycruiser50's Achievements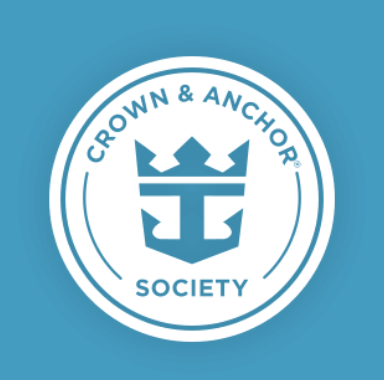 Diamond (5/7)
98
Reputation
I tried this a couple of weeks ago. They basically told me I had to cancel the kids reservation with cruise with confidence. Then I would receive a FCC for their deposit. I would then change our room and add the kids. We were in a Grande Suite connected to the kids in a balcony room. We were going to put all 4 of us in Star Loft Suite since there was a kids sail free sale. After pricing it all out it was a couple of hundred dollars more. My wife talked me out of it last minute as she prefers the ability to shut the connecting door for a little extra break from the kids sometimes haha. So, it can be done as long as you are willing to accept the Future cruise credit.

Lol your comment about no going back is spot on. We used to book junior suites and then one day got a Royal up to an Owner's Suite. HUGE mistake hahaha. Our next cruise is in a regular balcony room as our kids are connected next to us. We are going to try to make the best of it hahaha.

Thank you everyone for the replies! I am going to stick with the UDP as we have become snobs when it comes to quality of food and service we receive in the specialty restaurants. I will definitely try out CK for breakfast and maybe a few light lunches. Allure is 2 cruises from now, but again, I wasn't sure what to expect from CK. I always see everyone ranting and raving about it and was just curious if we would be making a mistake by booking the UDP and not end up needing it.

We will be in Allure in a few months in a Grande Suite. I've never been in a suite on an Oasis Class ship and therefore never had the opportunity to experience Coastal Kitchen. Since we are strictly specialty restaurant type cruisers, I am curious if Coastal Kitchen is the same quality as the specialty restaurants. Wondering if we even need the unlimited dining package on our cruise. If anyone can chime in who has experienced both I would really appreciate it. Have a great day!

Can anyone who has cruised recently chime in about AO? Our last cruise, Dec 2021, we were restricted in only choosing 3 slots for the kids for the week long cruise. Just curious if that has been lifted or is still in effect? (We worked some magic and got them in a few extra slots as the cruise progressed, but it's a headache) Cruising on Liberty this October and I'd rather not have to deal with that again. Thank you!

Just got off Adv of the Seas NYE cruise. Was very frustrated with their new rules for Adv Ocean. Kids of all ages are grouped together to try to play social distance games. Spots on the floor they must stand on. Give me a break! We were allowed 2 night sessions and 1 day or morning session. Also annoyed me. Even if some of the night sessions weren't full they wouldn't allow us to add our kids to it. Our next cruise isn't booked until October and I can assure you we won't be on it unless this all goes away. We love family time during the day and then date night time at night. It just wasn't the same. My kids who usually LOVE Adv Ocean also needed to be bribed to go there. They were miserable. Funny thing, 25 of them lined up on the kids slide at the pool with no masks on isn't an issue at all though… Just doesn't make any sense to me.

CVS antigen tests we got back in 2 hours. My 4 year old did a PCR at CVS on Sunday at 11am. The results were texted to me at midnight last night. So 37 hour turn around for that one. She warned me due to the high volume of testing this week it could take up to 3 days which had me very anxious.

Usually a good sign. Our GS showed expired, Owner's suite pending about 2 weeks prior. We got the good news email 3 days prior to sailing. Problem is I don't know how we will ever be able to sail in a regular balcony room again lol.

I agree the policy stinks, but nothing we can do about it at the moment. We have a 4 and 7 year old traveling with us in December and had to book 2 RCCL excursions we've done a dozen times just to get them off the ship. We chose 2 of the cheaper/shorter ones so my kids can at least have an opportunity after the excursion to buy the souvenirs they always look forward to getting in ports. $20 toys just became $500+ due to their policy lol. PS if you decide on leaving them in adventure ocean make sure you sign them up as soon as you get on board as they have very limited availability. Our Oct sailing only had 15 slots total for their age groups. Hopefully with the CSO set to expire mid Jan this policy will be cancelled in time for your Feb sailing.

Ya, Galveston seems to run a bit ahead of schedule. We got there at 11:50 for our 12-12:30 check in and they were already accepting 12:30-1pm check in slots. Might be because they only had 1200 passengers on the 10/25 sailing on Indy. Might have just been that day though… PS we were in a suite and there was no separate line or priority access like there used to be in the past. That being said, from walking in the door to on the ship was less than 10 mins.

It says Guest Ticket Booklet. I also noticed if you log in on the Rccl website, click on your sailing, and then below your set sail pass there is a spot to click on bag tags. You should be able to find your updated ones there. PS Congrats on the upgrade and in fact I owe you a thank you! One of your posts reminded me about Royal Up. We usually never do it because our kids are always booked in a connecting room to us. Finally my wife and I get a cruise alone thanks to my Mother in Law who offered to watch the kids.

https://www.royalcaribbean.com/booked/cruise-room-upgrade

There is about 10 posts about Royal Up and I wasn't sure which one to attach this to so I figured I would just make a new post for anyone interested. We are Emerald Status on a 4 night sailing on Indy of the Seas out of Galveston. (10/25). We booked a Junior suite and with this cruise it will make us Diamond. I never got the email for a Royal Up offer, but used the website that one of you posted and made 2 bids. One was for slightly over minimum on a Grand Suite and the other was $50 over the min for an Owner's Suite. 3 days ago I noticed our Grand suite offer expired, but Owners was still pending. It wouldn't let me cancel or modify it. I have been checking the amount of rooms available the past 3 weeks regularly. There were 17 Grand and 7 Owners still available. Lucky for us we were awarded one of the Owner's suites this morning. (4 days prior to sailing). They sent us a new check in booklet via email and I was able to print off our new bag tags and updated Set Sail pass. Also I noticed it had refreshed with the new room on the Royal App. We saved $1600 by getting lucky enough to win this Royal Up vs buying the room outright. When I tried to make a mock bid this afternoon it only shows 2 bedroom Grand suites and Junior suites left. Hope this info helps.

Ya, we will be cancelling it as well. We Never use room service. We always buy the UDP so the 25% discount is useless. We had purchased this for $20/day so it's cheaper just to buy a 2 device voom package in its place.