 Posts

88

Joined

Last visited
Recent Profile Visitors
The recent visitors block is disabled and is not being shown to other users.
Crazycruiser50's Achievements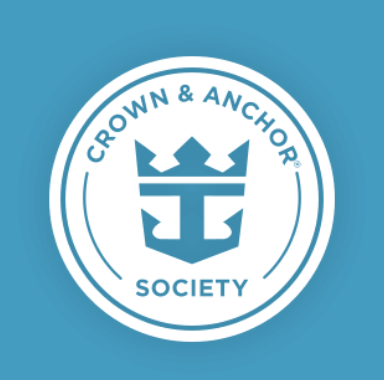 Diamond (5/7)
89
Reputation
fireclan reacted to a post in a topic: Apparently our 1 & 2 year old Kids cannot disembark with us at our port of calls..

Neesa reacted to a post in a topic: Apparently our 1 & 2 year old Kids cannot disembark with us at our port of calls..

Usually a good sign. Our GS showed expired, Owner's suite pending about 2 weeks prior. We got the good news email 3 days prior to sailing. Problem is I don't know how we will ever be able to sail in a regular balcony room again lol.

I agree the policy stinks, but nothing we can do about it at the moment. We have a 4 and 7 year old traveling with us in December and had to book 2 RCCL excursions we've done a dozen times just to get them off the ship. We chose 2 of the cheaper/shorter ones so my kids can at least have an opportunity after the excursion to buy the souvenirs they always look forward to getting in ports. $20 toys just became $500+ due to their policy lol. PS if you decide on leaving them in adventure ocean make sure you sign them up as soon as you get on board as they have very limited availability. Our Oct sailing only had 15 slots total for their age groups. Hopefully with the CSO set to expire mid Jan this policy will be cancelled in time for your Feb sailing.

Ya, Galveston seems to run a bit ahead of schedule. We got there at 11:50 for our 12-12:30 check in and they were already accepting 12:30-1pm check in slots. Might be because they only had 1200 passengers on the 10/25 sailing on Indy. Might have just been that day though… PS we were in a suite and there was no separate line or priority access like there used to be in the past. That being said, from walking in the door to on the ship was less than 10 mins.

It says Guest Ticket Booklet. I also noticed if you log in on the Rccl website, click on your sailing, and then below your set sail pass there is a spot to click on bag tags. You should be able to find your updated ones there. PS Congrats on the upgrade and in fact I owe you a thank you! One of your posts reminded me about Royal Up. We usually never do it because our kids are always booked in a connecting room to us. Finally my wife and I get a cruise alone thanks to my Mother in Law who offered to watch the kids.

https://www.royalcaribbean.com/booked/cruise-room-upgrade

There is about 10 posts about Royal Up and I wasn't sure which one to attach this to so I figured I would just make a new post for anyone interested. We are Emerald Status on a 4 night sailing on Indy of the Seas out of Galveston. (10/25). We booked a Junior suite and with this cruise it will make us Diamond. I never got the email for a Royal Up offer, but used the website that one of you posted and made 2 bids. One was for slightly over minimum on a Grand Suite and the other was $50 over the min for an Owner's Suite. 3 days ago I noticed our Grand suite offer expired, but Owners was still pending. It wouldn't let me cancel or modify it. I have been checking the amount of rooms available the past 3 weeks regularly. There were 17 Grand and 7 Owners still available. Lucky for us we were awarded one of the Owner's suites this morning. (4 days prior to sailing). They sent us a new check in booklet via email and I was able to print off our new bag tags and updated Set Sail pass. Also I noticed it had refreshed with the new room on the Royal App. We saved $1600 by getting lucky enough to win this Royal Up vs buying the room outright. When I tried to make a mock bid this afternoon it only shows 2 bedroom Grand suites and Junior suites left. Hope this info helps.

Ya, we will be cancelling it as well. We Never use room service. We always buy the UDP so the 25% discount is useless. We had purchased this for $20/day so it's cheaper just to buy a 2 device voom package in its place.

Thanks Matt! As a long time Galveston cruiser it's nice to see some new ships other than Liberty or Enchantment. We are looking forward to our Adventure OTS sailing in Dec as well. Thanks for the update on Izumi!

Hi all, this will be our first sailing on a ship that has Izumi. I'm a little confused between the hibachi and sushi part. Are they two separate restaurants in one? Or do you just order sushi at the hibachi table? My wife and I would much rather just eat sushi and skip the hibachi portion. We have the unlimited dining package. When I get on board can I book a reservation at just the sushi half? If anyone can fill me in I would really appreciate it. Edit- sailing on Indy if each ship is different

This is the first of heard of this. We are in a Junior suite on the 10/25 sailing. We have a 12:30 check in. You are saying they will let us board at 11:30? Where did you see this info?

This was Enchantment in March 2020, 1 sailing before everything was shut down. As you can see she had the exact same rust on her then. Especially when docked next to Symphony it made us realize how old she is. That being said, we have sailed on her 6 times and she will always have a special place in our hearts!

Thank so much! I'll keep my fingers crossed for one to show up available on sailing day. Paid almost double to book these individually. (Still worth it in my opinion)

Ok thanks, thought I was going crazy.

Our cruise is in 26 days. The one in Oct 2022 shows all the other restaurants I can book, but not the unlimited?