Posts

95

Joined

Last visited
Profile Information
Gender
Location
Interests

SCUBA, computers, shooting sports, cars, tinkering, building, cruising.
Recent Profile Visitors
The recent visitors block is disabled and is not being shown to other users.
MuttMutt's Achievements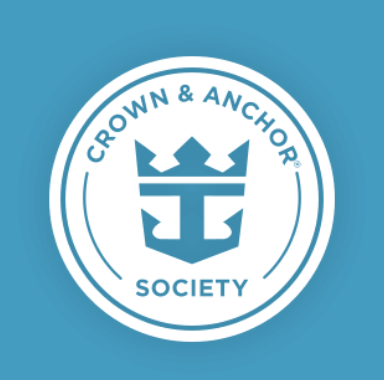 Diamond (5/7)
76
Reputation
I understand. I sometimes wear my contacts but am ok to drive or dive without corrective lenses. But yeah, getting on the ship and in the water is something I really miss right now. Did some local lake dives a couple months ago but closed on a house so trying to fix some issues before the middle of October so may not get much water time till then. Most of my lake dives end up being underwater clean up dives as well but I enjoy getting the trash out of the water and posting videos on YouTube.

I understand. Hopefully things go well for you. I did my certification a little over 2 years ago in OKC after my wife passed away and it was one of the best things I could have done.

Rhapsody of the Seas is a vision class and predates the PADI onboard shop. Pretty sure you still have to be on a Freedom, Oasis, Quantum, or Voyager class ship to have the PADI dive class available. You could do the classroom part at a local dive shop and then do the in water portion at a port but that may require more than one day to complete depending on the dive operation at the port. It would also likely need to be booked outside of the cruise lines available activities. https://www.royalcaribbeanblog.com/2017/01/23/royal-caribbean-becomes-only-cruise-line-offer-full-range-of-padi-scuba-diving-offerings

Which I also answered in the same post.

Correct, solarium is adult only. But age will not make a difference. Unvaxinated is unvaxinated, age does not excuse it. No covid vaccine is no entry even if the parents or other party members are.

Current size for ships in the Panama canal is 1201ft maximum length with a 168.14ft maximum width which is likely closer to the waterline. Draft is currently limited to 44ft of freshwater with a maximum height of 190ft above water unless there is a low water situation and then it's 205ft above water. https://en.wikipedia.org/wiki/Panamax#Ship_dimensions More than likely with the new locks in place the height will be the biggest issue. Freedom class seems to be about 209 feet above the water line for height but if that is saltwater measured it may squeeze through at low tide. The Oasis class is an absolute no go as it is over 230 feet. The voyager class sits around 206 feet tall so if that is measured in saltwater it will likely just squeeze under the bridge at certain times as well.

Multiple things for me. I will never pay full price for the drink package. And odds are good that I will never buy a drink package either. Tea is my main thing and it's free so no big deal there. I will never pay for a suite. And odds are good that I will always be in an inside room. A room is a place to cover the 5 S' sleep, shower, shave, sex, and s... you fill in the last one. I would rather walk around or people watch than sit in a room. I will never pay for a cabana on a private beach or island.

I guess I got kinda lucky. Didn't get the same room on a B2B but only move next door and it was booked a couple months apart. It sucks that you didn't get them both but if it's close is not the end of the world either. You can make a call or two and see if you can get some sort of concession on it but this happen and for me a room is where you sleep not where you spend the whole day.

From my understanding that had not changed. The cruise lines wanted that but the cdc wants regular people who will not be biased or controlled by the cruise line. I wouldn't be surprised if the cdc had a survey for passengers that week be waiting at the end with questions worded in such a way that any answer will show cruise lines can't do things safely. Still hoping not but the way things have been it wouldn't surprise me.

I am wondering how long they are going to keep Independence in Galveston. If I am correct to move to a different port would they not yet again have to do a test cruise since the ship will have a different port agreement. Sounds like till the current requirements are through they will probably not want to constantly have to do test cruises to move ships since they lose money on those which would put Independence in Galveston for the next 6 months to a year and Liberty elsewhere. Will be interesting to see though since I am booked B2B on Liberty starting Oct24th.

Technically everyone who is on the cruise will be able to log in to the cruise planner and pay for things they want to do. If something is going to be booked as a group it may even be best to book an excursion with one person paying in case there are limited spots. Otherwise someone may get left out. With that said a Travel agent would not be a bad idea with so many people and rooms. Especially if you want them all close together.

Once on the ship with my gear stowed I plan to do as little as possible and outside of my dive excursions I'm not going to do much planning either.

Hopping on starting the 24th of October and sailing B2B till the 7th of November if things work out.

I am on this one and actually carrying over from the previous cruise on Liberty on the 24th.