Posts

292

Joined

Last visited
Profile Information
Gender
Location
Interests

SCUBA, computers, shooting sports, cars, tinkering, building, cruising.
Recent Profile Visitors
The recent visitors block is disabled and is not being shown to other users.
MuttMutt's Achievements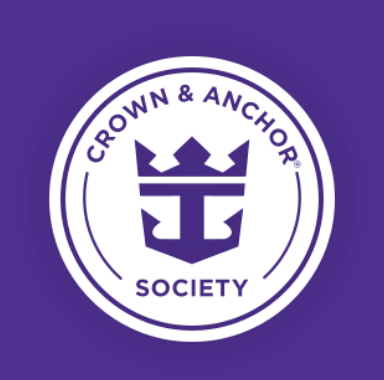 Diamond Plus (6/7)
279
Reputation
I take one of these with me almost everywhere. It will fit a full bottle of wine in it. We actually went off the ship and through the check in process while on a B2B with it full of wine. No one said a thing. It was a good day to say the least. I actually did a livestream after getting back on the ship that day.

So when you want to print something like the set sail pass information I tend to just select the part of the page that i need and then use print selection in the print settings. No other junk just the page with some info amd the Barcode. Another option is to tap print screen on your computer and then open up your favorite graphic or picture editor and then crop this down and resize however you need and then print the resulting image.

You could try making a new email address and see if it can be changed and will go to that one. Not sure about the systems in use but that usually solves the problem.

From my understanding you can get a waiver on the drink package but only by calling in to set it up. I mean say you have someone with an alcohol allergy or someone who is a recovering alcoholic in your cabin. It's hard to force both people to buy a drink package. This is supposed to be on a case by case basis and I'm not sure of the stipulations but a phone call doesn't cost much other than some time. Can't remember where I read about it and it's been a while but there should be a way to not force everyone to have something if one basically can't use it.

They are pretty similar selling the same tests. Some people have had issues here and there with each of them. I have been keeping a bit of information here for others interested in the expiration dates and any issues with shipping.

Yep, but it happens. Royal did the right thing and paid what was due. I am guessing they had something get missed the previous month and the port knew exactly how to guarantee payment. Had a thought though. I know it's possible to have someone go hijack just about anything. For the money involved I wonder if the company who has not been paid is trying to make plans to force the return of the ship to US waters. Could be something to watch for with the "private security" companies out there who send people over to war zones to act as armed escorts possibly going to board the ship while it's in international waters to help facilitating the execution of an arrest warrant. They don't look like they are going to try and stay very far from the US since they are still sitting there between the island where they dropped off and Miami. https://www.vesselfinder.com/?imo=9066667 Then again I wonder if there is a reward for bringing it in to port? Could be fun to try, LOL.

To be honest I would not be surprised if they over inflated the numbers. They will then file bankruptcy and the ships will be sold to another company that will adopt the same name and it will be business as usual. It's not uncommon to see things like that in any industry.

I believe even Royal had a cruise ship arrested once or twice. They were held in port till some fees were paid. https://en.wikipedia.org/wiki/Independence_of_the_Seas#Incidents It happens but this company is trying to avoid their ship being seized so they can avoid paying anything if they can.

So anyone who has an android phone with Google Maps can easily participate if they want to. I would guess that apple users could but you will have to have google maps installed and use it heavily. Anyway I pulled my data since I have had an android phone and do so from time to time to update my map. Most of the time I drive places but did take a trip on Amtrak from Pittsburgh to Philadelphia via Washington DC and flew from OKC to Charlotte to Jamaica and then back through Dallas - Fort Worth. Otherwise most everything over the water where there are dots is while on a ship as are visits to Honduras, Mexico, and Grand Cayman. Anyway what I used to create this can be found on Github https://github.com/luka1199/geo-heatmap with all the directions and such.

Saw my upcoming Adventure of the Seas sailings had oceanview and balcony for less than I paid for an inside room. Contacted my TA and they looked into making a switch. Those rooms had already sold out but I was able to get 62 back and 25 OBC for my inside room so pretty happy about that. Kinda funny that they refunded the difference instead of doing OBC with it but it all works out in the end.

I use the dark mode on the forums, I am talking about the main site.

MuttMutt reacted to a post in a topic: Mask Policy Update / Casino Smoking ban - received this email today (Jan. 20, 2022)

Never had an issue with the navica app and just first and last name when I went through Galveston on a B2B with my girlfriend. That was in October this year and then stayed on for November with the onboard test where they had messed up the DOB with my girlfriend and I. We were both negative and they said it wasn't an issue. They had tried to correct it when we were doing testing but it just wasn't exactly right. They didn't seem to bother with it because they did test us both on the ship but I would guess that the same mess up with an outside test would cause an issue.

Not sure if there is a thread like this but I have noticed something that would be helpful for people who stop by. Anyway I often read the front page articles even if it's to just skim through. I end up scrolling down sometimes through two or three and then have to scroll back to the top to open the boards link. Anyway I know a lot of sites implement a "back to the top" button and that would be awesome for the site's main page at the very least. I often browse sites by opening multiple tabs but have started slowing that down a bit because I get tired of doing endless "are you a bot" captcha's but regularly run with my browsers having at least 20 tabs open while I am doing stuff and when I go to the boards I often have 10 or 12 tabs open while I go through stuff. Anyway just figured it might be a nice little place to put a wishlist. I personally would enjoy if the main page had a "dark mode" option as well as the white text on a dark background is much easier on my eyes than a blaring white page with dark text. It has been great for the boards to be that way for the most part unless someone changes their stuff to be a white background but those are few and generally far between. I am sure a few others will chime in with idea's and a large portion of them will be unfeasible but still doesn't hurt to throw out a few simple things and see what sticks.

I could be wrong but had the internet package and honestly the previous time I was on the ship without I couldn't access squat.

We booked through nextcruise while on Liberty of the Seas for a 10 night cruise on Vision of the Seas. We got an oceanview for cheap and the next day the price dropped online so we got another 50 bucks back. I would suggest having a device in hand with a mock booking. That is exactly what I did and had zero issues. It does require you to have internet access but it eliminates a lot of stuff as well because I was able to look at the deck maps and pick a room without issue. The other option is to but down an open ended deposit you can use later. You don't actually have to pick a cruise while there. And my booking was transferred directly to the travel agency I regularly use.