Posts

162

Joined

Last visited
S0nny's Achievements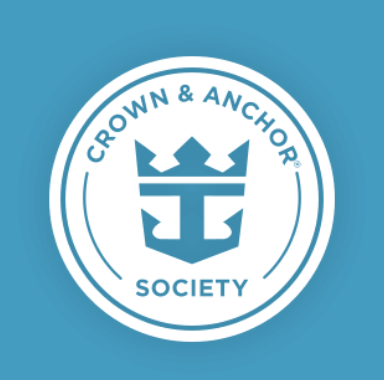 Diamond (5/7)
300
Reputation
you mean that BOBO 30% off discount WASN'T unique to me?!

It's probably like everything else nowadays... at the mercy of some almighty algorithm... "SO SAY WE ALL"

Chair hogs are like roaches... they will outlast us all

Which means we will get a FULL 360 HD camera shot, complete with live blog, and room rating shortly! @twangsterHolmes is on the case!! @GKMCruising Can't wait to see what the layout looks like! That's my TA!! I told y'all she was good

@GKMCruising ... did you post the room number...? Either way... sign me up for any room without an arrow!

@CJS2766 To answer that question definitively, you might have better success copying and pasting the perks listed for The Key straight from your cruise planner. I wouldn't be surprised if RCCL is trying to find the right combination of perks to ensure The Key brings value to their guests. Maybe they are offering different perks for different sailings? As you can see from the picture (and link), our last cruise was just like @IRMO12HD said; $7.95 delivery charge for anything not on the "continental breakfast" menu. If you order anything else off the menu, there is a $7.95 flat rate charge whether you order a single PB&J or everything. (so get that second order of fries when your significant other says they "just want one off your plate"). To your question about the ironing/pressing, that most likely would be a separate charge. Ironing/pressing is often included for Junior Suite and above, and I haven't yet seen that as a perk of The Key. 24/7 Room Service | Cruise Ship Food | Royal Caribbean Cruises

Yes! @ChristieSuper excited for yall! Just for anyone lurking the thread with the same question, RCI provides everything to rent EXCEPT the mask and snorkel included with the price of the class. You can buy a mask and snorkel onboard, but I would strongly encourage anyone planning on doing this to hit up a dive shop on land. Price and variation are SUPER important when finding a mask that works for your face and budget. On the ship, they only had 2 different sets to really choose from. Keeping a seal on a mask can be challenging for beginners, and without tons of options, you may have a difficult time sealing/clearing the mask.

I prefer having decorations! It makes it easier when stumbling back to the room

We do escape rooms all the time, and the ones on RC are some of the BEST in the industry for a comparative price. HIGHLY recommend!

I always bring a small USB fan and have never had any issues

yuuuuup ... A VPN might work if you don't want to bring a laptop. We didn't have any trouble using our VPN on our phone for our last cruise

@Christie Glad you found this review helpful! We did the UDP and UBP. In hindsight, we probably would have skipped out on both because we booked a JS; we had the option for CK for dinner. But I stand by my original recommendation. Book the PADI! And if you already purchased the UDP, I think you will still get plenty of use out of it based off your input. I can't wait to hear how amazing it was! Happy Sailing!

Y'all... nothing makes me more excited than paying that deposit and seeing your cruise show up in the Cruise Planner. Huge shoutout to @Sharla from MEI for booking us so easily You ROCK! This will be our first time on a Freedom Class ship and we are stoked This was originally booked for April of 2020 out of San Juan. Of course when the cruise was canceled we couldn't decide if it was better to Lift and Shift or get the 125% FCC. We chose FCC, but opted for the refund for the drink/dining package. Now seeing the prices go up by almost 500 smackers for the cruise and then almost DOUBLE for the UBP/UDP... we probably should have opted to lift and shift and FCC for the OBC. Oh well... you live and learn Just happy to see that little ticker in my cruise planner! Doin this cruise to celebrate another birthday for our friend group... I apologize in advance those who will be on the ship with us If you find me though, I will buy ya a drink to make up for the shenanigans!