 Posts

265

Joined

Last visited
Hagar's Achievements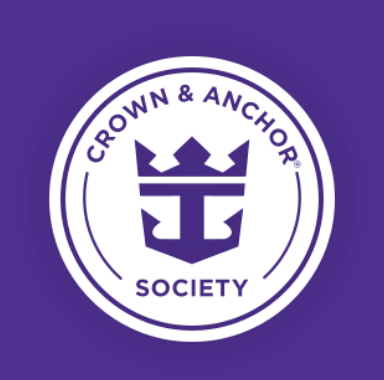 Diamond Plus (6/7)
317
Reputation
I have received a drop in air pricing that resulted in a credit card refund, pre-covid. One of my customers received the same thing at the end of 2021 for his family of four. Air2Sea did make sure this the fares qualified for the refund but that just amounted to checking to make sure the lower fare wasn't a special pricing issue, like a "flash sale" or a restricted rate (like only flying on Tuesday /Wednesday).

I didn't wear the robes when I was built like my earned nickname (Hagar the Horrible), but I can and do now that I have lost 80 pounds A minor stroke in 2020 and then DW of over 30 years wanting a divorce last year were both good motivation. Twenty pounds to go still............

I should have clarified that the lack of a charge for overweight luggage was on the Royal info sheet. I didn't double check what they based it on since I knew my bag was 45lbs.

On Wonder in March. I had last cabin on deck 10 port side, and it was "Wonder"-ful!

We had a "CL" on Symphony in October of '21 so fully intended to respond to this post. Brought a smile to my face when I recalled that DW actually slept upstairs with me since I no longer need my "CPAP." I hadn't actually seen the couch in action but after 32 years together I was hit with the "D" word the following month! Oversharing ? Just thought it was interesting what a post can shake loose, especially from a warped mind (my horns help hold my halo up though ;>)

An extra feature advertised with this service is that you don't get charged for an overweight bag. Loved it in June and July on Ovation even though weight wasn't an issue for me for these 7-night runs

"America's Got Talent" alum

Just got a price drop on this run so

I left the Explorer at the end of April and Mario had joined us for the start of 6 months there (if my mind was functioning correctly ;>) Hagar the Horrible, and the #2 cruiser onboard since "SM" was there (my points were not even worth mentioning compared to Mario's!)

When I used to use them, I had email confirmation of request fulfillment within 3 days. Even though this is post Covid and things are not running as we hoped, I agree with calling.

Amen, I am an old phart and repeatedly question my sanity regarding this aspect of my travel "adventures"

There are still nuts like me "out there" that redeye in the day of the cruise. Only do that 3 of my next 5 runs but the other 2 I fly in the morning of the cruise

I used the cruise lines round trip transfer in January and found it to be very efficient.

Fave-Abbacadabra (tribute band) when they did the inaugural shows for Oasis (and Allure the following year?). Least-another vote for Cats

Hagar reacted to a post in a topic: What Is The Funniest Thing You've Witnessed While In The Terminal Or On The Ship?