 Posts

203

Joined

Last visited
Recent Profile Visitors
The recent visitors block is disabled and is not being shown to other users.
Hagar's Achievements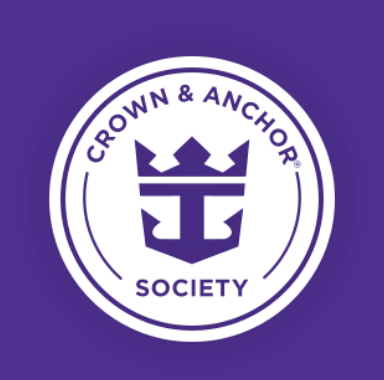 Diamond Plus (6/7)
260
Reputation
We just used the at home "E-Med" and was pleasantly surprised with the ease and rapid results. Not an endorsement since it isn't free, just adding my 2 pennies into the pot, Hagar the "not so" Horrible

Friends just had their bid accepted on Tuesday for our Saturday run on Symphony (balcony to "GS")

Old normal would have been to go on 6 cruises in 2022. When I saw my current count holding at "only 11," I felt surprised that I hadn't doubled my norm

Guess the creek on my Grandpa's farm wasn't the only place to catch "catfish!"

If the booking you want to transfer meets the time constraint, and it isn't paid in full, your current t/a would have to release their interest in the booking before another one could "accept" it. It might have been rooted in good intentions when this obstacle was created but in practical application nowadays, it

It really is a shame that they printed up the formula for us well in advance.... ..but didn't teach the "bad robot"

Good job, and good reviews on them from what I have seen. Our Allure run in a "GT" was cancelled last February so never used one with the Jacuzzi, but I do enjoy the "GT" category. Did Harmony t/a (the famous three sisters photo op) in one and it was a sweet suite!

Since I just sold one of these on deck 12 (specifically since that is the deck with the Jacuzzi on the balcony), maybe you mean 12638 and 12648 which are supposed to be identical? Still only sell to existing customers so glad to chime in if I can help, Hagar (the Horrible ;>)

Second the motion that grats do not increase at the JS level (I call it the training wheel suite level ;>)

I have bid to upgrade my "CLS" to an "A2" but y'all are making wonder if I am wasting my $

I don't see that it would need to be cancelled, just adjusted. I just had a customer find a $50 lower price for each ticket for his family of four. "Air2Sea" made sure the ticket price he found was not a promotional rate before they refunded his credit card the $200 to honor their "best price" guarantee.

My Canadian customers (friends now) are doing their own "shifting" just because of all the uncertainty. Not back into cruising for another year.

Even though they say 30-50% through the end of this year, initial reporting is trickling in that crew to passenger ratio feels like 1 to 1

Anything is possible. Royal did reduce/eliminate those pesky snails I love so much when there was a global shortage

Aft balconies were made for Alaska, great viewing with an added bonus of being a nice windbreak.