 Posts

186

Joined

Last visited
Recent Profile Visitors
The recent visitors block is disabled and is not being shown to other users.
Hagar's Achievements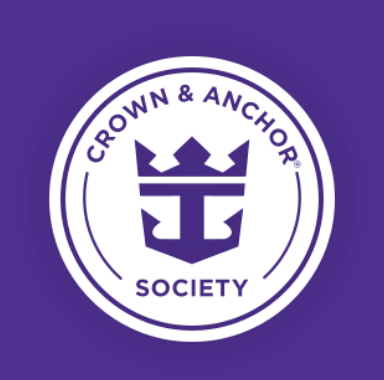 Diamond Plus (6/7)
240
Reputation
Soitenly! My NCCF (non-commissionable cruise fare) is reduced as well as the other fare adjustments. The most common error I have experienced is the taxes & fees line. On 2 occasions it was double (bots gone wild?) but a competent rep can correct this easily.

Soitenly should go okay. I do know the realm of possibilities can be frustrating. I have even testified in a criminal hearing that a spaceship "could possibly" land in the courtroom but that it "probably wouldn't."

Hairspray on "the new girl" Oasis

The things you don't get to are always a great "reason" to go back

I had several of them show up for customers last week. I don't believe Royal contacted them by email before I did but not saying that to boast. Just verifying that it really is inconsistent.

I always tried to minimize my input on the "other" main board so that I didn't get my wrist slapped for putting my travel agents perspective into the mix. But I have become more comfortable here since not only the administrators seem calmer, so do the posters. One more reason to be thankful for THIS board

I know Royal was well intentioned when they grew this "magic bean" beanstalk called recategorization codes BUT............the "Who's on first " routine often comes to mind

Welcome! This is the "fine print" from the benefits page; Single members must have 340 Cruise Points earned in order to receive the single cruise fare at 150%. This offer is based on availability with certain restrictions. Ocean Voyage Packages, Holiday sailings (Christmas and New Year) and the months of July and August are not included in this offer.

The OBC from "booking onboard" (Next Cruise desk) is supposed to remain valid. As an example, I have a booking that is on it's fourth ship/sail date yet still carries the appropriate amount of OBC (based on category and length of cruise). But an old joke is that if you want two different answers from Royal, call three different times (Carnival you only call twice for the same effect though ;>)

Oh phudge! Now I counted them and ten are in ink with 2 more in pencil. Royal's "lift & shift " made me do it

"A2S" is one thing I prefer to have my clients handle themselves. Full legal names, method of payment and dealing with last minute options/choices are all mixed into my rationale.

Throwing 2 pennies in the bucket; Since there are plenty of ships with ocean view balconies, I'd opt for the boardwalk balcony this time. The two main complaints can be noise ( I do think the sliders seal pretty well though) and distance from other venues. Has never been a problem for me and I have enjoyed the 3 or 4 times I have cruised in a boardwalk balcony.

If only all of the Royal Caribbean "glitches" were this minor I say that as a travel agent that feels like I am fighting windmills sometimes (like 45 minute hold time only to have the call dropped yesterday). BUT I'll be on the Symphony in October, with DW, enjoying Starbucks!