 Posts

2,857

Joined

Last visited

Days Won

38
FManke's Achievements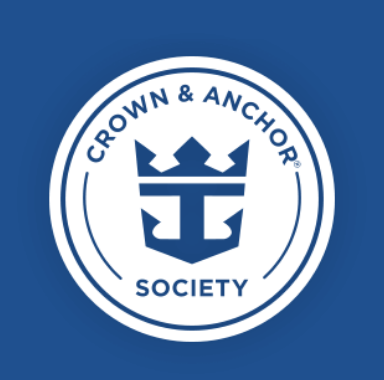 Pinnacle (7/7)
2.9k
Reputation
You know, I did that and cannot see any menus. I must be doing something wrong. Happy Cruising!

For those of you that have sailed out of Europe before, what are the main differences that you have seen in the MDR as far as food offerings go between US and European sailings? I'm excited to experience some different offerings on our Greek Isles cruise leaving Oct 9th. I'm hoping for some bangers and mash and possible some streaky bacon. Anything else I should be on the lookout for? What about the Windjammer? Happy Cruising!

The refreshment package would be the way to go then, you'd get everything you got before, sans the alcohol and the huge price tag. Happy Cruising!

You used to be able to order soda by the case delivered to your room via Royal gifts, but I don't see that as an option anymore. At least not on our cruise. Happy Cruising!

The mushroom risotto at Giovanni's Escargot in the MDR Any dessert on our balcony at night

The refreshment package is an unlimited drink package that includes everything except alcohol. Soft drinks, coffee drinks, bottled water, juices and mocktails. And if you can check a sale, usually around a holiday or especially Black Friday, you can usually get a pretty good deal. I bought mine for $19 a day. This price depends on specific ships and or sailings. Happy Cruising!

It's been a few years since we used a card and unless they have a Starbucks onboard it's just small, medium and large and I think it was 1, 2 and 3 accordingly. I'm sure someone with more knowledge will correct me if I'm wrong.

I always keep a paper copy of everything, just in case. Happy Cruising!

I like many others here have great success with MEI. They are a sponsor of this blog. That's why I started to use them, but that's not why I continue to use them. They have great service and have saved me quite a bit of money over the years. Everything is done online with us, so it doesn't matter that I'm in Illinois and our TA is in Washington state. Happy Cruising!

As @ChessE4stated it is usually one punch per shot, but like a lot of things on RCCL, this seems to differ from ship to ship and crew member to crew member as reported by many people here. Happy Cruising!

If you are taking the shuttle from the City Centre the pickup is outside of the Venezia Tronchetto, which is the people mover station on Isola Nuova. You should be able to find it on Google maps. That's where we boarding the shuttle. Happy Cruising!

I also like to be "proactive"

I'll be eager to hear what they say. We'll be on Brilliance on Oct 9th out of Venice (Ravenna). Happy Cruising!