 Posts

76

Joined

Last visited
MKSglitz's Achievements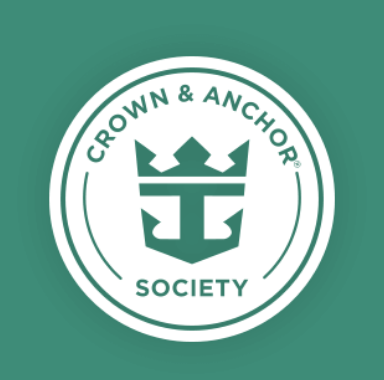 Emerald (4/7)
15
Reputation
Someone please correct me if I am wrong, but the Covid test that they are requiring now is no more then TWO days before boarding and NOT THREE. The Covid tests that I've found being offered in San Juan have a 24-72 hr turn around results including the ones at the airport. (Taking a slim chance that the results will come back in 24 hrs) From what I understand the Covid rapid tests that everyone has or are buying on line currently requires a proctor to validate the test and those tests have an expiration date the end of December. This is not helping me either as my cruise from San Juan is January 9,2021. So unless Emed, Optum, or the RCCL store has an upcoming shipment of rapid proctored tests with a later expiration date, or the protocols change (which I highly doubt) I'll be cancelling my long awhile cruise (booked 2020) and unfortunately losing my deposit

Some further info that I recently read regarding your stay in Puerto Rico. If you plan on a pre/post cruise in any motel/hotel/vrbo or any rental you must show proof of being vaccinated. I wish I could remember where I saw that but it just wasn't on a social media platform. It could have been on the guidelines to enter the country (????)We are staying at the Stellaris Marriott and I might have seen it there. Nevertheless, if anybody has concerns if you are unvaccinated, please search out this info before getting there and finding out you can't stay anywhere.

I too am waiting to hear. Our cruise isn't until early January but I can see that the pre-boarding Covid test could be problematic. I am assuming that there will be multiple cruise lines in port and I am assuming that all of them are following the same protocol to board. That being said, there will be a hundreds of people in San Juan at the same time. The rapid Covid tests are very scarce to purchase at this point and will be even worse, if any, by the end of the year. There are no rapid testing sites (CVS, Walgreens, Airport) with a fast enough turn around to meet the two day turn around necessary to board the ship. Any body else feeling anxious?

I was booked on a 5 day cruise to Bermuda on September 25 - 30 sailing out of Cape Liberty, NJ . I got an email from RCCL telling me that the cruise of the Freedom of the Seas was cancelled.

I am interested in booking a back-to-back cruise. Where do I begin looking for that type of cruise? Is there an easy way to find them? Looking to do the Caribbean.

Ever since the pandemic began and all cruises were cancelled across the board, I've been trying to speculate just how this is all going to work once cruises restart again. I haven't a clue. Thousands of people will be on any one ship at a time. How are we going to social distance? We know what the pool deck looks like on at-sea days. How will that work? I can't even begin to wrap my head around the logistics of making this a good experience Any one hear any rumors as to how this is all going to work? Are they going to limit the number of passengers on a ship when some of us book two years in advance?

Would go back to Secret Sands Beach in a heartbeat! RJAC description of Secret Sands was spot-on. One thing I could add is that when we were there we were the only people on the beach. Very quiet and serene. Kareem was the absolute best! Tips were greatly appreciated and well deserved. Please don't miss the opportunity to go.

Is that a walk-in closet that I see in the pictures?

If there happens to be a priest that is a passenger for that particular cruise, he might say Mass. In that case, I'd check the Cruise Compass the night before. In 16 yrs., that has happened only once for us, so I wouldn't count on it.

I looked at the prior posts regarding this excursion. I noticed that on some of the posted pictures they had lounge chairs and umbrellas on the beach. Is there an extra fee involved to use these? We are not young people and seating on a beach towel isn't possible.

Looking for feed back on this excursion. It is on the pricey side and I wonder if it is worth it.

Does anyone know if you can use "on board credit" to pay for a spa service? Also, when you look at the pricing it states "from*…." then they list a price. It makes it sound like that the price starts off one price and can go up from there. Another question to this topic, can the on board credit be used to also tip for the service?

I bought several "Packing Folders" on Amazon - one for my husband's suit and shirts and one for my evening wear on formal nights. Our clothes are virtually free of wrinkles even after being in a suitcase for 4+ days. I also "You Tubed" how to pack a men's suit so I think that helped as well!

Mljstr, can you please tell me where you got your travel protection plan? Was it the insurance that RCCL offers or another company?