 Posts

89

Joined

Last visited
MKSglitz's Achievements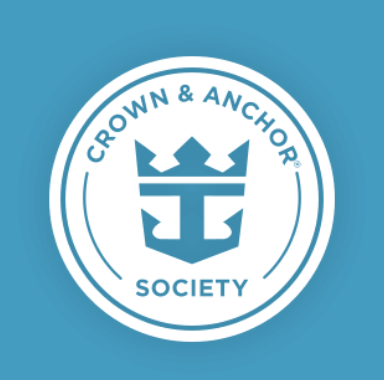 Diamond (5/7)
21
Reputation
WAAAYTOOO reacted to a post in a topic: Whats the latest with removing the vax mandate? Thank you for the response!!!

Sorry SpeedNoodles. As I said I am a confused senior citizen and am confused as to how all this works

This is a cruise from Florida to the eastern Caribbean. I'm confused about the 3 days before boarding. Does that include the day you are boarding as day 3 or Thursday, Friday, and Saturday and then board on that 4th day?

So it is now 3 DAYS before boarding that vaccinated people must produce a negative Covid-19 antigen or PCR test on cruises longer than 6 days. So if my cruise leaves on Sunday, I can take my test on a Thursday? Just want to make sure that I am crossing all my t's and dotting all my i's as I am a senior citizen and find this all confusing.

Look on Amazon, They have many cell phone/table holders. I bought one on Amazon that is a SAIJI Table Stand Holder (also for cell phones) that is height adjustable and has a 360 degree rotating mounting dock It did the job perfectly. It is now selling for $29.74

For many years I brought a very small swiss army multi-tool that had a nail file in it, a one inch knife, a pair of tiny scissors, tweezers and the TSA took it from me at an airport before I could even bring one on the ship! It was $28! Decided not to take one on a plane or a ship least I have it confiscated again.

Trying to prepare for a Binax Covid test. I created an account for myself in the Navica App. Can I add my spouse to the same account by adding his name to my profile or must he have a totally separate account? He has no cell phone. I see that I can access each of our tests results separately if I just add his name. We are only using my cell phone to connect to a proctor. Another question please, if we are only using my cell phone and my test is completed and I receive my results from the proctor, do we have to end that session and re-establish a connection to another proctor to have his test monitored? We are a 75 year old couple and this is very confusing for us.

Received the info for Caribbean cruises originating from Colombia and Panama in early 2024 but none from Puerto Rico. Does anyone know if they eliminated sailings from Puerto Rico in early 2024?

Well, I guess we will see what is going to happen this coming Sunday when the Explorer comes back to its home port. According to the government's current policy no one will be able to get off the ship unless they have a negative Covid test. As it is currently, every cruiser out of San Juan will need at least 3 test kits per person. You will need proof of one negative test to enter the country, a second to board the ship and then a third to get off the ship! With the current shortage of tests and the time frame needed to order more tests (especially if you have a cruise within the next week or two) I think we are screwed!

I do have them but I'm not very techy and am just nervous doing it that way. I will be using my Iphone so I bought a stand to prop my phone on and all but I'm just a bit uneasy. When your 75 yrs old that's what happens. I have watched the videos on how this all works so I guess I am as ready as I can be.

I will be arriving in San Juan on Thursday before our cruise on Sunday. Has anyone used a pharmacy in the Condado area of the city that has a Covid rapid antigen test that is accepted by RCCL? We are staying at the Stellaris Marriot on Ashford Ave. Not renting a car to drive all over Sah Juan to find one. I know that there is a CVS and Walgreens within a block of the hotel

Have a few questions regarding the cruises out of San Juan. I am assuming that every cruiseline in port is requiring the preboarding Covid test so their has to be a large population taking the Binax AG Covid test . With people having to fly in, many of them several days in advance, did you have a long wait to connect to the EMed proctor to monitor your test? Any suggestions as to what time is best to connect? Did you also have to prove your vaccination status to where ever you stated at precruise? One last question - Did you find that the ship had noticeably fewer cruisers? Any that you could share with me would be greatly appreciated. I am just trying to mentally prepare myself for the protocols. It seems like you have to jump through so many hoops

I had my first two vaccinations heat sealed in plastic since Staples Office Supply was doing this for free for people in MI. Since then I received my Pifzer Booster and was given another card listing that booster on the third line. When I asked if I'd have to carry both cards with me, the pharma technician told me to just write the info from my first card onto the second card . Now all three are on one CDC Vaccination Card

Someone please correct me if I am wrong, but the Covid test that they are requiring now is no more then TWO days before boarding and NOT THREE. The Covid tests that I've found being offered in San Juan have a 24-72 hr turn around results including the ones at the airport. (Taking a slim chance that the results will come back in 24 hrs) From what I understand the Covid rapid tests that everyone has or are buying on line currently requires a proctor to validate the test and those tests have an expiration date the end of December. This is not helping me either as my cruise from San Juan is January 9,2021. So unless Emed, Optum, or the RCCL store has an upcoming shipment of rapid proctored tests with a later expiration date, or the protocols change (which I highly doubt) I'll be cancelling my long awhile cruise (booked 2020) and unfortunately losing my deposit

Some further info that I recently read regarding your stay in Puerto Rico. If you plan on a pre/post cruise in any motel/hotel/vrbo or any rental you must show proof of being vaccinated. I wish I could remember where I saw that but it just wasn't on a social media platform. It could have been on the guidelines to enter the country (????)We are staying at the Stellaris Marriott and I might have seen it there. Nevertheless, if anybody has concerns if you are unvaccinated, please search out this info before getting there and finding out you can't stay anywhere.