 Posts

32

Joined

Last visited
Mike6453's Achievements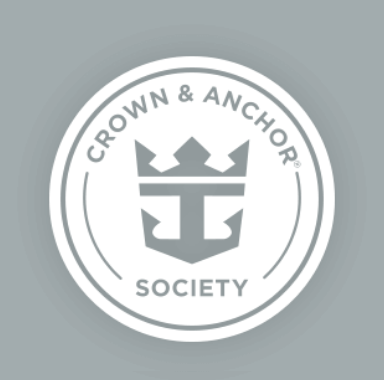 Platinum (3/7)
15
Reputation
I call that smart planning , we needed a certain week on the last cruise, but we did get double points on it though.

that is a smart move, from what i remember it takes about a week or two after the cruise for the days to hit.

Congratulations and I feel for you too, were booked for an Alaska cruise tour and are sitting at 79 points....well probably book a quick December cruise just to enjoy the status Lol....

Hi, were cruising Alaska in august and are debating photo packages, are the photo packages on ROS digital, its an older ship and i wanted to check before purchasing....

I wouldn't be too worried, if you can see your set sail pass in the app and it shows a "DX" that is usually the code for drink package. ive not seen that shown anywhere else in the app before.

Hi, Were also booked on an Alaska cruise on ROS for southbound in August. We received the royal up but opted not to do it. We felt that being on the "right side" of the ship was more important than getting a suite on the cheap, which would probably be on the other side of the ship unless someone cancels last minute. Since there isn't a coastal kitchen and its a small ship we felt having the balcony views were more important. As well you don't get double points for royal up. Just my humble thoughts. in terms of your room descriptions mine had the usual ones, I've never seen sunset balcony before.

So.... I'm booked on radiance departing 8/5 from Seward doing a southbound cruise. Currently I have a starboard side cabin and am looking to change it to the port side. I have the option of cabin 9092 which is a hump cabin with the right side balcony having a steel wall or I can take 1604 which is a rear facing balcony cabin which i have never done before. looking for some advice thanks

we have a cruise tout on a southbound in august, we were planning to fly in friday and stay in our own hotel and do some exploring as well.

it wasn't on anthem in December, were on oasis next week so hopefully

I just looked it up and you may be right. my apologies.

The app is great now, while its organization could be tweaked a bit it functions nicely. One thing to remember is that all your shows and anything that requires a reservation is done through the app. This only can be done when you board the ship. When you board immediately get the internet working on the app, the app also works better on the ships wifi than through the internet (you can still do everything on the app even if you didn't purchase an internet package. prices for internet, like everything else is more expensive on the ship than buying beforehand). Also research the itineraries for the ship prior to your cruises, while the entertainment can change its usually mostly the same and you can then better understand the scheduling and have an idea when to book your shows.

From my understanding you can only have one CC or Debit card on the reservation.

we have 1130 for oasis 2/13/22. and we set that the day check in opened.

I think that's fair, they are there to make your cruise more enjoyable and it doesn't seem like extravagant request.

were cruising with friends, and they have been before, they said the same thing. thanks.