 Ogalthorpe Haywood
Members
Posts

282

Joined

Last visited
Profile Information
Gender
Location
Interests

27-Apr-2019 Anthem Of The Seas
18-May-2018 Adventure Of The Seas
26-Mar-2017 Anthem Of The Seas
15-Mar-2015 Freedom Of The Seas
08-Jun-2009 Enchantment Of The Seas
06-Jul-2008 Carnival Splender
08-Nov-2005 Monarch Of The Seas
22-Jun-2003 Norwegian Spirit
19-Jul-1998 Enchantment Of The Seas
12-Aug-1996 Carnival Paradise
27-Jun-1993 Majesty Of The Seas
22-Aug-1992 Sovereign Of The Seas
3 Carnival 1Norwegian
Ogalthorpe Haywood's Achievements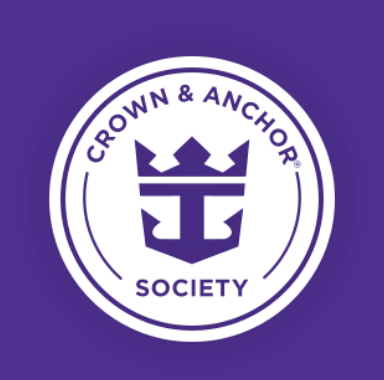 Diamond Plus (6/7)
179
Reputation
Does the voom also charge 18% gratuity?

Basically all I said was I wished the vaccine mandate stayed, which is probably not a popular opinion which I understand. However those in favor of the change are welcome to share their opinions with no repercussions. Please explain how I'm wrong.

It seems like your partial to one side when removing post, that much is obvious.

Why aren't all the post cheering the changes of Royal vaccine policy deleted? Because they're your friends? Mine was deleted because you disagree with my stance.

Why was my comment deleted? It's kinda pathetic to delete things you don't agree with.

How did you pay? Ahead of time or does it have an option once on board.

How do we get charged? And does everyone in the room get charged or just the people that want to text each other? Thanks!

This is a great trick, thanks for sharing. Has your room number ever changed once you've "knew" without actually being officially assigned?

You can't rely on the honesty of people! I'd feel much safer if they kept the vaccine mandatory for cruising since the constant close contact.

I booked the buy one get one %50 off then just saw %30 off and went to rebook however not realizing they raised the base price by $9 or $10 so it was more expensive. Really shady business imo, so pay attention to everything.

Ogalthorpe Haywood reacted to a post in a topic: Anyone else encountered bar drinks that are suspiciously weak tasting?

Yes thank you, another question. I'm traveling in a group of 15 arriving by bus, how strict are they if a part of the group is in a later time slot. Sorry I haven't cruised since before covid when nobody respected the times lol.

Does check in open at midnight on the date? And is it it important to get on as soon as it opens to get an early boarding time?

I would say the opposite, I'm not saying don't use a travel agent but they definitely aren't necessary. The times I've used them it was me contacting them to tell them I found a better price.