 cottoncandysunsets25
Members
Posts

21

Joined

Last visited
Recent Profile Visitors
The recent visitors block is disabled and is not being shown to other users.
cottoncandysunsets25's Achievements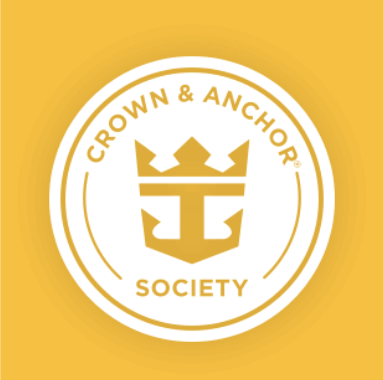 Gold (2/7)
4
Reputation
I think you're right, busy week but I'm gonna try calling again today and see if I have any luck.

Was this recently? They were saying something about the two spots wouldn't come available until anywhere from 2 hours to 24 hours..

So we booked Coco beach club for January at a much higher price.. it's on sale now but sold out. Previously instead of canceling online yourself, you could call and have royal reprice so you wouldn't lose your spot. I called to reprice and apparently they can no longer do this. Anyone else run into this?

Good to know, thanks for sharing!

Seriously?? I thought lobster was a permanent item.. would that leave the only option to get lobster in the MDR is to order from the premium selections?

Hi! We're sailing on a 6-day Odyssey cruise in a few days and have been checking the MDR menus to plan our dining ahead but even as we approach embarkation day there is no lobster night showing up on the menu. Is this a matter of the menus not being accurate/updated or is there no lobster night on our cruise?

Do people rush to take the first revenue sailing? Or is the general consensus to wait a few sailings while they work out the kinks?

Thanks Sharla! I think you're right. The subtotal isn't much off from when we priced without the KSF last week.

I had no idea of this until now because we usually are just booking for 2 but this time around we're trying to get my whole family on board for their first cruise!

Thanks Matt! I noticed the discount there but after calculating everything they still charge the $670 for cruise fare and taxes so I'm wondering how come it isn't completely free but I guess that's just how it is

Here's a breakdown for one of our rooms. I'm so confused. I do see the "discount" for kids sale free. But the entire breakdown is kind of weird especially because the fare for each guest is higher than usual and there's still a fee for kids.

Hello! Does anyone have any insight on the kids sail free promo? I'm trying to book a cruise with 3 kids and when I do the guest breakdown each kid has a price associated with them. About $500+ for the cruise fare itself and just under $150 for taxes and fees. I understand paying taxes and fees but why are we charged for kids fare at all?

We're sailing out of NJ with a stop in Orlando. I can't figure out what to do when we get there when all I know in Orlando is Disney World and Universal. I'd love to go to Disney World or at least Disney Springs if it's possible esp since it's the 50th anniversary but would this be a complete waste of time/money? I believe we're supposed to dock at 12p (not ideal) and have to return by 8pm. Has anyone done this? Welcoming all opinions, tips to make this work or any similar alternatives!

Sailing out of NJ on Anthem with a stop in Orlando. What do people usually do? We're young and enjoy thrills/adventure, beaches, shopping etc. It seems Port Canaveral is kind of far from Disney/Universal but I don't want to completely check it off the list before finding other options.

So much great insight!! Funny to hear the "sale" goes on for months/years haha, somehow it's the first I'm noticing! My husband also suggested there was no way the "sale" price wasn't the actual price because then the actual rate would just be ridiculous! I feel like we got a good deal on our 7-day oasis cruise in January but I will definitely continue to monitor the prices for any potential discount!