 Posts

95

Joined

Last visited
Recent Profile Visitors
The recent visitors block is disabled and is not being shown to other users.
wozswoman's Achievements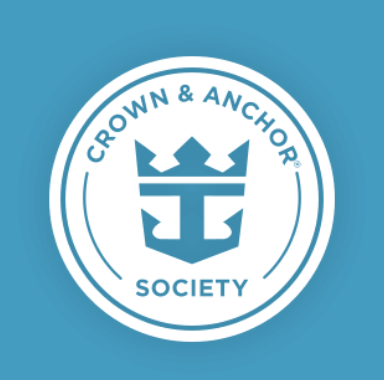 Diamond (5/7)
82
Reputation
@twangster Thanks, I know that information because I've had internet on the ship before. It is just that they give you a discount on internet that can only be used on the ship which is 98% of the time more expensive then ordering it ahead of time. Or, it breaks down to almost exactly the same price so really it isn't a discount. That is more of why I wondered, I was hoping it MIGHT be a better deal.

One of the perks of platinum level is 15% off internet. How do we get that, is it only by getting internet once on board or can we use that discount some how ahead of time?

Just was looking at this cruise and had planned on booking today. Yesterday a GTD interior was $269 PP, today $423 PP. Even though the webpage says prices good for three more days, a bit annoying. I even when into incognito mode on the browser and double checked. What was a good rate for every one?

Be prepared to drink! My mother and I did CT on Oasis in Sept and wow, the wine kept flowing and it's all DRY. My mother enjoyed my share of the wine as well as hers. LOL

Just in 2022, 20 days. If we go from Jan-Jan, 32.

The room service and the additional 25% off food is NOT on the Key any longer at least not on the two cruises I have booked. One in Feb and one in April.

What a joke. I noticed the Key price went to 19.99 for our Feb sailing but now it doesn't list 25% off dining purchases OR room service. The soda package is $3 per day less. The unlimited drink package is $7 higher per day then it was two weeks ago. UDP same price. Internet, same price. Same on my April sailing except the Key is $1 per day less also without the discount or room service. Its a good thing I normally don't get these items or I would really be disappointed.

I guess I will just bring my 12 cans of seltzer water on board with me as planned.

There was a thread that Puerto Plata is being rerouted because the port will not be ready for another six months. You may want to see if your sailing was one that was being discussed. I know my Feb 19 sailing should be on the list for not going but it is not.

My mother is not celiac but stays gluten free due to allergies. I cannot speak to what they put in the sauces but Mom did not have any trouble. I would suggest however if you have not sent in the form for allergies you do so. If you put in the special request form noting she is celiac then they will not cook her food with anything else. My mother just let them know she was gluten free and our server asked if she was celiac just to be safe. Our server in the MDR would tell Mom she could not have a particular dish once she told them she was gluten free. Every day she had shrimp cocktail appetizers because she loves them and everyday the server would have two ready for her.

There was a secondary parking location but unfortunately it is listed as closed due to COVID with no reopening date. They are correct the parking is right next to the port and when we were there in Sept it was $25 per day. You can see if any hotels in Newark area will allow parking and then Uber over. I joked that we should just park at the apartments next to the port and Uber over. We drove around and there isn't designated parking or passes for the ones we went through! LOL Unfortunately all of my family has left Bayonne so I no longer have free parking.

On Oasis in September we were able to do Chef's Table for $75 instead of $99 by waiting till we were on board.

My dad is a disabled vet and neither of the cruises my parents have booked offered any type of discount. Every agent I've spoke with at Royal said it is only special promotions and they don't happen all the time. I have found looking at vacationstogo.com will show which cruises offer a discount, now whether that is through vacations to go or the cruise line directly I can not be sure.

I did this on Oasis at the end of Sept, my mother and I shared a 3 meat meal. If you are gluten free its not a real friendly place with sides. I had the burnt ends not the best I've ever eaten but not the worst, same with the brisket. The ribs were tasty. I watched one woman walk out with the three meats all in ribs.. the plate looked enormous. I had the cornbread as my side and my mother the cole slaw, both better than average. An 18% tip is added to the ticket.

We were on Oasis at our MDR was at 5:30 also I definitely wouldn't say there was social distancing at the tables. There was maybe 3' between us and the tables to my right and I had to slide sideways between two chairs and two tables to get to mine.