 Posts

71

Joined

Last visited
Recent Profile Visitors
The recent visitors block is disabled and is not being shown to other users.
wozswoman's Achievements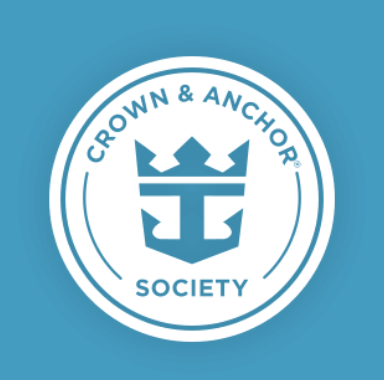 Diamond (5/7)
57
Reputation
Ooh.. didn't think about that. Im an independent contractor and do work virtually, wonder what my tax preparer would say...

Yep, I'm getting that as well.

ChrisK2793 reacted to a post in a topic: Just got Suite Upgraded to CL!!! First time ever winning a Bid!! Symphony 10/16

They cancelled that tour the week of 9/26 as well, my mother was suppose to go on it. We were on Oasis. The first reason given was because were were coming into port later and it would not allow for much time at Kennedy. Then one of the crew said that Kennedy would stay open for the cruise ships at times but there was just not enough guests to merit keeping it open so it was cancelled. They offered 20% off any other tour, which there were only two left.

Indian/Thai/Morroccan.. anything along those lines. They have such a large contingent of Indian crew I think it would only be fitting.

PPPJJ-GCVAB reacted to a post in a topic: Additional Tipping for stateroom attendant and Dining room staff

CrimsonCruiser reacted to a post in a topic: Additional Tipping for stateroom attendant and Dining room staff

WAAAYTOOO reacted to a post in a topic: Additional Tipping for stateroom attendant and Dining room staff

I gave our stateroom attendant $50 on our first full day. She brought us ice twice a day and saw too it that a pool lounger was brought to our balcony for my mother and I to use. I tipped the head waiter $40 midway through because for three nights he had the chefs make different types of Indian food for us to try, one night was a full meal. The two servers each received about $20 each when it was divided out. Maybe it was too much but we had a ball.

I don't understand the social distancing in cabins. On our sailing ending on the 3rd the cabins on both sides of us were booked as well as the next one over.

Very true, but considering it was a mini fridge size bottle I'm guessing that is why they did not care when we went through security.

The TA actually emailed me back and said our original price is still less. Thank you for checking for me.

I purchased two drinks on board the Oasis an amaretto sour that the taste was off, when I mixed it with lemonade it was much better. Price 12.95. Then I ordered a slightly spicy bloody mary at the Solarium pool, price $12.95. Tips not included in that price, add 18%. Bring your own two bottles of wine or in my case one bottle of wine and one coconut rum. Brought three cans of pepsi on board and made six drinks with the cans of pepsi and a bit of the coconut rum.

There are four of us in the room. So it divided out as passenger 1/2 $5341, passenger 3/4 $1141. IF we take out the discounts it is passenger 1-$5241, passenger 2- $2096, passenger 3/4 - $798 each. Then the taxes, tips, and insurance. Total price for the four of us $11089.82.

Thank you. January 14-26 2023.

So, how would you reprice a cruise when the stateroom you have booked is no longer available to compare to? We have the two bedroom grand suite booked on Enchantment in Jan 23 and there are no others available to create a mock booking. This is the only cruise that I booked with a TA, unfortunately I am going to have to stay on top of things by checking pricing. Even thought his woman has 32years in the business her follow through is atrocious.

Greetings all! Driving down from Ohio for this cruise then stay in FL for four days and hop I believe Adventure for a four day work cruise. See you on Allure!

Must be your sailing mine is $37.99 per day not $17.99 per day.