Posts

108

Joined

Last visited
Recent Profile Visitors
The recent visitors block is disabled and is not being shown to other users.
Jack805's Achievements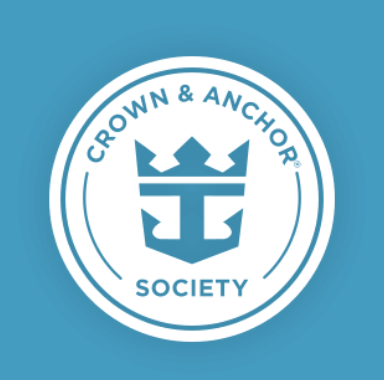 Diamond (5/7)
94
Reputation
Señor Pantalones reacted to a post in a topic: xSAILED Navigator of the Seas - Nov 11, 2022 - Nov 18, 2022 (7 Night Cabo, Vallarta & Mazatlan Cruise)

Señor Pantalones reacted to a post in a topic: xSAILED Navigator of the Seas - Nov 11, 2022 - Nov 18, 2022 (7 Night Cabo, Vallarta & Mazatlan Cruise)

Señor Pantalones reacted to a post in a topic: xSAILED Navigator of the Seas - Nov 11, 2022 - Nov 18, 2022 (7 Night Cabo, Vallarta & Mazatlan Cruise)

Señor Pantalones reacted to a post in a topic: xSAILED Navigator of the Seas - Nov 11, 2022 - Nov 18, 2022 (7 Night Cabo, Vallarta & Mazatlan Cruise)

@Tjones Below is how I experienced each port's disembarkation/embarkation process. I had excursions through Royal booked for each port, which can definitely affect how the process goes, but I'll try to give a good overview of how each port was experienced. Cabo: Because this is a tender port, it does make things a bit more of a process for getting off of the ship. Because I booked an excursion, we met in the Royal Theater and boarded a larger tender from below there. General tenders with other tickets for other passengers boarded from the midship/aft area and used the smaller tenders. There was another ship in port (Disney) with a morning arrival and afternoon departure, which competed with Royal for tenders in the afternoon since we had an afternoon arrival and evening departure. There also seemed to be a lot of general boating traffic in the port impeding flow of traffic for the tender docking, etc at shore. I think there were other behind the scenes issues in play too since on the pier there appeared to be some heavy discussions between Royal officers and the port personnel. For the return to the ship, it seemed like a lot of tours returned at the same time making long lines for the tenders back and dragging out the process. Mazatlán: Where the ship docks is part of a commercial zone, so you board trams back and forth from the cruise terminal. They go every 5 min or less (and is only about a 1 min trip) so this didn't give too much issue. If you're wanting to head to the downtown/central area there is a blue line to follow along the ground that leads you there from the terminal if you want to walk, or the official taxis have flat rates to go to various parts of town. Puerto Vallarta: This port was designed to be a cruise port, and we were there with two other ships (Celebrity and NCL). We docked at the dock furthest from the terminal, but there were shuttles available or a 10 min walk if going there for taxis, etc. But if just walking around town, there are closer gates to where the ship is docked that you can enter/exit from as a pedestrian. In terms of ease of process, I'd rank the ports in this order: Puerto Vallarta, Mazatlán, Cabo San Lucas. Security screening is done as you board the ship for all ports, though some entrances to the port in Puerto Vallarta have additional screening and some do not so you may have double screening here. For Mazatlán and Puerto Vallarta, after my excursions I dropped off some of my stuff and went back into town and had no issues or delays in the process. Without shore excursions booked through Royal there shouldn't be any issues with Mazatlán or Puerto Vallarta for getting off the ship, most of my delays at these ports were because of the tour group. Cabo will depend a lot on how busy the port is in general as well as if another cruise line is in port for rendering process, as general boating traffic in port adds traffic which can delay things too.

WAYNO reacted to a post in a topic: xSAILED Navigator of the Seas - Nov 11, 2022 - Nov 18, 2022 (7 Night Cabo, Vallarta & Mazatlan Cruise)

Hope everyone had a fun time this last week. We couldn't have asked for more beautiful weather and seas (even though there were some obvious logistics issues at ports). Have safe travels back to wherever home is, and hope to see you on board on another sailing again soon.

I heard at breakfast this morning before going the disembark/re-embark process for the B2B that occupancy is in the high 3K to almost 4K passengers! Should be a busy cruise, but didn't get any request to rebook - maybe because I'm on a B2B. Though I might have been tempted to take their offer since I'm more local.

I haven't done Hooked specifically yet (but will for my next cruise where I purchased the dining package), but have found that almost every restaurant will work to get you finished in time for the show if you let them know when seated.

Another update since I just saw this listed: I'm on Navigator for a week long cruise and noticed a Cruise Director's Language Class listed. I've got another activity scheduled for that time so won't be able to provide updates on content, but the description suggests basics for a few languages aimed at conversation with staff on board. So on board language activities may be up to the individual cruise director.

If only they gave that as a choice in the departure section… and I just checked because I'm on board my first of a B2B and it's just for true departure timing requests. But like all, I don't want to see departure in the app, it's sad enough to leave the ship as it is!

I'm sure it's what will make the most money first (just as @twangster says), then beyond that who knows. But with most pricing I've seen if you're doing anything in the upper part of the range you probably should have just booked the higher category to begin with since the price would be similar (but without the benefits of booking that category originally, if any, when done through RoyalUp).

Mine was sent within minutes (to within the hour, I didn't check until a bit later). Maybe check spam/junk folders, and confirm the redemption actually happened in the "redeemed" section of the app. One time there was a glitch in my redemption and it wasn't actually redeemed, but all redemptions show in the redeemed section across all the family of apps.

It has looked like they've been updating the app frequently lately (I've seen 1-2 updates a week on my phone). Great if it works to just book via the app. Noticed a few weeks ago I had the option to book excursions via the app too before on board, but had already booked via the cruise planner.

Welcome aboard everyone, it's time to get our vacation started! Hope everyone makes it on board without issue and has a great time. Hope to bump into all of you soon.

All my recent offers have been quite similar I've received for one ship lately. But I've bid just the minimum and gotten stuff.

No reservations needed even for the ice-skating show iSkate. They do have some reserved seating for high C&A people, but the open that up to everyone just before showtime.

@twangster hit the nail on the head with the info. Last week I was assigned a room by Royal that was right next to the elevator, wouldn't have known it from inside the room if I didn't know where it was. Absolutely no noise noticed related to "elevator traffic". Definitely had zero complaints about location for that room.

LA's requirement came from county mandates for all transit hubs, but they dropped that at the beginning of October. But even then, as soon as you got outside the building to walk to the gangway, they almost all came off. (Don't know if it was from mask mandate being dropped in LA, but now there's facial recognition for CBP clearance too so that makes things great for that!)

Bought mine the next day after posting, and my brokerage issues statements on the 1st of each month so I was able to have it to submit for the upcoming sailing (that turned into 3 upcoming sailings quickly after) and already got a $200 return (since 2 were short sailings). Since all the required info was on separate pages of the statement, I just decided to save the PDF and use the markup feature on my iPad to draw big black boxes over all the stuff they didn't need. Turnaround time was generally 12 hours (submitted late at night after getting home from work, got confirmation email the next day before leaving for work - though sometimes just the updated invoice showing the OBC). Only thing I have hindsight regrets for is that two days after I bought my stock the earnings call came in where prices dropped $7 a share. Made it back the next week, but as a human I had that "if I had only waited" moment, but that easily could have gone the other way too. Still bought it for a good price, and enjoying reaping the benefits so far!