 Posts

16

Joined

Last visited
Recent Profile Visitors
The recent visitors block is disabled and is not being shown to other users.
JeffM111's Achievements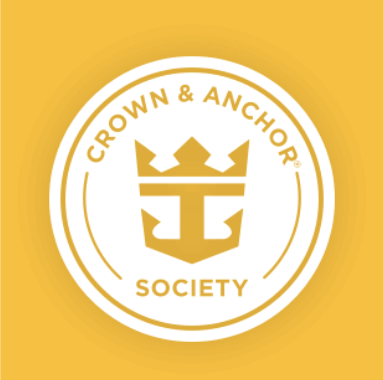 Gold (2/7)
12
Reputation
Hey WAAAYTOOO, No worries on the recommendation. It was a good trip so happy to do it . We booked directly through Costa Maya Cruise Excursions - Costa Maya Cruise Excursions (I copied the link here...not sure why it repeats but I tested it and it takes you to the right website). You have the boat for half the day and you dictate when you want to fish and when you want to snorkel (they are separate and done at different times). You could also do only fishing or only snorkeling, completely up to you. Once on the boat you're the boss. The three boys wanted to fish first so we trolled a couple hundred yards off the coastline (parallel to it). Those of us not fishing enjoyed the beautiful views. We actually went past the ship (Oasis of the Seas) so that was also kind of cool. There were also a bunch of flying fish so that added to the fun. Once done trolling (and with no fish on the lines) we anchored a little further out and the boys tried their luck off the bottom. Unfortunately no fish for us. We then got closer to the coast and in the vicinity of the 40 Cannons resort where we geared up for about 1.5 hours of snorkeling. Once done, it was a short ride (5 to 10 mins back to the beach/resort). One option would be to just get the day pass at Pez Quadro beach club (www.pezquadrocostamaya.com) and ask if there is good snorkeling not too far out. The landing page has a good photo of the club and beach, and you can see a boat similar that we were on out in the water. The beach was very nice and we noticed some seaweed but not much. We were the only ship in port that day and there was plenty of room at the resort (that same photo almost shows the entire thing so you can get a sense of how small it is). We also noticed that the prices dropped being there in person vs. prebooking. This could have been because it was a little slow and I guess they felt some money is better than none. If the kids weren't so worn out we would have paid the extra and stayed for a few more hours. It's not very big so it could get booked up so pre-booking might be the way to go to ensure you get a spot. One more thing (it's a sickness I know...long post-itis, no cure as far as I'm aware, although cruising seems to help ) is all the resorts in Mahahual are in a row so any could do the same. We heard good things about Nohoch Kay as well and its pretty much right next door. Have a great Cruise. Say hey to Cedric at the port side Lime and Coconut on 15 for us. He was great. Past cruisesNovember 5, 2022 - Oasis Upcoming cruisesNovember 19, 2023 - Oasis

We were in Costa Maya on 11/11/22 and we pre-booked a snorkel and fishing tour with Costa Maya excursions. You basically take a taxi from the cruise port to the 40 Canones resort which is at the far end of the town of Mahahual and meet the boat there. Pez Quadro beach club is also located in the same place. It's a short taxi ride that costs about $4 US per person. You have the boat for about half the day for $300 US. There were 6 of us so it worked out to $50 each. We also tipped the captain because it was a great trip. When you return you can use the showers and the rest rooms at 40 Canones and its an optional $20 per adult to extend your stay at the beach club. Shaded loungers on the beach, drinks and the lobster meal are included. I'm sure you could snorkel off the beach here but we were further out on the boat. In our case, everyone was tired from being on the boat, so we decided to call it a day and return to the ship (another $4 PP for the return taxi). I'm sure the prices fluctuate but I listed what we paid when we were there a few weeks ago. We had an outstanding day! We were able to tell the captain when we wanted to fish (we had three boys who love to fish with us) and when we wanted to snorkel. I would agree that the snorkeling in Cozumel is great but we also had a great experience in Mahahual. We had a mix of experienced snorkelers and true beginners. It was my 11 year olds first time and the first mate of the boat who led the snorkeling was great with him and ensured he was comfortable in the water and knew what to do. We saw a great number of fish and a few rays and turtles. The reef is very healthy with lots of coral and very interesting formations. The water was warm and clear, and it was an easy swim on the day we were there. No fish were caught either trolling or fishing on the bottom which was a bit of a bummer but the views of the area from the boat were outstanding and everyone loved the snorkeling. We've been to Mexico several times (10+) and are experienced snorkelers. It was our first time to Costa Maya it was one of our favorites. In fact, this was the group favorite of all the ports on our cruise other than perfect day. It's hard to compete with those water slides for the kiddos! Not exactly snorkeling from the beach but I hope this helps and have a great time on your cruise.

Hi All, we just returned, and I sampled a few (OK, more than a few) they were all good. Even though I asked for all the garnishes they had, the ones I had were made with either only olives or celery and sometimes both. I had a nice conversation with the bartender at the bar in Central Park and she said everything scaled down for bloodies after covid and haven't gotten back to what they were pre-covid yet. She did tell me that they used Sacramento tomato juice for the mix. I've never heard of it, but they tasted good (not my normal but certainly drinkable). Maybe they will bring back the garnishes and bars in the future but for now I couldn't find them.

Hello All, We just returned from a 7-night Caribbean cruise on Oasis of the Seas and we were in Coco Cay one week ago today (11/7/22, wish we were still there). We had a fantastic day and we had seven in the Cabana. The night before (Sunday11/6/22, embarkation day) we received instructions on the Cabana with the option to add two additional people. We decided to take that option as it was an additional $50 to avoid any hassles. Our friend that was joining us had already pre-purchased water park admission. All we had to do was go to the Shore Excursions desk on ship and pay the extra $50. So, to add an additional person to the Cabana it was the cost of admission to the water park plus the $50. We found it to be well worth the extra money as our cabana was wonderful and our attendant (Devante) was outstanding.

Thanks for the info. Makes sense.

Hello All, We are going with another family and decided to book a cabana for Thrill waterpark. According to the website, "The night prior to Perfect Day at CocoCay Port Day you will receive a letter in your stateroom with additional information and instructions on finding your cabana". From what I have been able to find out, we will either receive wrist bands with the "additional Information" or we will need to add the water park admission and cabana to everyone's sea pass (sounds like more of a hassle). What has been your experience lately? Really hoping for the wristbands. We have some diehards that want to get there as soon as they open and get as many slides in as possible. We have some others that are more interested in a slow roll in the morning and hanging out mostly in the wave pool later in the day. Thanks!

All, We are just a couple of weeks out so we are getting really excited. Pooch, my wife says the same but I like it as well. Will definitely be utilizing some of the fantastic advice posed here. Love getting to know the bartenders anyway. They work hard and usually have a good story to tell if they aren't crazy busy making drinks for folks. Gonna really try to get one of the BLTs (maybe two and call it lunch!) and will work with them on getting it the way I like it. Thanks again and safe travels everyone.

Thanks so much for the tips and info. We leave in a couple weeks and I'll be sure to use them and follow up upon our return.

VirtKitty reacted to a post in a topic: 35 days out and luggage tags are not available to print, normal?

Jailman reacted to a post in a topic: 35 days out and luggage tags are not available to print, normal?

LJay0301 reacted to a post in a topic: 35 days out and luggage tags are not available to print, normal?

LOL Pooch! My wife feels the same. Absolutly hates them. I ususally get something like "how can you drink that aweful concoction". She tends to like the sweeter drinks that I can't fathom drinking. Good thing we balance eachother out. Her sweet, me... not so much (probably applies to more than just the drinks).

Update: Luggage tags are avalible for me today! 30 Days out and eDocs (including luggage tags) showed up online. Thanks again to everyone for the great info and support. Safe and fun travels!

All, Thanks so much for the info! Love the "some of the Bloody Mary's onboard are exquisite, and have an included salad within the drink". Sounds awesome! Totally agree with getting along with the bartenders and servers!

We are going with another family and will have two 11 year olds and a 14 year old so it made sense for us to get a cabana price wise. It's also our first time. We'll scope it out and maybe just get it for the kids next time. We booked the cabana online a while ago and I've been monitoring for a sale but no luck so far. I hope we see it drop and will do as Neesa suggests above and call for the price adjustment (thanks for that advice!). 32 days and counting!

Hello All, This one's just for fun. Has anyone had a good Bloody Mary on board Oasis? I know it's mostly a matter of preference so my definition of good is better than plain old tomato juice and house vodka. I'm ok with the house vodka as long as it's paired with a decent mix (Zing Zang, Major Peters, Mr. and Mrs. T's thick and rich or the like) and has a more than just a piece of celery for a garnish. So do any of the bars on Oasis have anything like this? Thanks and Cheers!

Thanks All for the info. Much appreciated and good to know. Like Matt said, we can always get them from the porters.

Hi All, We are 35 days out and fully checked in via the app. Most of the info I've been able to find says luggage tags are normally available at about 45 days out. Also checked online on normal (not app based) website via laptop. Same thing. Shows we are checked but additional docs including luggage tags are not available. Anyone else less than 45 days and luggage tags not available?