 Posts

50

Joined

Last visited
Recent Profile Visitors
The recent visitors block is disabled and is not being shown to other users.
ElmoHongZito's Achievements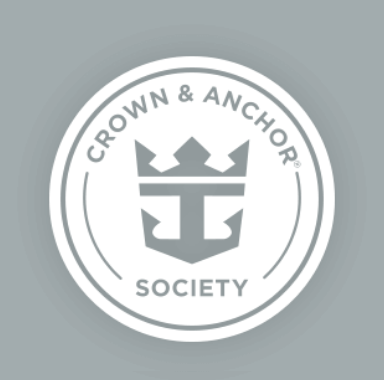 Platinum (3/7)
7
Reputation
We decided not to go to Bacalar because the drive is around 90 minutes each way and the weather was not looking to great when we made it off the ship (a little late too). We ended up going to Mahahual Beach and to be honest I did not like it there one bit. Very crowded, very persistent vendors everywhere trying the pull tourists in different directions, the majority of restaurants looked pretty run down, and the beach itself not very appealing (too many long chairs in a small space). Not my definition of a tropical beach experience.

Looks beautiful. We're with our teen and preteen so I don't think we'll be at a restaurant too long. I'm wondering if there is a way to enjoy the natural lagoon without prepaying for an overpaid excursion.

Tomorrow is port day in costa maya. I have not booked anything. I ready that 7 color lagoon has beach and sits on freshwater lagoon. Sounds cool. Any suggested way I jump on an excursion last minute not thru the cruise? They are charging $150 pp for that one. I know I really waited for last minute. Is there a way to get there and enjoy it without a tour? Like taxi there and taxi back?

Don't think so. I am on day 2 pf Oasis of the Seas Western Caribbean right now and just looked at it. Lobster night is day 6 while at sea and its dress to impress night.

So how do you even find out when it is? You would think they would post on the app

Thanks. No suit here. I'm going in full relax mode. Maybe I throw on a sports blazer but its jeans and casual sneakers for me.

Checking in today. Formal attire night is Day 2. Is that the same night they serve lobster in the MDR?

Thanks for the responses. How about a portable steamer like the ones they sell at the mall kiosks?

First time cruiser packing for tomorrow sailing. Hoping to be able to iron my shirts in the room (iron and iron board) and wife asking me if the rooms have shampoo and conditioner. Thanks in advance.

Thanks a bunch for this and your guidance with everything. I'll probably go straight here as soon as we board.

The one you posted is eastern caribbean and the one I am doing is Western Caribbean. Do you think the schedules will be the same?

Is that out of Miami? If so, those schedules are so different from everything I found on Compass similar sailings. For example, the compasses I found show cats always on day 3 and 4 with both days offering an evening showing. Your post shows days 6 and 7 with only one evening showing.

I don't see where I can toggle any other sailing other than the one that I am booked for which shows by default.

I saw that but it doesn't show cats broadway musical, aqua80 shows, or frozen in time shows. Those are pretty much the big shows the oasis of the seas has.