 Posts

42

Joined

Last visited
Recent Profile Visitors
The recent visitors block is disabled and is not being shown to other users.
LJay0301's Achievements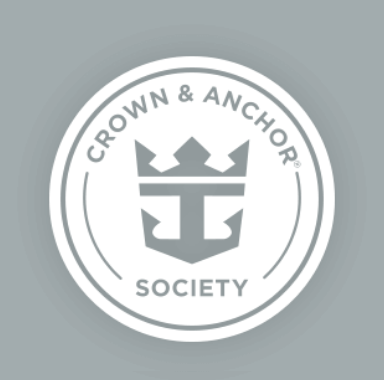 Platinum (3/7)
47
Reputation
Tia reacted to a post in a topic: xSAILEDxAnthem of the Seas Nov 13th-20th 2022 (7 night Bahamas & Perfect Day Cruise)

Tia reacted to a post in a topic: xSAILEDxAnthem of the Seas Nov 13th-20th 2022 (7 night Bahamas & Perfect Day Cruise)

Tia reacted to a post in a topic: xSAILEDxAnthem of the Seas Nov 13th-20th 2022 (7 night Bahamas & Perfect Day Cruise)

I was hoping some of the entertainment would be showing by now. Anxious about how the storm (I know it isn't hitting us) but how it will impact the conditions of the North Atlantic / roughness of the ocean. We are so close i can almost taste my first drink on board!

I am happy to see, hear and learn from others experiences

I won't say to do it. BUT I have flown multiple times with gummy edibles or a thc vape pen to states where it is illegal (I live in NY -where it is legal & I fly to Florida two or three times a year - I do not have medical card but I do have a lot of anxiety especially while traveling that it helps with - let me tell you 10 days with my in laws was anxiety) I personally have never had a problem, no drug dogs sniffing me out etc. But I also know the risk I take doing this and I prepared for my consequences if it is flagged. I have read that even if it is legal in your home state or embarkment state that CBD is illegal in other states & other countries that cruise ships travel to So I would say it is at your own risk if you are willing to put it in your bag and go through security but be prepared for if it gets thrown out. *Also note I was not planning on doing this on the cruise*

I read your post in the other thread. I am sorry you are dealing with all of this and it threw a wrench in your start of vacation & end as well. I noticed in the other thread you said there were 600 people still needing to be cleared, i think the organization of clearing customs was not done properly, whether it was by CBP or RC or a miscommunication between the two (RC saying you can go right back on & customs saying other wise) either way is a bummer and communication between the two needs to be better. I am sailing Anthem on the 13th and now I am feeling a bit anxious as it is my first time cruising (we don't stop in Miami but still with everything you else you said I am anxious) Hope the rest of your day & trip goes smoothly. I know all too well how the wrong start to the day can throw the whole thing off.

I can understand this right here, so many times I am annoyed by something (mostly work related or from my own causes) and I want to rant but my boyfriend is reasonable and is providing solutions - I didn't ask for a solution I wanted to just get it off my chest and go about dealing with it - that is how OP feels and he has a right to feel this way, he wants to vent his frustration without getting answers, which is fine. However, now in the future OP and many others, know that when you get to a US port after a foreign port you must go through customs at the first US port (even if it is not your final port), this information is probably new to many who haven't had an itinerary this way before - but I can agree that maybe this information should be made known while booking maybe it is in the fine print. :edit - to fix typo

I just wanted to say I enjoy when you call your wife "Mrs Fan" I find it very sweet. Sorry for the interruption, back to our regularly scheduled discussion boards.

Anthem is on the list too & i am 12 days out from my sailing - no entertainment for me yet maybe as mentioned its a December holiday sailing thing

Yes, there is always a chance of unforeseen closures / emergencies!! and notices are usually available on their app!

Usually Disney will always post (its on the website, under attractions I think) any rides that will be down for any part of the year, this is also updated through the year - like because of Tron construction the WDW Train has been down for like 7 years now. They also list if there is any refurbishment at hotels on their individual landing pages. There is so much to do in each individual park that if one attraction is down an attraction that just reopened from refurb or is new can take in the extra ride go-ers. I may not be a cruise professional but Disney parks are my wheel house

LJay0301 reacted to a post in a topic: xSAILEDxAnthem of the Seas Nov 13th-20th 2022 (7 night Bahamas & Perfect Day Cruise)

Thank you both for this information I really appreciate it

I was hoping someone would have an answer to this If I purchase Voom for myself and add an addition device, can my boyfriend's phone be the additional device or do I need to purchase Voom for both of us? I wasn't going to purchase an internet pack originally (mostly boyfriend doesn't want to spend unnecessary money, and I understand that) however, I tend to "nap" for an hour at night because he stays up later than me and I am worried I won't be able to contact him if he's off doing something and I meet up with him later on. I know the RC app one board lets you chat w/ people on your reservation but I was told that it does not send a notification when a message is received and I know he won't be checking it. Sorry for the long winded explanation TLDR: can I buy one Voom package with 2 devices for myself & my boyfriend or do we both need a Voom package. Thanks

No one has ever called it out before even though we are all thinking it, and this time you did. Now he will swap the name up again and post in a few days or a week. This should be a troll free zone, a place to discuss upcoming vacations that most of us have worked hard to afford or haven't vacationed in years, a place to exchange our experiences on trips and help out new comers, like myself. Thank you for calling it out - if he wants controversy send him over to twitter

That is very strange, I assume since he mailed in his birth certificate this is a first time application and not a renewal, do you recall which office you sent it to, because first time applicants and renewals get sent to two different locations, this also depends on which state you are in and if you send it to the wrong location than USPS will take their time to reroute it. also did you pay for it by personal check or money order? if it was a check see if it has cleared, if it hadn't then they haven't started processing it yet, I am unsure if you have the receipt from the money order if you can see if funds have been released. We just renewed my boyfriends passport, so i understand the stress you must be feeling so close to traveling.

Thank you so much for the information!