Recent Profile Visitors
The recent visitors block is disabled and is not being shown to other users.
MidwestIA's Achievements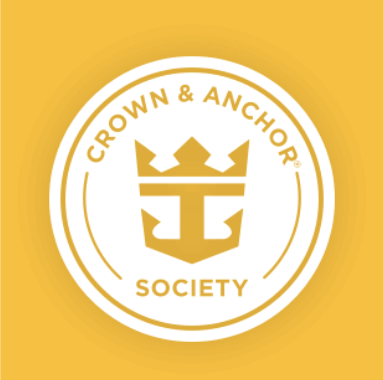 Gold (2/7)
8
Reputation
Not to mention, the staff in question are being moved around like pieces on a chessboard are people, who live on their ship. Just moving them around and switching up everything all over again so somebody doesn't have to wait as long for a drink... probably contributes to the ability to hire more staff. Who wants to be moved to a ship with an outbreak so that the unaffected cruisers get the service they are expecting just to get quarantined and kept there and unable to go back to where you had signed on to be?

Sure, but all of the kids in adventure ocean had the exact same testing requirements in order to board 90%+ vaccinated ship...

Kirsten reacted to a post in a topic: What are your top 5 things that you can't live without on a cruise?

WAAAYTOOO reacted to a post in a topic: What are your top 5 things that you can't live without on a cruise?

1. Small fan to at least move air- essential 2. Heavy duty baggage tags- first cruise on oasis class ship (allure), my flimsy baggage tags got ripped off after I dropped with the porters and I had to wait until 11 pm for my bag to show up at guest services and I had to carry/roll it myself. Never again! 3. lanyards 4. usb hub 5. pens and markers- have to fill out cards or paperwork in cabin and it wasn't easy to get ahold of writing utensils so now I don't forget. P.S. Bingo daubers! I got tired of rebuying $$ and now I just keep a 'cruise' bag and those get brought on to every cruise.

We had planned to sail with family members (who are vaccinated) so my natural inclination was to wait it out and hope for the best however my husband doesn't have an appetite for the risk of no cash refund. We have multiple 2024 cruises booked and I had planned on going on a booking frenzy for 2023 as soon as they removed the vaccination requirement but as this year goes on, I think it is more likely that we have to continue to book vacations on the islands directly and dream of cruising again. We managed to do a wonderful Turks & Caicos Beaches vacation with our kids and family before they required vaccines and we've got a Sandals trip on Grenada planned as well. Cruising is more economical for us because we are Diamond Plus and we decide how much extra spending we do so we are really looking forward to being able to do so again!

Hi! We booked a cruise for this December on the Harmony way back in December of 2020 *hoping* that restrictions and the like would be gone in two years. Sadly they seem to be sticking around and we are conflicted about whether we should cancel our Dec cruise now and re-plan our vacation because we aren't vaccinated. Obviously, I am not asking for health advice on this and we have no problem following mandates so if we can't go, we can't go. BUT we have love cruising so I have been holding out hope that we would still be able to go. If the vaccine requirements stay in place, we have a trip planned for the ABC islands which would be magical but I have held back on doing some of the more expensive parts of booking until I cancel that cruise. I can transfer my deposit (minus the fees) to a new booking years out, I just haven't yet because I was hoping that the restrictions would leave this year. Would you cancel the cruise now and continue planning a different trip or would you keep the booking until the last minute because the restrictions might be relaxed further?

I bid very close to the minimum, but not the minimum dollar. In total, I spent $1800 for my husband and I to have an unobstructed balcony on the Liberty after the RoyalUp was accepted. We originally booked an inside cabin for <$1500. I felt it was a pretty good deal as even with our C&A discount, the balcony was over $2K when we booked.

My last RoyalUp bid was accepted 18 days before sailing, Feb 2019. I am hoping I get another acceptance before we sail on the Ovation on Sept 13th!

Good grief! That stinks! We are taking this cruise on the 13th and I was afraid of this kind of weather. I'm just glad we don't have to worry about a hurricane and hoping for the best. ? Sorry it ruined your views! My family and I went to Mt Rushmore last year and we couldn't see it for the first two days due to fog.

Well I am hoping our diamond plus status helps, then! I read the other thread linked here and I guess our plan would be to try to make the reservation And see how it goes! Thank you!

We are sailing on the Ovation in two weeks and we booked a junior suite. We have never sailed in a suite before so I was looking at additional perks and I am excited to try Coastal Kitchen! Is it limited access to CK as a junior suite guest or can we make dinner reservations as available? Thanks!

We received our seapass cards at the terminal! We sailed on the Liberty in Feb.

Hi! We are going to be on the Ovation in September on the last sailing. Since it's the end of the season, I've been finding less adventure type excursions than peak season sailings offer. Does anybody have any suggestions on best experiences for this time of year?

We arrive between 9:30 and 10, typically. We are diamond plus so we usually don't have to wait very long after security to board the ship. Two years ago when we sailed on the Allure, we arrived later than we ever have and walked straight onto the ship after security at 10:30 because they were already boarding our group.

That is so helpful! Hoping it's all isolated here as well!