Posts

385

Joined

Last visited
Recent Profile Visitors
The recent visitors block is disabled and is not being shown to other users.
D Alt's Achievements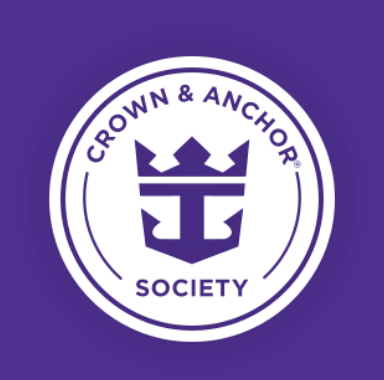 Diamond Plus (6/7)
389
Reputation
There were people lined up outside the terminal by luggage and not sure why they hung out there. So when i went up to line person and figured it was almost 11 they said go in. Didnt seem to matter that i had an appt time. It went quickly. And by time i got to Windjammer i saw lines of cars waiting to get even to drop off area. So get there early. Side note; the carousel and zoltar are not working.

The Frozen show was good and so was late night comedy. The comedian joked about how Blaze was an odd room to have a comedy show. He wasnt even on the stage and there were pockets of areas who could not see him. This reflects my thoughts as well on how some of the design options are weird on Oasis. 2 more days and we're back.

I have had no issues with dining at specialty restaurants. MDR has been busy but it's quick. I saw Aqua80 last night and no issues getting a seat. The show was fantastic! Great music and talented performers. Windjammer has been my biggest complaint. Did the Eco Tour to Blue Lagoon and for the price do not recommend. It was basically walking tour to a tower and other sections. I had to pay to eat and drink and it was pricey. But the beach was nice. The boat ride over was cool too.

Not long. Make reservations.

My favorite spots on Oasis: Central Park just beautiful and peaceful. it gets windy on sea days. Jogging track is always my fave spot but on Oasis passengers cannot access helipad. Boardwalk is really cool spot too. Music Hall is cozy and good place to hide during the day if you want a quiet spot. Sun deck and Solarium is a great spot! No kids and it has a beautiful atmosphere to it.

The hibachi place was OK. I only paid $10 because i had UDP. But for those who were wondering if they should pay for the specialty dining or save money...for fear of missing out...trust i would not pay for these extras unless the package price was outstanding. The food in the MDR is great. IMO the specialty places although good should have been so much better for the extr cost. Ive been on 3 RC cruises now and im still not blown away with the SD. So for me it's a balance of cost. I can honestly sayif i was a more frequent cruiser id be eating less onboard because you just get sick of same foods. Also i thought Oasis would have a nice display as you walk into WJ and it didnt. I gotta say WJ on this ship needs to do better. Sorry to be so critical but i really expected more from seeing others experiences.

We have all the shows on this cruise. The main dining has been great and the specialty restaurants for the most part are good too. Just some glitches. Keep it tuned here for more experiences.

Today we didn't arrive to Port Canaveral until like noon. Was hoping most people would get off the ship but didn't really happen. It's HOT! I was disappointed in Windjammer today too. Breakfast went until 1 so when i went for lunch, one side had lunch and one side breakfast still. Nothing very appetizing so i came to Playmakers for lunch. And they were short staffed so i had a wait.

Dinner at 150 Central Park last night was good. I had high expectations for the Lobster Thermador and honestly I wasnt impressed. The fried cheesecake however was amazing and decadent.

Ill see. I had already purchased drinks ahead of time.

5800 is what i hear onboard. Seems like it.

Oasis has sustainable plastic straws! No more paper!

This is a great port. View of Manhattan is so nice. Here's a view from my stateroom. Follow.me on tiktok for videos and live. @dara_alt.666

At bayonne early and the crowds are already here. Dropped off luggage. No parking in garage. I was routed to another section and prepaid. My checkin was at 11. Good thing i got here early. Took 10 mins to go thru checkin. Now i sit and wait.