 Momof4crazytocruise
Members
Posts

173

Joined

Last visited
Recent Profile Visitors
The recent visitors block is disabled and is not being shown to other users.
Momof4crazytocruise's Achievements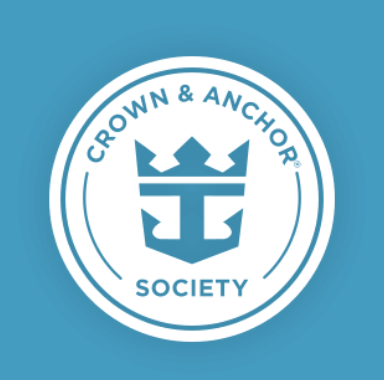 Diamond (5/7)
244
Reputation
Momof4crazytocruise reacted to a post in a topic: So with new test requirement, what will you do (if anything) to increase chances of testing negative?

I'll never play bingo. I'll never sign up/pay for an exercise class. I'll won't ever participate in the crazy last day sales. I'll never buy jewelry or any other item of value on the ship, or in the ports.

So what happens for the jerks who chose not to to do what they're supposed to in a timely manner, or straight up refuse to do it at all? Will they delay departure while they track them down? I like the efficiency of this- I truly do hate standing on the deck all crowded together during muster - but I can see where it can go crazy wrong because there are always "those" people.

So you cancelled altogether rather than Lift and Shift? I think there is some wiggle room in the lift and shift if you explain your intinerary concerns - so my advice would be to talk to someone, or your travel agent, and see what can be done. It never hurts to ask the questions.

Honestly, Nachi Cocom would be GREAT with 3 year old. Calm, uncrowded beach, uncrowded pool, I think it would be ideal, IMO. Pack a few sand toys and collapsible buckets, you've got it made. My kids are beach rats, and we love the uncrowded, shallow water at Nachi Cocom. I also bring snorkel gear and I take my older kids out one at a time.

Mr. Sanchos is more party atmosphere with more water activities (like obstacle course). Nachi Cocom is very relaxing, not crowded, food is good, drinks are great.

We love Nachi Cocom. I use paypal to pay the deposit - that adds a level of security. We have had no issues. The deposit is refundable up until a few days ahead of time. In my opinion, it is worth the $8 deposit to know I have a spot. Plus $39 for all you can eat, drink and beautiful beach. I'm ALL in.

First stop Schooner Bar for a roadie, the up to the top deck to soak in the sun and offer up a prayer of thanks to the Cruise gods that I came out of this in one piece and that I am finally back to my favorite vacation. Then lunch, and then it's frozen mojitos on repeat on the pool deck until I feel bold enough to line dance at the sail away party.

My best advice to first time cruisers is - after you've bought your 'extras' - keep checking the price! It fluxuates and you may be able to save some money later on! Especially the drink package. Buy it at the first price that is acceptable to you - then keep checking! It might go lower and you can cancel your original purchase and repurchase at the lower rate. Same for the excursions. I see random price drops all the time and I just rebook them for the lower price. I've saved a bunch of money doing this.

Karaoke. No seriously. I would NEVER do this in the real world, except maybe in Japan after a business meeting where it's totally socially acceptable and expected to participate in drunken karaoke sessions. But i don't know man, the drink package got me BRAVE. LOL. And line dancing. I don't know what it is (drink package again, who am I kidding?) but I love me some line dancing on the pool deck. I am terrible, but I don't care. Also, I love to try different foods. I love that I can order whatever I want and try ALL the things. I would never do that in the real world.

Honestly I check very frequently (maybe once a day) and have found very small windows where I get the best price. For example, for months, the drink package was priced at $58/day. Then there was a 'sale' and the price was $46/day. But I kept checking and during the 'sale' I saw it go down to $42/day but only for a few hours. I bought at that price, and the next day it was back up to $46/day. I have since not seen it go below $46/day, and is consistently at $49/day with the 'sales'. You have to keep checking fairly diligently, but it does pay off doing that.

I bought our drink package for our November cruise simply because, aside from the $18 intern special, it was the best price I have seen in a loooonnnngggg time and I didn't want to miss out on that price. I haven't seen it go that low since, so I think it was the right call. I haven't purchased our excursions yet, but if they are the right price, I will book them.

I only book refundable fares when the WHOLE family is going - and I am dropping $1500 for a deposit on a 7 day cruise. Overall it costs me generally around $100-200 more in my experience, but that is like insurance to me that if for some reason we can't go, I am not out that $1500. If it's just my husband and I on a 5-nighter, $200 deposit, no reason to pay the extra fare, and we just take the risk that we're out the $200 if we need to cancel. I rebook both fares all the time when I see a price change. There is no difference in your capability to do that.

Book that immediately! What a great price if it includes roundtrip airfare!

I'm hoping with the continued delay to restarting they extend the date for double points past Sept 30, 2022. I have a GS booked in October 2022 and I would like to cash in!