 Momof4crazytocruise
Members
Posts

192

Joined

Last visited
Recent Profile Visitors
The recent visitors block is disabled and is not being shown to other users.
Momof4crazytocruise's Achievements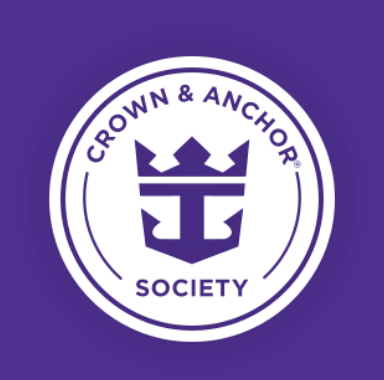 Diamond Plus (6/7)
261
Reputation
Has anyone been to the Roatan Island Brewing Co? We're trying to figure out if we can snorkel in the morning and then maybe take taxi for craft brews. Just curious how the taxis are in Roatan or if we're biting off more than we can chew.

Hi! We were notified last Friday that our Liberty Cruise itinerary was changing to 2 new ports. My cruise planner still doesn't have excursion options loaded for the new ports. Just curious what your experiences have been for how long does it usually take for that to get updated? (Feels like it should be by now). I would like to see my options through RC before looking at 3rd party vendors. Fortunately I saw this coming, and already cancelled our excursions purchased through the cruise planner for those ports prior to the cancellations to expedite the refund process. We're about a month out from sailing.

We renewed our daughters' and they came back in about a month. I suspect that the turnaround was so quick because they minors' passports and renewals. I had a friend who put in for a first time new passport in June and is still waiting.

I am not sure what this means? Does it mean that they can sail for revenue now?

We went on her before the shutdown. Showing her age, but with properly set expectations, we had a great time.

I don't about know about real beaches inside the port area, but when we had kids with us when we went to Costa Maya, we hung out a the little faux beach/pool, played volleyball, and watch the Mexican wrestling from the swim up bar. We also paid the extra for the Aviary exhibit , and aside from the 1 house with the crazy birds who landed all over you, the kids really enjoyed (not gonna lie, I did too!) The bridges take you over the Dolphins as well, and you can stop and watch from above - my kids really enjoyed that. Overall, there is plenty to do in the port area, and the kids were happily entertained.

We love Nachi Cocom. When my kids get a little older - we'll probably want the more party like atmosphere or Mr. Sanchos. Nachi Cocom is a very relaxing, not crowded at all, decent food, great service experience. We take a taxi right from the port, and they will call you a taxi when you're ready to leave. I've seen them all lined up along that main road, waiting to take the tourists back to the cruise port. You can actually see Mr. Sancho's from Nachi Cocom - all those clubs are right along the same beach strip. We always look down the beach and see the crowds, are are glad we don't have that problem!

I haven't received any changes for my Nov 7 cruise. I am expecting them to cancel Jamaica and Grand Cayman - but so far we haven't heard anything. It's driving me a little crazy because I want to know where we ARE going so I can start to figure out that plan. I currently have excursions booked at both places and neither have been cancelled yet.

I can barely stand to wait for my November cruise on her! Ironically, it's a rebook of my cancelled Allure cruise due to the port construction delay. I can't wait to sail Liberty again!

I have never been "upcharged" for going over the max - unless it's wine. But I am not snobby enough with my wine to want to order a $30 glass of wine (and I am too cheap to order it to see if they would). I think I ordered a $16/glass once or twice - and I wasn't charged the overage. Could be bartender specific, could be I'm cute. Who knows. Bottom line, I wouldn't stress too much over that $1. And I agree with Matt - you would be hard pressed to find a mixed drink they charge you extra on - you're going to have to go top-top-top shelf.

I'd say just keep checking and likely over the Labor Day weekend coming up you'll see a new "sale". As a "Diamond member", I would think you're well versed in the weirdness of the Cruise Planner, but also the fickleness of the pricing.

I never put cash in the envelope - I prefer to hand it directly to the room attendant and express my thanks face to face. We usually do half on the first day, half on the last day. I don't read anything into the envelope being left in my room as anything other than a checklist item for the attendant.

Curious how soon you all are seeing itinerary changes that you know are coming? For example, my Nov 7-14 Liberty cruise is supposed to go to Grand Cayman and Falmouth, however my understanding is that those 2 ports are not accepting cruise ships. I booked my excursions forever ago for those 2 places, so I'd like to figure out where we are *actually* going so I can replan. Additionally, anyone that has sailed to Cozumel recently - were you not able to get off the ship unless you were on an booked excursion through Royal? I have reservations at Nachi Cocom and I will be super pi$$ed if I am not allowed to go there and they're not telling us until we board.