 Momof4crazytocruise
Members
Posts

208

Joined

Last visited
Recent Profile Visitors
The recent visitors block is disabled and is not being shown to other users.
Momof4crazytocruise's Achievements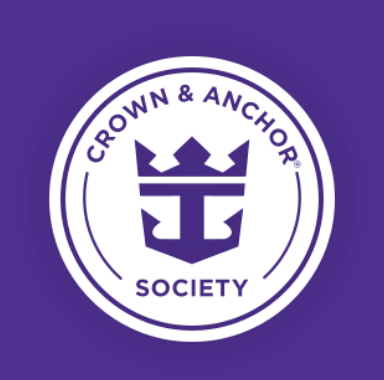 Diamond Plus (6/7)
275
Reputation
That's crazy! The one and only Carnival cruise I have been on (and will ever go on) had all sorts of ash and debris spewing from the funnel all over the walking track. I remember thinking how odd that was, and there was someone literally assigned to follow the wind/plume and sweep the ash off the track. So, in short... I am not surprised. Good test of the new muster systems though!

For your teens, I recommend just going to guest services and adding 'cash' to the teens accounts. That way you can control how much they have on there, and you don't have to worry about holds on the accounts. If they go over, you can always add more. If there is left over in the account, you can cash out at the end of the cruise.

...Don't mind me, I'm just over adding Aleve to my cruise kit... that's crazy!

I totally would have done this. LMAO

My new favorite cruise cocktail! Yum!

Vaccinated guests can go wherever they want. There will be certain areas on the ship that are designated vaccinated only. It really depends on what ship you'll be on. As far as I could tell on Liberty 2 weeks ago, specialty restaurants allowed all guests in. The only difference is everyone had to wear their mask when moving about the restaurant. Seated it could be removed.

Lanyard with detachable connection. If it's not RFID, I have them punch a hole. If it is RFID, I use one of these:

They will have 'Box office' hours identified on the schedule when you get on board. You can make your reservations during those windows on the app.

From last week, cheapest wine on the dining room menu was around $11, although Giovanni's had a chianti for $8. Beers were around $8, and cocktails from the well around $10. Drink of the day varied from $8-$10.

Thanks for this. However, after traveling last week without the kids on Liberty, we were pretty discouraged by what we saw as far as how the kids were being treated. We have a cruise scheduled for March, and our youngest will still be ineligible for vaccination - so we are likely to cancel unless protocols change. In addition to the perception of the 'dirty, dirty unvaccinated people' restrictions, in general the children on our cruise were looked on as lepers and with disgust by many of the other traveling guests - I will NOT be putting my children through that. We asked around to some of the moms on the ship with kids, and I was very disappointed to hear what the experience has been like for their kids. So, we'll wait.

I was in Cozumel last week, and again next week. Everything is business as usual with some Covid stuff (mask in taxi, hand sanitizer at the beach club) - although the incident in Cancun yesterday and ongoing conflict in Tulum may be affecting what is being offered (when we were there 3 years ago, they cancelled all excursions requiring the ferry to the mainland because of the cartels bombing the ferries around that time) Last week we went to Nachi Cocom Beach Club (and planning to do that again next week) and it was LOVELY. Beautiful weather, water and beach. I feel very safe in Cozumel to go on an outside RC excursion. Exit the port, take a taxi (very regulated and safe, set price) and the beach club called us a taxi when we were ready to leave. In the past we also did the Jade Caverns ATV and Cenote swim - honestly we probably had higher expectations than we should of. We were looking forward to riding ATVs in the jungle - but mostly we just followed the guide at medium speed on a dirt road. BORING. I swam in the cenote just to say I did it. I won't do that one again. We've also done the glass bottom boat with the kids and that was cool. But short. Lots of time left in the day, so we put the kids in the Kids club and went into San Miguel for lunch and shopping. If you find an RC excursion that you like better after booking one already, you can always cancel your booking and rebook the new one.

Sounds like they've got you sorted out with Diamond vouchers and Casino drinks, but if that weren't the case, I would run the numbers and just see if what you would drink added up to more or less than buying 2 packages. When you look at the actual cost versus what you alone are drinking, it probably makes sense to just forgo the package and just buy ala carte. On my last cruise, with my friend who only drinks wine at dinner, and *very* occasional cocktail, there was no sense in buying two packages. We brought her wine on board, she paid for her 1 or 2 cocktails and daily latte, and I paid as I went - and it definitely came out less than if I had bought 2 packages.

Hi, I just got off a cruise on another line (and trust me, that won't happen again - didn't come close to RC) - we had to have our phone in order to access menus, drink menus, schedule, dining check--in, etc... I strongly disliked it. There were no paper menus or daily schedules at all. Is this the case on Royal post covid as well? We loved cruises pre-covid because it allowed up to unplug completely. Unfortunately, we noticed that almost everyone was always on their phone at meals and elsewhere because you had to carry it. Is this going to be the case on Liberty for us on our cruise next week?

Is it not available on your MyChart for CVS? I didn't get mine at CVS, but my UTMB MyChart where I did get mine has the ability to pull up all the info and generate a signed letter with the information on demand, which is supposed to be adequate for these purposes. That *might* be why they don't replace the paper one anymore.