 Posts

48

Joined

Last visited
Recent Profile Visitors
The recent visitors block is disabled and is not being shown to other users.
Danielle OG's Achievements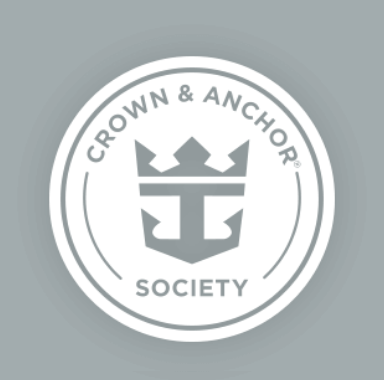 Platinum (3/7)
70
Reputation
Hello everyone, I cannot for the life of me see an option to book a cruise with a refundable deposit. The only options I am given us the room category, and then "you pick your room" or "we pick your room." Can someone please help me out?

Are the massage therapists on board RMT's? Are they able to write receipts for insurance purposes?

The weird thing is, we took our first ever cruise Nov 2019, and we liked it, but didn't LOVE it. However, since then, we would fondly think back on it, and have booked our second cruise for this month! We're SO excited!

Symphony says midnight, on the past cruise compass, but when I look at Anthem it says 7 pm. That's a huge difference. I want to try the solarium at night!

I thought the US isn't requiring proof of a negative test at the Canada-US border, just proof of vaccination.

Anyone have recent passenger counts to share?

This is for anyone who has recently sailed: how does one sign up for the fitness center? Do I reserve a time slot? Does it have to be in advance? Is there a time limit per person i.e. one hour? Thanks!

Thank you so much for this, @twangster I really appreciate this. I will be requiring testing at the end of my cruise to head back to Canada and figured it would be automatically taken care of by Royal. At least now I know what to do going forward!

Do they replace the port with something else? Another day at coco cay or anything?

That's amazing! I'm sailing on Anthem in November. Can you please tell me what it was like up on the pool deck? The only other time I sailed on her it was packed so I never ended up hanging out there Was there enough chairs? Did it feel crowded up there?

Yes, the plan was always to drive. We did it in 2019 and it's a nice drive, and only 8 hours. I do have a fear of flying so that's why I chose to drive and cruise in the first place lol. Also there is quite a big difference in cost. Driving to NJ from here is gas money, and parking near the cruise terminal. Flying means $800 for two people round trip, plus hotel, plus uber to the port.

I have a cruise scheduled for October 10th out of NJ. I want to go so badly and absolutely nothing will stop me unless the land border doesn't open. I think it's very likely to remain closed, and I've come to terms with that for the most part. If it opens it will be a lovely surprise and I will be super excited to be on Oasis for the first time. If it remains closed, then I will be moving my cruise to Oct 2022 instead.

I'm completely relying on the border opening to be able to cruise out of NJ this October. I won't fly (irrational fear), plus the cost is so much higher than driving and parking. If the border doesn't open I can't cruise ?

I check Reddit news everyday. Here is an example of what the front page looks like. Obviously there are more articles if you scroll down. Each one can be clicked on to read the full article. I see a variety of Covid-related news there. As for covid cases on flights, I get that information from Canadian news.