Posts

45

Joined

Last visited
Nicolas LaBarre's Achievements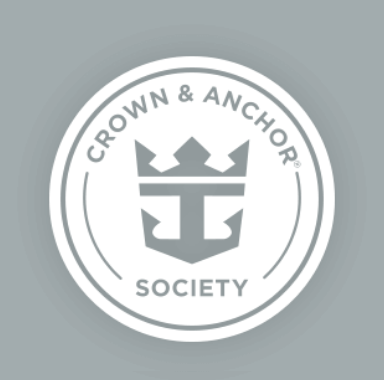 Platinum (3/7)
41
Reputation
I wanted to preface what I'm writing by stating that I really do enjoy Royal Caribbean cruises and I'm currently a Platinum Crown and Anchor member. Also, I have had my 2020 vacation plans disrupted by COVID-19. After Royal Caribbean cancelled sailings until mid September I have noticed some people on the internet saying that the CDC is not being fair toward the cruise companies. Some are stating that it's a double standard for theme parks to be allowed to open while cruise ships remain docked. I feel like this thinking is flawed. Just because something isn't fair doesn't mean that it isn't right. COVID-19 is surging right now in my home state of Florida as well as in Texas. Just coming out of our "stay at home" order has resulted in a surge of cases along with hospitalizations. This is majorly effecting health care workers and first responders. Starting cruises right now is dangerous because if a cruise ship gets an infection it can spread rapidly and treatment is questionable at sea. Consider how difficult a time the cruise companies are having repatriating crew. How much more difficult would it be repatriating or treating a foreign COVID-19 patient. Also, mask requirements would be difficult to enforce because of the stubborn nature of so many people. I think we need to get used to the idea that some things will change going forward with cruising. Ship fleet size will probably continue to shrink. The prices for sailings will probably increase. However, starting cruising to soon can permanently finish off Royal Caribbean. Finally, please everyone be careful COVID-19 isn't a joke. Just because some people are asymptomatic others can get very sick and obviously many have died. You can't really understand the seriousness of this whole pandemic until someone you know gets sick or even passes. When this all ends I'll catch you in the Windjammer!

Nicolas LaBarre reacted to a post in a topic: Who would ever let go of your child, even if there was no glass there?

Galapagos on Celebrity Flora or Silver Origin.

Can you book with Travelocity and still receive this benefit?

I completely agree with you. It seems they are trying to recoup their entire investment this year!

Completely agree. My parents are shareholders as well and are just hoping for the best. From a shareholder point of view you have to question cancelling the Independence 2020 UK season as well. With Empress and Majesty itineraries effected how many ships need to make Cococay runs?

twangster reacted to a post in a topic: Ovation Goes North, Way North to Alaska! 11 Nights, May 13, 2019

We gotta meet up @twangster and talk about this crazy first day.

Will be on this cruise with my wife. So excited!

So sorry @twangster and others. I don't purchase additional travel insurance but I use my Chase Sapphire Reserve travel card that has a lot of similar benefits. I hope they treat me better than it seems Allianz treated you. :(

Nicolas LaBarre reacted to a post in a topic: Holland America testing additional charge for two entrees

By chance if you still have your cruise compasses can you upload them to Matt? ?

We have to do an RCL Blog Meet up!

Is this a fun activity? Is it worth paying for? My wife and I don't have any experience with wine but are open to an adventure. What do you think? Have you done this activity?

We chose to book Whales, Wildlife, and Brown Bear Search when it was on sale last weekend!

I use EBATES (Travelocity) and book cruises when cash back is 10-14%. I usually save about $150 per cruise that way.

My wife does want to do an excursion with sled dogs but we don't know if we should do that in Juneau or Skagway. Here's our itinerary: 11 NIGHT ALASKA GLACIERS CRUISE Vancouver , British Columbia | Sail Away 5 PM Sea Day Sea Day Icy Strait Point , Alaska Arrive 9 AM | Depart 8 PM Sitka , Alaska Arrive 7 AM | Depart 6 PM Cruising Hubbard Glacier , Alaska Juneau , Alaska Arrive 7 AM | Depart 9 PM Skagway , Alaska Arrive 7 AM | Depart 8:30 PM Endicott Arm & Dawes Glacier , Alaska Sea Day Sea Day Seattle , Washington : Disembarkation ?