 Posts

44

Joined

Last visited
Recent Profile Visitors
The recent visitors block is disabled and is not being shown to other users.
Bish's Achievements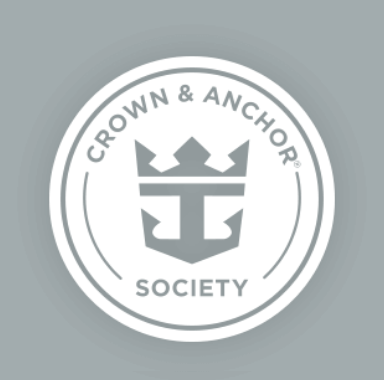 Platinum (3/7)
125
Reputation
Thanks!! What a great blog! Writing is a gift! Appreciate the re-direct! Bish

Well what a great blog this was and great questions as well. God bless whoever thunked up this site..... We were Star Class on Ovation this year and fell in absolute love. We are staring down a possible trip on NCL's Bliss in a 2 BR Family Suite in the Haven. I've read that NCL nickels and dimes you to death. A $5 uptick on a shrimp cocktail? Please. I also believe that anything consumed in the Haven suite beyond Embarkation day is charged to the room, does anyone know if that's the case? In star class, it was a never-ending beer, soda and water delivery......for "free". Are specialty restaurant's included on the Haven? For free? Do you go to the front of the line for things like water slides and race cars? Just trying to figure out apples to apples here..... Thanks, Bish

We were lucky enough to have done our first Star Class cruise this past March. An opportunity has presented itself on Norwegian Cruise Line.....the ship is called Bliss, and I suppose their "haven" category is NCL's answer to RCI's Royal Class. Just wondered if anyone has had any experience with a NCL "Haven" suite, and if so, how did it compare. I've done a bit of research already, and think I already have my mind made up......but in an abundance of caution, I thought I'd ask some expert cruisers!! Thank you, Bish

Hi John, You will love the suite and we did meet Hannah, as we ended up hanging out with another family who had Hannah as their Genie and she was just as amazing as Luciano. Not sure if you have children, but she was especially popular with the 11 and unders! We are looking at cruising again this year and we just can't seem to look away from the Star Class lofts.....and the genies. No reason to believe Hannah will be anything less than attentive, organized, and "on it" in terms of your needs. Enjoy your journey!!

I grew up in the 70's, so for all you youngsters out there, I remember this song from SESAME STREET, never mind the Muppets! Google the Sesame Street version.....its classic! received a Royal Caribbean survey this week and sent it in; RCI followed up with a phone call to thank me for doing that. So..sigh......I guess it's all officially over.

Awwww......I got a little tear in my eye thinking of coming across Kermit singing that song just in the middle of nowhere and out of the blue. Best song ever. Well, that and Layla...... luv the muppets and will see u on the inaugural muppet cruise then. It's a date. Am I showing my age here? Menomena......

Sorry for being MIA the past few days......our trip back to Canada was a bot of a milk run. the acdc show we saw was in 270, but they played another night earlier in the cruise and I don't know if that was also on 270. Sea plea was busy but never felt overcrowded. My son was able to get on xbox once in a while. But there was no time limit for play, so the games are harder to get on to. The air hockey was open fairly regularly, tho I didn't make a big point in checking (sorry). i don't think anyone staying in star class should shun the MDR.....if the genie puts the bug in the wait staffs ears about your star class status, I feel pretty confident saying you will be treated like royalty there. Tho I'd advise against ordering the house wine......the Chardonnay was sickeningly sweet and immediately exchanged for a higher price point glass of wine. I can't remember if I mentioned this or not, but Luciano got us complimentary passes to the thermal spa......hubby requested, but didn't ask if it was complimentary.....but it wasn't on the bill, so guess Luciano made it happen. the concierge club is on deck 12 aft, which is a lovely spot, but also quite out of the way. I thought the breakfast and happy hour food up there has gone down a notch or three since we last sailed (2014). never got there for a proper happy hour, but stopped in, ravenous one late afternoon, after ordering pizza to the room that took close to half an hour to get to our room. Appies were standard fare......and the warm food was all deep fried. Disembarking was easy. We put luggage out the night before, took the rest of our stuff to CK where we ate breakfast. Luciano planned to meet us there at 9 (our requested time) to escort us off, so at 9 bells, off we went. We took the elevator with everyone else, got in the same immigration and customs line up as everyone else, but when Luciano handed us over to a staff from the terminal, she escorted us to a taxi line up that was very short, and waited with us til our bags were loaded. so, now we are home, in genie withdraw and jetlagged to the hilt. I do think star class was an amazing experience, one I'm sure we will repeat when we can. Money well spent. Thanks for following along, and if anyone has any questions in the future, I'm happy to answer them. Speaking of gonzo, with dream works apparently a thing of the past, how great would it be if RCI brought in the muppets as a major production?! happy sailing all!

Odds and sods..... Will mention that friends who saw "the beautiful dream" said it sucked. So did a couple of other folks, including a genie, so we told Luciano we didn't really care to see it either. This cruise has been so wonderful, and this star class experience really is something else. You literally have to deal with nothing....you want something, you need something.....it's a phone call or email away. We feel like we got what we paid for..... oh, and if you are lucky enough to get Marion as your "bar cart guy" he's super! Love Marion! He's on our doorstep ATLEAST twice between 3:30-5:30..... our suite was immaculate; Tristan is our chief steward, and Ari is the assistant (yes, you have two people taking care of your room!) and they were very good at their jobs. And each evening, there was a new towel animal waiting for the kids. I was surprised that we rarely used the balcony.....it's large and beautiful, but somehow, we didn't get out on it much. Hubby says it makes his case stronger for an inside cabin next cruise. Ugh, I don't think so...... the pools are generally very busy, and I found them to be on the smaller side. Lots of deck chairs. The adults only pool area is very lovely. there's a pool bar, comfy loungers, lots of space to sprawl out and read aa good book. staff on this boat are very friendly.....probably the friendliest boat we've been on. Ovation is doing Alaska this spring and summer, and she will be a fantastic boat for that.....so many balconies to view all that gorgeous scenery! She will not disappoint, no matter what class or room you have. My kids never got to kids club once. Lots for them to do onboard. They've loved this cruise and taken full advantage of having Luciano to help with things.....It was my son who asked Luciano if we could iFly every day and we very nearly have! end of random thoughts post.......

Greetings from the balcony......kids and hubby are doing iFly for about the fifth time.....it's nice and quiet now! Oliver, we have only gone to CK for breakfast and lunch.....this evening will be our first dinner there, so deferring to Sabrina on this one! ifly was fun....found out that iFly is also available in Australia on land.....$100 a MINUTE! Yes, I said "minute". People apparently pay thousands to learn to iFly. Perhaps I lead a very sheltered life, but I was shocked to learn this. Later, before the cocktail party, we "pre-gamed" in an Owner's Loft suite, which was very beautiful.....Much larger closet area, no bath tub, and I'd say slightly smaller living room area, and the master bath is a bit further away from the bedroom than it is in the Grand Loft. cocktail party in royal loft suite......Genie Hannah was there greeting guests and getting them drinks; she politely excused herself about 15 minutes in. I hate hate hate saying this, but as of yesterday, the appies were starting to get a bit old. Always the same cheeses, presented the same way, the same nachoes, some not very fresh I might add, same fruit plates......I suppose if I had one complaint on this cruise, it would be that. But I digress......we met fellow cruisers from a variety of classes and suites, everyone dressed up quite formally, which made me grateful I had put a dress on for the party! We excused ourselves just before 6, as Luciano was waiting for us on "dick 3 aft" for dinner in the MDR (Grande, I believe). He told us that he had told "them" that we were star class and so I think we got the VIP treatment. The dining room manager came by several times, the young lady who was our server was at our table every five minutes.....it felt a bit silly but it also felt pretty special to be given such care and concern for our experience. I thought the menu was excellent, and I was grateful for the variety......eating at the specialty restaurants was fantastic for the most part, but when you've memorized the menus, you know it's time for a change! I had shrimp cocktail, coq au vin, and a gin martini! My definition of a great meal! We were told the shipment of lobsters from Maine didn't make it to Australia for our sailing and so they had no surf and turf, and there will be no lobsters on board for the next sailing either. Overall, I'd say there is zero reason to not visit the MDR, especially if your genie lets them know "who you are". From there, we strolled thru the music hall......there were a bunch of kids in there running feral on the dance floor.....one kid was doing cartwheels. There are a lot of kids on this ship and some of them are really out of control. I have kids who are ten, and if I ever saw them behaving the way some of the kids on this boat are behaving, they'd be in big trouble. And I was told yesterday that a group of twenty-somethings were kicked off the ship in Noumea.....they had apparently been sitting by the pool area, drunk and saying insulting things to passengers as they walked by (you fat b______h, as an example). Then in the evening one of them shit in the pool. Yup. You can't make this stuff up. It is is second hand info, but thought I'd share the good, the bad and the ugly on this blog. forced myself to stay up til 11 to see the ac/DC show.....it was pretty awesome......mostly songs from the Bon Scott era, but some of their Brian Johnson stuff too. This morning, we had a galley tour and champagne brunch afterward (so much food, so many drinks....note to self, must go on a diet when I get home). Came back to the suite to find (sob) our luggage tags. God, is it over already? All that anticipation, and you blink and it's over. How the hell does that happen? so we stated packing and received a phone call from a friend we made onboard......his genie, Lisa, has booked Flow Rider for 6 pm, did we want to do a private session with them? Uh, hell yes! So our "group" (us, the family in the owners loft, and the family from the royal loft) will be doing that and then going to CK for dinner afterwards. How fun is that? ive always told my kids that strangers are just friends we haven't met yet.....we have been lucky to meet some really wonderful friends on this cruise. Before I throw out this paperwork, I'm taking photos to attach here, which includes Luciano's planner for is, which he gave us day 1 and which we have amended numerous times:

Oh man.....id typed out a lengthy post yesterday but for some reason, it's not here. Gggrrrrr... ok.....the short strokes......Noumea was not our best port of call. We got off the boat with the intent of taxi'ing to the aquarium. Taxis hard to come by, it's hot, kids are whining to go back to the ship, so back we go, after spending money to exchange currency twice (from and then back to Australian dollars). Returned to find happy anniversary decorations and chocolate cake and a couple of small gifts from Luciano. Not our anniversary, but hubby thought it would be fun to celebrate a few months early. sailing out of Harbour was gorgeous. chefs table with a group of fellow star class cruisers, then to the Freddie Mercury impersonator show which was pretty decent. Children from another family joined up with ours for a pizza party in suite. Silly amounts of food provided by Luciano and their genie, Lisa (pronounced leeza). this am, we did the Escape Room, and solved the puzzle with a whopping 46 seconds left! This was celebrated with a round of bumper cars (sore neck now) and we have our fourth skydive this afternoon at 2. 4:30 is a cocktail party which we received a printed invitation for, in the royal loft suite.....think we are scheduled for the mdr for dinner tonight, tho we probably won't be hungry for it after the party. sitting in Jamie's right now, enjoyed the red pepper soup......the restaurant also has patio dining out on the deck (see photo).

Speednoodles, this lunch is for you......

Kümmelweck? What the heck is that? Food I presume. I will confirm the availability of this for the ou AND learn something new in the doing..... saw pixels and a hypnotist last evening and both were great! In room dining however, was not. Luciano said he would pick up from izumis for us, and the rest of the food had to come from one other restaurant only. Everything was cold. Not sure we would do that again. cocktails and appies seem to be a fairly regular event in the royal loft suite with three super cool, super fun fellow star classers. Another family have also joined in, so we are more like a posse. A lovely man by the name of Marion comes at 3:30 to take drink orders and keeps coming back to replenish the depleted. The posse is trying to sign up again for the chefs table, with the kids left in a suite for pizza and a movie. Loved the reserved seating at the shows.......Luciano meets us outside about ten minutes before to seat us and take our drink order. we are in noumea, New Caledonia today with no plans. Will likely get off and taxi in to the city for a look around.....we are having a lazy day.

No problem with the questions.....happy to help. Chefs table.....I am trying to raise a couple of great home chefs, so originally planned to take the kids, but a fellow star class cruiser said "they'll be bored silly......send them to CK". We followed her advice and I'm glad I did. The kids would have been bored by the length of the service, and as entertaining as Andrej was, it wouldn't have been enuf for my two. Plus, I think their presence might (ok, likely) would detract from the experience for my fellow diners, some of whom paid some pretty big dineros to sit at that table. you know what would be fun? A kids chefs table! I don't mean the standard kids menu fare, but a great menu with very entertaining service and a kids-level introduction to each of their courses.......how awesome would that be for kids? I think I'll make that suggestion to someone.....

Well I'm so glad I'm not the only one who has never experienced "reservations" at breakfast..... today started with a 15-minute late in room breakfast as we were dashing off the boat at 8 for a half day tour (booked by a wonderful trio staying in the royal loft suite). In suite coffee maker, an Nespresso knockoff, just isn't cutting it, so I'm up in that Conceirge Lounge every morning, doing three espresso shots and then a cafe latte, all in the same cup. For those of u not counting, that's roughly 530 steps, and two flights of stairs, but I digress...... Wour friends genie took us right to the tender and away we went. I was told later that it can take folks til as late as 1 pm to get OFF the ship, so I felt extra lucky today. We went to a lagoon for swimming for an hour, and then a fresh water lake/waterfall. Lots of cruise people there as well, so obviously, this was a book able cruise excursion. Didnt wait long to get on a tender and back to the boat. had a humiliating go at the trapeze this evening before heading to Izumifor dinner. Food was terrific, ambience was similar to a 7-eleven. It was nearly riotous in Atmosphere. Won't be rushing back there, tho the edamame was to die for! I did not know this before today, but on port days, room service is limited to the regular room service menu. Lunch was hard to find as we didn't get back onboard and cleaned up til 2ish, so I ended up grabbing a slice of pizza at Sorrentos, which was quite good. They also serve a few varieties of salad here.