Posts

63

Joined

Last visited
Steve L's Achievements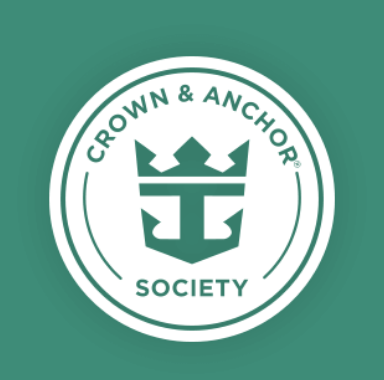 Emerald (4/7)
25
Reputation
Well I said I was going to report back the results of using an online travel site to book my Royal cruise and here they are: Got the 14% back from Ebates as promised. This year I noticed during cyber Monday that almost all online travel sites were at most offering only 5% back. That's a huge cut. Anyone else go this route this year? Orbitz $2,552.00 $357.28

Good inside look at the life a a performer. Enjoy this 7 minute clip.

I'll check mine at the beginning of next year. I think lots of people would jump ship if they hiked the fee...me included.

Not true.....as of now it's $450....but yeah the rumor is out there. from The Chase Sapphire reserve web page. At a glance Exceptional travel rewards and benefits 3X Points on Travel and Dining from airfare and hotels to fine dining and cafés* Same page link to Offer Details APR 18.49%–25.49% variable APR.† Same page link to Pricing and Terms ANNUAL FEE $450 annual fee† Same page link to Pricing and Terms; $75 for each authorized user† Same page link to Pricing and Terms

That's exactly what I do!

Never considered having lunch in the main dining room. Does that take place every day or just on seas days when everyone is on board? We always head over to the Windjammer......that spread looks worthwhile to give it a try. Thanks for the pics and the heads up.! We are on Mariner of the Seas in two weeks so really enjoyed your live blog on facebook on departure day and all these pics....

We leave next month on Mariner and we were notified by our travel agent our itinerary changed from a sea day to a second stop at Coco Cay. I like sea days so I'm hoping this second stop is as fun as the first stop.....

Well I wish you could have read some of this info ( ebates, cruisecompete) before you booked ? The red wine you can bring yourself although it's a nice touch. (you can bring two bottles.... saves a lot on your bar tab!). The on board credit seems pretty low for a balcony. It's all a learning experience. I bought cruise insurance first time out then read my credit card benefits and found out I wasted money on that. Lesson learned. I'm always trying to "maximize". We think alike in that regard.

How did you book it?...which card and through whom. Travel agent or direct with the cruise line? Hopefully you will love your cruise as a newbie. ...we sure did!

You did read that right ....you don't get payed for 90 days AFTER the cruise is completed. In my case it took about 120 days....I sent a few emails to Ebates and they apologized for the delay but the 14% back eventually came. You just need a bit of patience!

Hi Barbara...cruisecompete is a site that has travel agents bid on your cruise. I really liked using them. You just input the cruise line you want, dates, and cabin style and (in my case) 4-7 travel agencies will bid for your business including on board credit and perks such as spa treatments or specialty dinning. It's not a bad way to go but since I found how much Ebates pays you to book a cruise through Orbitz I have used this method since.

Sounds like you have the cc strategy that works well for you. I applaud your maximizing and optimizing goals. I try to do that exact thing in my household!

Hi 2Beeze Yes, I think it's worth it and I have it as my number one travel card. I also have the fee free Chase Freedom card and with it's rotating bonus categories, I channel those 5x points to the Reserve. Then all those points are worth 1.5X more when you book through their portal. Hard to beat that! It has primary auto coverage ( I scraped a boulder on my rental car which damaged the side costing $1400 and the credit card covered that without it being reported to my insurance company). Our cruise ship had to turn around and head back to Cozumel because a fellow passenger had a medical emergency and the card covered our expenses because we missed our flight. The $300 annual travel credit actually makes the true cost $150. I feel very confident that holding this card is well worth it. I always book anything travel (3x points) with this card. Hope this helps!