 Posts

12

Joined

Last visited
Kelsjava's Achievements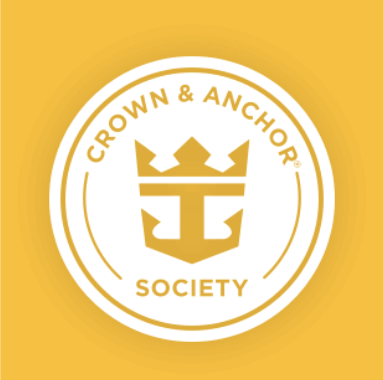 Gold (2/7)
27
Reputation
I can take a picture of it for you tomorrow night

Then it was time to get ready for dinner. We met down on the royal promade as I wanted to buy a wow band. Then off for pre dinner drinks in The Shooner Bar (so far this is my favourite bar). Dinner was great we have a corner window table that is only the 5 of us. I had the antipasti, NY strip and creme brule. Everything was really good i do wish there was more crunch on the creme brule. After dinner we went to the casino we normally spend about an hour there in the evening everyday. My mother won so yay her!! Then time for karaoke. We love going even if we never sing! Then it was time for the ballon drop! This was awesome lots of fun dancing and the balloon drop. I'm glad it was less busy than New Years on liberty as that was crazy! Then grabbed a bottle of water and off to bed.

Hello from Symphony! Wow!!! She's a beauty! She sure put the other ships in port to shame, here in port of Miami was 2 carnival ships (did not see names), NCL Bliss, MSC Seaside, a celebrity ship, and symphony of the seas! I am sitting on my balcony and the view is amazing!! I am in 10329 a boardwalk view balcony with royal up. It is considered an obstructed view cabin but I think the view is perfect! Sitting in the chair I can see the people and the board walk, the aqua theatre as well as the beautiful ocean! It's fantastic and not crazy noisy like some reviews said it would be. I really like the colour scheme on the this ship the blue is way nicer than the teal. Embarkation: wow was that easy! Easiest I've had over 6 RCL Crusies. To be fair the last one was awful, fog, delays, computer outages and people passing out in Gavelston. Total curb to ship including getting luggage tags from porters as Royal IT strikes again and our set sail pass had the new cabin number but the luggage tags were not updated took 15 minutes max. We boarded later than we normally do at 12 ish as getting 5 adults coordinated takes a lot of effort. We wandered until 1 then went to the rooms then off to explore and get the first drink. Next was muster drill in the aqua theatre boy was it hot! I liked the safety video though! It was cute James Bond style thing. Next was was sail away! 2 ships left before us a carnival ship and NCL Bliss. It was really cool watching them go past from deck 16. Next up was unpacking as our suitcases arrived and getting ready for dinner. We asked the stateroom attendant to separate the beds and give me ice and 2 wine glasses a day! So far he is amazing!!

Cruise day!!! I will do an update on about an hour but here's my view

I can let you know tomorrow when I board and find my room

Views from the balcony in Miami as I wait for the others to get ready. It's already 26 degrees Celsius (I don't do feirenheit as a Canadian) so I'm excited by the day.

Hi Guys, This is a last minute creation for a live blog for my cruise on symphony of the seas. I meant to start info bit earlier but I have had a crazy couple of days with having to buy a new laptop and other last minute errands. I live in Winnipeg Manitoba Canada and am travelling with my mom (M), her Partner (S), my younger sister (B) and family friend (C), we range in ages from mid 40s to my younger sister being 18, I'm 21. We booked 3 staterooms (as a preference we like only 2 people per stateroom as we have to fly in we normally do a couple of days before or after so have 12 days of stuff for a 7 day cruise). We booked one ocean view balcony on deck 9 and 2 interior rooms of deck 9. About 2 months ago a received an email asking if I wanted to bid with RoyalUp and I saw this as a research opportunity so bid the minimum bid of $200 on a neighbourhood balcony cabin. I found out yesterday that I received the upgrade so now we have one interior cabin on deck 9, one ocean view balcony on deck 9 and one boardwalk balcony on deck 10. M, S and C flew into Miami on February 12 and B and I flew in on February 14. We rented an air bnb as we would have needed 2 hotel rooms for 5 adults and we like having a kitchen. We have water taxi booked for Miami and am looking forward to doing some exploring. I bought the 4 package voom on sale and I have the refreshment drink package as with the exchange it is too expensive to buy the deluxe drink package. I will bring my 2 bottles of wine on board as well. Our ports of call are St. Maartin, St. Thomas and Nausea. For St. Maartin we have a jet skiing tour booked, in St. Thomas we are going to take a taxi to Meaghans Bay and enjoy the beach. In Nausea Im staying on the ship, but the rest of my family is going to Atlantis (I don't like water parks particularly). If you have any questions or want me to find something out just let me know, Im happy to find out if I can. Side note: I love lying in a pool chair in the sun and reading a good book so thats where I will be most sea days. I am currently writing this sitting on the balcony of the air bnb and it is fantastic! No pictures tonight as I'm going to bed now as I was up at 2am to catch my flight. I will post some pictures tomorrow from around Miami.

Things that have worked for me: 1. Only have one glass of wine on the flight - one glass puts me right to sleep so it's great for those long flights over night. 2. Sleep on the plane 3. Stay awake until 9-10pm on the day you arrive.

The drink package dropped from $56 to $52 for my sailing on symphony in a week and a half. Also bought the 3 night dinner package for $89 as we were going to Chops anyways and that was $52.99 on its own and cancelled my 3 device Voom amd bought a 4 device Voom for a total of $6 more across the sailing.

Thanks so much for the help!

Hi guys I've been a silent lurker for years, but decided I would finally post. On our upcoming cruise on symphony (Feb. 16, 2019) we are looking for something to do in St. Thomas as a group of five adults ranging from 20s to 40s. One first time cruiser, one fourth time, the rest 8th time cruisers. Coming from a city that is nicknamed Winterpeg in Canada we love the heat and lying on the beach and drinking fruity alcoholic drinks. I can not find any all inclusive day pass options for this port. If anyone has any ideas on what we should do that would be great. Or knows what beach to go to so that we could rent a lounger and buy drinks and swim in the ocean that would be great!