Posts

67

Joined

Last visited
Recent Profile Visitors
The recent visitors block is disabled and is not being shown to other users.
darketower's Achievements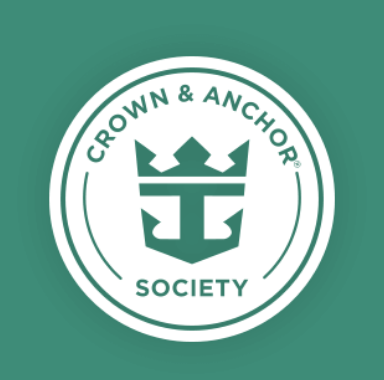 Emerald (4/7)
76
Reputation
Navigator of the seas - Nassau

I would have to agree. Thankfully our first big ship experience was a B2B on Harmony. Even with two weeks, we didn't experience everything we probably could have. These ships are just amazing. I can't wait to get back.

It could be a while for the cruise planner credit and port fees. I got my FCC for my cancelled April 20 cruise on May 1. Still nothing on the cruise planner credit or port fees and taxes....not even an email.

We'll see you there! That is when we L&S'd to. It's a family affair with my parents and my sister and her husband. Was disappointed to push it a year but no one was comfortable with possibly being the very first to go out.

Yes they do. We were supposed to be on Oasis 7 night to CocoCay this 8/16 but lifted and shifted to next August. The itinerary is Orlando, Coco Cay and Nassau. With 3 sea days.

That's what it was....didn't realize I had a certain amount of time and it was cancelled. I think I will take @Neesaadvice and call later at night. The price is still the same, so I'm not worried about losing anything.

Anyone have this happen to then and if so, thoughts to resolve?? We repriced our room through our TA and when it came through we noticed that one of our drink packages was cancelled as part of it. The TA said we need to call RC but obviously they are super busy right now. Any thoughts.

I would take ocean view all the time. I don't like the idea of looking across into other balconies and vice versa. I love being able to look out over the ocean in the morning and also enjoy watching as we dock at port.

Typically they will only let one person in the room get the beverage package if the other gets the refreshment package, otherwise it's both adults get the beverage package.

If it's a 7 day cruise, it's usually on night 2 and night 5. The only difference is some people dress up and they have photos. It used to be more formal and everyone would dress up. Not so much anymore....

I was at my local AAA getting my real id license and grabbed a RCI travel book. They still have the itinerary maps in them. I think you can request from RCI, kinda old school, but I really like the itinerary maps too!!

Ocean view Balcony and 1 cruise all day every day. We enjoy having the private space where we can retreat for some downtime or just enjoy drinks and snacks together. We aren't in our room a ton, but it's enough to really enjoy the extra space and view.

No discount, standard cruise planner deals.

@bossdog421 are the cabanas assigned or did you get to choose?

Thanks @bossdog421. The pictures are great - I can't wait for our April sailing! Enjoy the rest of your cruise and happy 10th!