 Posts

128

Joined

Last visited
Recent Profile Visitors
The recent visitors block is disabled and is not being shown to other users.
Mikeb1892's Achievements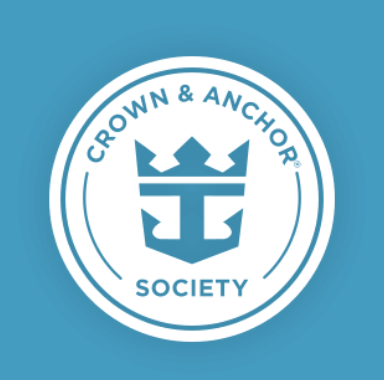 Diamond (5/7)
26
Reputation
$10 per meal or $10 per package?

In CP, pricing only shows cost for adults. Does this mean children (under 12) are free?

Great suggestion. I would have never thought to do this.

We have a travel agent that we are booked through, and they are somewhat diligent about checking for lower prices between when we've booked and sail date, but not anywhere near how diligent I am (daily checks in most cases). What website(s) do you use to try and find reduced cruise rates?

Question on having the OBC available "now" and using for Cruise Planner purchases. If we do use it for a CP purchase, then find a better price at a later date on CP, and cancel the original CP purchase, will the OBC appear back as available immediately (or in the near future)? If not, how do we get that credit back? Will I have to call BofA again?

Thanks for this, it is very helpful.

Ok, that would be great. We're in the process if booking another cruise so as soon as we're confirmed I'll get it switched over. @Baked Alaska any suggestion on contact method and contact details (phone number, email address, etc)? Thanks for your help.

Mrs. RoyalMoyal reacted to a post in a topic: What do I need to know about booking connecting rooms?

Looks like he's enjoying himself.

I don't think you're criticizing at all and I appreciate your experiences. We were all set to book one room but when I did the pricing it was actually cheaper to book 2 connecting rooms than it would have been for the 4 of us in one room. Factor that with the added bathroom and extra space and it was a no brainer.

Planning 3 night from Port Canaveral, me, wife and 2 boys (14 & 8 at cruise time), getting connecting oceanview rooms, driving to port from Orlando day of cruise. Wife is only one who has cruised before.

How will the room attendant feel if we ask for one king in one room amd two twins in the other? Will they know what were doing? Will it matter?

Plan is for my wife and one son to be booked in first room, and I and my other son booked in the connecting room. Planning a 3 nighter out of Port Canaveral in Aug 2021. Would like to actually have my wife and I stay in 1 room and our boys stay in the other. Is this doable? What hurdles will we run into (ie beverage packages, OBC, etc)? Note: boys will be 14 and 8 at time of travel.