 Posts

143

Joined

Last visited
Profile Information
Gender
Location
Interests

Flowrider, Rainforest Hiking, Snorkeling, Cruise naps

Recent Profile Visitors
The recent visitors block is disabled and is not being shown to other users.
Mrs. RoyalMoyal's Achievements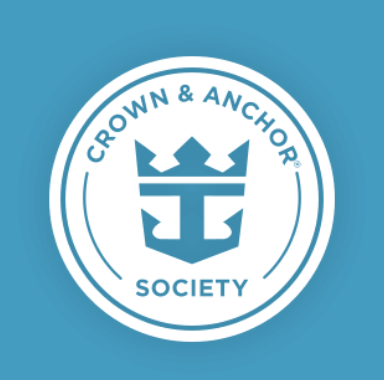 Diamond (5/7)
106
Reputation
Mrs. RoyalMoyal reacted to a post in a topic: Is there way around the FL law against proof of vaccine

Mrs. RoyalMoyal reacted to a post in a topic: Shore excursion - ORLANDO (PORT CANAVERAL) - What to do ?

Mrs. RoyalMoyal reacted to a post in a topic: Shore excursion - ORLANDO (PORT CANAVERAL) - What to do ?

Mrs. RoyalMoyal reacted to a post in a topic: What is the most frustrating thing about Royal Caribbean cruises?

Mrs. RoyalMoyal reacted to a post in a topic: What is the most frustrating thing about Royal Caribbean cruises?

Mrs. RoyalMoyal reacted to a post in a topic: CDC Guidance for US cruises- 98% Crew, 95% Pax vaccinated. Are you OK with that?

It took 80 days to receive my son's new passport, submitted in early February. He is 16 now, so this one is good for 10 years! I had to make an appointment with the County Clerk, I filled out the application and printed it beforehand, photo was taken on-site. It took 10 minutes, no wait or lines. 40 days after submission, my check was cashed, 40 days after that we received his old and new passport in separate envelopes (standard procedure).

Sharla (MEI) took care of it! I did not pester her until yesterday afternoon, this morning it was all done. Like magic.

I was not able to pick seats... I'll ask Sharla for help. On Monday. I don't have to bother her with this on a Friday night!! It's a December flight, there is no hurry.

I've seen it. I almost got out of the Flowrider line to go do it, but when I realized it wasn't arrows I stayed in the flowrider line. It was on the sports court on Oasis. It looked like the participants were having a grand time.

Yes, departure port. And a hunch..... We were home this year for Christmas, not in the Diamond Lounge playing cards. We had a live tree and everything. Church, big dinners, and presents. We do that on the ship too - but less presents. I may end up heading north to Lake Placid for a few nights instead. Gotta love & embrace winter to do that!

We only booked kids sail free ONCE. On the Summit, 13 years ago. AND they had to be in the room with us as 3rd & 4th berths, AND not on a holiday. It was a very reasonably priced trip... with Celebrity (sorry)!! We may see the offer again when ships can be filled, and then only if the bookings are low.

5 "ish". We have FCC "floating" from one year ago, we lifted and shifted Anthem in April of 2021 to 2022. We will wait to apply the FCC to whichever cruise is most likely to happen first. Odyssey is hopeful, Anthem in December??? That one I am not so sure about. Odyssey Dec 2021, solo trip - I have a hotel reserved and used ChoiceAir to book a refundable flight. Anthem Dec 2021, family Christmas cruise Odyssey Feb 2022 - hubby gets to go on solo trip Anthem April 2021, family Allure April 2022, first and second week... refundable deposits on both weeks, school schedule will pick the week for us and we will cancel one week when we know - so no Junior Suite for Easter 2022. Refundable deposits are the new "norm" in our house!! Prices usually just go up and up, and we prefer adjoining rooms. Meanwhile, in upstate New York we will go camping and fishing multiple times this summer. We just have to stay on our side of the St. Lawrence River!

In Northern New York it is an insult to receive a tip in Canadian dollars (or one loonie) egads.... but it is also way easier to just spend Canadian dollars in Canada. Like twangster said, the crew will be pleased with anything extra received.

We had the Key on Freedom and enjoyed lunch in Chops on Embarkation day. But that was in April 2019.. when the Key was a great value. $1.50 more than VOOM stream and surf, (It was 19.99 each pp/pd) 4 extra hours on the flowrider, 2 hours on the ice rink, great show seating, and walked to customs from debarkation breakfast. The Key has evolved.. but it was great that week!

No. But to each their own.. I would have to miss work for at least 14 days, so it will not happen soon.

Another vote for Embassy Suites, it suits families well. They do have parking and shuttle service, but we park at the port. It is fabulous to just walk to the car, and go home. It's a long enough drive that I do not want that journey to be longer.

2021... lord have mercy! yes, we look forward to next Christmas, and we are in the process of lift-and-shifting Easter... thanks to Sharla at MEI. She is great!

I hope we can be at sea for the Holidays in 2001, because we are booked!

Hotel Casablanca is nice. We usually stay in a "family suite" with two bedrooms, one with a king bed and the other with two twins. It is great that my spoiled teenagers do not have to share a bed, and I sleep better not in the same room, but same suite as my family. I think Matt the blogmaster agrees on this!! It's not a Hilton. It is a small, local place, so go in there with that attitude and you will be happy. They have tiny, windowless rooms, rooms with windows, and suites with terraces. We will stay there again. No closets... but it is a night or two before a cruise, so I do no unpack. Many places nearby for all meals, from $ to $$$$, and shopping from typical port stuff, pharmacies, grocery stores, and Marshalls for forgotten items. Church, museums, and parks nearby too. We have also stayed in the Sheraton Old San Juan, even when it was the Wyndham, it's nice, cold, and has that big hotel feel. We have stayed in the Conando district at what was the Wyndham, and at La Verdanza. Both are fine, and it beach is what you want, or a place to stay before a very early flight. I like Casablanca the best. But hotels are like food, tastes vary. I would not want to deal with the hassle of parking in Old San Juan. Uber or taxi both work fine. Wear your walking shoes! Ahh... Old San Juan. I can just see the Christmas Decorations now!!

A meeting of the minds...