 Posts

169

Joined

Last visited
Profile Information
Gender
Location
Interests

Flowrider, Rainforest Hiking, Snorkeling, Cruise naps

Recent Profile Visitors
The recent visitors block is disabled and is not being shown to other users.
Mrs. RoyalMoyal's Achievements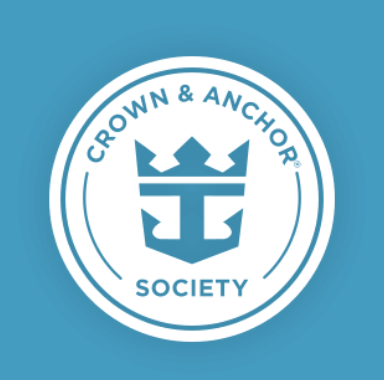 Diamond (5/7)
133
Reputation
Mrs. RoyalMoyal reacted to a post in a topic: Best options for quick breakfasts on Quantum/Quantum class ships?

Morning Muesli with extra over-whipped cream on top.

I prefer to book with my agent (SHARLA!!) but I have been known to spend time and money at those next cruise desks. It depends on the trip. On the ship you can see ALL the rooms available on a deck, which is nice when looking for two rooms. Also if I book it on the ship, it can still be handled by Sharla. I like the fliers at the next cruise desk that have one ship's entire itinerary for the next year or two, or one port and all the ship's schedules.

Has anyone ever received notification that you are upgraded at dinner, after you have been to your originally booked stateroom, dumped your stuff, and are half unpacked?

Yes, minors get the drink vouchers too. 5 for diamond plus, and they work for Redbull. You have been warned!! Anything 13.00 or under.

Just email them and ask, that is what I did when I needed tests. The expiration date of what they are shipping changes frequently.

Started to pack today, luggage tags printed.

My husband just returned from a week on Odyssey - deck 6, port in a Studio. It was not obstructed, but did have a smoking area below. Also you cannot cross to the starboard elevator on deck 6 from the port side. He said the smoke was not awful and he was able to use his balcony when he wanted. But if you are very sensitive to smoke don't book a studio or "square" obstructed room on deck 6, port.

I am masked and tested at work, so it has become routine. On cruises it is not so bad, as I am either outside or in my room/balcony most of the time - so the hours in a mask are much less for me on a cruise vs. normal life. It's all about perspective. I hope the Windjammer stays the same, the reduced touch points by being served or having servings in grab and go cups and bowls is great. Remember Norovirus? Blech.

I rented a car at the Miami airport, I took the car rental shuttle to the airport from the pier, picked up and dropped off the car at the Miami airport car rental center. Most major rental companies are there. It was simple.

SpeedNoodles reacted to a post in a topic: Odyssey of the Seas, Jan. 15, 2022 - The Not Live Blog, Blog

In the Solarium bar they were making smoothies with oats, protein and fruit (in December 2021) . They qualify as a Diamond drink! I'm also VERY VERY pleased the flowrider surface was replaced! It was... challenging with the bubbles and the standing seams. Thanks RCCL and Flowrider.

We are booked. Just got off Anthem's Christmas cruise, it was very nice to have less passengers than normal for a holiday week.

"what is a HAM radio" may or may not have been the answer... officers are getting younger

I went on a Viator/Trip Advisor Farm to Table Excursion in Cozumel, it was excellent; but I work in agriculture, enjoy meeting growers and farmers, and love to cook and try new foods. If you are not willing to be around farm animals and cannot walk on uneven surfaces, this tour is not for you. But if you want to see multiple varieties of what I call "orchard" crops from shrubs and trees, at a farm owned by a Mayan descendant family, and learn how to prepare a few recipes for drinks, snacks, and a meal then this is for you. I met my driver just outside the port, and I went in a clean, modern vehicle with AC to the farm. I met the host and his father and had a lovely time touring the farm and preparing food. All food prep and cooking was done outside - the entire tour was outside. Flush toilettes were available and clean. Hand sanitizer and soap and water were available. The driver then took me back to the port. I participated solo, I believe he said they accept up to 6 or 8 people.

I will go on a "farm to table" excursion next week through Viator. I'll try to take photos & post a review. Something different than beach/snorkel/shopping.

I have driven to Ontario from Northern New York, more than once, just to buy beer. I always claim it. I also stop at Tim Horton's... LOL. Twangster is right, you don't lie to border control. I always declare everything, once I bought hockey skates and I ended up receiving the tax back! You will be able to bring the 4 L back, just pray the bottles don't break in your checked bags.