Posts

393

Joined

Last visited

Days Won

1
KJ1231's Achievements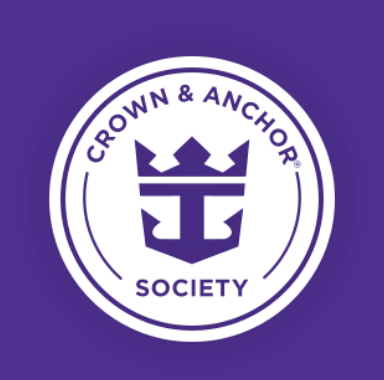 Diamond Plus (6/7)
328
Reputation
I searched and didn't find an answer.... We had our May 2020 Alaska Cruise canceled and took the 125% FCC. The FCC now has an expiration date of 4/20/22. There's no way I'm taking the jab. Is it possible to get the 100% cash at this point? Has anyone been able to do this? For mine - we got $1,486 FCC in lieu of $1,189 refund (x2)

KJ1231 reacted to a post in a topic: Masks during the whole cruise? Vaccines Required? Limited Ports/Excursions? What would be too much?

So will people that don't get the vaccine be able to get cash in lieu of FCC? Requiring vaccines is a substantial change in policy and I'm sure that many would not have purchased cruises had we known that a vaccine was required.

Too many beautiful places I can go in the US without a mask to ever have to wear one on a cruise ship. no masks required on my pontoon boat! And imagine that tan line ? No mention about excursions either - will they mandate that you have to take "official" RCCL excursions to enforce their rules? That would definitely be a deal breaker for me.

I, too, have a July cruise. Western Med. Doubt it will sail and want to get $$ back so waiting for official cancellation.....

Do you mean 7/15/2021? We were on that one too. Has there been an official announcement that it won't sail?

KJ1231 reacted to a post in a topic: With the new Vaccine information when it will be possible to cruise normally

You won't regret it! We bought a place in the Pocono Mountains of Pennsylvania in October 2019 thinking it would be a weekend place with a couple weeks in the summer. Instead I have spent abut 75% of the time since March at our mountain house! And now retiring in August so will be able to continue to spend a lot of time here. Even bought a 20' pontoon boat for the 28 square mile lake nearby so now I do my own cruises! I am having the best pandemic ever!

So originally booked Alaska in May 2020. RC canceled us and we took FCC of almost $3K for my wife and I and refunds for the kids. We had booked airfare for 4 to Alaska which was a little over $3K and have a credit that expires 12/31/2021. We then booked Western Mediterranean for July 2021 for 6 of us figuring the FCC and airfare credit would be put to good use. Airfare Philly to ROme is $1,600 on American Airlines which is not affordable at all. Since I don't know if we'll even be able to cruise in July I told the family that the July cruise is probably out. So I booked a Southern Caribbean for my wife and I for November 2021 figuring we'd be cruising by then and I would use the FCC that expires since it wasn't extended (yet) to summer of 2022. Bottom line - currently have $3K in American Airlines credit that expires 12/31/2021 and $3K in RC FCC that expires 4/30/2022. - have 2 cruises booked - Western Med July 2021 for 6 ($1,500 in non-refundable deposits); Southern Caribbean in November for just my wife and I where I can use FCC, air is taken care of already. Perfect storm would be to have airfare extended to 12/31/2022 and do Western Med in 2022..... barring that I need to make plans in order to not lose the $3K from American Airlines.

2018 we did a cruise out of Tampa for a New Year's eve cruise. We were 24 hours late leaving Tampa due to fog so skipped Grand Cayman. Highlight was when captain pulled the ship up close to Cozumel and we could see the fireworks all along the coast while the captain laid on the horn.......... Like others, we have a relatively large family so being away Christmas day is not likely to happen.....

I just booked Hotel Casablanca for 11/5-11/7/21 so we'll have the whole day Saturday and most of Sunday to explore before the 8:00 PM sailing. Hotel is is in old San Juan and .4 miles walking or 1 mile by car to cruise port. $159 - $250 night depending on room. Never been to San Juan and went by Trip Advisor. Open to opinions - can always cancel and go elsewhere....

Thanks for quick reply.... will pass this time.....

We made reservations for a cruise out of San Juan with an 8:30 PM Departure time. We may or may not board in time for lunch on. Thinking about getting The Key and wondering if the lunch can be used on another day because of the late sail time? If not, what's the latest time you can actually arrive for lunch?

And my wife's parents live in Glen Ellyn for awhile - not far from you!

Screw the cruise lines! Buy your own! Have the best pandemic ever here. We bought a place in the Pocono mountains last October thinking we'd be here mostly weekend and vacation week here and there. I've been working from the Poconos since 3/17 and will be until at least January! We're close to a large lake so we got our own cruiser!

We did Brilliance out of Tampa in December 2018. We like this class of ship. As others mentioned, the cruise compasses that have been uploaded will have the info. We actually got fogged in in Tampa so left the dock 24 hours late and skipped Grand Cayman and only did Cozumel. My wife and daughter swam with dolphins and didn't like it a little bit. My son and I went to a place that had 13 zip lines that ended with a zip in to the water and then paddled and swam through caves. I would do that again!

They got back to me via email and it's 100% refund since we're more than 90 days out. They also said that the free cruise offer expires in December so can't book later. BUT they said I have another offer for beginning of 2021. Calling now!