Posts

403

Joined

Last visited

Days Won

1
KJ1231's Achievements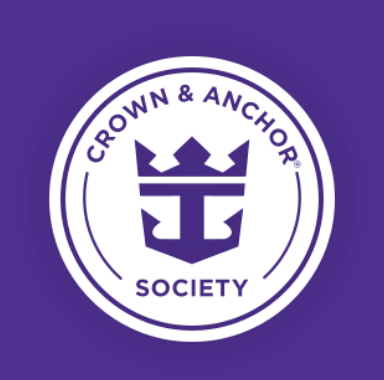 Diamond Plus (6/7)
353
Reputation
I'm a birdwatcher but ner felt the need for $500 binoculars. I've been using these Nikon's for a few years now and they do the job well and won't break the bank. I used Bushnell in the past adn these blow them away: https://smile.amazon.com/Nikon-10x42-ProStaff-Binoculars-Black/dp/B01B6FBG0K/ref=sr_1_5?crid=1RDG4ZCFKFVMV&keywords=nikon+10x42+binoculars&qid=1661215898&sprefix=nikon+10x%2Caps%2C168&sr=8-5&ufe=app_do%3Aamzn1.fos.18ed3cb5-28d5-4975-8bc7-93deae8f9840

YellowBrickRoad reacted to a post in a topic: Future Cruise Credit (FCC) - how to transfer to another cruiser

RWDW1204 reacted to a post in a topic: Future Cruise Credit (FCC) - how to transfer to another cruiser

michelle reacted to a post in a topic: Future Cruise Credit (FCC) - how to transfer to another cruiser

KristiZ reacted to a post in a topic: Future Cruise Credit (FCC) - how to transfer to another cruiser

Baked Alaska reacted to a post in a topic: Future Cruise Credit (FCC) - how to transfer to another cruiser

whitsmom reacted to a post in a topic: Future Cruise Credit (FCC) - how to transfer to another cruiser

KJ1231 reacted to a post in a topic: CDC Says Cruise Ship Conditional Sail Order Will Become Voluntary on Jan 15, Despite Omicron

My wife and younger daughter just returned from Caribbean (Miami, Nassau, Coco Cay, Miami) on Freedom and had a great time. My wife and older daughter have booked Vision OTS, 7/28-8/5, in the Western Med. I have begged them to start looking at Covid requirements at each port (Nice, Provence, Corsica, Portofino, Rome, Palermo) as well as Barcelona where they sail from. They think because they are vaxxed and boostered that they are all set. I think I saw where Italy currently requires booster in the last 6 months which they won't have and currently not able to get another booster. I saw where @twangster has put off Europe sailings and wondering if anyone is actually flying to Europe and attempting to sail this summer? To be honest - I'm only just getting back to looking at the blog since I won't be able to sail until they open it up to the unvaxxed. Scrambling to help them now....

Funeegal reacted to a post in a topic: Future Cruise Credit (FCC) - how to transfer to another cruiser

I sent an email last night and received a response this morning. I sent the following email to

[email protected]

: Hello, My name is Kenneth Johnston, date of birth mm/dd/yyyy and Crown and Anchor Number xxxxxx. I have two Future Cruise Certificates that I would like to transfer to family members: 1-xxxxxxxx in the amount of $1,486 1-xxxxxxxx in the amount of $250 I would like to transfer these to my daughter, her name (DOB mm/dd/yyyy; Crown and Anchor number xxxxxxxxx). She is going on a cruise with my wife, wife's name (DOB mm/dd/yyyyyy; Crown and Anchor Number xxxxxxxxx) and I would like the FCC to be sharable between the two of them. Reservation number for Susan and Megan is xxxxxx. Thanks! Ken Johnston Here is the reply I received: Hello Ken, Thank you for your time. My name is Cat and I will be happy to help you today. Thank you for much for taking time to send us your consent to allow for your daughter Megan Illg and your wife to be able to utilize 1-xxxxxxx and 1-xxxxxxx on their upcoming cruise res number. While we are unable to physically change the name on the certificates, I have notated each certificate with your direct consent to allow for advised guest to be able to use them. For security reasons, we are unable to make changes on a booking with anyone other than the Travel Advisor, if listed on the booking, or directly with the guests booked on that cruise. We kindly ask that they reach out to us or their possible advisor for assistance with application of the certificates. Thank you for considering Royal Caribbean International. It is my hope that we can welcome you back onboard with us in the future. Sincerely, THANKS AGAIN @michelle!!!!

I had asked @michelle and she said that I would have to call. I'm hoping they allow me to speak for my sons on the same call otherwise I'll have to call 3 times but it will be worth $2,200+ and my wife and daughter basically do Western Med cruise this summer without much additional cash outlay.

Understood. I'm hoping someone was able to get around this rule since they changed the rules for cruising AFTER they issued the FCC. I'd be happier to get the cash back....

I have $1,750 in FCC that I will not be able to use. I am not, and will not get, vaccinated. My wife and daughter are headed to Europe in July on Vision of the Seas. Has anyone been successful in transferring their FCC to a spouse? My two sons have $250 each that I paid for that I'd like to give my daughter for that same cruise as they won't be able to use it. I paid for all these - why do I have to jump through all these hoops to use MY money.... Bad enough my one son is losing $750 in airline (American) credit because his schedule hasn't allowed him to take a vacation....

Umm.... why not just have everyone sign a waiver that they won't sue if they contract covid. Anyone that would get on a cruise ship and think they won't get covid should not be cruising... you can't sue vaccine manufacturers - even if it kills you! ..... did anyone ever sue if they got any of the other flu variants ? I saw the news pop up on my phone and thought I'd make a reservation for Alaska in 2023. Then read this and just saved about $10K. Will continue to hang out in the Poconos on my own cruise ship - 20' Bentley Pontoon!

Wife and daughter we on Freed of the Seas 1/3-1/7. Waiter told them 1,800. They said it felt like they were the only ones on the ship. Empty elevators, whole section to themselves in the Windjammer, people spread out in the dining room, no one at the the pool, etc.

They are having a blast - they've gone to shows every night. The wait staff in the dining room has been great with my daughter - giving her the next night's menu in advance so she can verify the gluten free choices, etc. They also bring them their glasses of wine as they are being seated (my daughter is 20yo and my wife says they treat my daughter like a princess). If there has been any problems they haven't mentioned them. AND I just got another picture by the pool area and it is empty! So they are either all at he beach or hiding in their cabins.... Almost good enough to make me consider getting the jab.......

Wife and daughter are on Coco Cay today - no issues so far on the Freedoms of the Seas this week (Miami->Nassau->Coco Cay->Miami). They sent me pictures of all the empty beach chairs. Waiter said about 1,800 on the ship?

I searched and didn't find an answer.... We had our May 2020 Alaska Cruise canceled and took the 125% FCC. The FCC now has an expiration date of 4/20/22. There's no way I'm taking the jab. Is it possible to get the 100% cash at this point? Has anyone been able to do this? For mine - we got $1,486 FCC in lieu of $1,189 refund (x2)

KJ1231 reacted to a post in a topic: Masks during the whole cruise? Vaccines Required? Limited Ports/Excursions? What would be too much?

So will people that don't get the vaccine be able to get cash in lieu of FCC? Requiring vaccines is a substantial change in policy and I'm sure that many would not have purchased cruises had we known that a vaccine was required.

Too many beautiful places I can go in the US without a mask to ever have to wear one on a cruise ship. no masks required on my pontoon boat! And imagine that tan line ? No mention about excursions either - will they mandate that you have to take "official" RCCL excursions to enforce their rules? That would definitely be a deal breaker for me.

I, too, have a July cruise. Western Med. Doubt it will sail and want to get $$ back so waiting for official cancellation.....

Do you mean 7/15/2021? We were on that one too. Has there been an official announcement that it won't sail?