 Posts

36

Joined

Last visited
Recent Profile Visitors
The recent visitors block is disabled and is not being shown to other users.
Brogan's Achievements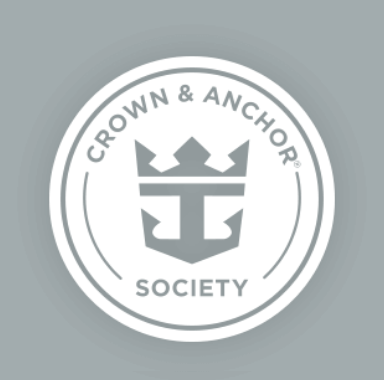 Platinum (3/7)
46
Reputation
Joe01 reacted to a post in a topic: Anthem of the Seas Protocols announced for summer sailings from UK

I'm in the same position as you. I am only 20 and so haven't received my first dose yet and won't for about 2 weeks probs. Also in the UK they are still saying 3 months between jabs. I'm just hoping I can get my second jab a lot sooner than the 3 months they are saying.

RCIfan1912 reacted to a post in a topic: Anthem of the Seas Protocols announced for summer sailings from UK

RCIfan1912 reacted to a post in a topic: Anthem of the Seas Protocols announced for summer sailings from UK

Yes, as I am booked on an Anthem sailing this summer I received an email today from Royal outlining the new policies and protocols for anthem this summer and their UK website has been updated with this info today. https://www.royalcaribbean.com/gbr/en/healthy-sail-center/before-you-board-your-cruise?country=GBR

As a reminder all guests sailing on Anthem of the Seas between 07th July 2021 – 29th August 2021 must be a resident of the United Kingdom (including the Channel Islands & Isle of Man). Vaccine & Test Requirements At A Glance Vaccine Requirement At this time, all Royal Caribbean guests 18 years and older must have completed all doses of their COVID-19 vaccine at least 14 days before sailing. Guests younger than 18 don't need to be vaccinated — but if they are, they can follow the testing guidance for fully vaccinated guests. Please note that all crew onboard Anthem of the Seas will also be fully vaccinated. Testing Requirement There are different testing requirements at different stages for cruises departing from England, and they vary depending on your age and vaccine status. Here's a breakdown. Vaccinated Guests must bring the negative result of an rt-PCR test taken within 72 hours of sailing. We will email instructions on how to register for your complimentary test approximately 14-18 days before your cruise. Unvaccinated Guests, 2-17 years old, must take a complimentary rapid antigen test at the terminal and receive a negative result in order to sail. We will email instructions on how to register in advance approximately 14-18 days before your cruise. Guests Under The Age Of 2 have no testing requirements. Travel Documents Checklist Guests sailing from Southampton will need to have the following documents when they arrive to board the ship. Passport/ Driving License: Guests of every age are required to have a passport that is valid for at least 6 months after their sailing's return date. Guests sailing before the end of August on UK domestic cruises may provide a valid UK Driving License. Proof of Vaccination: Royal Caribbean requires guests age 18 and older to be fully vaccinated. On arrival at the port vaccinated guests must display their vaccination status on the NHS App or provide a valid NHS vaccination certificate or letter. We recommend that guests register for the NHS App or vaccination certificate at least 1 week prior to travel, for more information please visit the below websites: England https://www.nhs.uk/conditions/coronavirus-covid-19/coronavirus-vaccination/vaccination-status-for-travelling-abroad/ Scotland https://www.nhsinform.scot/covid19status Wales https://gov.wales/demonstrating-your-covid-19-vaccination-status-when-travelling-abroad Northern Ireland- The Department of Health is working on a solution to enable proof of vaccination. We will update this webpage once we have additional information. Isle of Man & Channel Islands- Please bring a letter or certificate from your general practitioner (GP) as proof of vaccination. RT-PCR Test Result: Vaccinated guests will need to present negative result for an RT-PCR test taken no more 72 hours of sailing. Guests can display their test status on our testing providers App or guests can download the certificate and bring a paper version to the port. Health Questionnaire: All guests must complete the pre cruise Health Questionnaire on the Royal Caribbean App. It will become available in the app the day before you board. Proof of Residency: Sailings onboard Anthem of the Seas between 07th July 2021 – 29th August 2021 are restricted to UK residents only. Your NHS App/Certificate will also act as proof of residency, if you have been vaccinated outside of the UK you will be required to bring an alternative proof of residency, accepted documents listed here. If you require any additional assistance, please contact us prior to sailing on 0344 493 4005. Cruise Ready Recap Follow these steps for a smooth boarding day in Southampton. Get Vaccinated: It's required for guests 18 and older — make sure you complete your full dosage at least 14 days before you arriving in Southampton. 30 Days Before: Download the Royal Caribbean App and check in for your cruise. At this time, you'll also select a 30-minute arrival time slot to begin the boarding process in Southampton. 14 Days Before: Register for the RT-PCR / Antigen test that you will take before boarding. We'll email you instructions about two weeks before your cruise. 3 Days Before: Within 72 hrs of arriving in Southampton, take your RT-PCR test (vaccinated guests only). 1 Day Before: Complete the Guest Health questionnaire on the Royal App. What to Expect On Boarding Day Getting ready to go aboard We will provide all guests with a designated arrival time, we recommend that you complete your on-line check in as soon as possible so you can pick your preferred time. It is essential that you arrive at your designated boarding time, failure to do this will cause a delay to your boarding experience All guests will be asked to complete their wellness screening at the port and provide the required documentation. Unvaccinated guests will also need to take the rapid antigen test on arrival at the port and wait for a short wait period after for their test for their results. You will be guided step by step through the process once you arrive. Please wear your face mask at all times during the boarding process. Onboard the Ship Mask Policy For cruises departing Southampton, see the onboard mask policy below. We are continually evaluating this policy against the latest public health standards and will advise booked guests of any changes. Outdoors onboard: Masks are not required outdoors in open-air areas, such as decks, balconies and by the pool, unless you are in a crowded setting. Masks are not permitted in the pool or for any activity where they could become wet. Indoors onboard: All guests 11 years and older must wear a mask in all indoor public spaces, unless seated and actively eating or drinking. Masks are not required in your stateroom as long as you are with your own travel party. Muster 2.0 The muster (or safety) drill—a mandatory practice at the beginning of each cruise designed to instruct guests in the unlikely event of an emergency. Guests complete the drill on their own time through either the Royal Caribbean app or their stateroom TV. All guests will need to visit their assembly station—a designated check-in location onboard—to complete the process. Dining As all dining venues will offer spaced seating, it is strongly encouraged that you make reservations for your onboard dining. You can reserve specialty dining and My Time Dining times before your cruise via Cruise Planner. Reservations for the Main Dining Room and Windjammer can be made once onboard by using the Royal Caribbean App or calling the reservation line. Windjammer will be open for breakfast and lunch, and food will now be served to you by crew members to avoid guests sharing serving utensils. If you'd like to dine with other parties during your cruise, you can easily link your bookings by using the Royal Caribbean App or calling us on 0344 493 4005. Entertainment Be sure to book your showtimes once onboard, using the Royal Caribbean App. Venues will seat at a reduced capacity to allow for physical distancing, but to ensure everyone gets a chance to enjoy our showstopping entertainment, we'll also be offering more showtimes throughout your sailing. At Ports of Call Shore Excursions At this time we anticipate that you won't need to book a tour to go ashore at our destinations, we are working closely with each of the ports we visit and will ensure we adhere to the protocols they have defined. But be sure to check out our selection of curated shore excursions — we've worked with local tour operators to ensure that they are following the health protocols we have outlined, and to offer a variety to choose from for all interests and budgets. You can reserve tours now on Cruise Planner. Mask Policy When going into port, please observe all local mask ordinances in place for the safety of our guests, crew, and locals in port. During shore excursions, your guide advise as masks are needed. Preparing to Return Home Testing No further tests or documentation is required for your return and disembark at Southampton.

So Royal have dropped the vaccine mandate for US sailings, do we know if that includes Harmony of the Seas out of Barcelona this summer? They haven't announced anything specific for Harmony so I presume it will be the same as the US and have no vaccine mandate?

Spectrum of the Seas will resume sailings on July 31st out of Hong Kong with cruises to nowhere. Cruise Lines are required to adopt maximum 50% capacity and to comply with the respective sets of hygiene, social distancing and contact tracing methods. All Guests must be fully Vaccinated above Age 16 unless not suitable with medical proof. All Guests will have to undergo a Covid PCR Test within 48hrs prior to boarding and obtain a negative result. All crew will need to be fully Vaccinated. Guests are required to use the LeaveHomeSafe mobile application to scan the QR code before boarding. Source: Singapore Cruise Society & Hong Kong Cruise Society

CONFIRMED! #WonderOfTheSeas (海洋奇迹号) will set sail on her maiden voyage from her homeport in Shanghai on 23 March 2022 for a high seas voyage. Royal Caribbean International China will unveil Wonder in a live broadcast on 20 April 2021, with voyages expected to open for booking shortly after. Source: Singapore Cruise Society

Brogan reacted to a post in a topic: UK government confirms international cruising can restart at the same time as all international travel

Brogan reacted to a post in a topic: UK government confirms international cruising can restart at the same time as all international travel

https://www.cruisetradenews.com/global-travel-taskforce-unveils-report-setting-out-plan-to-restart-travel/

This morning the UK government confirmed that international cruising out of the UK will be treated exactly the same as all international travel as so will therefore be allowed to resume at the same time as international travel which could be as early as May 17th. They will make an announcement on exactly when international travel can resume on April 12th and so international cruising will be allowed resume from whatever date they announce then. They will be adopting a traffic light system, whereby each country will have different requirements based on their vaccine rollout, covid numbers, etc and international cruising will follow the same traffic light system. I wonder if Royal Caribbean and other cruise lines regret announcing UK only cruises as there is now a good chance they would have been able to offer some form of international cruises this summer. Very good news though nonetheless.

I agree with you completely. I feel that if the UK government introduce some form of covid passport, which could vaccinated, a negative pcr test or positive for the virus within the last 6 months then I think it would make sense for Royal and other cruise lines for that matter to use those rather than having their own separate requirements. A cruise ship should be no different then a hotel or theme park and I guarantee they won't be saying you have to be fully vaccinated for those things. Especially how like you said, they will just be for Brits sailing to British ports and likely still wearing masks. I think forcing everyone to have had both doses of the vaccine may be a bit over the top in my opinion when such a large percentage of the population, or certainly Royals target market won't have been able to get both doses. I suppose we will see though when they actually announce all there requirements nearer the time of sailing.

I hope you are right, I would hate to have to cancel both my cruises because In have only had one dose of vaccine. I think at least in the UK Royal may have to change that as a requirement because right now they are saying that people aged 18-30 may not be offered a first dose until end of July, then they will be forced to wait 11-12 weeks for second dose. That's a very large proportion of their demographic who can't take these cruises under those restrictions, I think they may be forced to make a change.

I had the same thought about faking the cards. I personally also think vaccine passports are a good idea however I do believe that they shouldn't be introduced until the vast majority of people have been offered a vaccine. I'm in the UK so will be different in the US but there's a chance I won't be offered a first dose until the end of July and in the UK they are saying three months between doses so that basically means I cannot cruise at all this summer. Despite that I've booked two of the anthem cruises out of Southampton and am just praying I'm somehow vaccinated in time. I just don't see how it's fair to see you have to be vaccinated when in the UK at least only over 40s will have had both doses by the time they sail in July

The thing with Europe is that firstly the EU have had a shockingly poor vaccine rollout thus far, especially when compared to the likes of Israel, the UK and the US. Also a lot of European countries where cruise ships would stop at (Germany, France, Italy) are experiencing third waves and are going back into lockdowns so I think the cruises in Europe this summer will probably be what we've seen already which is more targeted restart plans for certain countries, for example Israel cruises for Israelis, UK cruises for Brits.

The majority of cruise ships Royal has announced to be sailing this summer, as of right now are saying that they require guests to be vaccinated. Does anyone have any idea how Royal Caribbean will verify you have been vaccinated?

Royal Caribbean will have at least 6 cruise ships definitely sailing this summer. I am very interested to see how many people have booked the different cruise options available for this summer.