Posts

165

Joined

Last visited
em.down.the.rabbit.hole's Achievements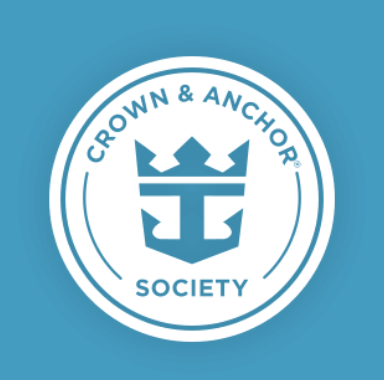 Diamond (5/7)
92
Reputation
Royals treatment of customers is absolutely appalling off ship. And they don't have customer service or complaints departments that have the autonomy to actually sort errors or problems. Never their fault and always leave the customer with the impression it's their fault.

I pack a lot of the same as previous mentioned, but thought I'd add in the list of other ones I pack and covid updated: Magic sheets (just A3 sheets that stays on the wall due to static), non perm markers in a variety of colours, whiteboard eraser - genius if you have kids, you can let them draw on the walls - and in these covid times with limited Adventure Ocean times, and security stalking the kids when they simply go to play somewhere else onboard (like sorrentos) - our cabin on Anthem became a place where kids could play etc... Magnetic hooks of different colours - so when your kids want to have the same masks as you, you can assign different colour hooks to each person to hang masks on. When travelling long haul with the kids I pack suncatchers and glass colour markers (think stained glass windows that can be put on the balcony doors) Also when travelling long haul I get the clear flat fridge magnets, blank paper and colour pens - the kids draw/colour their own mini pictures and then put them into the blank magenta to make their own. For in the cabin, I always have a lanyard kit/bag that I top up before each cruise - lots of lanyards (led ones went down well this time), lots of card holders (lots of designs), extra hooks/clips/carabiners, lanyard accessories (torches, clocks, pens, highlighters, whistles, little ornaments, spare dry hairbands, ribbon etc...) - the kids like making up fanciful lanyards and all their friends end up creating their own throughout the holiday... Tupperware box - to stock up on cookies before disembarkation for the trip home (breakfast far too early to eat on disembarkation day). Large mesh bags for dirty clothes, enough to split between dark, colours etc... then put the mesh bags straight in suitcase, and straight into washing machine when i get home - clothes only taken out of mesh bag after they have been washed...my best tip if you do all the laundry when you get home!

@SpeedNoodles if @Temeculaguy did an Anthem sailing in August I'm pretty sure that makes them British (or UK resident), due to Anthem being restricted sailings in UK. We don't have a dedicated CAS number - we have to ring the customer service number 0344 493 4005 and then select the CAS option.

Ah but there's always mocktails ?

Royal customer service told me yesterday that they changed policy a few months ago and now allow you to transfer your fcc to other names (just need to email them apparently). Apparently Royal now knows its our money is behind this change. But I haven't tried this yet.

@Ray just found this on https://infocovid.viaggiaresicuri.it/index_en.html : number 8 would apply to a cruise ship I think: EXEMPTIONS As per Order of July 29, 2021, the following categories of travellers may be fully or partially exempt from the requirements of an EU Digital Covid Certificate, self-isolation and subsequent test. I. FULL EXEMPTION from the requirements of pre-departure testing/Certificate, self-isolation and subsequent testing Provided that they do not show any symptoms compatible with Covid-19, the following travellers are exempt from the requirements under title I, but they are still required to fill out a Passenger Locator Form (dPLF). Crew and travel personnel/hauliers; People travelling to/from Countries in List A; Cross-border workers; Pupils and students to attend a course of study in a country other than their country of residence, dwelling or abode, to which they return every day or at least once a week; Any person entering Italy for a period not exceeding 120 hours due to proven needs of work, health or absolute urgency, with the obligation, on expiry of that period, to leave the national territory immediately or, failing that, to begin the period of surveillance and fiduciary isolation; Any person transiting, by private means, through Italian territory for a period not exceeding 36 hours, with the obligation, at the end of that period, to leave the national territory immediately or, failing that, to begin the period of surveillance and trustee isolation in accordance with paragraphs 1 to 5 of Prime Ministerial Decree of March 2, 2021; Any person returning to Italy after a stay abroad of less than 48 hours and at a distance of less than 60 km from their home/domicile/residence in Italy, provided that they travel by private means of transportation. Any person remaining in Italy for less than 48 hours, in areas of the national territory no further than 60 km from their home/residence/domicile abroad, provided that they travel by private means of transportation. Only travellers listed under points 7 and 8 are not required to fill out a dPLF either.

@Ampurp85 the class pass just covers the cost of the classes. No spot it put on hold - you have to book a spot on a class in advance to ensure a space (ie there are a max number of bikes for spin, and half the number during covid)

How would the casino option work? Would I go get £1200 in chips from cashier, then immediately cash them in, and ask for it in cash? Or can I get them to send cash back on my bank card?

@Ray may possibly be. I was thinking that a cruise ship wouldn't be classed as public transport, therefore....private. On further thought I also thought if you were in transit through an Italian airport then this would count towards the 36hr private transit requirement. Therefore, again a cruise ship passing through...? Agreed it is down to interpretation.

Hi All, have been searching for some info to no avail ... hoping someone may know the answer (as wait times for Royal are over 45mins atm). I have gone passed final payment date for my Jewel sailing in Cyprus in October and rang Royal to get the pricedrop run through (pricedrop on uk website was circa £150), knowing this would be issued as OBC which I was fine about (can always spend in Spa etc...). However, the agent re-priced using the promotion on the US website, which drastically reduced the amount of my single supplement. Now I had a price drop of $1200 that has been given as OBC. This is on top of my original $400 OBC. Help - no way I can spend this onboard Jewel ... I'd need at least an Oasis class ship ?. My Questions - What happens at the end of the cruise with any unspent credit? Can I transfer OBC to another sailing? Any tips or help welcome...otherwise anyone else on Jewel on 2nd October can help me spend it (participation won't be optional ?)

@Scoular not sure what the issue is (but a little worried now)...check out the Travel advise on .gov.uk for Italy entry requirements: https://www.gov.uk/foreign-travel-advice/italy/entry-requirements It states that British are allowed in for 36hrs or shorter, if travelling on private methods, without isolating etc... I had my back2back cruise on Anthem cancelled a few weeks back (whilst onboard), and the customer relations person has just booked me on Harmony out of Barcelona on 24th October. Not heard anything about British being cancelled off and would like to think customer relations would know more than other departments. Fingers crossed. I know that you can't book through the US website for Harmony out of Spain atm...maybe it has something to do with US passengers onboard...? Also, if you don't step foot on land inside the borders of a country then you don't have to declare that country on any passenger forms you need to fill out when returning to the UK.

I'm not long off Anthem and no reservations required for gym, just for classes (but plenty of spaces). Not all classes were on the planner though, only found out about other spin classes through instructors in the gym. If in doubt, when you arrive in the embarkation terminal, log into the app using ship WiFi and check out the gym (if reservations required it will highlight the reservation button). Oh and an additional tip - you can also do the e-muster in the terminal too whilst you're waiting to board.