Posts

176

Joined

Last visited
em.down.the.rabbit.hole's Achievements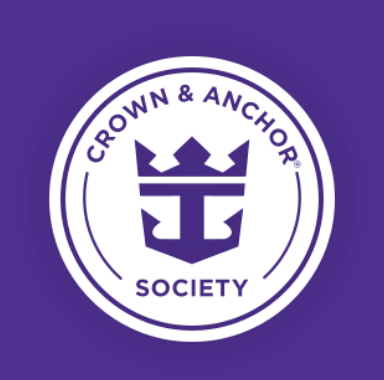 Diamond Plus (6/7)
100
Reputation
Thanks all for your responses. I have rung Royal and they said my 13 Yr old niece is to go through check-in and boarding solo and would be allowed to do this. But thanks for letting me know about the "in transit" card.

Hello - I'm looking for some info (if anyone knows the answer...) I'm doing a back-2-back cruises this month solo (out of Southampton, UK). I have a 13 yr old that wants to join onboard for the 2nd cruise leg. Assuming Royal are amenable to adding in a 2nd passenger into the booking - I'm wondering what would happen with her boarding (on her own)? Her dad would drop her at the cruise terminal and she'll have all the relevant paperwork (vaccinated, antigen tested etc...) - I would already be onboard in the theatre on turn-around day (and don't want to have a scenario where I get off and check back in as they would need another covid antigen test that I wouldn't have access to in the UK, as its on us to do this now)... If anyone knows how this would work or whether its possible, I would appreciate any information.

Hi All, To all UK cruisers: There is a phone number on Royal's UK website, within the healthy sail pages, that is charging a fortune. The number is 0844 493 5010 (screenshot attached). This number is set up whereby the owner (Royal) can determine how much to charge for "access" ... ie they have premeditatively chosen the rate - and this a 'help' line. I've attached a screenshot of my recent phone bill - be prepared for a shock!

I'm cruising solo for this week and can't wait to switch off and relax. Anyone else sailing this week?

I'm onboard this week and in need of an escape and relaxation. I'll be travelling on my own and can't wait to leave the daily chores of life behind. Anyone else on this sailing?

Following on from this - the 7ngt sailing on May 15th is no longer showing as well. But the next 2 sailings (May 22nd and 29th) are showing but when I check the prices I can no longer create a new booking (last week i could). Also, on the cruise planner most port days are not showing any excursions anymore (a fjords sailing and a France&Spain sailing)... Could RCI be safe guarding themselves re Ukraine but holding off cancelling off current passengers....? Hope not as I have double points on single suite occupancy for 14 nights (going to do diamond to diamond plus in one jump - will be fuming if lose out now that double points has finished)

em.down.the.rabbit.hole reacted to a post in a topic: xSAILEDx Anthem of the Seas - Jun 24, 2022 - Jul 8, 2022 (14 Night Mediterranean Cities Cruise)

My niece loves JR milkshakes and gives everyday of the cruise - she'll use the discount and everyday afterwards the guys usually remembers her and she gets the discount everyday - she usually enquires to whether there's a discount on the card and they ask her what flavour she wants and its done deal. It's happened on more than one cruise too... My advice - send the kids on their own to get the milkshakes

Hi All, I was on the royal website and a popup appeared asking me to sign up for a $50 off my next cruise booking (so I typed in a spare email address not precioisly used) - but per usual I started on the US site when it happened, so this looks like a US only voucher. "WELCOME" is the code and expires on 8th March.

I'm on the 14 night transatlantic on 30th Oct and that's still open to taking final payment and all cruise planner items can be booked too.

Hi All, I'm sailing with teens (over 12) for the first time and knew about the adult cruise fare. But I thought they'd still have the Child prices on the cruise planner...‽ Does anyone know if this is correct? Or a mistake on the cruise planner? Thanks in advance Em

Royals treatment of customers is absolutely appalling off ship. And they don't have customer service or complaints departments that have the autonomy to actually sort errors or problems. Never their fault and always leave the customer with the impression it's their fault.

I pack a lot of the same as previous mentioned, but thought I'd add in the list of other ones I pack and covid updated: Magic sheets (just A3 sheets that stays on the wall due to static), non perm markers in a variety of colours, whiteboard eraser - genius if you have kids, you can let them draw on the walls - and in these covid times with limited Adventure Ocean times, and security stalking the kids when they simply go to play somewhere else onboard (like sorrentos) - our cabin on Anthem became a place where kids could play etc... Magnetic hooks of different colours - so when your kids want to have the same masks as you, you can assign different colour hooks to each person to hang masks on. When travelling long haul with the kids I pack suncatchers and glass colour markers (think stained glass windows that can be put on the balcony doors) Also when travelling long haul I get the clear flat fridge magnets, blank paper and colour pens - the kids draw/colour their own mini pictures and then put them into the blank magenta to make their own. For in the cabin, I always have a lanyard kit/bag that I top up before each cruise - lots of lanyards (led ones went down well this time), lots of card holders (lots of designs), extra hooks/clips/carabiners, lanyard accessories (torches, clocks, pens, highlighters, whistles, little ornaments, spare dry hairbands, ribbon etc...) - the kids like making up fanciful lanyards and all their friends end up creating their own throughout the holiday... Tupperware box - to stock up on cookies before disembarkation for the trip home (breakfast far too early to eat on disembarkation day). Large mesh bags for dirty clothes, enough to split between dark, colours etc... then put the mesh bags straight in suitcase, and straight into washing machine when i get home - clothes only taken out of mesh bag after they have been washed...my best tip if you do all the laundry when you get home!

@SpeedNoodles if @Temeculaguy did an Anthem sailing in August I'm pretty sure that makes them British (or UK resident), due to Anthem being restricted sailings in UK. We don't have a dedicated CAS number - we have to ring the customer service number 0344 493 4005 and then select the CAS option.