Posts

119

Joined

Last visited
em.down.the.rabbit.hole's Achievements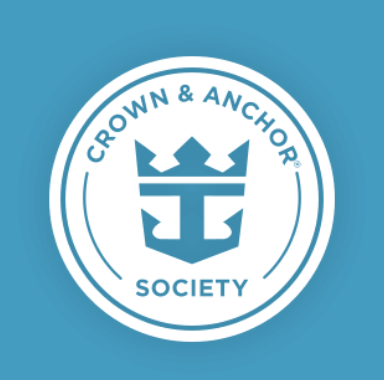 Diamond (5/7)
56
Reputation
I'm on Anthem OTS this Sunday, out of the UK, on a British Isles cruise and wondering about mask wearing. This is due to masks no longer being required to be worn in the UK as of Monday (dubbed Freedom Day over here). If RCCL is following CDC rules in US and has been following UK rules for UK sailings then do you think they will ditch mask wearing over here?

em.down.the.rabbit.hole reacted to a post in a topic: What is the most frustrating thing about Royal Caribbean cruises?

I've just checked all the Alaska 2022 sailings on the UK site and none have air fare included. However, all 2021 (July to Oct) sailings on Jewel of the Seas (out of Cyprus) include airfare and transfers from UK airports.

em.down.the.rabbit.hole reacted to a post in a topic: Royal Caribbean Phone App -- Check in / Set Sail Pass

@Brogan - here in the UK it's interesting for various reasons: Gove & Boris have indicated that "vaccine passports" will involve a combination of options (vacinnation, negative pcr test, or positive for covid within last 6 months). We will need to wait to see if apps are able/allowed to distinguish between the 3 options (and whether there's a difference between domestic or international use). Government ministers have also indicated that vaccine passports may not be implemented until September time (after adult population has been fully vaccinated, making passports a mute issue potentially). Stage 4 of the Roadmap out of lockdown (currently slated for 21st June) will lift lockdown, allow all UK residents to move about the country as they please, etc... Royal is sailing the Anthem around British waters/ports from July and will only allow UK residents onboard. So, why would vaccine passports be required? When there is no more lockdown? Surely, negative pcr test would suffice? I think if mask wearing is also required onboard, a negative pcr test should be enough. If everyone is mandated to be fully vaccinated then I think mask wearing should be ditched. And yes it would be "fair" to wait for everyone to be vaccinated (more "polite" than fair). But it would also be "fair" to let those that are fully vaccinated to get going asap so they can let businesses crank back up (and be the guinea pigs for everything). We'll all be back cruising before we know it, the more we wait, the more we long to return, the more we enjoy it when it does finally happen.

I've just booked the Anthem of off Southampton this summer, and Royal has said that I can get the kids pcr tested at the port free of charge, and that it would delay boarding by a couple of hours whilst results are turned around.

Well RCI just allowed b2b on July 25th and August 1st sailing . I will need the vaccine and my 2 nieces will need a negative pcr test (within 5 days of sailing), but Royal confirmed that if I "forget" to get the tests done then they will provide the test free of charge at the port (would just delay boarding for a couple of hours whilst you wait in the queue to be swabbed and for results to be returned). Still eyeing up Cyprus for later on in the year though...

I was just about to ask about the health warning... However, have they missed it... Once lockdown is fully lifted in the UK (circa June 21st) then we will be allowed to travel anywhere in the UK...Anthem is only doing UK itineraries for UK residents only.... technically they won't need vaccinations or negative tests...‽

Has anyone booked on this cruise and the one immediately afterwards? Where you're travelling with under 18 Yr olds that require a negative pcr test to cruise? What is Royal requiring for negative texts on the second cruise?

Ok that took 25mins to get through... They were unable to book 25th July as system broken on dining options ... Also advised they are not doing back2back cruises because of the kids requiring negative PCR tests, and even though you can purchase the 2 cruises separately, it's in the t&c's...not that they're making that clear to anyone!!! They also only had all the info dropped on them this morning - how organised is Royal, NOT!!! So not booked yet, but wanting 25th July

@Brogan @Mike.s Anthem on sail already... Will let you know how long I have to wait on the phone when I finally get through...I have a discount card that doesn't work on the website arghhh. Wish me luck

I reckon they are booking to full capacity. If they need to reduce numbers, so far they cancel the entire sailings and "re-debut" the ship. This is what just happened for Anthem of the Seas out of Southampton, although they also changed the itineraries as well.

They didn't tell you on a cancellation email, you had to find the link to 125% OBC. They subsequently sent a reminder email weeks later with the link in it. @All - if you don't get a link for 125% OBC do a search in the FAQ on Royals site for the link - it's standard on all purchases where they cancel on you. I am however still waiting for all FCC and OBC from cancelled May sailings

Then I'd ring them and ask about the lift and shift option. When you lifted and shifted the first time, did the drinks package also shift?

I haven't seen any drinks included promos on Royals uk site for absolutely ages, so I'm thinking it may be a travel agent bolt on...