 Posts

957

Joined

Last visited

Days Won

1
Joe01's Achievements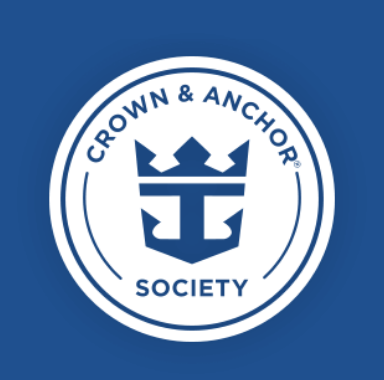 Pinnacle (7/7)
556
Reputation
I don't see what would encourage anyone to do a B2B on a 3/4 nighter if you can do a 7 nighter and not have the turnaround day faff. In addition, who would want to do a B2B which only goes to two ports, one being Nassau?

Very kind! And to you too. All of the news on Wonder has drawn me back into cruising, been a long time in dry dock.

Hmm...there's barely any time to fully enjoy the ship before you're off on a 3/4 nighter let alone on an Oasis Class. Will all of the amenities even be used to their maximum? Or all of the entertainment? They'll no doubt have to change the product up considerably for this market, there would only be one sea day between both sailings each week for starters. I know why they've did it of course, they've found a cash cow on the short runs ever since the new CocoCay opened. Regardless, I think everything Allure as a ship has to offer will be wasted on 3/4 nighters.

Stoked! Was never ever visiting China for a cruise so was thinking Wonder wasn't going to be in the cards for quite some time. Now I'm tempted to go on her for a week next summer in the Med, would make a great cruising comeback!

Joe01 reacted to a post in a topic: Anthem of the Seas Protocols announced for summer sailings from UK

Will everyone over 18 have been offered both jabs in the UK by the time Anthem starts sailing? I'm not getting my first jab for another two weeks - how is this fair?? Why has age discrimination suddenly became acceptable in this society?

Yes but my point is that the younger generation have been disproportionality affected given the risks to them so it is completely unfair to say that they suddenly can't do anything.

They do realise in a lot of countries that you can't get offered a vaccine yet if in lower risk age groups? Surely that's grounds for age discrimination, especially given that the whole purpose of vaccination is to stop people in the vulnerable categories from really becoming unwell from COVID? I understand cruise ships have it harder and effectively have to be "Zero COVID" zones but it really rubs me the wrong way that the younger generations who have sacrificed so much in the past year are having to stay put whilst the older generations who they basically put life on hold for can go cruising in the Caribbean.

Borders are reserved so it's the UK government in Westminster. Some powers are devolved to the governments in Scotland, NI, Wales however those governments have no say on what goes on outside their country whereas the UK government's reserved powers are UK wide.

Never been to GC but I did the Coz, Roatan, CM on Harmony 2 years ago, far better than Falmouth which is the worst port in the Caribbean. I don't know why Royal would choose to send cruises there than the ports around Mexico.

Barbados seemed like a last minute option when they decided to keep Grandeur and had nowhere for her to go. Seems to have actually sold well so maybe another ship will be there. Probably selling well with UK guests looking for winter sun, plenty of direct flights from the UK to Barbados, much more so than with some of the US ports.

Barbados season a one off then? Interesting that Canaveral is getting a 4th ship (though this one is likely seasonal). Not too surprised, Harmony is very popular from there so there is demand plus it's near Orlando which attracts many.