Posts

126

Joined

Last visited
Heymarco's Achievements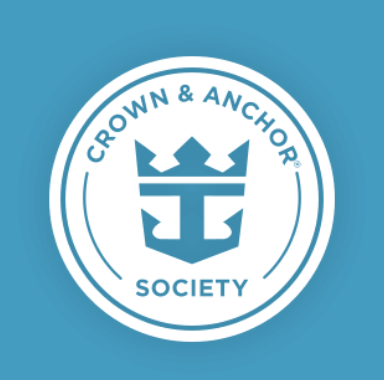 Diamond (5/7)
95
Reputation
We upgraded to GS once after final payment for a 7 night Med cruise. It was cheaper than balcony room we had paid for. Can't beat that!

Fully agree with everything said. The only other exception to call out would be the Casino and Next Cruise booking. You would be required to put deposit on your next cruise with a credit card. Casino clerk also allows option to withdraw money from credit card. I think this was for a 3% fee and of course is never recommended.

I don't understand the need for vaxxed vs unvaxxed venues at this point?

I have seen this pre-covid. It normally meant a deep cleaning was needed due to recent (Noro) outbreak. People were not allowed to board early and had to wait. Good luck and please let us know.

The dispenser label says shampoo/body wash. However if you ever look at what housekeeping fills it with, it's shampoo and conditioner only. YMMV.

Children were not allowed to do at home tests for a long time. The change from either test to PCR only happened a couple of weeks ago. Royal is now doing an antigen test rather than PCR at port to allow for faster boarding. However the PCR test is still required per CDC.

You have to have tour booked to get off of ship, but you have a lot of freedom for self exploration once off. Cheers!

Survey says double the hassle for similar results…. https://www.cbsnews.com/news/covid-19-cases-new-orleans-norwegian-cruise-line-ship/

Sorry that your family has Covid and wish for a speedy recovery. I don't think it's fair to blame anyone for it though. 2020 taught us that it didn't matter if you were red state or blue state, if you were masked or not, had strict social distancing and lock down rules. Covid still made it's way around en mass. We pointed the finger every time there was a spike in one region or another, but at the end of the day the numbers didn't discriminate and everyone was equally in the same bad boat. 2021 lead to a vaccine and an excuse to divide and point fingers even more. It's a virus and it will never stop spreading and mutating, no matter what we do. What we can do is be kind to our neighbors this holiday season and not force our opinions on everyone.

This post is like watching a documentary with a strong biased agenda. Are crew members's validating these points? Yes. Is this an accurate representation of the entire crew? Absolutely not. I also noticed several crew members that were either indifferent or didn't bother to properly wear a mask themselves. Realistically, crew opinions on masks, enforcement, etc are more varied like anywhere else in the world. I don't see the value in this discussion and continual brow beating, it's probably good to just lock at this point.

1. Capacity is based on double occupancy and I sailed at Thanksgiving. Several employees even referred to the sailing as full. For example, there were no empty or socially distanced tables in the dining room (assigned at least). Kids club restricted bookings to a few hours a day and you could only book a day in advance for entire sailing. Sorrentos line was almost always backed up to pub, ice cream line by pool was min 30-50 minute wait. 2. It has nothing to do with me liking protocols or not, it's basic math. For example, it is impossible to move people on elevators at 5 at a time, unless everyone is willing to wait for hours. It's impossible to socially distance dining when capacity is near full. They attempted to turn people away from shows that were there 20 minutes early with a reservation, of course that didn't fly. 3. Photo just sums things up, not meant to scare anyone.

Well, really appreciate the tip! I checked our itinerary for upcoming sailing and sure enough, last day is at CocoCay. Will be sure to schedule early, but if they try to keep us on, will also ask for that policy in writing. Seems like people are just making up Covid policies on the fly these days.

Why wouldn't they let kids off at CoCay after getting tested? It's only a re-entry requirement for US and you are still allowed to freely roam ship after taking test…

Would you rather have a picture of more than 5 people in an elevator, unxxed groups sitting in vaxxed areas at the ice show per Royal's direction? Point is that protocols are impossible to maintain at higher capacity.