 Posts

18

Joined

Last visited
Recent Profile Visitors
The recent visitors block is disabled and is not being shown to other users.
Funeegal's Achievements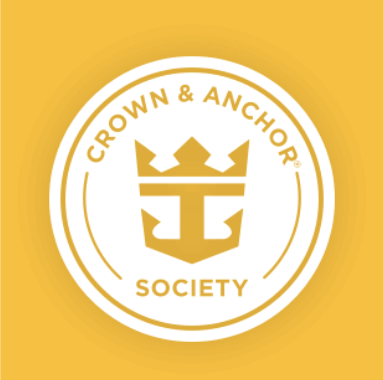 Gold (2/7)
7
Reputation
Our testing timeframe changed! I just set up our COVID test appointment for Tuesday. I am changing to Wednesday and now getting a rapid test since the PCR test results may not be received before we fly out. How come this makes me so nervous even though our family still keeps to a small family social circle and does not really go out too much.

We are set already. Thrill water park cabana on Day 3 (fun and excitement) and Floating cabana on Day 4 (relaxation). This cruise can't come soon enough.

I would hold out. I've heard the beach club prices drop to $78pp closer to sailing depending on sales. Remember, the ship is sailing at about 30% capacity so RCL is trying to make as much money as they can. The lowest I've seen the floating cabanas is $999.

The price just dropped on the floating cabana today to $999. The beach club pass also dropped to $142. Don't know if this helps your cause, but thought I would share.

You have to call Air2Sea for the airport transfers to/from the sip/airport.

Cococay Beach Club prices dropped!

19 days to go! When was your last cruise? My family's last cruise was a 2019 August 8 Europe cruise that left out of Barcelona, Spain on RCL. This cruise is just about 2 years to the day! Can't wait!

Thanks so much for sharing this! My family is headed on Adventure later this summer from Nassau and we can't wait!!!

Hi - I've contacted my TA already. The TA reached out to their RCL rep and I am still waiting. Our Alaska cruise was canceled so I have been waiting for a refund and FCC from RCL. I wanted a refund for my cruise planned purchases and a FCC for the cruise fare. I also know I should get a refund for the port taxes. I received a very small refund on 5/19. I also received a very large FCC. I cannot reconcile either one. I even have an email indicating what the refund for the on board purchases should be. I should not I used a FCC for the Alaska cruise fare, but also paid more since the cruise was more expensive than the one that got canceled in the first place. Over a week has passed and I still cannot get any kind of reconciliation from the TA or RCL. What can I do? The cruise line won't talk to me since I booked with a TA. So frustrating especially since I paid in full for an August cruise knowing I would receive a refund back to cover that cruise.

Hi! We are on this cruise (previously canceled from last year's Thanksgiving cruise). My husband and I are traveling with our two teens as well. We travel with Autism on the Seas (travel agency) since both of our kids have special needs. This will be our 7th cruise and 2nd on the Symphony, my favorite ship so far.

We are booked also through Autism on the Seas. We are a family of 4 (2 adults, 17 year old, and 13 year old) who miss cruising with the support of AOTS. Booked this one when the 2020 Thanksgiving cruise (9-day) was canceled. Looking forward to seeing some new ports. I had a hard time finding this roll call. Maybe change the title to conform to other roll calls?

We are booked also through Autism on the Seas. We are a family of 4 (2 adults, 17 year old, and 13 year old) fully vaccinated individuals who miss cruising with the support of AOTS.

Thank you! At least I am not the only one!

Hi - Please tell me I am not nuts. I just booked June 26 Adventure and am currently booked on June 25 Alaska. My gut tells me Alaska will get canceled so I want to make sure I am booked on something during the same time. Both are refundable fares. I already have my airfare for Seattle, but would move that to Nassau. Is anyone else as crazy as me and doing something similar? I am already reserved on 11/20/21 Symphony this year and 7/1/22 Alaska next year (in case this year's Alaska gets canceled).

Holland and Princess just canceled Alaska thru June.