 Posts

51

Joined

Last visited
Recent Profile Visitors
The recent visitors block is disabled and is not being shown to other users.
Funeegal's Achievements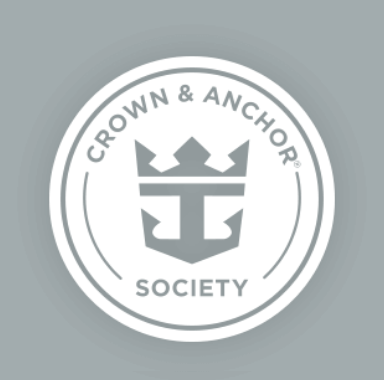 Platinum (3/7)
34
Reputation
What is the capacity like on your sailing? We are sailing over Thanksgiving!

Us, too! Just changed ours from 1PM to noon!

PPPJJ-GCVAB reacted to a post in a topic: Has anyone taken advantage of a price decrease after the final payment date?

I typically change from a refundable fare to a non-refundable fare after final payment date to get a price reduction and then I keep checking for further reductions. For my November Symphony sailing, I received ~$600 (2 balcony cabins) for the switch to non-refundable fare as OBC and then last week, got another ~$2000 refund due to a price decrease. Happy the $2000 was not OBC!

I figure I would pass along my good fortune to all of you. Just got word from my TA that we are saving a little over $1,000 per CABIN on this cruise since the price dropped. Not only that, it is coming back to me in the form of a credit to my credit card and NOT OBC. Run....do not pass go....run and get your credit!

Looks like we all have to check-in again now that the final payment date moved to 30 days out. Less than two months to go and less than one month until check-in again! Does anyone have any guesses at to what reduced capacity will look like for this cruise? When we sailed on Adventure this summer, it was about 30% or 1200 passengers and the ship was empty! No lines for anything! Even at CocoCay! I am hearing Symphony has about the same number (~1200). Two ships will be at Cococay (Mariner also), but if both are reduced capacity, Cococay will still seem empty!

Scenario 3 - You can bring 2 bottles of wine per stateroom on board with you and enjoy your glass of red vino in your cabin or around the ship and that is the best example of economizing your nightcaps!

I've seen on other RCL message boards (even though this is the best one and most reliable by far) that RCL is limiting the number of people in the pools on board to 7-9. Has anyone seen this and/or can this be confirmed? I don't know if this is for the hot tubs, pools, or both. We were on the 8/7 Adventure sailing and didn't notice any enforcement of this "policy", but that doesn't mean it isn't in play today. Thanks.

I did this at ORD years ago and it was simple. Usually, the interview is at the international terminal or the TSA/DHS office at the airport.

For what it's worth, you can go to the Vitality Fitness Center and use their showers to help out with the single bathroom issue. The showers there are larger than in a room anyway.

Following ? I've got B2B Alaska for 2022.

I am not sure what things will look like next summer, but my kids are old enough and already vaccinated.

I pulled the trigger. I booked the back to back. Refundable. All I had to do was put down a deposit now. I will re-price the cruise from now until final payment and then switch it to a non-refundable to get more savings. ? I was lucky enough to get the same cabins for both sailings.

We did this back in 2018. It was a fun time! If I recall, the transportation took about 30 minutes to get there. We spent about 30 minutes in the water with the sea lions (the names were Oscar and Renaldo). We had time to explore the very small marine park and iguanas were a-plenty just roaming around. We hopped back on the transportation and got back to the ship. The whole excursion was 3-4 hours?

Hi - We are currently booked on 7/1/2022 Alaska 7-day round-trip from Seattle. We use Autism on the Seas as our TA because we are provided with help for our exceptional child ? To make a long story short, we do not have the option to do the NB or SB Alaska sailings. We DO, however, have the opportunity to do a B2B with the 7/8 round trip from Seattle. The only difference in sailings is the 7/1 goes to Dawes Glacier and the 7/8 takes the inside passage. This is our first time doing any kind of Alaska sailing. Ports of call are Sitka, Skagway, Juneau, and Victoria, BC for both cruises. Is it worth doing a B2B sailing given the same ports of call? I understand it is my decision, but want to get some thoughts from others who may have done these trips (or gone more than once to Alaska). TIA!

I was on Adventure on 8/7 and I purchased 24 cans of 12 oz. Dasani water for about $17 delivered to my room. The delivery consisted of 12 one liter bottles of Evian water. SCORE!