 Posts

172

Joined

Last visited
Recent Profile Visitors
The recent visitors block is disabled and is not being shown to other users.
Funeegal's Achievements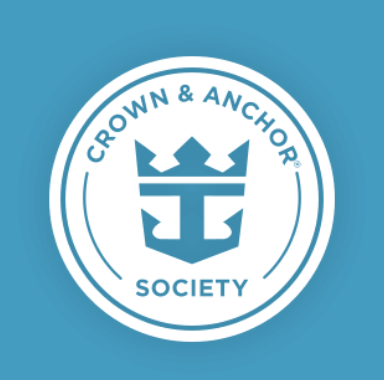 Diamond (5/7)
171
Reputation
Funeegal reacted to a post in a topic: A Cheapskates Guide To Cruising-Harmony of the Seas-August 21-28 2022-Live Blog

Funeegal reacted to a post in a topic: A Cheapskates Guide To Cruising-Harmony of the Seas-August 21-28 2022-Live Blog

Funeegal reacted to a post in a topic: A Cheapskates Guide To Cruising-Harmony of the Seas-August 21-28 2022-Live Blog

Funeegal reacted to a post in a topic: A Cheapskates Guide To Cruising-Harmony of the Seas-August 21-28 2022-Live Blog

Thanks! My app tells me we are currently getting the ship ready. I did find a cruise compass and did find the same! Our cruise is 6/25/2023 Explorer of the Seas.

I checked. The Explorer of the Seas is not on the app.

Hi! We were on a Europe cruise back in 2019 (Barcelona) and I swear the early dining time was around 6PM. Does anyone know what the early dining time is for the Greek Islands cruise?

Hi - Our lovely Alaska B2B cruise (7/1-7/15) resulted in a COVID quarantine on Day 4 of the second week. Thank goodness we had an amazing first week! The letter RCL provided to us says we would be refunded within 30 days of the cruise. I am still within that time frame. The letter also states I will be reimbursed for hotel and food for the remainder of our quarantine and the receipts, etc. are to be submitted to an RCL email address. I submitted the receipts and received an acknowledgement email that my email was received (7/18). I am wondering if anyone else was in this situation, how long did the refunds take and was it as smooth as the letters described? @Matt

Thank you both! Very helpful! You put my mind at ease!

Hi - I am taking a chance in booking Wonderland for my family of 4. We have an adventurous teen and less adventurous older teen. The older teen is autistic. Even if there isn't a specific kids menu, would they be able to bring out "normal" food if we want? I don't care about the cost of the meal, but I do want my kid to be able to eat something. I know we can go to the Wind Jamiere after Wonderland or get pizza if we need.

Funeegal reacted to a post in a topic: Royal Caribbean Booked 7 of us in two adjoining rooms that only fit 4 total

Thanks. The points showed back up on his account. All things are ok.

Hi - Can someone clarify the rule for minor children and C&A status? A minor child has the same status as their parent in the C&A Society until they turn 18 and then they have to earn their own points? My newly turned 18 year old was at Emerald level (2 points away from Diamond). For this next cruise, they appear to have zero points. Do minors have to start all over at 18? I thought this rule meant my child would keep all points earned to date, but now has to earn points on their own going forward. For some reason, as I type this, I think I may have answered my own question, but want to confirm. My kiddo starts from zero again.

1. I am hearing the Alaska cruises are close to full capacity. 2. We are doing a B2B so for the 7/1 cruise, we are taking a Sea Otter and wildlife excursion. For the 7/8 cruise, I am using Captain Gary and we have a half day boat tour followed by a land tour (6 people and private). We are traveling with Autism on the Seas. You should be able to spot the group....the volunteer staff who helps our families wear ORANGE shirts that say STAFF on the back. We have a reserved section in the Windjammer (usually at the back) and we are at the pool early on sea days with our special needs guests. Stop by and say Hi!! Ask for Nina (pronounced Nee-nah).

I hope this is allowed since it references a travel agency. Hi! I am happy to help! Autism of the Seas is technically a travel agency. www.autismontheseas.com On their website, they have a list of staffed cruises. It is on these cruises that have their volunteer staff to assist your child and your family. You can book directly with the cruise line and then go to the AOTS website and transfer your booking to them (within 30 days). The price of the cruise is the same you would pay if you booked anywhere else PLUS a small per person in your immediate family fee that ranges depending on the ship, number of days, price of an interior cabin, etc. That per person fee ranges from about $150-250. If other friends or family books the same cruise with you AND they also book with AOTS, but do not need the volunteer services, there is no additional fee. I am happy to assist with any questions you have! Please message me and I will reply with more details. We are off to a B2B Alaska trip with AOTS in July! You can also use AOTS to help you on unstaffed cruises. They help to arrange accommodations with RCL and their special needs department.

Once you have the OBC applied to your sailing, it is like any other OBC. If you cancel, the OBC appears almost immediately and you can use it for something else.

As a mom of two teens, I appreciate the information you are providing on Optix. Thanks and enjoy your amazing adventures! Love the wildlife pics! My son can't wait to see Sea Otters!

Thanks! We are round trip on Ovation (Seattle) and do not plan on spending a day in Seattle in between cruises so a laundromat is out. We do get discounted ship laundry. I mean really....who owns enough underwear for 17 days? We do not wear our undies in front, in back, inside out, and go front and back again (4 days) as Fred does in Big Hero 6.

If you are booked with RCL, it depends on what time those excursions are offered and if there is availability once you are on board. If the excursion is only offered at a specific time you cannot change that specific time. If the excursion you want is sold out, you are out of luck. Sometimes, depending on who you get a the ShoreEx desk, they will charge you the current price for the excursion and credit you the price you paid originally so you end up paying the difference. Other times, they have just switched it without an additional cost. Example - Excursion is offered twice on the port day. Once at 8AM and another time at 1PM. You can only go at 8AM or 1PM and not 2PM. If an excursion is offered only at 8AM, you can't go at 1PM.

Love your blog! We also collect magnets! Keep up the great writing. I look forward to it daily!