 Posts

19

Joined

Last visited
Recent Profile Visitors
The recent visitors block is disabled and is not being shown to other users.
DrNDo's Achievements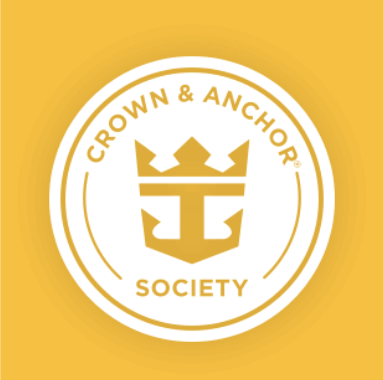 Gold (2/7)
27
Reputation
LOL. No wonder our Genie was late bringing us up to the room. It was being toured. Pretty sure we would've noticed this giant of a man TA.

Kind of preferred the aft facing view of the one on Symphony. It was more entertaining for people watching being able to see the zip lines, flow rider and glimpses of the aqua theater. More privacy with the location on the Wonder. Close to the elevators in its own corner section of deck 18. Lots of noise bleed from the pool deck, but being able to hear the music made it lively I guess.

Bacon was impressively crisp in all dining venues without being over cooked. They must have a machine making it for such a large volume to come out so perfect. As for the beer the only way to consistently get COLD beer was to ask the attendant to provide an ice chest for the cabin to put them on ice. Other than that it would be hit or miss.

Flowrider had pretty long lines last week. They'll have advanced sessions for stand up either really early in the morning or later in the day. During the middle of the day was mainly body boarding where they would split the flowrider into 2 smaller lanes, and still lines pretty long.

The Escape Room is not up and running. Instead the room is being used for something called a Puzzle Break. It's where groups of 6 team up to solve a mystery. Kind of like the old board game Clue. They just rolled it out last sailing and added multiple time slots throughout the sailing due to its limited capacity and it being on a first come first serve basis.

Can you post this weeks Show Schedule? Thanks.

Yeah we have the same problem flying in from the west coast on a Friday morning to board the Wonder. Thought about renting a car and driving around but my not be worth it.

Thanks for the assurances everyone. This is only my family's second RCL cruise so still new to this. I also feel weird about bombarding a Genie with emails without them responding but it is what it is I guess.

Anyone have any experience with Israel as a Genie? He initially contacted us about 2 weeks ago to introduce himself. Our sailing is about 2 weeks away from now and I've emailed him twice with some requests but haven't received a response. I understand he's probably taking care of his guests on the current sailing but don't the Genies usually set aside time to correspond with guests for upcoming sailings?

I see. I guess that would work. Might miss a course covering that much ground on the Wonder. If we had a Royal Genie would they be able to assist with checking the kids into AO for us?

How would it work if the adults wanted to do Chef's Table that starts at 6pm, and wanted to check kids into AO? That seems to be between the 2-5pm & 7-10pm sessions?

I've spoken directly to a Royal Caribbean Vacation planner, and she keeps assuring me that the GLS on the Quantum sailing to Alaska 2021 will be Star Class with a Royal Genie. She seems pretty confident. I always book star class sailings directly through her because she seems to be able to do things that ordinary travel agents can not. If I can't trust what a RCL employee is telling me directly over the phone then can't trust anything technically.

According to our Royal Vacation planner who we book with directly through RCL, all of her paper work shows that the 2021 Quantum sailing in a Grand Loft Suite to Alaska will be Star Class with a Royal Genie. She has no good explanation for the discrepancies on the website.

Does anyone know if Quantum of the Seas will have Star Class with a Royal Genie? So if one does L&S from a 2020 Alaskan Ovation Sailing in a star class room to a 2021 Alaskan Quantum Sailing will they get the same perks? Since Quantum will be new to the Alaska there's not a lot of info out there, and while Quantum sails in Asia it's published that it only has star class on Singapore sailings. But if you look at the descriptions when booking a room on Royal for both Singapore & Alaskan sailings for QOS it clearly makes no mention of Star Class on either.