 Posts

39

Joined

Last visited
Recent Profile Visitors
The recent visitors block is disabled and is not being shown to other users.
Brett B's Achievements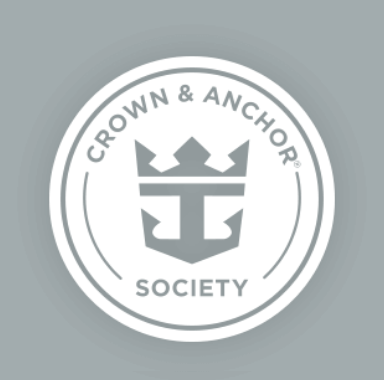 Platinum (3/7)
20
Reputation
I am on wonder of the seas today with two connecting balconies overlooking the boardwalk. Stateroom attendant had no problem opening the glass divider on the balcony

This is a really interesting topic, thank you everyone for providing your feedback. My son takes a controlled substance so this is great wisdom that in the future we should travel with the original bottle instead of the pill organizer we have been doing in the past just in case this becomes an issue. I never even thought of this being an issue until now!

I made the mistake once when I had an upset stomach of asking for Pepto-Bismol which got me an immediate 24 hour quarantine. This was pre-Covid. FaceTime Samee the other replies the experience may be different but mine was actually quite pleasant. I was able to get the main dining room food delivered, the unlocked all the pay per view movies at no charge, and I even got reimbursed for one day (although this may have been through travel insurance- I don't recall). It was fine, but then it was only one day. Let's just say now I always travel with my own Pepto

One more tip on doing the emed Abbott test and my apologies if someone else mentioned this to my messages. someone did mention do not open the box before the live call which is just on super important. They tell you when to open the box. My tip is about reading the end results. The way they phras the question at the end of the test in my opinion is loaded. They will say something like "do you agree there are two pink lines on the test" and if you say "yes" that means you are saying you are positive. If you only see one line which means you are negative, then be clear that you do not see two lines- you only see one line. I have use the emed test for my last three Cruises, and while they are a little expensive it is super convenient and easy. I typically do it the night before the cruise. I think they are available 24x7

@IPetRocksI just realized my kids have retained their cruise compasses form their stateroom. I will take pictures and get these uploaded (here or somewhere else, not sure of the space or rules) either before I leave or shortly after. Can anyone please confirm posting the cruise compasses will not put in in violation of any rules here?

Don't forget you get escorted OFF the boat too with key, which is even better as you can zip right though to immigration.

Both my kids are the team's club so I haven't been in this area. Based on the app it seems to confirm the daycare may not be available but let me see if I can find out

I've been throwing them away but I'll try to keep them for the next couple days

I don't have a suite on this specific sailing but what I do like is the suites having their own designated area of the ship makes the main pools feel less crowded.

Yes it's on the schedule for tonight. I was also on Independence a few weeks ago and it As well – although they did it feel differently on that ship which I did not prefer

Some other fixtures are so unique it's hard to tell. Also some of them are highly recessed but it appears as the most has moved to LED as best I can tell but someone else correct me on this.

My son has been chatting it up with the film crew and an according to them for the most part everyone there filming our professional actors. But to your point you could be shot in the background. At first I thought the film crew was maybe 50 people but I'm thinking it could be closer to 100 with all the people on equipment.

Both staterooom and bathroom doors take some getting used to. Stateroom doors don't automatically shut- you need to push it closed. And swiping the keycard and just the right speed and distance took some practice. I haven't been able to get using my iPhone of open stateroom door to work even though my app says it's setup. And bathroom doors use a magnetic element which pulls shut (loudly, in my opinion) then the door is within about 1/2 -1" from closure.

I put away my phone for most the day, and many of the questions already answered I will answer the open ones as best I can

I am on the sailing now on Wonder with diamond status and since I didn't purchase Key I had to use the regular line. And since I was late doing the online check in until the week before I got 330pm boarding. I "thought" incorrectly my diamond would automatically give me an earlier boarding.