 Posts

11

Joined

Last visited
Recent Profile Visitors
The recent visitors block is disabled and is not being shown to other users.
Jake2357's Achievements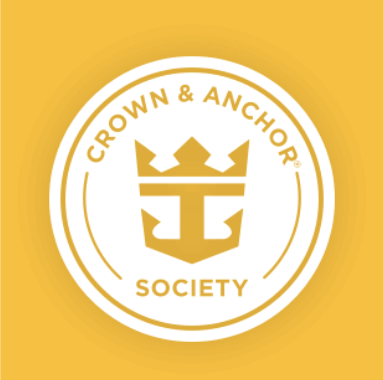 Gold (2/7)
23
Reputation
Oh ok. I just wasn't sure if it was the same photo or something else. Thanks!

@johnpma Awesome find thank you! The Pinterest link works for me but I can't open that file that's attached…anyone have any ideas?

Yea this confused me also. They clearly updated the deck plan to show the new bed configuration. But it should add it up to 10 when they list 9. They also did not update the square footage numbers and just copied them over from Symphony. I'm just so eager to find out any information because I'm so excited!!

I was moved into the UFS on Wonder. I also looked everywhere for floor plans or anything similar. This video that @AshleyDillo found on Tiktok has the only look inside that I have ever seen.

Also just wanted to take a second and thank everyone on here for sharing so much valuable information. Of course I have to call out our Star Class "regulars"; looking at you @WAAAYTOOO and @Lovetocruise2002! This blog has so much valuable information and convinced me to try out a Star Class Cruise for the first time!!

Yes it absolutely looks bigger. Just wish she gave more of a tour so we could see the configuration of the room. That royal loft is looking great too though!

Yea. I've tried. They have no information. Very hard to get anyone at Royal on the phone. If only there was a star class phone number LOL

That's a great video! No I had never seen it. If anyone else has anything like that please share!!

Yes you were definitely right! We lucked out. I would have been bummed out to have been put in 4 jr suites instead of the VS. I saw the deck plan also. Totally agree that Spectrum UFS is the best. Symphony of the seas has one king size bed, two twin size bunk beds, and a double pull out sofa. The square footage listed is 1134 inside and 212 outside. The wonder of the seas deck plan has those exact same numbers listed which makes me think they just copied them over and it's not actually correct since the wonder Ultimate family suite has TWO king sized bed, FOUR twin size bunk beds, and a double pull out sofa. That's a lot more beds which seems impossible to fit into the same space. Just some things I noticed

Hello everyone! I have been reading all the blogs on here for a while so I figured it was my turn to give one back for everyone to read! We were originally booked on Harmony in the Villa Suite, but the ship was changed to Wonder (which IS exciting). Only problem was that there is no Villa Suite on Wonder so we were moved into the Ultimate Family Suite. I am SUPER excited as this will be our first time in Star Class, but there is a lot of uncertainty for me around this suite. The layout of it onboard wonder is unknown (to me at least) and since we were expecting to have 4 bedrooms and bathrooms, we will need to do a little bit of rearranging where people will sleep. I am looking forward to everyone following along and excited of course for another cruise!