Posts

30

Joined

Last visited
ScottW3's Achievements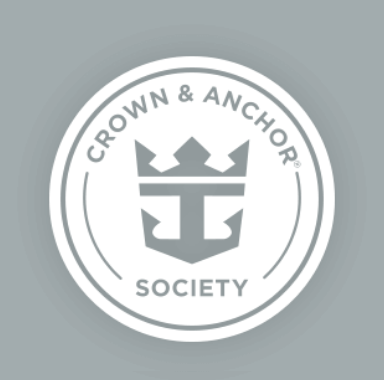 Platinum (3/7)
16
Reputation
Thanks! Going to try to hit Chops and Izumi sushi tomorrow.

With the UDP, can you have an early and late dinner on the same night all covered by the UDP. I couldn't find a definite answer. Thanks

When do you cruise? Can't wait to hear about the UFS.

WAAAYTOOO reacted to a post in a topic: Wonder of the Seas - Apr 21, 2024 - Apr 28, 2024 (7 Night Western Caribbean & Perfect Day)

I'd love to do a live blog about it but I'm 99.9% positive I wouldn't be able to keep up with it on the trip. Maybe I'll post a after-trip run down with a lot of pictures.

ScottW3 reacted to a post in a topic: Wonder of the Seas - Apr 21, 2024 - Apr 28, 2024 (7 Night Western Caribbean & Perfect Day)

WAAAYTOOO reacted to a post in a topic: Wonder of the Seas - Apr 21, 2024 - Apr 28, 2024 (7 Night Western Caribbean & Perfect Day)

Thanks for the replies everyone. It looks like there's no way around it. Even though its an MGM benefit, RC wants a cut. Maybe I'll look for a 3 night cruise and use it that way.

Quick question for those who utilize MGM status benefits with Royal. I'm currently platinum status with MGM and with that comes an annual cruise benefit (or trade-in value of $375) and $200 OBC. I keep getting the run around trying to apply this to an existing booking. One excuse was because the cruise I wanted to apply it was wasn't in 2022, a new rep says no its fine that its in 2023, but you have to transfer the reservation from your TA to Club Royale. I get far more obc from my TA, so I definitely don't want to transfer. The terms and conditions of the mgm offer don't say anything about needing to book directly with the casino. Anyone out there utilize this benefit and have any tips? Thanks

Haha. We booked this suite from that giant of a man TA for 2024.

Thanks everyone. So it seems like it's either going to be my time zone (central) or UTC (which is hours ahead of central and won't be an issue). I'll likely ask the proctor and confirm as well just to be extra safe. The sooner I can get this negative test the sooner I can relax.

Just to clarify, I know its 2 calendar days and not 48 hours, but I was concerned that if I took it shortly after midnight on the first eligible day that the timestamp on the results would be in a different time zone and possibly one that is earlier (resulting in a test that has a date of the day before). Is this a concern?

As I usually do, I believe I'm overthinking things here. My 2 days starts tomorrow (4/13). Do I need to worry about the time that I take the e-med test as long as it's after midnight in my local timezone? The FAQ on the e-med test says that the timestamp will be listed in Coordinated Universal Time (UTC). Does that matter? I've searched for this specific question but cant seem to find anything. Thanks!

I booked through a travel agent but called myself. Once the rep realized it was possible and was willing to add KSF, I gave her my travel agents cell phone and she called her right then and there.

It took 3.5 hours yesterday with a rep and resolutions, but I was able to add KSF to an April '23 sailing that was originally booked last year. It's an A2 category that's sold out on that sailing. They did make me reprice, but it was only ~$500 more in order to save $3100. My suggestion is to not accept, "It's not possible." First the rep said its for new sailings only, but offered to check with her team. After a while she came back and said it is possible, but their system won't allow it. She then offered to call resolutions and came back with, "They are unable to add the promotion due to a technical issue." She offered to contact another resolutions person who was able to add it to the first 4 people in the cabin, but said the system wouldn't let them add it to the next 2 kids in the room. No offer to contact someone else at this point but I insisted. Another 30 minutes later it was added to all 4 kids. Just stay positive, be nice to the rep, and stay persistent.

I'm not sure if you've seen this yet, but it looks like this is a picture of the entrance to the UFS. Looks incredible!