Posts

23

Joined

Last visited
ScottW3's Achievements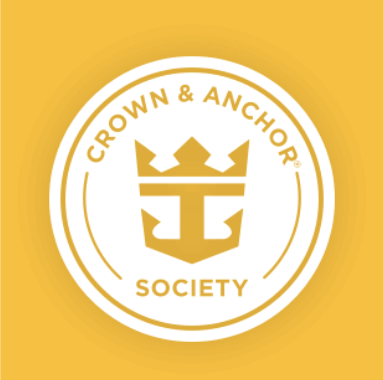 Gold (2/7)
13
Reputation
Haha. We booked this suite from that giant of a man TA for 2024.

Thanks everyone. So it seems like it's either going to be my time zone (central) or UTC (which is hours ahead of central and won't be an issue). I'll likely ask the proctor and confirm as well just to be extra safe. The sooner I can get this negative test the sooner I can relax.

Just to clarify, I know its 2 calendar days and not 48 hours, but I was concerned that if I took it shortly after midnight on the first eligible day that the timestamp on the results would be in a different time zone and possibly one that is earlier (resulting in a test that has a date of the day before). Is this a concern?

As I usually do, I believe I'm overthinking things here. My 2 days starts tomorrow (4/13). Do I need to worry about the time that I take the e-med test as long as it's after midnight in my local timezone? The FAQ on the e-med test says that the timestamp will be listed in Coordinated Universal Time (UTC). Does that matter? I've searched for this specific question but cant seem to find anything. Thanks!

I booked through a travel agent but called myself. Once the rep realized it was possible and was willing to add KSF, I gave her my travel agents cell phone and she called her right then and there.

It took 3.5 hours yesterday with a rep and resolutions, but I was able to add KSF to an April '23 sailing that was originally booked last year. It's an A2 category that's sold out on that sailing. They did make me reprice, but it was only ~$500 more in order to save $3100. My suggestion is to not accept, "It's not possible." First the rep said its for new sailings only, but offered to check with her team. After a while she came back and said it is possible, but their system won't allow it. She then offered to call resolutions and came back with, "They are unable to add the promotion due to a technical issue." She offered to contact another resolutions person who was able to add it to the first 4 people in the cabin, but said the system wouldn't let them add it to the next 2 kids in the room. No offer to contact someone else at this point but I insisted. Another 30 minutes later it was added to all 4 kids. Just stay positive, be nice to the rep, and stay persistent.

I'm not sure if you've seen this yet, but it looks like this is a picture of the entrance to the UFS. Looks incredible!

Thanks so much for the insight. From the cruise planner, it shows the excursion length at 9 hours. It also says we have a 45min ferry ride followed by a 30 min bus ride each way. That puts transportation alone at 2.5hrs leaving 6.5 at Xcaret. Personally, I think that's more than enough time. Unfortunately, we'd miss the end of the day show you mentioned.

The family (myself, wife, and 7 and 9 year olds) will be sailing on Wonder in April on a 5 night. We only stop at Cococay and Cozumel. I was planning on doing our "beach day" at Cococay so I thought I'd try something unique in Cozumel. Xcaret park stool out and all the reviews I've read are very positive. However, I have seen the negative about travel time from port and having limited time once there. Can anyone give me some advice? Should I stick to Paradise Beach or Mr. Sanchos? Thanks

Sorry to hear. Every postponement of a trip is just an opportunity to make it better the next time around.

Something else not mentioned yet is the genie that comes with the star class 2br ATS. Some would say that's a priceless benefit. And don't forget the ability to have room service from any specialty restaurant to dine on your balcony.

Weren't the 2024 caribbean bookings supposed to be released a couple weeks ago? I haven't been able to find anything showing it was delayed. Looking to book an April 2024 sailing. Just take my money already!

ScottW3 reacted to a post in a topic: STAR Light STAR Bright, First STAR...Class Cruise on Anthem 11/14-21

Best case scenario would be losing the deposit. I'll reach out and see what they tell me. Thanks everyone.

I'm currently booked in a 2br aquatheater suite in April 2022 for 6 people. We're considering not bringing our youngest kids (3 yo twins). Is it possible to remove them from the booking? Is there a penalty? I've read an old post about RC repricing the room for the remaining 4. Is that still the policy? Just trying to determine what my options are. Thanks.