 Posts

11

Joined

Last visited
Recent Profile Visitors
The recent visitors block is disabled and is not being shown to other users.
Ronaldo807's Achievements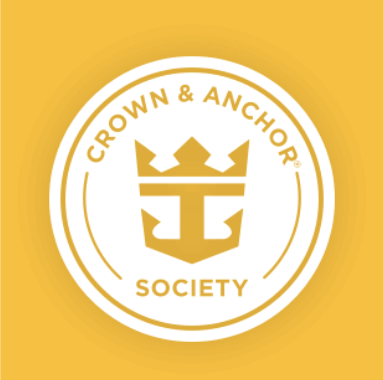 Gold (2/7)
4
Reputation
If you booked your flights through Air2Sea and you have to cancel due to testing positive for covid pre-boarding, are the flights also fully refundable? I may have missed it on the website, but I only saw the part about cruise fare.

Thank you, but we are not trying to get assigned seating. Part of the group will be onboard well before the others so we were trying to get everything booked by one party before it all fills up.

We are sailing with some friends/acquaintances and want to book our entertainment together. I know we can link our reservations pre-cruise, but is there a way to add others to an entertainment reservation once onboard without actually linking our reservations? Just thinking at it from the standpoint of not wanting everyone to have access to each other's cruise planner.

It's frustrating for sure, but talking with her further she has at least 10 other customers that she has run into the same issue with and has repeatedly been told that it can't be done. Supposedly it's gotten to a point where she is now meeting with the district manager to resolve these issues. I did email the executive office over the weekend and they resolved the issue last night and suggested that they will be communicating with the phone representatives to address this. I have been sailing with Royal Caribbean since 2006 and I would argue that their customer service and IT, currently, may be the worst I have ever personally experienced.

Unfortunately my TA basically threw in the towel after trying again on Saturday. This is the downside of not being able to get these things done yourself. We will see if the executive office team can help and it might be time for a new TA after completing our existing bookings with her. It's too bad because she/her company have always had the best prices or onboard credit offers for Royal.

Frustrating that our TA got it done on Thursday, but has gotten nothing but pushback on this other one. Unfortunately it may mean going to the executive team for resolution.

Has anyone been able to re-price or upgrade an EXISTING reservation with the kids sail free promotion today without having to cancel and rebook? Our TA assisted with this on Thursday for one sailing we have in June, then got stonewalled on another sailing yesterday, and is saying as of this morning that it was a glitch in the system that Royal Caribbean has corrected and is for new bookings or cancel/rebook only.

If you are already booked then you can also see those details in the Royal Caribbean app. Go to dining, bars, pick a bar, menu.

Yes, my daughter is diamond through our points and was able to use her vouchers on both Oasis and Allure.

This has been a frustrating process. Our TA re-priced our existing June sailing yesterday and we even moved to a different category at a savings to our original cost. Our TA tried to re-price and move our July sailing today to a new category and is being told by Royal that it's new bookings only by multiple agents. For some reason my TA is trying to accept that answer. This is a long term TA that has never previously had these issues. It's frustrating to have to go back and forth on this. It shouldn't be luck of the draw with the Royal representative you get as well.