Posts

100

Joined

Last visited
VoidoftheSeas's Achievements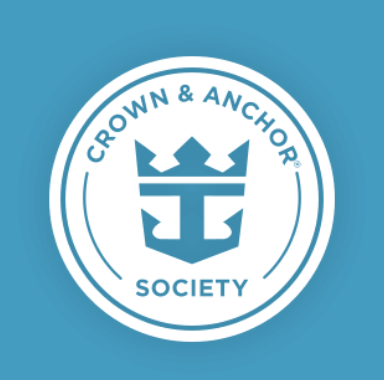 Diamond (5/7)
142
Reputation
PPPJJ-GCVAB reacted to a post in a topic: Star Class in the Mediterranean: Wonder of the Seas - 6/5/22

WAAAYTOOO reacted to a post in a topic: Star Class in the Mediterranean: Wonder of the Seas - 6/5/22

Today is the day! We are ready to go!

No updates today. I'm just completely unmotivated to think about anything else but our upcoming vacation!

VoidoftheSeas reacted to a post in a topic: Wonder of the Seas - June 2nd - June 9th 2022 Western Mediterranean

I'm 99% sure the balcony hot tub is the reason my wife booked that suite.

Looks like 4. The ATS 2BR is probably the best deal (and experience) on an Oasis class ship, because guests 3-8 are so much cheaper. Royal Loft sleeps 6, but it's pretty pricy as a base. For everything else, you're really looking at multiple rooms, which usually costs more. We did the ATS 2BR with my parents last summer and it was a blast. I highly recommend it, as long as no one minds the hike between the room and the elevator too much.

It is! We're celebrating my (gasp!) 40th birthday. I will have to double check, but I think we're in the Grand Panoramic on that sailing. We've been really fortunate the last few years. I remember vividly a time when we literally had to pinch every penny to make something like a cruise work at all.

Our trip begins in FIVE DAYS! We are mostly packed, which is a huge deal for me, because I almost never pack until the day before I leave for a trip. We packed much lighter for this trip than other recent trips because it's so much easier to just not have to deal with large luggage while traveling across Europe. A carry-on and a backpack each is all we have for 2 weeks. I spent a good chunk of this weekend finalizing ticket purchases to most of the places we're visiting in Europe (some we purchased months back), so I thought this would be a good time for a preview of the activities! Pre-Cruise Amsterdam The first leg of our journey begins in Amsterdam, Netherlands. Home of Anne Frank, Vincent Van Gogh, and Rembrandt. The Amsterdam Dungeon - 1 hour interactive performance showcasing the 'dark history' of Amsterdam. Apparently there are several of these sprinkled across a few different cities in Europe. It's supposed to be a little bit scary and a little bit creepy, but with great acting and fun. Van Gogh Museum - It wouldn't be much of a trip to Amsterdam, if we didn't visit the gallery of one of the greatest European artists even to live. Canal Cruise - I probably knew at some point that Amsterdam was a canal city, but I had completely forgotten. We're doing this in the evening to try to catch the sunset while we're on the boat. Senses Restaurant - I love food, so we're going to try a lot of restaurants on this trip! This restaurant is in our hotel, but also highly rated and recommended. We only have about 24 hours in Amsterdam, so we're going to be walking around and seeing only the outside of: The Royal Palace The Oude Church The Rembrandt House The Skinny Bridge (there's no inside here, I guess) Brussels We are taking a train from Amsterdam to Paris, with a brief stop for a few hours in Brussels along the way. There are a couple of things we wanted to catch here, but there was just no way for us to fit a full day or two into our travel plans, because we wanted more time in Paris and Barcelona. The Grand-Place - gorgeous town square, pavilion and surrounding architecture with a somewhat grisly history dating back to the Inquisition. The square itself dates back more than half a millennium and the surrounding buildings date from the 17th century showcasing the transition from Gothic to Baroque architecture. Mannekin Pis - self explanatory, I think. Iconic sculpture and just something you have to see once. Paris Obviously, we are very excited about Wonder of the Seas, but Paris is the highlight of this trip for me. We are spending 3 days and 4 nights here, and it won't be enough, but I'm so, so pumped about this. My wife has been to Paris a couple of times, but this will be my first time, so there's a lot to look forward to! The Panthéon - Our hotel room also has a view of this 18th century mausoleum. Perhaps the iconic neoclassical building in Western Europe. Notre Dame - I've been fascinated by this church since I was a child - thanks to Victor Hugo. Monumental, iconic and majestic. If you're interested in some compelling philosophy about the reconstruction and refurbishment of old buildings, Notre Dame is great place to start. It has been damaged by fire, time and weather, and undergone a number of renovations since its completion in 1260. Arc de Triomphe - Inspired by the 1st century Arch of Titus in Rome, it's the crown of Champs-Élysées. Eiffel Tower - I think you all know what this is. Versailles - You can probably spend a few days exploring Versailles, but we will only get one. This massive residence served as the living quarters and seat of government of the French monarchy for hundreds of years. The Louvre - the most popular museum in the world (sorry British Museum fans), and home to the Mona Lisa, among other incredible works of art and history. This facility is enormous and would take about a week to really see everything, but again, we get only a day. We will make the best of it! Paris Catacombs - the remains of more than 6 million people are buried beneath the city in Paris. Almost certainly not suitable for small children, but a fascinating bit of history. Le Jules Verne - the restaurant inside the Eiffel Tower. I have never spent this much on a meal, so I have high expectations, but French cooking in a restaurant operated by a chef with 3 Michelin stars, 400 feet above the ground? What's not to love? Barcelona The final leg of our continental journey and our embarkation point for Wonder of the Seas, Barcelona has a rich history and again, incredible architecture and artistic influence. Famous for the architect, Antoni Gaudi, whose work features prominently throughout the city. We are taking the train from Paris to Barcelona. It's about a 6 hour ride through the best of the French and Spanish countryside. Hopefully, it will be relatively easy to get some pictures as we ride. Casa Battlo - Commissioned redesign of an older home, this house and its façade is some of Gaudi's most iconic work. Casa Milo - Gaudi's final commission of a private residence, this home resembles a stone quarry. Fabulously unique and just really, really interesting. Basilica de la Sagrada Familia - the largest unfinished cathedral in the world, Sagrada Familia was developed by multiple architects, including Gaudi at one point. Estimated to be finally completed over the next decade. Picasso Museum - at this point, I think you would be completely forgiven for believing this trip is just an excuse to see old artwork. You might be right. This is the largest collection of work by Pablo Picasso, who began his art career in the city before he eventually relocated to France. Many of his earliest artwork is contained in the collection, which boasts nearly 5000 pieces. Park Guell - Once again a curiosity of Gaudi's invention. Park Guell just looks so darn cool. We are also taking in a Flamenco show. The location isn't special in any way, but it should still be a lot of fun. Wonder of the Seas We booked all of our excursions with Royal Caribbean this time around, for two primary reasons. First, I've never been to any of these ports, and I don't have the confidence that we would be able to make it back to the ship without issue if something occurred during an excursion. Second, we spent a lot of time planning our continental stops - the back half of this trip is meant to be as effortless as possible. Marla will handle everything for us on the ship, and the excursions are booked without needing to spend too much time thinking about them, coordinating with private guides or trying to drum up business to make sure a tour happens. Palma de Mallorca Mysterious Drach Caves of Palma - Underground lakes, caves and fun. We considered a beach day, but we did our beach/cruise vacation this year already. Caves it is. Marseilles Culinary Flavors of Provence - Because a Star Class food coma just isn't enough. There is a big difference between Parisian cuisine and the fare of southern France. This is basically 4 hours of walking around and eating food, with another few hours of on-your-own exploration. If there is any shopping to be had during our trip, this is probably when it will take place,. La Spezia (Florence/Pisa) Tuscan Farmhouse Experience - The thing about Pisa is that it's really something you only want to do once. It's an interesting novelty, but it's also kind of out of the way and there's not much else around it. So we're going to wait until we have a trip where we bring our kids. We both love wine and the idea of rustic living (we would never do it - we're city mice to the core), so this should be a pleasant afternoon. Rome Best of Rome - Good luck trying to figure out which excursion in Rome goes where. It took me days of trying to work out the details, and I finally found a blog online that covered the details of each one, and now I can no longer find it. That said, this excursion focuses on the Vatican sites, St. Peter's Basilica, the Sistine Chapel, etc. But it also stops around the Colosseum/Forum and Trevi Fountain. I'm not super into crowds, so I'm happy to pass on the interior of the Colosseum this time. Naples The Ruins of Pompeii - Our final excursion is a visit to the incredibly well preserved ruins of the city of Pompeii, destroyed by Mount Vesuvius almost 2000 years ago. We looked at some of the other options in Naples as well, as a visit to the Amalfi coast, Sorrento, and the like would be a lot of fun. In the end, though, we decided choose one, focus on having a great experience and then prepare to relax for the last day and half of the cruise. I think we'll be glad, in the end, to have given ourselves a bit of respite before heading back home. ---------------------- And that's... everything. We have a lot planned over the next few weeks, and I'll be honest, I'm having a hard time thinking about anything else right now!

VoidoftheSeas reacted to a post in a topic: Star Class in the Mediterranean: Wonder of the Seas - 6/5/22

Nice. We're doing the caves, too. We booked Best of Rome - that was a bit confusing just trying to figure out which Rome excursion goes to which places. They all vary just a bit.

So excited for this sailing!! We have Marla as our genie, and she's already been fantastic. We're in a 1BR ATS because we were impacted by the switch over from Allure to Wonder (no Star Loft), but since it's just two of us, the 1BR ATS should work out just fine. What excursions are you doing?

A tip to make this happen easier for folks who want to use Uber or Lyft: you can schedule your ride ahead of time in the app, so you're not stuck waiting behind everyone else trying to get a car at the same time.

Update time!!! We are 13 days out from the trip and 21 days out for the cruise! Okay, so we've been on pins and needles since the last update waiting to hear from our genie. We crossed the 30 day mark with no contact, and started to get nervous because we didn't see anything, and from what I've seen and heard from others (and our past experience), it's really unusual for the first communication from the genie to be more than a month out. When we woke up this morning without anything from the genies, I decided to take matters into my own hands (so to speak). My first concern was that some wires had gotten crossed with the confirmation of our Star Class benefits during the transition from the Allure to the Wonder, and losing the Star Loft room. I'd been assured over and over again by RCL staff that we retained our benefits, but this is the kind of situation that would make anyone, understandably, nervous. I sent over an email to the concierge on Wonder explaining the situation and then I got on the phone with RCL customer service to confirm everything. The concierge was incredible - responding in less than hour (less than the amount of time I spent on the phone, btw), and forwarding my email to the genie team onboard Wonder. The customer service experience was... less helpful. Honestly, I feel bad for the call center employees because they have to put up with a lot of confusing situations, and basically what I uncovered is that the notes from our previous phone calls were less than clear for the person we got on the phone. After nearly an hour and a half of waiting on hold while they went back and forth with the resolutions team, they finally told me that someone would call me to follow up in the next 48 hours. Frustrating, but I've been here before with RCL customer service, so it was to be expected. But it doesn't matter. Because only 2 short hours later, the email finally arrived!!! We have Marla as our genie, and I'm so pumped! I have seen absolutely nothing but rave reviews about her everywhere online, to the point that several folks who are regular SC cruisers claim she is their favorite. All the genies are terrific in different ways, but I couldn't be happier that we'll have Marla on our sailing. I have some theories on why we didn't hear from her until today. I'd love confirmation of this, if anyone happens to know for sure. What I think is that they have only 3 genies allocated on Wonder due to the reduced number of Star Class rooms onboard, but those three genies have to do the work of 4, because of the number of people who were in other Star Class rooms that got reassigned when Allure got swapped out for Wonder. Based on the amount of typical pre-cruise back and forth, it would surprise me if the genies are reaching out a bit later to keep the number of emails they have to write to a minimum. No matter what the reason, I'm just excited that we are getting closer and closer every day!

I am terrible at updating things like this. SO MANY THINGS. First! We checked room availability every day for months and months. Earlier in the year I noticed that there was an Aquatheater 1BR suite available, which is definite upgrade from a grand suite, IMO. We made a few calls, pleaded our case, and now we are in a suite that will feel much more appropriate to our Star Class experience. Having recently travelled on Allure in a 2BR ATS with 6 people, I can confidently say that we will be quite happy with this room. We are now *checks notes* THREE WEEKS away from our departure. All of our flights and hotels are booked, restaurant reservations made where necessary, and the excitement could not be higher. After several false starts and miscommunications and misunderstandings from employees at both the passport agency and the post office, Ashley was finally able to get her passport delivered to our house (USPS lost her previous one and hoo boy is that a hassle to deal with). "Good" news is that our whole house caught the last Covid wave, so I'm extremely confident that we'll avoid infection as we get closer to our departure date. That's one way to make sure you don't have any last minute Covid issues. But, uh, I don't recommend it. We got our genie survey earlier in the week, and despite the fact that many genies hardly even look at it, we enjoyed the process of filling it out all the same. We are anxiously awaiting a real message from our genie, which I anticipate seeing in the next few days. Now we're in the middle of locking down and clarifying the entry requirements for all the countries we'll be visiting. If anyone is joining Wonder this weekend and able to tell me what the situation is for Italy, I would greatly appreciate any clarity there. There's a lot of info floating around, it's pretty inconsistent and it's been hard to figure out what's real for cruise ships. I think that's enough of an update for now. I'll be back in a week or so for the next one!

It really is a shame live poker playing doesn't contribute points. That's where I spend most of my time in the casino. Hardly ever play other table games or slots. (I just played blackjack for the first time on a ship during my last cruise, so I guess I'm in the system now?)

VoidoftheSeas reacted to a post in a topic: can anyone explain what 2022 CLUB ROYALE TIER BENEFIT (22TIER) is?

I saw an another board that folks from the June 2 sailing we're able to check in on Sunday, so that looks to be the day for you.