Posts

145

Joined

Last visited

Days Won

5
VoidoftheSeas's Achievements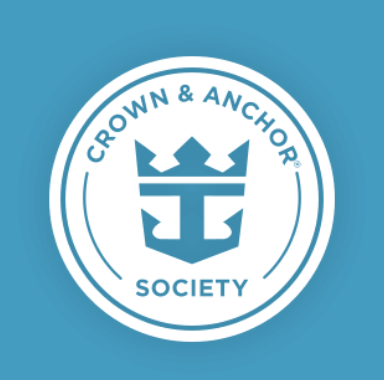 Diamond (5/7)
415
Reputation
CravingaCruise reacted to a post in a topic: Star Class in the Mediterranean: Wonder of the Seas - 6/5/22

WAAAYTOOO reacted to a post in a topic: Star Class in the Mediterranean: Wonder of the Seas - 6/5/22

VoidoftheSeas reacted to a post in a topic: Star Class in the Mediterranean: Wonder of the Seas - 6/5/22

Thank you so much for the kind words! I had such a great time writing and keeping everyone updated. I'm looking forward to doing it again for our next sailing in January.

CravingaCruise reacted to a post in a topic: Star Class in the Mediterranean: Wonder of the Seas - 6/5/22

CravingaCruise reacted to a post in a topic: Star Class in the Mediterranean: Wonder of the Seas - 6/5/22

CravingaCruise reacted to a post in a topic: Star Class in the Mediterranean: Wonder of the Seas - 6/5/22

CravingaCruise reacted to a post in a topic: Star Class in the Mediterranean: Wonder of the Seas - 6/5/22

CravingaCruise reacted to a post in a topic: Star Class in the Mediterranean: Wonder of the Seas - 6/5/22

CravingaCruise reacted to a post in a topic: Star Class in the Mediterranean: Wonder of the Seas - 6/5/22

VoidoftheSeas reacted to a post in a topic: Some Questions about Sailing Star Class with Diamond Tier

VoidoftheSeas reacted to a post in a topic: Some Questions about Sailing Star Class with Diamond Tier

VoidoftheSeas reacted to a post in a topic: Star Class in the Mediterranean: Wonder of the Seas - 6/5/22

VoidoftheSeas reacted to a post in a topic: Star Class in the Mediterranean: Wonder of the Seas - 6/5/22

We just finished up a really great cruise in the Mediterranean on board Wonder, and, as a result, we'll be Diamond once the points come through (yay!). Our next couple of cruises are going to be Star Class, because I'm addicted now, though we will probably grab some in-between cruises to really leverage the Diamond benefits from balcony rooms or junior suites. My question is really related to sailing Star Class as a Diamond member, though. It seems like, for the most part, the Star Class benefits outshine the Diamond benefits (which makes sense). Are there any perks for Diamond that I should be aware of that could still be leveraged during an SC cruise? Is the 'nightly Diamond event' in the Diamond Lounge worth it? Is the Diamond Lounge itself worth it?

The Day at Sea and The Day of Sadness I cannot express how glad I am that we ended the trip with a sea day. My feet have been aching from all the walking. I have no regrets about any of that, but I am so incredibly glad that we got a day off our feet to wrap things up. We began the day with breakfast in our room from the Mason Jar. Since the very first day, I had an idea that I wanted to try out: Spicy Chicken and Waffles. While we were in the restaurant on the first day, I noticed that the chicken used with the waffles was the same chicken used in the chicken sandwiches (including the Nashville Hot), so I stored that away for later. It was pretty good, but it was actually a bit less spicy than I expected it to be. I'd love to hear from other people how they feel about the Nashville Hot chicken and if it lives up to your expectations regarding heat level. On other sailings, we've really tried to take advantage of everything on the ship during sea days, but this trip was a lot less about the ship for us and more about the ports. We were tired and just ready to relax. So we spent most of the morning sitting on the balcony (one of the best parts of an Aquatheater suite after all!) In addition to our food, we asked Marla to arrange a mimosa bar for us, which is just basically a bottle of champagne with pitchers of various juices - peach, orange and cranberry. We sipped on our mimosas and watched the scenery go by. I couldn't have asked for a better morning. Different from most Caribbean cruises, you actually sail pretty close to land in the Mediterranean so there was a lot to see as we sailed by. That kept our attention longer than I would have expected. After a few hours of relaxation, we got dressed and headed down to Izumi for some sushi. As I've mentioned in earlier posts, different people like different kinds of food. I love sushi, but neither Ashley nor I are really big fans of fried, crunchy sushi. Fortunately, the menu at Izumi is pretty expansive, so we were both able to get food that we really enjoyed. As Star Class, technically you can order as much sushi as you want, but I was pretty worn out from eating at this point, so we kept it light. One small word of caution about Izumi is that it is on deck 4 and there are tables right next to the window. I do not recommend sitting in those tables if you have any kind of vertigo or motion sickness, because the waves+wake do some interesting gymnastics around that part of the ship. It only bothers me a tiny bit, but vertigo is a concern for you, I'd find somewhere else to sit. After Izumi, we headed back up to the suite sun deck one last time. I will reiterate what I've said before - Royal knocked it out of the park with this space. It's easily accessible, has plenty of seating, and it has a great bar. If you are in a suite on Wonder, you owe it to yourself to spend a bit of time here at least. Later in the afternoon, we went down to Giovanni's Wine Bar for some drinks and charcuterie. Despite rebranding from Vintages, and a few updates to the food menu, I have to say that it doesn't feel all that different from Vintages. It's a nice spot for sure, but I think the changes are almost all entirely surface level. We enjoyed our wine, cheese and meats a lot. The wine bar, like Vintages, has a wine flight option, which is a great choice if you do not have a drink package. If you do have a drink package, you are better off ordering the wine by the glass, and just having them one at a time. The bartender should make sure to tell you this, but I know some people are caught off guard. We headed back up to our room to change for dinner: Wonderland! I really enjoy the Wonderland concept, but I am a food and science nerd, so molecular gastronomy really appeals to me. One of the servers was dressed up as the Mad Hatter, which was a lot of fun. He was entertaining, at least! We've been to Wonderland before, so we tried to choose options we hadn't had the first time around. It was a very different experience than previously, since we didn't have our kids this time, so we weren't trying to work around their limited food preferences. The individual items in the restaurant might seem small, but you actually end up with a seven-course meal, all things included, so the size isn't that much of an issue. The only thing we tried that I would probably not order again is the Tomato Water. It's an interesting novelty, but it's only about 1 oz of liquid, and it just goes so fast. For dessert, I ordered the World (again), and Ashley ordered the Mushroom Garden. They were both delicious, just as expected. Marla came to visit us during the meal and we also asked her to send some desserts up to our room too! Sort of a final send off for the trip. I ordered the Fried Cheesecake (I may have mentioned that this my favorite dessert on the ship), and Ashley ordered the Go Bananas! from Giovanni's. Honestly, it might have been a bit too much, but we loved it. We had thought about finding a nice spot after dinner for one last drink but we were honestly just so tired that we couldn't bring ourselves to do it. We did eat our desserts, and sit out on the balcony for a bit, but mostly we spent the evening packing and preparing for the worst day of the cruise: debarkation day. Our flight out of Barcelona was pretty early at 9:50 am. In hindsight, we should have probably picked a later flight, but it all worked out in the end, even though things were a bit tense at the airport. We had a light, early breakfast at 6am and put our bags outside at 6:30. Not having to set out your bags the night before is another really nice Star Class perk. We met Marla at the elevator at 7:00 and began the long walk of sadness to the terminal. It was super easy to grab a cab right there, and we headed to the airport. On Friday, the US government announced that negative Covid tests were no longer required for flights entering the US as of 12:01 on Sunday June 5th. This was awesome news as it reduced the likelihood of any last second disasters. We had read a post on Facebook from someone who left the ship in Rome on Thursday, tested positive, and had to quarantine for an extra 5 days before they could return home. That would have been worst case scenario for us, so not having to worry about an accidental positive test was really nice. Side note: we tested as soon as we got home to Seattle. Negative. So I feel pretty good about that. The downside to the announcement was that the airlines, who had all been clamoring for this change for months, were completely unprepared to actually handle the change when it happened. Online check-in basically broke for everyone, so we had no choice but to stand in line at the airport to get our boarding passes and check our luggage. The line was long. Long enough that we got pulled out of line finally to ensure that we could make our flight (that's pretty common on international flights), we were right up at the front so we ended up being next in line to check in from there. At that point we scrambled as quickly as possible to security and to the gate. I would have been super stressed if I'd been any further back in line, because we literally got to the gate the moment our zone started boarding. Since the first leg of our flight was just to Paris, the boarding times are really narrow. I'm sure they got everyone on board, but I'd have been screaming if I got there much later than we did. The situation was pretty similar in Paris. After a brief 2 hour flight, we had a 1.5 hour layover in Paris, but that's really not that much time. The international gates are pretty far from the 'domestic' gates in CDG, so there's a lot of walking involved, as well as a brief stop at passport control, even though we were catching a transfer. We managed to find a food kiosk to grab some salads, but we had to carry them on to the plane, because boarding started so quickly. From Paris to Seattle is about 10 hours, which isn't terrible, but is still a pretty long way. We had economy seats on the way back, which might have been a mistake, but we survived somehow . The airline food was decent, and they did an excellent job of coming by often with water (something that did not happen on the Delta flight on the way out). We needed to stay awake as much as possible to fight the coming jet lag, so we just watched a lot of movies. Finally, after what seemed an eternity, we arrived in Seattle! After a quick/eternal 45 minute ride on the train, we were back home to our kids, our puppies and our bed. Whew! What an absolute adventure! We had so much fun, and it was exactly the break we needed. Thanks everyone for coming along the ride with us. I loved reading your comments and seeing everyone's reactions. I hope you enjoyed it!

Thank you for reading! This has been such a fun trip, and I'm so glad you've enjoyed the blog!

Thank you so much! It has been so much fun to write, and I really appreciate all the support and feedback from everyone.

VoidoftheSeas reacted to a post in a topic: Star Class in the Mediterranean: Wonder of the Seas - 6/5/22

One of my favorite things about the specialty restaurants is the variety and how there really is something for everyone. We LOVE Wonderland, but I didn't like Hooked and I wasn't really impressed with Samba. So it totally makes sense to me that some people like other restaurants and I love that.

VoidoftheSeas reacted to a post in a topic: Star Class in the Mediterranean: Wonder of the Seas - 6/5/22

Pompeii!! Plus a few pics from 150 Central Park.

Warning. Lots of photos incoming.

Day 6: Naples (Pompeii) First off, I want to thank you all for you wonderful comments about this blog. I've really been enjoying keeping up with it, and I'm glad to see that you all are enjoying it as well! For the first time, really, on this whole vacation, I finally took the opportunity to sleep in. I think I woke up just after nine. It was late enough, at least, that we missed breakfast. I'll be honest, though, I don't think I could have handled it anyway! Between the Star Class snacks and massive portions at the specialty restaurants, I'm definitely never hungry on board this ship. We had tossed around a few options for our excursion in Naples. Most of what's available is some combination of Pompeii, Sorrento and the Amalfi Coast. We obviously wanted to prioritize Pompeii, but we didn't think we would want to do another full day excursion the day after Rome. I think that instinct ended up being right (for us, at least). Because of that, our excursion was an afternoon one, once again. Once we felt awake enough to face the world, we headed back up to the suite sun deck for a couple of drinks and an opportunity to take in the view of Naples. Among the ports that we stopped in during this past week, Naples has the best skyline by far. We sipped on our frozen drinks while I got caught up with this blog (finally!). We again had lunch in Coastal Kitchen, and then it was downstairs to join the group heading to Pompeii! Pompeii The bus ride to Pompeii is only about 30 minutes, which is mercifully short after rides of 60-90 minutes each way for the previous few excursions. It felt like no time at all, and we had arrived to the entrance to the ruins of Pompeii. There is a bit of a souvenir market outside, as well as a couple of restaurants, and some snack stands. The tour included a bottle of water, which was provided to us once we arrived. Just a couple of things to note before we got into the ruins. First, while the market contains a lot of interesting souvenirs, there is also a lot of adult... iconography in the market as well. Just something to be aware of if you're visiting with children or just generally don't want to be around that sort of thing. Second, before they brought us into the ruins themselves, we were corralled into a small building selling shell jewelry and given a 5 minute sales pitch about how rare and precious the jewelry is, and then escorted down into their showroom. I know this is a part of how these excursions are funded, but having a sales pitch be a part of every single trip is almost as good a reason as any to book private tours or just to visit these places on your own. Given the choice, I would have preferred to have the half hour we spent waiting for people to shop actually inside the ruins themselves. Finally, after what seemed an eternity, we entered through the ticket line and into the ruins themselves. You do kind of have to walk around the city to enter it properly, but we eventually made our way inside. I think it's hard to really capture the essence of what you feel in the ruins of Pompeii. While the structure is very well preserved (and supplemented by brick in some places where pieces of stone had collapsed or washed out, they are still ruins. But as you walk through the streets, you start to fill in the spaces in your mind where things like doors, roofs, wooden stairs, and furniture might have been. The painted stucco still retains some of its color and decorations in places, and you don't have to stretch your imagination to being to imagine what life might have been like in this city for real humans. One thing that I always find challenging about archaeology and anthropology is how much we have to infer because of the loss of biological material. Anything made of wood, paper or cloth would have decayed long ago. And a lot of the things we use every day as humans are made of these materials. We're really left with a rough outline of life, but the Romans in Pompeii would have lived a life as full of color and energy as our own. There are places in Pompeii where you can really see that, from the mosaic floor decorations to the fire pits or to the gardens in the homes of the very wealthy. This is the one excursion where I really felt rushed for time. The guide walked us through the ruins at a bit faster pace than we preferred (which wouldn't have been the case if we hadn't stopped at the jewelry store). While the commentary was interesting, I honestly recommend just doing this one on your own if you can, or booking a tour that gets you 4 hours or so inside the ruins. There is a lot to see and explore, and we didn't even get to everything. 150 Central Park I was beginning to feel a bit hungry, so I messaged Marla about some snacks for our room to munch on while getting ready for dinner. They arrived almost immediately after we reached the room, and we got them set up outside on the balcony. I probably overindulged on the snacks a bit, which certainly impacted by ability to eat my full meal at dinner. Turns out our parents were right about snacks ruining your dinner! In any case, Marla sent us cheese and crackers, strawberries and cream, and a full platter of chicken wings (my downfall!). Tonight was a dress your best night, and while I didn't pack a suit, I did clean up a bit and wear a nice button-up with some dress pants. 150CP is my favorite restaurant on the ship, so I was pretty excited. We specifically requested the high-backed chairs (Royal Chairs, according to the hostess), just for the fanciness factor, and of course, as Star Class, our request was granted. They are, in fact, very fancy, but they are also a little awkward to maneuver if you need to get up or readjust the seat at all. Our meal was delectable as always. I started with the short rib, which is the most tender piece of meat you can imagine. I followed that up with the veal medallions. I did my best, but alas, due to my overindulgence with the chicken wings, I was defeated. I managed to rally (you would too), when they brought out the fried cheesecake - my favorite dish in my favorite restaurant. The fried cheesecake is absolutely wonderful. I would have had a second order if I wasn't feeling completely full. Ashley started off her meal with a beet salad, followed by her favorite dish, the lobster thermidor. For her dessert, she selected the artisanal cheese platter, which turned out to be a very good choice as well. We lingered over some after dinner coffee before a slow stroll in Central Park. Then we headed down the elevator to deck 4, the Royal Theater and Voices. Voices Voices is an original RCCL production. It doesn't have quite the expansive feel of a full broadway show (it's only 45 minutes long). But it was very good. The singers are incredible, and the entire show is done a cappella, with the background rhythm and bass lines provided by voice as well. There is an excellent dance team as well. The performance is really a survey of great songs over the last 60 years or so, and there is definitely something there for everyone. It was a nice show to catch as the last one, but I think I still feel the emptiness of not having a larger show on board the ship. I know Effectors 2 is preparing to start up on the ship soon, but it was not ready as of our sailing. And that about does it for day 6. We have really enjoyed this trip up to this point, but I will say we have started to really miss our kids. I'm glad to have a single sea day to relax one last time, but we are feeling ready to get back home, which I think is exactly where you want to be at the close of a vacation. I will probably cover the last day (Sea Day, Izumi Sushi and Wonderland!) and our travel home in a wrap up post on Monday, since we have to leave the ship pretty early tomorrow morning.

VoidoftheSeas reacted to a post in a topic: Star Class in the Mediterranean: Wonder of the Seas - 6/5/22

Same! I hope you are enjoying the cruise!

Day 5: ROME! The good news is that I'm pretty confident I can now correctly pronounce Civitavecchia, now that I've heard it 100 times or so. The bad news is that we are now more than halfway done with our cruise. But, we went to Rome! Our day started pretty early. With a 7am meeting time, we really only had time for a light breakfast - delivered to our suite of course! In hindsight, I might have eaten a bit more, but I was trying to steal bites of my parfait in between typing up words from an earlier update, so I did my best. There are several different options to choose from if you are interested in catching a lot of Rome from an RCCL-sponsored excursion. There are subtle differences between each of them, in terms of what things you visit inside vs outside (or what you visit at all). Our priority was the Vatican museum and the Sistine chapel, along with at least an outside visit of the Colosseum. With that in mind, we settled on Best of Rome, which includes all of that along with a trip to the Trevi Fountain. Once again, we were fortunate to have an incredibly knowledgeable tour guide, who we picked up from the train station once we arrived to Rome itself. There was a separate tour leader who stayed with us on the bus and who had the primary responsibility of making sure we made it to the tour and back to the ship. I felt a little bad for her as she mentioned that she generally does these tours in German, and English was a bit of a challenge. She did great, though. Of course the guide himself spoke excellent English, which worked out well, except for one Spanish couple who was on their honeymoon. The husband didn't speak English at all, and I think they had intended to purchase the Spanish-language version of the same tour. I can't speak for the experience purchasing alternative language tours and how those are managed, but it seemed like RCCL might have dropped the ball here. They made do, and the guide did his best to try to communicate when he could in Spanish, but he mostly ended up having to use Google Translate and read from there for their benefit. Better than nothing, I suppose. We started off with the Colosseum, which was great. The guide gave us a rundown of the history of the stadium, including recent renovations. I was surprised to learn that a great deal of the structure that exists today is actually new: reinforced by bricks added in the last two centuries to stabilize the arena and prevent further decay of the original stone. It's pretty easy to distinguish between original and new construction when you see it. It was really great to learn about how much the film industry has gotten wrong (and right) about the Colosseum, how it was used, and what really happened with the gladiator and animal fights that took place there. Obviously, we have matured a great deal as a society, but it is fascinating to think of how this place really served the same purpose as our sports stadiums do today. Of course, we did get to visit the inside as well, so we got a lot of great pictures too! It wasn't too crowded, and our guide said that Rome is running at about half its typical load of tourists for this time of year. I feel pretty lucky about that, especially when we got to the Vatican. I would not have had a great time if there were twice as many people there. From the Colosseum, we walked down the main road past the Roman Forum to the Trevi Fountain. In my head, the Forum is just a single place, but it really turns out to have been a series of forums built over centuries at the whims of kings, emperors and Roman senators. Each forum or addition served mostly the same purpose, but it has looked pretty different over the years it was in use as new sections were added or left in disrepair. The Trevi Fountain was packed. There are just a lot of people trying to get up close to toss a coin in the pool, which our guide said collects almost 1.5 million Euros every year. The fountain was also the first place in Rome we encountered the street peddlers, which we saw almost constantly from that point forward on the tour. They are everywhere, selling everything from ponchos to selfie sticks to portable phone chargers. One, at St. Peter's Square, also tried to sell me a belt. From the fountain we walked to the meeting place for lunch, where we were taken to a small restaurant outside of St. Peter's Square. Lunch was pleasant, if not extravagant, with a simple meal of pasta, followed by meat, potatoes and veggies and capped off with a small slice of tiramisu. We were running slightly behind, and we ended up being just a bit rushed to finish our meal. It started raining just as we finished our meal, which was unfortunate, because we had to walk about 7-10 minutes from the restaurant to the Vatican museum. A few people did end up buying umbrellas from the aforementioned street peddlers, but I live in Seattle and a little rain never hurt me. I got a bit damp on the way over, but honestly, it dried up pretty quickly and the rain helped keep the temperature down for the duration of the tour. We got the rundown on the way over to the Vatican, and I was a bit surprised to learn that it's actually only been an independent nation for about a hundred years, due to an agreement made with Mussolini in the 1920s. There's a bit of rigamarole to get into the museum itself, especially for groups. The museum requires that groups use their headsets, so we had to swap over from the ones provided by the tour company to those provided by the Vatican. It wasn't too bad, but it took several minutes to get everyone sort of reorganized. The Vatican Museum is incredibly densely packed, both by guests and by exhibits. The artwork and sculpture on display there is absolutely incredible. There is just so much of it. It's a very different experience than the Louvre was. The hallways are also very narrow, which made the crowds of people that much more intolerable. It was honestly hard to keep up with the tour guide, because you're just pushing your way past dozens and dozens of people to even move 100 feet. At the end of that museum, though, is the Sistine Chapel. In order to keep the atmosphere of the chapel respectful and somewhat quiet, there are tour group spots just outside, which are just signs with all the artwork in the chapel that the tour guide can point to and tell you all about everything before you go inside. Which is great, because once you are inside, you really don't want the guide talking in your ear at all. The chapel is very, very beautiful. Everyone has seen pictures of the frescoes at some point or another, but no photograph can really do this church justice. We just stood in awe for about 10 minutes, standing in silence and soaking in the beauty from every direction. As with so many of these types of things, there are details in every corner, and there is just so much to take in. You have to walk around the backside of the square to exit, and since we had a few extra minutes, the tour guide gave us the chance to sneak into St. Peter's Basilica to get some more pictures. Interestingly, the basilica is the only place we entered where the dress code was being enforced. That surprised me a little, because I thought the Sistine Chapel would also have had dress code enforcement. We really only had about 3 minutes inside the basilica, so we snapped a few quick photos and headed back outside. Naturally, the last stop on the tour was the obligatory sales pitch inside one of the gift shops (conveniently partnered with Royal Caribbean, of course). I didn't mind so much, since they only gave us about 20 minutes before it was time to head back over to the bus to return to the ship. The drive back was about a half hour shorter than the drive out, so we made good time, which was great, because it meant we could relax a bit before dinner. Once we arrived, I sent a quick message to Marla for some pre-dinner drinks to be delivered to the room, and we lounged for a while before changing for Izumi. We've done hibachi both on a ship and on land before, so we knew what to expect. The food was delicious, the drinks were great, and our table mates were pleasant and conversational. Our chef was hilarious, and the food portions are really generous. There are a couple of options for entrees with either one or two servings of meat. The up-charge for the restaurant is pretty high, though, so I definitely recommend getting it as part of a dining package to help ease some of the burden. We were scheduled to attend the headliner show after dinner, but we were just so tired that we decided to forgo it this one time. We finished up our dinner and our desserts and headed back to our rooms to rest up for the next day: Pompeii, 150 Central Park and Voices!

Day 4: La Spezia Finally, a free morning. With our farmhouse excursion booked for 2:30pm, we decided to take it easy, sleep in and just generally relax before heading out to Tuscany. We had a leisurely breakfast in our room and then made our way to the suite sun deck for a dip in the hot tub and some midmorning cocktails. The sun deck is one of the things I've been looking forward to on this cruise, especially as ships are beginning to fill up and pool deck space is becoming a hot commodity once again. The experience is great and a nice upside to sea days or free time when you're booked in a suite. The bar service opened just after we arrived, and there were maybe a half dozen other people on the deck the whole time we were there. It was quite nice to get a little break, soak up a bit of sun and enjoy ourselves off our feet for once on this vacation. We lagged just a bit getting ready, so we were a bit rushed eating lunch in Coastal Kitchen. No worries though, as the wait staff always seems prepared to adjust to our needs on timing. With lunch wrapped, we made our way downstairs to Studio B for the excursion. Before I talk about the Tuscan Farmhouse Experience, I want to share a bit about our thought process on this. We bounced around a bit between this excursion and going to Pisa to see the tower. When we come back to Italy again with our kids, that's almost certainly what we'll do. I certainly wouldn't want to discourage anyone from visiting, but here's my view: if you've ever done a small highway roadtrip in the US, you'll have certainly seen sides for roadside attractions for things like "World's Largest Ball of Yarn." These are potentially interesting sights for sure, but they're just roadside tourist traps, designed to get you to buy a t-shirt and maybe a snack while you're there. The leaning tower of Pisa is Italy's "World's Largest Ball of Yarn." It's an interesting oddity with a little shop attached. Fun to see, probably, but I don't think I want to do that more than once. Tuscan Farmhouse Experience Instead, we rode a bus for 90 minutes to the heart of Tuscany. We even saw the leaning tower on our way there. I got a good picture of it from maybe 5 miles away. The drive is gorgeous and gets even more beautiful the further you go. The landscapes of Tuscany are famous, and with good reason. A large number of my pictures of this excursion are from the bus ride itself. On arriving to the farm, we were all unloaded from the bus and then loaded right back on to a horse-drawn carriage (that held about 20 people). We followed the road up to the farmhouse itself while the owner of the farm told us all about the crops and trees they raise on the property. The staff is just the farmer's family, and they treated us like family, which made everything so much nicer. When we reached the farmhouse, we were treated to an authentic, family style, Italian dinner, replete with wine, bread, cheeses, deli meats, pasta and more. I wish I had known how much food we were going to eat - I would have picked a different restaurant for the evening! Just before they wrapped up the meal, the farmer came out and sang us all a song! It was absolutely wonderful, and just really created a great feeling for the whole experience. Of course, they too had a little shop where they sold different wines, truffle honey, and limoncello (we bought a bottle of this). We all piled back into the bus and headed back to the ship, full and happy. We did end up heading back about an hour late - so be warned that this excursion might be a bit inaccurate with regards to timing. If you get a chance to try this excursion, I would say jump on it. It was a ton of fun and a real authentic Italian experience. Chops Grille (suite dining) About the time I realized how much food we were eating at the farm and given that we had a show scheduled almost immediately after dinner, we decided to message Marla and let her know that we would just eat in our room instead, to save the song and dance of ordering food and drinks, and to save some of the embarrassment of only being able to pick at a steak dinner because we were already so full. Our food arrived to our room shortly after we did, so the timing there was perfect. I ordered the beef carpaccio (my favorite dish from Chops) and Ashley started off with the grilled black pepper bacon. I ate a salad before my ribeye, which was definitely the right decision, and Ashley ate the lobster bisque (her favorite) and the petite filet. We wrapped up dinner with cheesecake and key lime pie, along with a couple of signature coffees. 365: The Seasons on Ice We always get a kick out of the different ice shows, and this time around was no different. The show started off with a stellar juggling performance by Victor Kee. I loved it. The skaters were exciting, having a good time, and able to brush off the occasional fall or slip. One skater even pulled off an on-ice backflip! As with the show on the Allure, there was an ice skating aerialist, which always terrifies me, and just as before, the skater did a tremendous job. After the show, we made an early exit to our suite, because Rome waits for no one (we had to be up to make our 7:00a meeting time for the big Rome excursion!) More on that in the next post!

Day Three: Marseilles (Aix de Provence) While perusing the available excursions in the Cruise Planner, I misread one of the descriptions as being a 'gastronomic explosion of flavor' (actual text was 'gastronomic exploration'). Ashley and I chuckled at the misreading because we both saw the same thing at first. In any case, we booked it right away because what could be better than eating local food suggested to you by someone who knows what they're talking about? We began the day with breakfast in Coastal Kitchen. I always like to eat breakfast in the restaurant when I can manage it. In-suite dining is convenient, but eggs and sausage don't always do well transported halfway across the ship, and I prefer my food to be hot when it's served to me, whenever possible. As always, breakfast was delightful and the serving staff is kind and courteous. If you haven't taken advantage of a suite on RCL yet, you will find that the staff in CK learn your names and preferences very quickly. It's one of the nicer perks of being in a suite. After breakfast, we wandered down to Studio B to meet up with our group. We were the first off the ship, and this excursion only allows a small number of people (I think we were 14 in total, split across two groups). There were some issues with our morning transportation. The driver of the van we entered was a bit surly. I'm used to drivers generally being warm and receptive, but this driver just didn't seem to be having a good day. He insisted on only having 6 people in his van (it could have held 8), forcing an uneven split between the two vehicles (the other van was exactly the same size). And then his driving on the way to Aix was more than a little aggressive. There was a lot of weaving back and forth from one lane to another in a way that I felt was probably more than necessary. In general, I like to feel safe on excursion transportation, and this just wasn't it. Eventually, though, we arrived in Aix de Provence. The driver was pretty confused about the exact drop-off location, which leads me to believe that this was not a regular gig for him (perhaps contributing to the surliness, who knows?). Once out of the van, though, we met up with the guides for our food tasting tour, and these women were the exact opposite. They were welcoming and bubbly and ready for their guests. Once again, we split up into two groups, and our guide took us on a journey through the city and its markets. She was incredibly knowledgeable about the history of the city, its architecture and how it came to be part of France after originally being established by the Romans and then under independent rule for several hundred years. I'm a sucker for a good history lesson, so I ate it up. We began our food tasting in a local patisserie with a tea cake and some candied strawberries. Apparently the process used for the candied fruit is many hundreds of years old and may have been the predecessor to many fruit-based candies we have today. Whether that is true or not, it was quite delicious, if a bit sweet, given that it's basically just fruit that's been boiled in sugar for several hours. From there we meandered in and through the daily market in Aix, tasting different fruits, meats, cheeses and spreads from local merchants. The quality of the food was exceptionally high, and while it wasn't actually that much food overall (less than I expected from the description), the energy of the guide and the kindness of the merchants really added a lot to the experience itself. We wrapped up the tasting portion of the excursion with a few glasses of wine in a wine cellar. The wine was a local Rose (though, given that its name is 'Aix', I suspect that its primary intent is to sell to tourists). It was pretty decent, though, and a nice cap for the tasting experience). After we finished the tasting, we were given three hours to shop and wander the city. We decided to get some lunch at the first restaurant we found with a decent menu. I had fish and chips and Ashley had a burrata salad. Perhaps not the most exciting lunch, but it did the trick. We are not really shoppers. So, unfortunately, the time wasn't really worth it for us. I would have been happy to have that time end at 2pm instead of the planned 3:15pm. We weren't alone in that, either, since we found that most of the other folks on the tour with us kind of arrived back near our departure point at right about that same time. We amused ourselves by bird-watching for a bit, which is when I learned that there are PARROTS in France. We watched the pigeons and few other regional birds, and then I heard a chirp that didn't sound like anything else I had heard. I glanced up at the tree in front of us, and peered between two branches to see two decently sized green parakeets, just hanging out on a branch like it wasn't weird at all for a pair of tropical birds to be in the south of France. I managed to get a couple of quick pictures for evidence before they flew away, and then I pulled out my phone, because I just had to know what the story is here. It turns out these birds are native to southern Africa, and they were introduced to France in the early 70s because of a transportation accident that resulted in 50 or so of these parakeets making it into the wild. They are a now a flock that numbers in the thousands, some 50 years later. Apparently, there is a similar flock of the same birds in the southern UK as well, which is just wild to me, that there could be parrots in Europe. But here we are all the same. The time to leave finally arrived, and I guess our driver from the morning decided he had had too much, because we had a new driver for our trip back to the port. Fortunately, this driver did not seem to have the same tendencies as the earlier one, and we arrived back to the port with incident or fearing for our lives. We returned to the ship to - you guessed it - more snacks! Marla has at least managed to keep the snacks to a reasonable size, so we don't feel like we are wasting food at all. We gave ourselves a bit of time to relax in the suite before we headed over to Hooked for a seafood dinner. Let me start by saying, I love Royal Caribbean. We generally have an excellent time in all the restaurants, and for the most part, I have very few complaints about anything. The service in Hooked was exemplary, as always, and our server was great. I did not like the food, which was really disappointing, since this is one of the restaurants I was pretty excited to try. As an appetizer, we had oysters and crab cakes. The oysters were fine, but pretty plain, even with the sauces they provided. The crab cakes were dry, and lacked flavor. I had the Royal Platter, which is mostly fried food. The prawns were inedible, both because I just can't stand eating food that has a face, but also they just didn't taste good. The fried fish was decent, as were the the shrimp and calamari, but the remainder of the dish just wasn't that great. Everything seemed to be a trifle overcooked, and it just didn't have the flavor I was looking for. Ashley had a whole lobster (and a half), which turned out to be just way too much food. It's hard to go wrong with lobster, but there just wasn't anything that stood out about the dish. We were in a bit of a hurry to get to the comedy show (tight timing), so we had dessert sent to our room and made our way downstairs to the attic for the comedy show. Right at the beginning of the show, I experienced one of those awkward Star Class moments when Marla and one of the comedy club staff pulled a table over to my chair so I would have a place to set my drink. I try to not be too obvious about my suite status, because I'm not trying to make any other guests feel bad about their experience, but it's hard to be subtle when the staff is literally moving furniture for you. The comedy show itself was fine, if a little focused on cruising over other topics. Most of the comedians we've seen on board try to blend cruising into the show, but this comedian just went all-in on it. Some of his material seemed to have been used from when he was on Symphony, because he mentioned two flow riders (Wonder has only one), and a lot of his stories centered around the Caribbean. It was still funny, though, and we laughed and left satisfied. We wrapped up the evening with a spot of karaoke in the karaoke bar. Ashley did a fabulous rendition of 'Oops I Did it Again' by Britney Spears. I have video evidence of this as well, but I'm pretty sure my next cruise will be a solo cruise if I post that video on the internet. And that does it for day 3! Next up: Tuscany, Chops Grille (in our room), and 365: Ice Spectacular!

Thank you! The photos have been a bit hard to keep up with, since they're harder to add to the posts directly (they are on my phone and I'm writing the posts from my laptop). I promise there are more, and I will add them when there's a reasonable time to do so.