Posts

63

Joined

Last visited
VoidoftheSeas's Achievements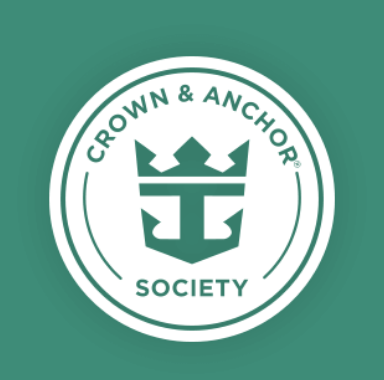 Emerald (4/7)
56
Reputation
Over the last week, we've been working to shore up our pre-cruise itinerary, which has meant a couple of changes in venues. All very exciting stuff! First! We have decided not to go to Iceland this time around. Basically, after looking at everything there and thinking through our longer term travel plans, we want to wait to do Iceland until our kids are coming with us - mostly because we're not confident that we would want to go there a second time, and want to make sure our kids have the experience. So instead, we are going to start our trip in Amsterdam! Our current itinerary looks something like this: Day 0: Depart from Seattle. Flights, waiting, yawn. Day 1: Arrival in Amsterdam. Anne Frank House. Van Gogh Museum. Day 2: Train to Brussels. Grand Palace. Manneken Pis. Some kind of Belgian Chocolate. Train to Paris. Day 3: Pantheon. Notre Dame. Palais Garnier. Arc de Triomphe. Dinner at The Jules Verne (Eiffel Tower). Day 4: Paris Catacombs. Versailles. Day 5: The Louvre. Day 6: Train to Barcelona. Casa Battlo. Day 7: Picasso Museum. Barcelona Gothic Quarter. La Sagrada Familia. Parc Guell. Casa Mila. Days 8-15: Wonder of the Seas! Whew! I am exhausted just thinking about all of it, but I am also pretty excited about everything on our list. It's possible we will add another day in Barcelona, once the cruise is over, but that's still pretty up in the air and will likely depend on flights.

KenCP reacted to a post in a topic: Anyone have the Allure bookings moved/confirmed to Wonder of the Seas today yet?

Baked Alaska reacted to a post in a topic: Anyone have the Allure bookings moved/confirmed to Wonder of the Seas today yet?

VoidoftheSeas reacted to a post in a topic: Anyone have the Allure bookings moved/confirmed to Wonder of the Seas today yet?

That's my expectation as well. And we got a killer deal on the Star Loft when we priced it in the first place, so I really doubt there will be any cost reduction for us at all.

AlmondFarmer reacted to a post in a topic: Star Loft in the Mediterranean: Allure of the Seas - 6/5/22

KristiZ reacted to a post in a topic: Anyone have the Allure bookings moved/confirmed to Wonder of the Seas today yet?

What a whirlwind! As most people probably know, all of the Allure of the Seas sailings in the Mediterranean next summer have been replaced with Wonder of the Seas. Wonder is an incredible, brand-new ship. Yay! But, Wonder also has far fewer Star Class rooms available, including no Star Loft. Boo! We've been stressing over what will happen with our room for days. We've been looking forward to this experience and were really concerned about a downgrade from our Star Class suite. Well, now I know. We've been moved into a Grand Suite 1BR. Boo! But all our Star Class and amenities and benefits are being retained. Yay! It's basically the best I could have hoped for with the change, and while I am disappointed that we won't get the Star Loft room, I'm thrilled that we will still have a Star Class experience on the cruise, albeit in a slightly smaller room.

Well, we got the news that our Star Loft was switched to a Grand Suite 1BR. That's disappointing, but we also got an email that they are retaining all of the Star Class benefits and amenities for our sailing with a $300 OBC thrown in to boot. I'm still disappointed about the room change, but this makes it at least tolerable, and I'm still thrilled about the itinerary.

WAAAYTOOO reacted to a post in a topic: Anyone have the Allure bookings moved/confirmed to Wonder of the Seas today yet?

AlmondFarmer reacted to a post in a topic: Anyone have the Allure bookings moved/confirmed to Wonder of the Seas today yet?

We had a Star Loft room on the Allure. I am not optimistic about our chances of retaining a Star Class room on Wonder. Looking at previous comments about these types of changes, I expect that Royal will not do anything to remedy the situation if we get moved to a Sky Class room.

VoidoftheSeas reacted to a post in a topic: Anyone have the Allure bookings moved/confirmed to Wonder of the Seas today yet?

Here's the full email text (on the same June 5th sailing): ----------------------------- Dear Guest, We've been diligently working to prepare for our Royal Comeback. It's taken months of planning and coordinating to get up and running - from activating new homeports and communicating with local governments and authorities, to ensuring our new protocols maintain your wellbeing with our Healthy Sail Panel. As we continue to review and analyze our itinerary plans, we've decided to reposition some of our ships to offer our guests the very best experiences for our return to cruising. Our original plan for Allure of the Seas was to offer sailings departing from Barcelona, Spain and Rome (Civitavecchia), Italy beginning April 2022. However, Wonder of the Seas - our newest and latest flagship - will now take its place. Unfortunately, this means your sailing will be cancelled. The good news is, Wonder of the Seas will offer similar itineraries! Starting September 22nd, we'll automatically move you to a Wonder of the Seas sailing on the same day as your original Allure of the Seas sailing to help make the transition easier. This way, you'll still have the opportunity to enjoy a sailing like you were looking forward to! We know how much time and effort go into planning your vacation and apologize for any inconvenience caused by this change. While we're confident you'll have an amazing time onboard, your vacation is important to us - along with providing you the flexibility to make the best decision for you and those in your party. Below, we've outlined your options along with a few additional details. Option 1: Stay onboard the Wonder of the Seas cruise We'll automatically move you to the Wonder of the Seas sailing departing on the same day as your original cruise. So, there's nothing for you to do! Your new sailing will still offer the same beautiful destinations as your original cruise, and it'll depart from the same destination. We'll do our best to move you to a like-for-like stateroom and your original stateroom category price will either be protected at your original cruise fare rate or reduced to the current cruise fare rate (whichever is lower). This excludes taxes, fees, gratuities, and other non-cruise fare items. If you were already paid in full and your cruise fare rate decreases, we'll provide you with a refund for any difference in pricing. You can expect to receive your refund to your original form of payment 30 days after we move you. Kindly note, refund times may vary depending on your financial institution. Lastly, as we return to service, our sailing protocols will continue to evolve. To stay informed and up-to-date, please visit RoyalCaribbean.com/Health. Option 2: Select a 100% Refund If you no longer wish to sail, we'll be sad to see you go. We'll process a full refund of any paid portion of your cruise fare to the original form(s) of payment, including any non-refundable deposit. You can expect to receive your refund 30 days after you submit your refund request. If you booked your airfare through Royal Caribbean International, it will be automatically refunded to you. However, if you booked on your own, please contact the service provider directly for your options with them. Lastly, if you used a Future Cruise Credit on this sailing, and you request a refund instead, we'll refund any NEW funds paid above the certificate amount, and we'll reinstate your original certificate. There are a lot of moving parts when it comes to shifting an entire season of sailings and rebooking all guests, so please bear with us as we work to make this process as easy as possible for you. All moves will be completed by October 13th, 2021, and we'll send an updated reservation confirmation with your revised details to the email address on file as soon as your reservation has been completely updated with the pricing fully adjusted. If you prefer to cancel your cruise, please call us at 888-281-9344 or contact your Travel Advisor by October 20th, 2021. And know, hold times may be longer than usual. If we haven't heard from you by October 20th, 2021, you'll remain booked on the alternate Wonder of the Seas sailing. Should you decide to cancel after our moves are complete, you will continue to be covered by our Cruise with Confidence policy. If you have any questions, please contact your Travel Advisor immediately or contact us at: 1 800 754 500 in Australia In the UK only, by using our webchat service or by calling 0344 493 4005 1 866 562 7625 in the U.S. or Canada All other countries, please visit http://www.royalcaribbean.com/contactus for your local Royal Caribbean International office phone number. Thank you for your understanding. We hope you find another cruise vacation with us. Whether you are celebrating a special occasion or looking to explore, relax, and recharge - we have no doubt your time with us will be nothing short of amazing. We look forward to welcoming you onboard. --------------

This is great! Thanks for sharing!

Well, looks like this might be up in the air pending Royal's decision on how they are going to handle moving folks from suites on Allure to suites on Wonder. We'll have to see what happens, but I'm not super excited about the idea of being placed in a Sky Class room for this cruise (just not the experience we were looking for). Hopefully everything works out well.

I had a Star Loft room booked on Allure this summer, so I am paying close attention to discover how they're going to manage those reservations. They are going to have some very unhappy customers if a bunch of people get downgraded from Star Class.

I just booked Odyssey for February. Looking forward to it!

I just wrapped up an incredible week on Allure of the Seas, sharing a first-time Star Class experience with my wife, our daughters and my parents in suite 10730, which is a 2 bedroom AquaTheater suite. The cruise was packed full of fun and activities, but not packed full of people! We had such a great time that my wife and I are going back for seconds next summer with a repeat sailing on Allure, but this time in the Mediterranean! This will be our first kids-free vacation in a really, really long time. It's still quite a ways out, but we're going to start planning this week, so I figured I'd invite you all along for the ride! Here are the details (mostly!): Pre-Cruise Flying from Seattle to Reykjavik, Iceland where we will spend ~ 1.5 days. Ashley has been dying to see the Blue Lagoon! Flying from Reykjavik to Paris, France. We're going to spend at least 2 days in Paris, maybe 3, depending on what we plan to do. Ashley has been to Paris a couple of times, but I've only ever seen it from inside Charles De Gaul, so I'm really pumped about this leg. Intercontinental train from Paris to Barcelona, Spain. I have had this recommended to me by several people. Definitely want to do this during the day so we can see the countryside. Arrival in Barcelona. This is where we still have some question marks. We are going to spend a couple of days in Barca, but we are undecided about whether to do it before or after the cruise. Having just spent a day of traveling after debarkation, I'm leaning more towards touring Barcelona after the cruise is over, but we will see. Cruise Itinerary Day 1: Boarding in Barcelona Day 2: Palma de Mallorca, Spain Day 3: Marseilles (Provence), France Day 4: La Spezia (Florence/Pisa), Italy Day 5: Civitavecchia (Rome), Italy Day 6: Naples (Capri), Italy Day 7: Day at Sea Day 8: Sadness. I mean, Barcelona. Post-Cruise We will most likely spend a couple of days in Barcelona after the cruise and then fly back to Iceland before returning to Seattle. It just turns out that there is a strong case of 'you can't get there from here' between Barcelona and Seattle, so we're probably going to just book a round trip with Icelandair and then individual legs between Reykjavik->Paris and Barcelona->Reykjavik We haven't planned hardly anything yet in terms of what we are going to do in each city, so I am open to recommendations and suggestions and I am particularly interested in people's best practices for how to do Rome in one day. I have a feeling that booking a Rome excursion through the ship will eat a lot of time, so we want to do it on our own, but I will need help. The Suite We are staying in one of the Star Loft Suites (#1720). I'm especially excited about this room. I loved the Aqua Theater suite, but it is pretty far away from the other suites and it's a hike to and from the elevators every time. Now that we've done Star Class once, I have a much better idea of how I want to do things this time around. Note: The chatter aboard ship this past week is that Allure will be getting amplified in April - though, I haven't seen any official announcements yet. ----- All right! That's it to start with! I'd love for folks to follow along, and I am definitely open to recommendations for any of the ports or for Reykjavik or Paris! Let's do this!

We have returned to Canaveral. I am enjoying one last coffee on the balcony before we disembark. It was a wonderful time, and my whole family had a great experience. I'll be back on Allure in June for a Western Med trip. Already counting down the days!

Nice try! That's just a salad.

We are only two nights into our cruise, but our kids (7&9) have eaten their value in the specialty restaurants so far. The staff is really accommodating to their requests, but there have been plenty for them to eat and they've been super happy so far.