 TheBurnsTravelers
Members
Posts

16

Joined

Last visited
TheBurnsTravelers's Achievements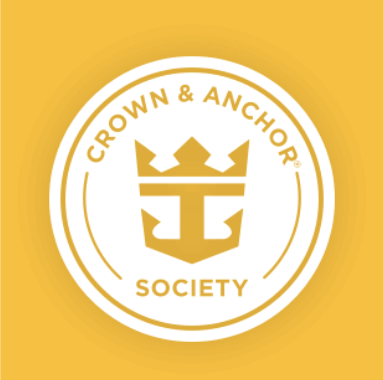 Gold (2/7)
19
Reputation
As an update, looks like the cups are back, or at least they are on the Allure. I saw someone post a pic on a Facebook group.

So I am finding myself in this position, myself. We are in a Star Class and already have the 11 AM check-in time coming out of Ft. L. So how did it work for you? Were you able to board before 11?

The waste logic was coming from the perspective of how so many have said that they don't use the cups or even take them home with them at the end of a cruise. If those that have no desire to use the cup are given a choice to do or use something they do want, then it's less cups being distributed and trashed at the end of cruises. It doesnt have to be a photo or dessert, but if a person doesnt have any desire to use a tumbler either, then surely there's something they would want instead. It's just a thought.

Because so many seem to not use it, that's why I thought it would be a better idea to do a voucher system so that those who do want it, can get it, and those that don't can get something else. I reduces waste, reduces the logistical stress of getting the original tumblers (if that's the reason) and gives people a choice. Maybe a complimentary photo or some special dessert or take-home trinket.

It's funny you mentioned that. I was sitting here thinking that something RCCL could do instead of automatically giving cups is to give vouchers that could be exchanged for a cup or something else of similar value. Then, it's up to the individual as to whether they want a cup or not.

If you don't mind, keep us updated on whether it's the adult sized sippy cups or coca-cola insulated tumblers, please. I'm still hopeful

See, I was thinking the exact same thing. I know that I have refused a Disney resort cup before. As corny as it sounds, I actually collect the Tumblers I get at places as a sort of tchotchke. This will be my first RCCL cruise, so I was looking forward to my little trophy

Hey everyone, So I have been seeing several post on FB Allure OTS pages about the drink package tumbler cups being out of stock and guest were instead given plain solid color non-insulated cups with bendy straws. The post that I saw specifically mentioned the Allure so I'm curious as to whether anyone else is seeing this on any other ships. Not to say that it's the end of the world, but I would much rather have an insulated tumbler for several reasons. This August 14th will be our first time on RCCL, sailing on the gorgeous looking Allure, so im crossing fingers they're back.

My family and I have one of the Owners Suites booked for August 14-20 on the Allure and just looking at videos and pictures, I truly fear that my days of ocean view only are coming to an end. It was a toss up between that or one of the CLS, so if nothing else, this will be our gateway suite

I agree completely. I also wish that the destinations were a little bit more fine-tuned, to allow for all trips that may include any certain port.

You are absolutely correct. I live in Lake Mary, FL and had to do that exact thing because of a shift change that occured shortly after our swabs. They apologized profusley as we were calling while leaving for Boca Raton, the area we typically stay when we head down that way, so to your point, yes, call. Absoluetly call.