 Posts

55

Joined

Last visited
Recent Profile Visitors
The recent visitors block is disabled and is not being shown to other users.
jake1004's Achievements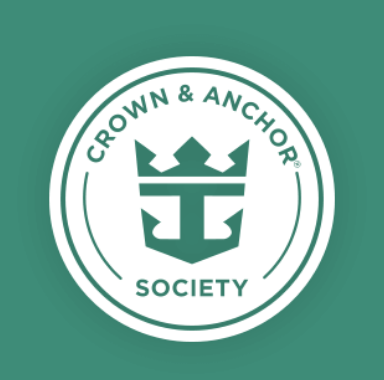 Emerald (4/7)
29
Reputation
Hahaha! Yes! We were supposed to be on this years presidents cruise, having never done Alaska before. My soul needed some heat and so we switched to allure and used the theoretical excursion money we would have spent to upgrade to CLS— and we've loved every minute!!

Got a taste of the life and booked a star class at next cruise today just to try it out (a good deal never hurt anyone) No need to worry- we have to travel the busiest times ever with school schedules so we will back in balconies quickly, but gosh, the view and service up in 17 is something that I will always dream of!

Well, I get it now. We finally were able to stay in a Crown Loft Suite and no idea how were going to go back now. It truly is something else. Every day we learn more and more benefits of our CLS-- looks like we'll have to do it again

We are on Allure this week and it is the first time that we have truly noticed the ducks -- this is our 16th cruise, I believe. It has been so fun to find and hide them! I only wish I had known about this all along!

Thanks, Matt! Definitely going to check into that now! probably right!

Wondering if anyone has any insights on this— we are on Allure and have surf and stream. The internet works fine on my iPhone, but I cannot get a smooth connection on my MacBook. I end up having to switch back to the phone. Has anyone had experience with this? TYIA!

Thank you so much for the answers!!

Anyone know if this is included in the unlimited dining package?

@smokeybandityes of course! I should have been more clear in the fact that I was thinking more than booking a cabana or dining- is there anything that we could use them for? I know they aren't the Star class genie!

This is a fabulous question and I truly enjoy being on every one of them! I think it is Allure for me-- fond memories of that ship and its offerings. We had an unforgettable low-key summer cruise that was just absolutely perfect. I have been on Harmony and Wonder as well and love the Oasis class, but my mind goes back to Allure and we'll be back on next week! However, I also very much enjoy the different style on Anthem and I cruise that ship over and over due to proximity (love the Hershey kiss cabanas in 270), but not nearly as many options for dining like on Oasis. Finally, took a Jewel cruise to the Greek Isles and that ship has a special place in my heart. While smaller, it was a great ship and crew and I will always remember my time there.

Next week will be our first time in a CLS and we just got an email from our suite concierge! What should we know? What should we be using them for? Should we bring anything for them? #NEWBIE Tyia!

When we went to Santorini on Jewel in 2017, we were tendered right outside of the cable car line, which my phone says is Thira.

@WAAAYTOOOthank you so much! This was SO incredibly helpful!