Posts

127

Joined

Last visited

Days Won

1
Recent Profile Visitors
The recent visitors block is disabled and is not being shown to other users.
TheRick's Achievements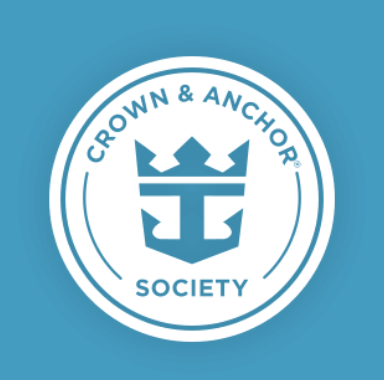 Diamond (5/7)
428
Reputation
We cruised twice last year on Royal after not cruising for many many years. We recently booked a cruise out of New Orleans for May of next year. Unfortunately Royal is limited on New Orleans departure and not offering when we can go. We booked on another cruise line. I went to an unnamed message board to ask a question and received nothing other than rude or smart ass comments. I miss this message board where I have always received polite, informative responses to my questions. I just want everyone to know how much I appreciate how helpful everyone here has been to me, even when I asked stupid questions.

@FireFishII she loved it. It was so appropriate for all ages and she was better at it than me. There was so much sushi she took some back to the room for her step dad.

Hard to tell. The 9 month old's favorite thing on the ship was eating. Royal lost money with the kids sail free with the 9 month eating so much. the 7 year old loved the waterslides and ice skating best. The two year old and the stowaway piano player were best friends but that wasn't his favorite, that goes to the hand sanitizer stations. He never passed up a chance to sanitize them. photo of 9 month old seeing her first cake pop.

Day 4: Ensenada Day four started with breakfast in the main dining room. I finally got my classic Benedicts. So good. After breakfast we got ready and my daughter took our grandkids on a short time on the balcony and you can probably guess why it was cut short. We initially didn't plan our taking the grandkids into Mexico, but changed our minds to take the off in the port so they could say they left the country. Somehow we remembered from previous cruises there being shops at the port, but there wasn't so I guess it's the Mandela effect. We took a shuttle to downtown. It was $4 a person round trip. They didn't charge us for the 3 kids. I was shocked with how many "pharmacies" selling "Pharmaceuticals". Everything from Amoxicillin to muscle relaxer to Super Viagra. I am a little frightened what Super Viagra might due. I imagine the penis might explode. I really wanted a street taco and it didn't disappoint. Even though the vendor had a little cart on the street with no way to wash his hands it didn't stop me. My son in law was buying shoes for the baby. The vendor gave a price and I mentioned out loud that was high priced and the vendor went down a bunch. Unfortunately my son in law didn't learn from me because he paid full price for my granddaughter's guitar and my grandson's cowboy hat. Off the beaten path we found a bakery. We bought sweet bread and epanadas. We mistakingly thought we could take them on the boat. We were wrong so outside of customs we stuffed our faces with the baked goods. So if you are keeping track you can't bring baked goods on board, but you can bring an aggressive amount of weed onboard. We returned to the ship early. When everyone else was watersliding, hot tubing, and swimming I took the baby to the buffet and to Starbucks for her first ever cake pop. We had to return to the room so I could change a poopy diaper and put her down for a nap. She wasn't asleep long when the others returned. We went to the escape room. My daughter and son in law had a blast, my wife and I not so much. I'm not very aggressive and there was too many bosses and not enough workers so my wife and I stood around a lot. When we did add our two cents the rest of the group ignored us. My daughter and son in law had dinner at Chops so we took our grandkids to dinner in the MDR. I ordered the coconut shrimp, prime rib, and dark chocolate brownie. My grandson fell asleep in my wife's arms before his food came. Talk about classy service. Our assistant waiter cut up our granddaughter's steak for us and our waiter cut up my grandson's spaghetti, but he slept through dinner. Our waiter arranged food to go back to our stateroom so when he woke up. Best service ever. More animals made from towels. In the four days in between two rooms we had a monkey, dog, gorilla, frog, turkey, and mouse. The kids loved it. We also got our bill. Remember, we had a $200 on board credit and a Starbucks gift card. My wife did spend almost $40 getting our clothes pressed. We each got on cocktail, and my wife got two charm bracelets and the charms among other things. After the onboard credit our four day bill came out to…$12.18 It was a great trip. After Debarkation my wife and I decided to drive the 13.5 hours home in one day. It was an exhausting but fun week.

Day 3: Catalina Island We started the day at the Windjammer for breakfast. I was starting to think I would find Jimmy Hoffa, D.B. Cooper, and Bigfoot before we would find a table, but after quite awhile, we found one even if I had to arm wrestle an eighty year old woman for the table. I lost, but as she was gloating, we all sat down. Breakfast was good, nothing special, but good. They made an announcement that due to swells and wind, it wasn't safe to run the tender boats, so they were delayed. After breakfast we got ready and the tender boats began running. About 10:45 we headed down to catch our tender boat, but my wife couldn't find her phone so she sent me back to the stateroom to find it. I guess I'm no Sherlock Holmes because I couldn't find it anywhere. When I headed to deck two to tell her, she amazingly found it…in her purse…which was with her the entire time. We didn't need tender tickets because we had an excursion which was good because they were well behind in tendering. We got right on and headed for shore. Of course I got a little seasick but I didn't chunder. We shopped and tried to eat before our excursion but couldn't get a table. We decided to go to a liquor store to get something for the grandkids to tide them over. Just so you know a 7 year old, a two year old, and a 9 month old can't hold their liquor. Just kidding, they got chips and water. Next was the semi submerged submarine (glass bottom boat). It was so cool but not the best choice for me, my daughter, and my grandson who are all prone to seasickness. No one Ralphed thankfully and it was cool. We looked for a place to eat when my 2 year old grandson needed a restroom. We decided to eat at the restaurant where he tinkled and it was a good choice. The place was called the blue water grill. One of the best clam chowder in a bread bowl I ever had. We made it back to the ship just in time for dinner in the MDR. Since we had a late lunch we didn't eat much, but I had the Asian style pork tacos for starters and the garlic Tiger shrimp. Our waiter decided the portion of shrimp wasn't big enough for me so he brought me more shrimp, I love shrimp. For dessert I had the tiramisu. Delicious. I put the littles to bed. Granddaughter went to adventure ocean and daughter, son in law, and wife went out. When my wife returned, we went to bed with our balcony door open. It was nice to hear the ocean as I was falling asleep. Just as I was beginning to drool on my pillow, my wife shouted oh shit and jumped out of the bed. This woke me up and I heard our neighbor coughing and our room filled with the odor of marijuana before my wife could shut the door. I do guess if you are a stoner, a cruise ship with unlimited food is the place to be. It's getting late and my phone is dying so I will update on Ensenada and the trip home tomorrow. Good night.

Day 2: Sea Day We started our day at the MDR for breakfast, I switched things up and got the breakfast burrito instead of my usual classic Benedicts. After breakfast and a rest in the rooms, the red headed wonder kid and I headed to Izumi's because we signed up and paid for the sushi making class before the cruise and when we showed up at 10:00 am the staff at Izumi's was pretty shocked to find out they had a class scheduled, they looked more surprised than that woman at work who shaved off her eyebrows and then drew them back in too high. After a half an hour of scrambling around they set up the class and it was fun…and delicious. Well worth it. They tried charging me for the class again, but when I told them I prepaid, they reversed the charges no problem. Well worth it, but I noticed the onboard price was about $20 more for two people than when you prepay. During the sea day we practically stood still off shore of San Diego. We were traveling at 7.8 knots which is about 8.976 miles per hour. As slow as that seems it is over twice as fast as we were driving on the 405 freeway on the way to the port. It was still raining so we spent time indoors. My eldest granddaughter ice skated, my grandson was too young. Dinner in the MDR was excellent. Normally I order the seafood options, but I ordered the beef tenderloin. Good choice. Our waiter asked if I wanted a second entree of the beef tenderloin and I declined, but when he asked the second time I decided, why not. I'm not known for my great decision making skills, but the second beef tenderloin was one of the good ones. After dinner it was out to our balcony for a glass of wine that we brought. I was interrupted by hefty coughing and the pungent odor of marijuana from my neighbor who I would found out later brought an ambitious amount of ganja with him. The smell bothered me so much and my grandson was with me so we had to cut our time on the balcony short. My wife and I put the two youngest grandkids to bed while the oldest grandkid went to adventure ocean and my daughter and son in law enjoyed an evening out. BTW we came back from dinner to find a dog towel animal in one room and a monkey towel animal hanging from a hanger from the light. Nice touch Royal Caribbean.

It's been a busy four days cruising with 3 young grandkids. I'll give a belated, not so live blog update tomorrow chronicling the cruise tomorrow night

TheRick reacted to a post in a topic: The cheapskate guide to cruising is back. Navigator of the Seas November 7-11 2022

We are on the ship. It's a bit rainy but that will not stop the fun. We started by going to our muster station and completing the drill. It was difficult because I was hangry and my temper was a little short. My wife wasn't happy with me, but was not as mad at me as she was during the murder bathroom scenario in June 2022. For someone who loves murder podcasts as much as she she does, I thought she would enjoy the murder bathroom much more than she did, which was almost as she enjoyed the plunger incident of 1991, not at all. After lunch at the windjammer, we checked out our rooms. My wife, my eldest granddaughter, and I have a balcony room, while my daughter, son in law, our grandson, and the baby are in a connecting room. Our balcony room is in the front of the ship and we can see into the bridge from our balcony. We were in the room long enough for the grandkids to get into their swimsuits so they could swim in the rain. There was a significant number of kids swimming in the rain. On the way back to the room, we cut through the solarium. The poor pool lifeguard was as lonely as the Maytag repairman. Apparently adults don't like swimming in the rain as much as the kids. What happened to us as we grew up? Since my son in law has never cruised and my daughter hasn't since she was a teenager, I doled out sage advice like I was the Dalai Lama. My good advice was never flush the toilet while still sitting on it. With the super suction it will suck you in like Augustus Gloop at the chocolate factory, but this will suck you into the bowels of the ship and that brown stuff is not chocolate. We brought in two bottles of wine per stateroom and our room steward brought us two wine glasses and a corkscrew. I enjoyed a glass of Merlot while we sailed away. My wife played "Come Sail Away" on her phone, we passed the battleship Iowa, someone from shore blasted the national anthem, officer from the bridge waved at the grandkids, and we saw a couple of sea lions frolicking in the water (probably the only frolicking I'll see the entire trip.) At dinner I order like a seasoned cruiser two appetizers, two entrees, and one dessert. The grandkids got a kick out of me eating snails (escargot), but refused to try it. My partner in crime (almost 3) tried the crabby patties (crab cakes), tried my polenta, and ate most of my dessert, which was disappointing because it was the best dessert I've ever had on a cruise ship. The baby (9 months old) ate off our plates or more like threw the food on the floor. Our waiter and assistant waiter will be getting a good bonus at the end of our trip. The red headed wonder kid (7) went to Adventure Ocean after dinner and the wife and I took the littles back to the room to bathe and put to bed. An exciting first day. Everyone had fun but nobody more than my partner in crime (almost 3,) who is living his best life.

It shows available for our sailing in 3 days.

Would the sushi making class be appropriate for a 7 almost eight year old. My granddaughter has been asking about sushi on the ship and I thought she would enjoy it I just don't know if her age will be a problem.

Smart thanks. My daughter might already have this figured out but I thought I would ask here. I'm a few years removed from raising babies.

How would someone heat up a baby bottle on a cruise ship?

We are traveling with my daughters family and I was wondering if we get the photo package can my daughters family give our room number so their photos go to our room (we have connecting rooms) or is that frowned upon?

We are back at it: It was well over 10 years ago that we cruised and now we have a second cruise scheduled since August of this year, I guess we are making up for lost time. Last cruise on Harmony of the Seas was our dream cruise and it was everything we could've wished for except maybe the Covid. The one thing not mentioned in the Covid brochures is the amount of snot, oh so much snot, the humanity. It's 8 Days until we set sail, but we are leaving in 6 days. This trip will be my wife, my daughter, my son-in-law, granddaughter (7), my partner in crime (grandson almost 3), and the baby (10 months), and of course me. We invited our two adult-ish sons, but they declined when they found out they would have to pay their own way. What did they expect? They grew up being raised by a cheapskate. We are going full cheapskate mode this cruise, no deluxe drink packages for the wife and I. The daughter and son-in-law will get the drink package because they have us to look after the kids. Now that I think about it, we should've called dibs and got the drink package first, hindsight is 20/20 I guess. We have $200 on board credit and I have a $50 Starbucks gift card I earned through another reward program. I told my wife there will be no diamond rings this time and I mean it, I only wish I was in charge because on the scrotum pole, I'm on the bottom. Just in case you are wondering, here is the pecking order: My wife My daughter My granddaughter (7) (red headed wonder kid) My son in law/my partner in crime (almost 3): tie The baby (10 months) And then there is me. We did get a balcony room again, but that was because my daughter booked a spacious ocean view room and the connecting room was a balcony room. Plus where else can you get a balcony room in the $300s and kids sail free? The red headed wonder kid will be in our cabin. We've been hyping up the cruise to the grandkids. The red headed wonder kid is looking forward to making a bunch of new best friends and my partner in crime is excited about the unlimited food. He's most excited about the desserts and fruits, the vegetables not so much. I did tell him there were no leeks on the "big boat." (Dad joke, I know. Ugh) We are looking forward to a fun and exhausting 4 days. I'll check back when we leave town.