 Posts

21

Joined

Last visited
Recent Profile Visitors
The recent visitors block is disabled and is not being shown to other users.
BrosephB's Achievements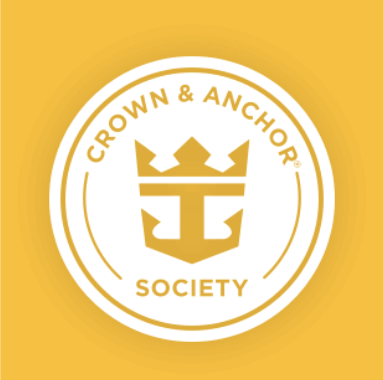 Gold (2/7)
10
Reputation
Thank you everyone! Great information!

So, I'm still new to the sailing thing and don't understand why Royal Caribbean sometimes charges different amounts depending on if you're in the front, mid or rear of the ship. Is there a difference? Is one section of the ship less choppy while at sea? Thanks!

*** Update *** found the blog of a traveler(s) that had to fill out two forms on ArriveCan. https://www.royalcaribbeanblog.com/2022/04/30/radiance-of-the-seas-live-blog-day-1-vancouver-canada

Strange… I didn't get that email, but a couple weeks ago on this site someone blogged their trip to Alaska (Sorry. I looked for it but couldn't find the blog). Wasn't the same as ours, but they did say in the cruise terminal another ArriveCan form was needed. Still not sure why, but I plan on filling out two forms. One for flying into Canada and one for the ship.

Thanks to this community and thread I learned about the Royal Up and I just got notified a bid to a spacious balcony was accepted! I cruise next week June 2nd. This is awesome. Thank you Royal Caribbean blog!

WAAAYTOOO reacted to a post in a topic: Formal Night on 7 Night Northbound Alaska & Hubbard Glacier Cruise?

Hello, Does anyone know if there is a formal night(s) on the 7 night northbound Alaska cruise? I believe I read there wasn't but other posts say most 7 night cruises have formal night(s).

Agree. I did this in February when sailing on Independence of the Seas. For convenience, I just took Uber to my hotel because all of the MCO to Port Canaveral transportation companies I looked at only went to the port and not to hotels. I may have been able to save some money by going to the port first then to my hotel but thought it was too much of a hassle. So, I took Uber. On the way back to the airport I took https://www.cortrans-shuttle.com for $25.

That's awesome! Hope you enjoy the trip! This is my first time in Alaska as well, and I'm going with my parents who have been there before. As for our post-cruise tour we will be headed as far north as Denali Park too. Can't tell you how excited I am.

KristiZ reacted to a post in a topic: Best rates for a cruise - Travel Agent or Next Cruise while on a cruise or ???

Hi! Just checking to see who else is going to Alaska aboard Radiance of the Seas starting June 3rd out of Vancouver. And if anyone else is doing a post tour?

Hi! I'm still new to cruising and I was wondering where people find the best prices for their cruises. Do you generally go through travel agents or does the Next Cruise have the best prices? Or are there other options?

I found the Port of Vancouver website helpful. It walks you through the boarding and embarkation process… https://www.portvancouver.com/cruise/passenger-information/

Coachkev24 reacted to a post in a topic: Are there no-see-ums on CocoCay or Nassau Blue Lagoon Island in February?

WAAAYTOOO reacted to a post in a topic: Are there no-see-ums on CocoCay or Nassau Blue Lagoon Island in February?

Hi, I just finished my cruise and time on Cococay and Blue Lagoon Island, and can say there were no no-see-ums. I'm bug bite free! That includes mosquitoes and other biting bugs.

Do they have luggage tags at the terminal? My printer broke and I have a cruise in 2 days. Was wondering if I need to go find a printer or if I can get a tag at the terminal. Thank you!