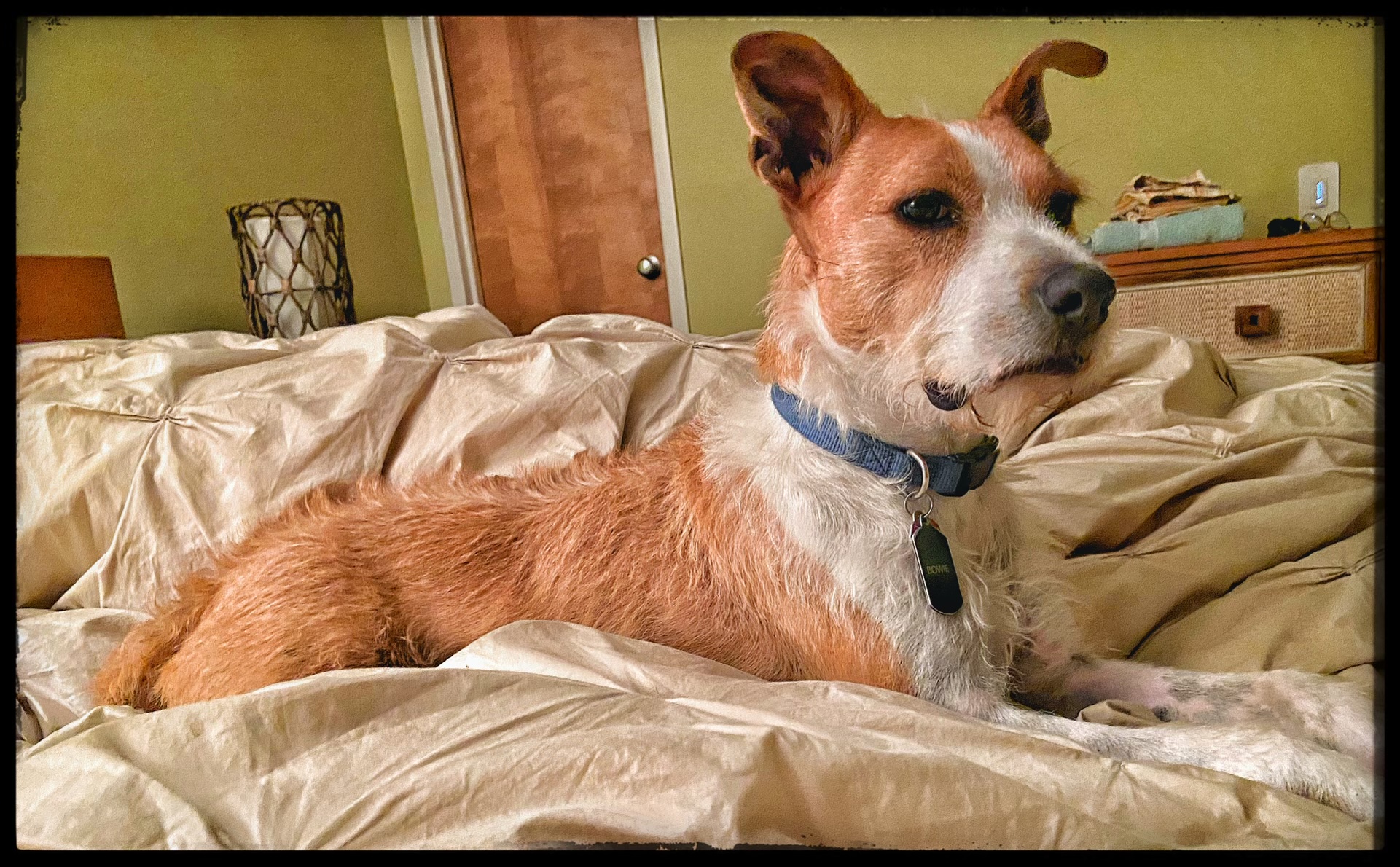 Posts

92

Joined

Last visited

Days Won

1
cruisinnewbie's Achievements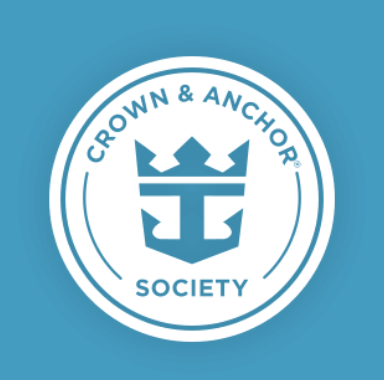 Diamond (5/7)
177
Reputation
I did (the cheapest one- 99 dollars). I had to take the patch off because my vision went totally blurry, and I was shocked how much this band helped me. It feels REALLY weird on your wrist and hand but it definitely fixed my motion sickness.

Thanks for reading! Yes, I fear I have spoiled by family forever. We met Simona a couple of times and she seemed so lovely.

Well, today starts once again with tears but, alas, not over bridgerton. I am officially back in reality, left an aimless shell of a person wandering around my house trying to swipe my sea pass and looking for my genie. As they said in the movie space jam, which I napped through in the royal theater yesterday while my kids watched, "that's all folks." As we effortlessly debarked this morning after a final coastal kitchen breakfast, we reached a point in the terminal where Leroy informed us that he had to leave us. My daughter sobbed and hugged him, and I'm proud to say I managed not to do the same. Barely. It's amazing how in seven days you can get to attached to someone. But I'm getting ahead of myself and dwelling on the sadness of today like a moody viscount torn between love and family duty… oh wait, that's bridgerton again. Sorry. Let's go back to the fun - the last day of the cruise! We basically tried to do everything in that last day to make the most of it - everything indoors, that is, since the one problem with our super convenient, close to home port is the cold weather that shocks you back to reality before they even kick you off the ship. I think I left off in my last entry right before Jamie's lunch. It was yummy, as usual, though my son scarfed down some pasta and then ran to hang out with his cruise buddies. This was the most pleasant surprise for me on this trip - I didn't expect him to find such a nice group of kids to hang out with. Leroy stopped by to give my daughter a duck he found, which made her day of course. We went and got our photos - I pre purchased a 100 photo package with a Black Friday deal, and in retrospect I don't think we needed it. It was annoying how many photos weren't included in the package - ifly, other activities. And one of my kids managed to look confused or miserable in pretty much every pic we took that was included. We then waited to watch the aforementioned space jam (I drew the short straw so I got to go to the movie while my husband went back to the suite to nap). My daughter was standing on the steps and dropped the duck Leroy had just gifted her. It went through the open stairs and disappeared. I searched desperately, even ending up in a crew only area at the bottom of the staircase. Oops. A crew member saw my despairing child and went and got her one of her own collection of ducks, which was so sweet. Just as we were about to move on, we found the original duck on top of a hand sanitizing station, so this ended up being a two for one duck special for my kid. She recounted this dramatic tale to anyone within earshot for quite a while. We settled in for the movie and who should walk in but my son and his cruise buddies. How embarrassing for him. And then who should walk in a minute later? Leroy, summoned by my son for virgin pina coladas. Note to self: if I'm ever lucky enough to have a genie again, do NOT give my kid the genie's number. After I slept through the movie (though since Leroy was there anyway I did ask him for an iced coffee), we went to meet my husband to try the royal mystery game. We found out we're not that good at solving puzzles. Oh well. My kids wanted wonderland again for dinner, but they were booked, so Leroy brought wonderland to us in the suite. That made things easier anyway since we had to pack up as well. I wrote thank you notes to Leroy, Raj, and Agnel (room attendants) and gave them out, which felt like the beginning of the long goodbye. We got everything packed and put our luggage out in the hall before heading to the 9:15 goodbye variety show. Raj caught us on our way out and gave my daughter a little towel bunny to take home, which she has treated as her most prized possession and hasn't put down since. the show was fun - Joff is a funny cruise director. Frankie and the dreamers were back, this time with an extra dreamer - I guess the third one was quarantined with the other entertainment folks for their first show? Who knows. My son was off living it up with his buds, including coming in second in the ship air hockey competition. My husband had some drinks and kept a watchful eye on the kids as they hung out until midnight (!) while my daughter and I went to bed. When we got back to the room, we discovered presents from Leroy to us - it was overwhelming, really. My daughter got a t shirt featuring her favorite Disney movie, and also one more duck - a green one, since Leroy knows that's her favorite color. My Lego and video game loving son got Minecraft legos, my husband got a lovely watch and I got a really pretty necklace. It was just too much and that's when the sadness really hit that this fantasy was coming to an end. That brings us back to where I started, with sad goodbyes and post-vacation blues. At least we were reunited with our lovable mutt, Bowie I don't know when or if we will find ourselves able to do star class again, but if we can we certainly will, and if you are on the fence about it I'd say it's really quite special. Thanks for reading my ramblings this week!

I ordered a classic relief band https://www.reliefband.com/?gclid=EAIaIQobChMIzf2Z4sz49gIVDgiICR1NJgVFEAAYASAAEgIj6vD_BwE I got it on sale but still pricey. I get really sea sick though so I wanted to try something. I was shocked at how well it worked. I did start the week wearing a scopolamine patch but it made my vision completely blur so I didn't put on a new one. hiding ducks is a cute thing where people put tags on rubber ducks and hide them around the ships. It's not just a RC thing. This was our first exposure to it and it was fun -the crew is very aware and seem into it. These were the ducks we brought:

Yesterday was a very lazy day full of naps and downtime. Just what we needed. My daughter insisted on trying the windjammer for breakfast, which was fine but crowded. I'm a coastal kitchen snob, apparently. We had lunch at chops, though my kids asked for and received sorrentos. the only activity we did of note in the afternoon was flow rider, which only my husband did because my son and I declined and my daughter was too short (a fact that caused tears and could only be remedied by a trip to the arcade). Dinner was Izumi, which is always awesome. The spicy Okinawa drink was amazing and I love the crunchy Philly rolls. My daughter and I crashed while my husband and son went to the comedy show headliner. They said it was funny. today I woke up, watched bridgerton on an elliptical, cried of course, and then grabbed my morning coffee to go and had the last of my package of three blowouts at the salon. It felt a bit excessive, but I paid for three so I was getting three. Had a cruel reminder that the cruise is almost over when I felt the blast of cool air hit through the pool deck doors. Another cruel reminder when we got our luggage tags and info about disembarkation. What will I do without Leroy?! we're headed to Jamie's for lunch… will report on the end (sob) Of the cruise later.

Yesterday we were in Nassau and we stayed on the ship. It was quite the lazy day and I realized I really needed that. We canceled our lunch reservation because we just couldn't eat another meal, lol. We're like geese being prepped to become foie gras. My kids have definitely hit a bit of a wall with the constant togetherness. Their sibling squabbling has reached epic proportions. I bring this up because my first reaction was to get really upset about that and feel like they were ungrateful for this amazing opportunity. Once I calmed down, though, I remembered that they are kids and they will fall apart when they're overstimulated and tired, and at the end of the day that's not what they will remember from this trip. I just thought I'd share that for any fellow frustrated traveling parents out there! My son loved ifly so much and Leroy was able to get him in again. He got to do a flip this time! (With a lot of assistance, of course). The kids also got to work out their aggression at bumper cars again, though of course that led to a squabble about who was hitting whom too many times. Dinner was Wonderland. I was so nervous about this one with the kids, since my son in particular limits his culinary palette to pizza, chicken nuggets, and grilled cheese. We told them to be open minded and worst case we'd get them sorrentos after. Well, surprise! They loved it. My son ordered an extra order of the branzino because he liked it so much. My daughter loves the cooking competition show "Zumbo's Just Desserts" and she was SO excited to see desserts like that in real life, especially "the world." Once again, the restaurant was amazing about accommodating our dietary needs. My only complaint is they need two of those big throne chairs at each table so my kids didn't have to fight over who got to sit in it - are you sensing a theme yet? After dinner we headed to see a juggler named Scottie as the headliner show. He was quite entertaining and the kids loved it. The ship was really swaying, to the point where I needed my relief band (what a great invention, by the way). I couldn't believe this guy was on a unicycle juggling knives when I was having trouble walking in a straight line. After the show was bedtime. Today I continued my routine of working out/ crying over Bridgerton and then getting my latte and croissant at la patisserie. Jonathan and Arun, the cashier and barista at la patisserie, have become my new besties and I love them. We'll see what today brings … I guess it's time to head back to the suite and see if my kids have called a truce (unlikely).

I downloaded season two before boarding. We have the stream internet but it's verrry slow and I would not try to actually stream with it.

Not gonna lie- while I managed to keep my head off the table, my eyes were closing at dinner as well.

It's my guilty pleasure - trashy regency era romance drama.

Yesterday was CocoCay day! Got up early and hit the gym again, and Bridgerton got a little emotional so if you see a social media post about a crazy lady crying on the elliptical, that would be me. Breakfast at coastal kitchen and then we got ready and met Leroy at Bolero's to get ready to go. We went downstairs to an area that was only genies and their cabins. We were ready to walk on and … we weren't cleared for a while. Apparently things got a little gnarly up in the line on deck 3 to get off the boat. We just counted our blessings and waited it out. When they cleared us, they said no crew could leave - no idea why. So Leroy had to direct us to our cabana instead of escorting us and all of the genies were upset. I honestly didn't think it was that bad, and they gave us an extra hour on the island. so… cococay. We made very ambitious plans even though you all warned us it was a lot. It was, but my kids abhor being still for more than ten seconds so I wanted to plan a full day. When we booked this two years ago I snagged a good deal on an overwater cabana, and then on Black Friday I got water park tickets for 40 each. Following Leroy's advice, we went to beach club first and got settled in our cabana. Holy cow. That was amazing. We had cabana 11, which others had told me was the best. It was incredible. My son loves marine life, so swimming around with giant rays made him happy as a clam. We arranged with our cabin attendant to do lunch around 1:30 and we headed off to the water park. I have to say, for all of the hype this is what I was least impressed by. Not a lot of options, especially for a kid who wants an exciting but not terrifying ride (like my increasingly cranky daughter). The lines were also crazy. Maybe that's star class spoiled status talking. I pacified the younger kid with a walk through the island market and the purchase of a 20 dollar stuffed animal that she claims is her new best friend and that she will clearly have forgotten about by next week. Then back to the cabana for the afternoon. We also checked out the beach club pool, which was lovely and not crowded. we headed back to the ship and cleaned up, then headed to coastal kitchen for dinner. I forgot how much being out in the sun wipes you out. My kids both crashed hardcore, as pictured here. Leroy stopped by to bring us some aloe because I mentioned we were sunburned. I never want to not have a genie, lol. After dinner it was straight to bed. this morning has been quiet, more Bridgerton at the gym and subsequently more crying on the elliptical. Breakfast at coastal kitchen - tried the Baja eggs. We're not getting off the boat in Nassau, so hoping for a quiet day. fun pic: if you zoom in you can see me on our balcony!

We had another fabulous day in Star Class heaven. I got up early so I went to the gym and pretended to work out while I watched Bridgerton. Had a quiet coffee at la patisserie without any kids. Delightful. Leroy had breakfast delivered to our suite right at 8:30 as requested. He then met us at the rock wall and let us through the line. I let the rest of my family enjoy that - I learned from ifly that sportiness is not my strong suit. We then went to our appointment for Northstar, which was cool. Leroy brought the kids a pair of binoculars, which would have been awesome if they didn't spend the whole ride fighting over whose turn it was to look. Now it was my turn to pretend I'd never met any of them. We went straight from North Star to lunch at Izumi, which was great. It was during this meal that the most incredible moment of my life happened - my son consumed a vegetable. Ok, it was fried tempura style, but it was an actual vegetable. After lunch was pool time. The suite Sun deck is lovely but not very convenient to the pool. I was nervous going into tonight because my husband and I reserved chef's table and my daughter was adamant that she didn't want to go to adventure ocean and my son was totally fine with meeting up with his friend and wandering around the ship - terrifying. Leroy to the rescue again - he calmed my daughter down and escorted her to AO, where she ended up making lots of new friends. She informed me that she has to meet a friend at "the pirate ship" at 9 tomorrow. Um, ok. so the main event… chef's table. My lord I am full. Full and tipsy. Leroy made more magic happen - he told us the chef would accommodate our dietary needs, which we assumed meant vegetarian and fish dishes. We never would have thought it meant a full kosher steak! And dairy free but amazing desserts! We loved getting to know the people at our table - such a fun night! So excited for CocoCay tomorrow. Pics of our food below:

I'm not sure, sorry. I'm bummed about the show too but stuff like that is to be expected these days.

Our first full day and night on the ship continued to be great. My daughter and I woke up early and went to get Starbucks and pastries. The person tried to charge me for the pastries but I knew from this group that they should be included, so I whispered in my most un-Karen—like voice, "um, star class?" And he started apologizing. As someone who hates attention, I feel weird about all of the fawning that happens in Star class, but maybe I'll get used to it! By then end of the week I'll just bust into places yelling, "do you know who I am???" Once everyone was up we went to coastal kitchen for breakfast. It was lovely if nothing to write home about. While we ate I texted with Leroy to figure out bumper cars. He told us to meet him at the seaplex when we finished and he was right there waiting for us. How does this man cover multiple suites? I feel like he's always immediately available. It's like an old episode of Three's Company when Jack tries to go on multiple dates at the same time. We saw Leroy escorting a group into wonderland while we were walking to chops for dinner and he looked like we had caught him cheating But I digress- bumper cars. Leroy sent us in through the exit twice and I tried not to think about how I would hate me if I were watching that happen from the long line waiting to play. But, that's the star class perk so I went with it. It seems my children have some issues they need to work out because they bumped me mercilessly. Our plan was to then hit the indoor pool, but, alas, someone puked in there and it was closed. So we decided to do the ship scavenger hunt. Leroy said he's never seen one of his groups do it before, which is interesting. I couldn't figure out how my son and his new friend were finding everything so easily and then I remembered I gave him Leroy's WhatsApp in case of emergency. I guess winning the scavenger hunt by asking your genie to cheat is considered an emergency in my child's world. Sorry, my TEEN's world. I did finally get to meet the new friend's mom and I asked Leroy to add them to our overwater cabana list for CocoCay so that the boys can play and I can relax. That might sound generous, but it's actually extremely selfish, lol. We had lunch at Jamie's and it was very good, though next time I probably wouldn't do it two days in a row. after lunch we went to do ifly. I wasn't intending to participate, but Leroy cajoled me into trying it. Let's just say I was not good at it. I don't think I'll try it again. My kids loved it. I went after that and had my hair blown out. I pre purchased a package of 3 blowouts for less than the price of two single ones. I hate doing my hair and I decided to make it my self care gift. We got all dressed up and took some photos before dinner at chops. They really push the private photo session but since those are not included in the photo package I purchased, i passed. Chops was quite good and they asked really thoughtful questions like whether we could eat the food on their regular plates or if we needed new ones (the answer is for us, we don't care) . After dinner we saw Frankie and the Dreamers, starring the guy who played Frankie Valli in the first run of the show Jersey Boys. We went in a little bummed because both spectra and we will rock you are not showing this week due to quarantined cast members, but it turns out this show is great. Even my kids liked it despite asking me repeatedly why I knew all of the words to the songs. So now I'm up stupidly early because someone forget to tell my sleep cycles that I'm on vacation. We will see what today brings! TL:DR: star class is awesome and I never want to go home.

Leroy is incredible. I think he replaced Yen? He is so kind and funny and warm. My kids adore him and we do too. I never should have told him that my son has a sweet tooth because there's an entire bakery worth of pastries being delivered daily. He is so good he even convinced me to go on ifly - that one is definitely one and done for me!